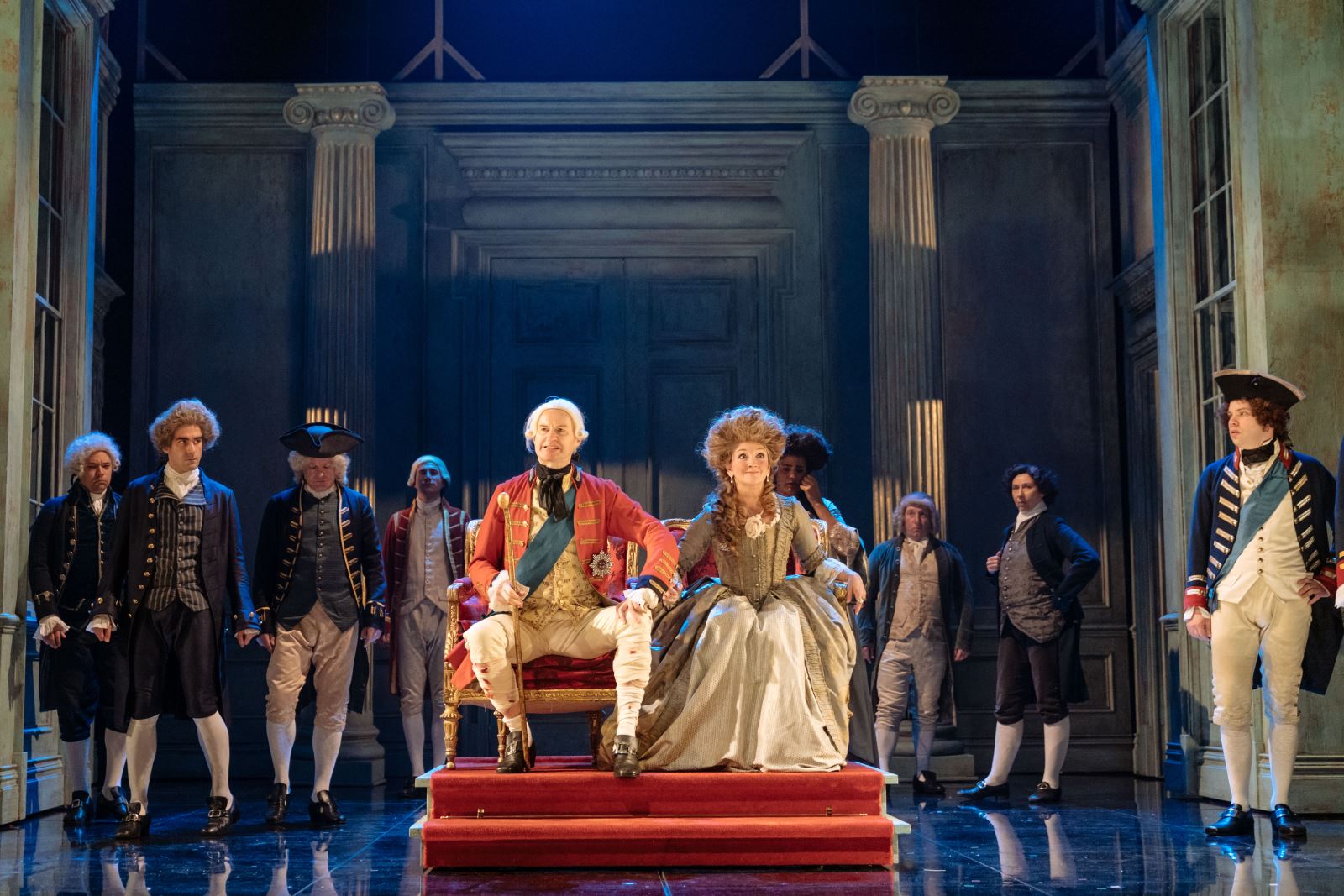 The Madness of George III is a triumph for both Nottingham Playhouse in their 70th anniversary year and Adam Penford in his first year as Artistic Director. Rarely does a production so effectively take the audience on a journey from laugh-out-loud hilarity to heart-wrenching horror and back again with such style and ease.
If the success of The Crown and the tabloid frenzy surrounding recent Royal weddings is any indication, our collective interest in the inherent theatre of the Monarchy, the conflict between public and private life, remains as strong as ever.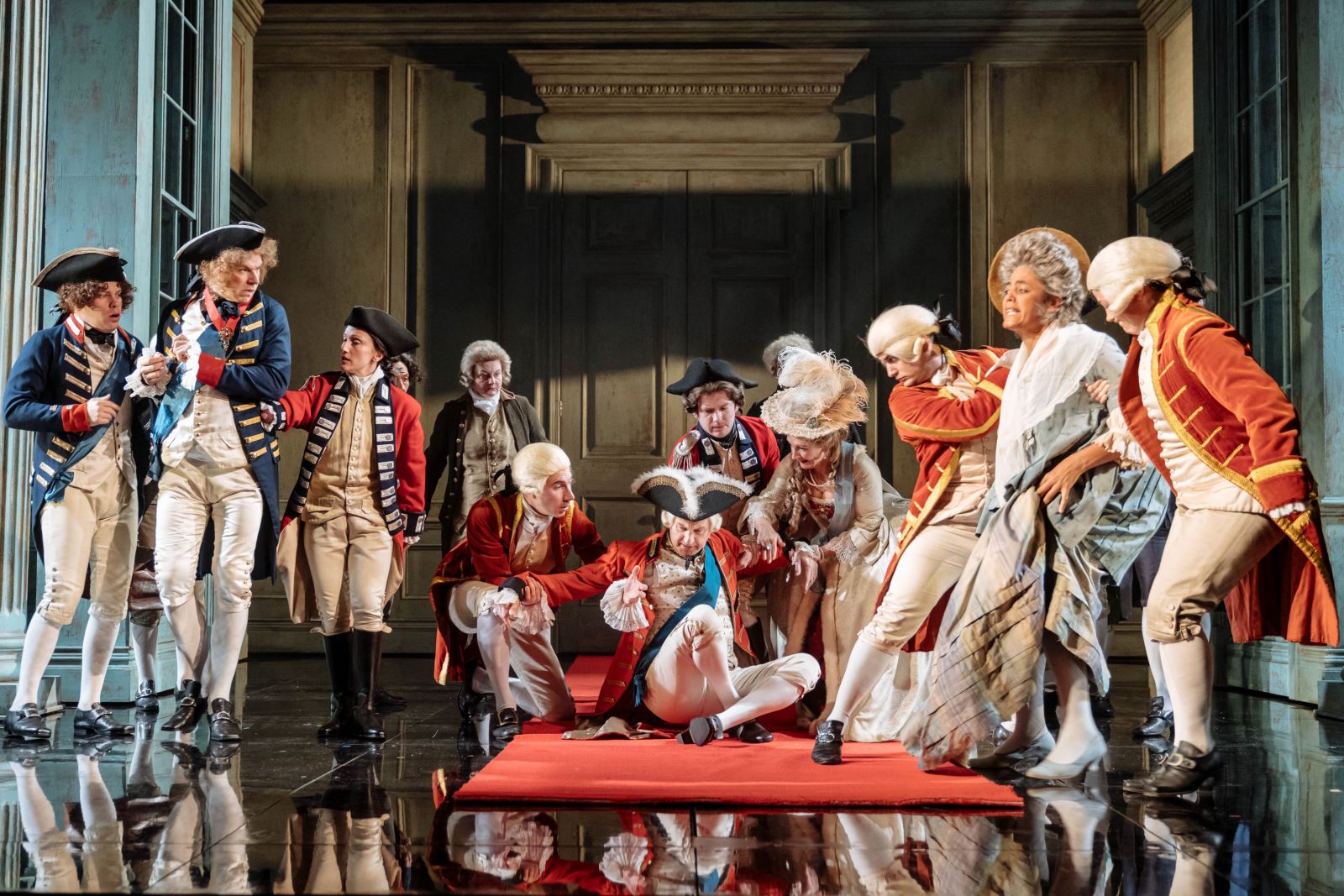 The interplay between the divine right and civic responsibility of the Monarch, contrasted with their all-too-human desires, relationships, and above all, vulnerabilities, is the central theme in this all-star production of Alan Bennet's modern classic.
There's little wonder Mark Gatiss (League of Gentleman, Sherlock) was thrilled to take up the title role. His energy, comic timing and natural flair for the mischievous and macabre result in a stunning portrayal of a pompous, but curious and caring ruler, reduced to the indignity of an invalid.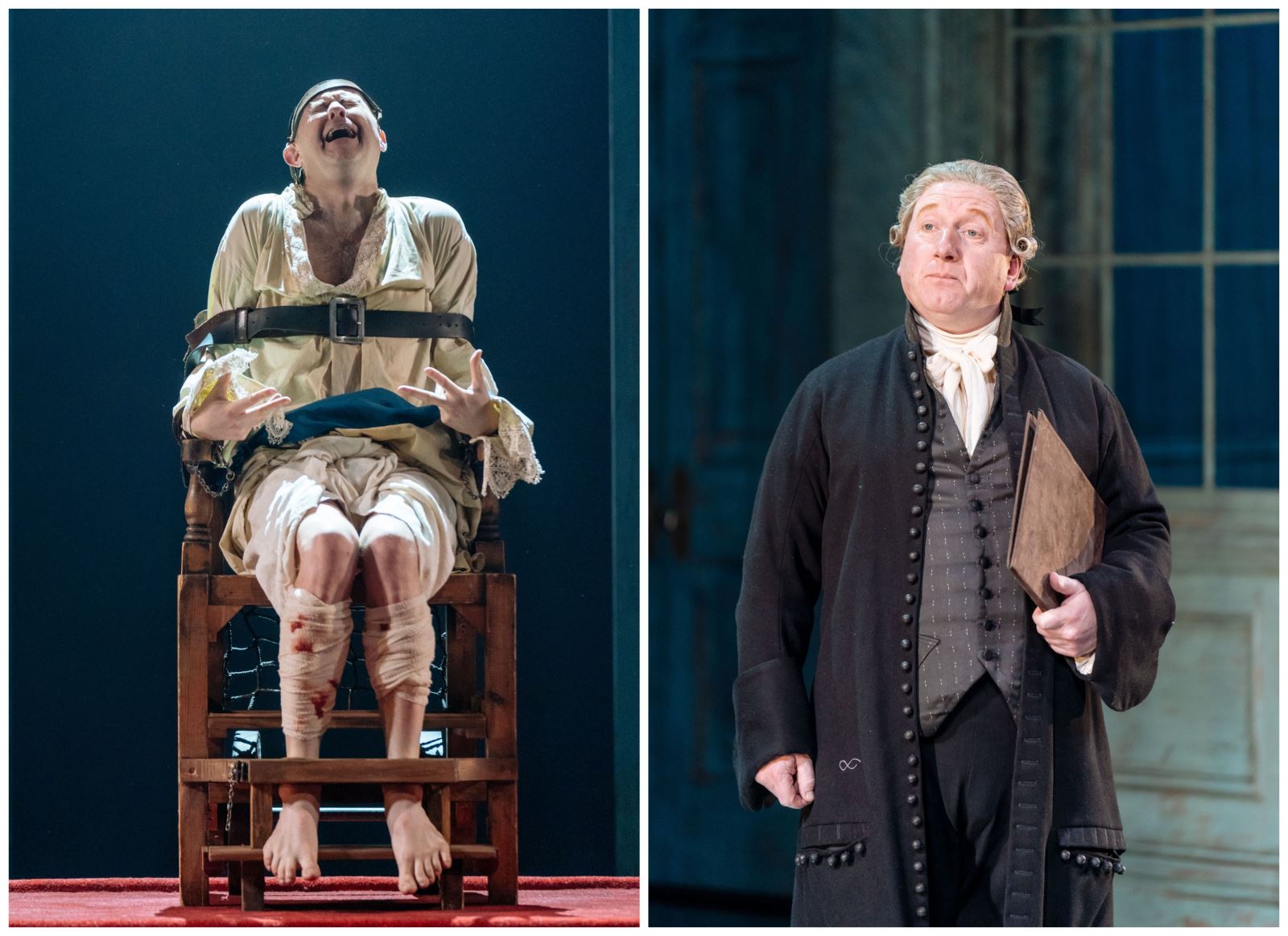 Amidst his loss of power in practical terms, following the American War of Independence, the King's descent into ill health confronts him with a complete loss of autonomy. Subject to the brutal and torturous 'treatments' of various doctors, no longer able to trust his own mind, nor those around him, as political factions seek to further their agendas and the preening Prince of Wales conspires for power.
The impossibility of a man who has been put on a pedestal by all he has ever encountered comprehending fallibility of any kind underpins the complex relationship between the King and his tormentor, yet ultimate saviour, Dr Willis. The no-nonsense Lincolnshire medic with his maverick approach is played with a level of quiet understatement by Adrian Scarborough (Gavin and Stacey, Upstairs Downstairs) and the antagonism between the protagonists is a pleasure to behold.
We're delighted to have this calibre of performance in our very own Nottingham and we've got high hopes for the future with Adam Penford at the helm championing provincial theatre. This mixture of laugh-out-loud hilarity and heart-wrenching horror is definitely something you don't want to miss!
The Madness of George III runs at Nottingham Playhouse until 24 November 2018.
---
This blog was written by Claire Jones, Marketing Assistant at Visit Nottinghamshire.
Related
0 Comments