I first visited Eden Hall Day Spa around five years ago with my mum and totally fell in love the place. I've since been back several times, most recently with my mum and sister, and always have the best experience there – the warmest welcome awaits you at reception when checking in, the changing room and spa faculties are second to none and the food is to die for! It's the perfect place to visit with mum on Mother's Day.
I'm always in awe when pulling into the car park at Eden Hall – the building, a listed mansion built in 1875, is stunning, and so are the vast grounds that surround it. As soon as you head inside the building, you enter a world of absolute serenity. The atmosphere is so calm, and the team are so friendly and welcoming, and take the time to explain how your day at the spa will work and answer any questions you may have.
The changing rooms are huge! Plenty of space to change into your swimwear in privacy, as well as a dressing room area where hair dryers are situated for later on when you're getting ready to leave for the day. There's also complimentary body lotions, shampoo and conditioner available – all of which are lovely – so you don't need to worry about taking those along with you on the day.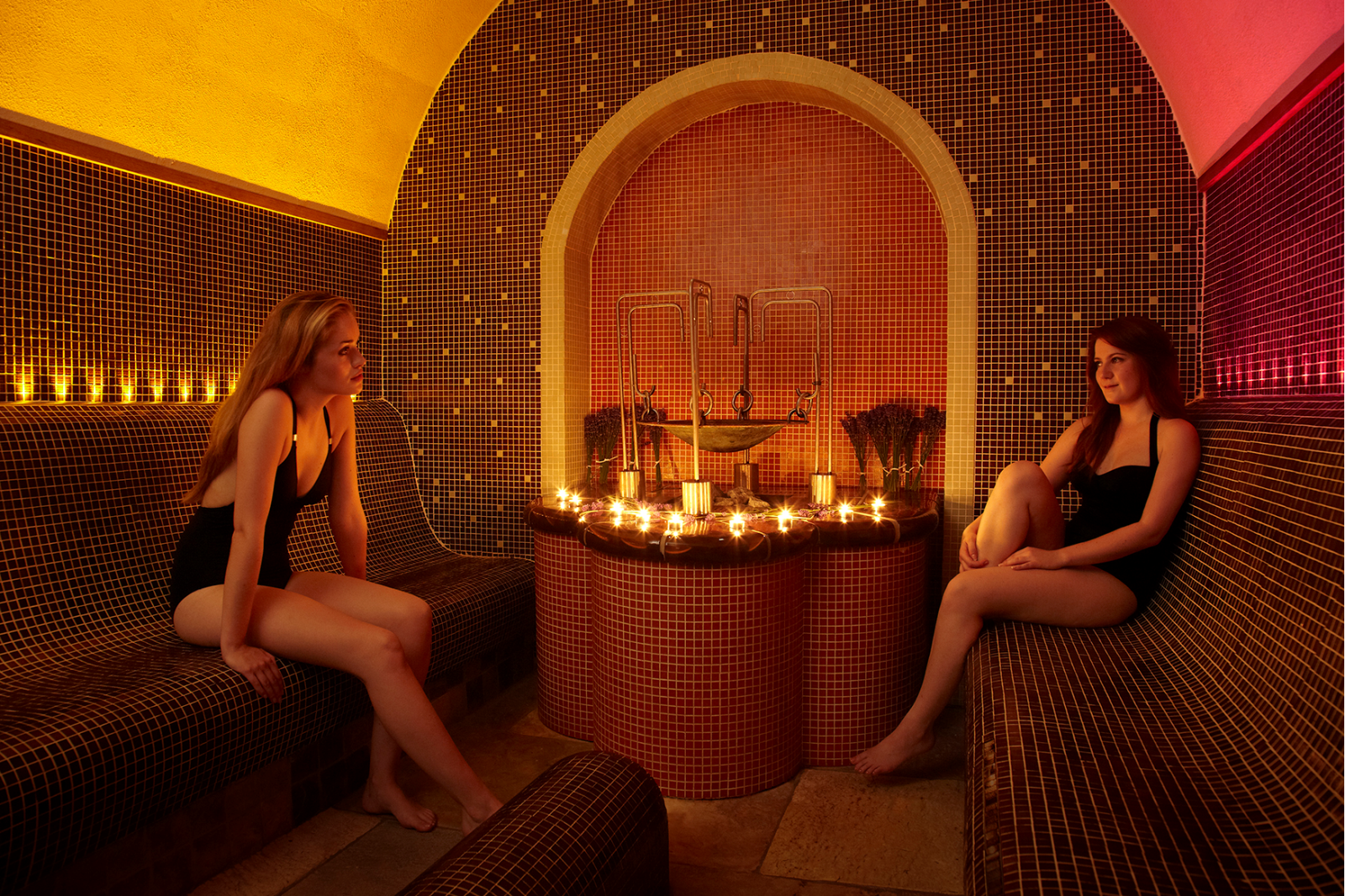 As you enter the spa area, you will see that there are several rooms and areas, each offering a truly unique experience. From the herbal caldarium, which allows you to inhale the gentle aroma from lavender grown in the gardens at Eden Hall (this is my favourite room!), to the rose infused steam room where the rose essences gently uplift the soul and impurities will be released from the body.
There's also a number of water experiences, transporting you right into the heart of a rainforest or revitalising you with ice cold water dropped from above! You can always warm up in the wonderful saunarium though. Combining the best attributes of the sauna and steam room creating a tropical atmosphere, the saunarium allows you to relax your mind and revitalise your body.
Situated in the centre of the spa area is the thermal spa suite – a relatively new addition to the spa, which compliments the heated rooms and massage jets. It offers three walk-through shower features: one tropical, one hot and one cool – a blissful experience!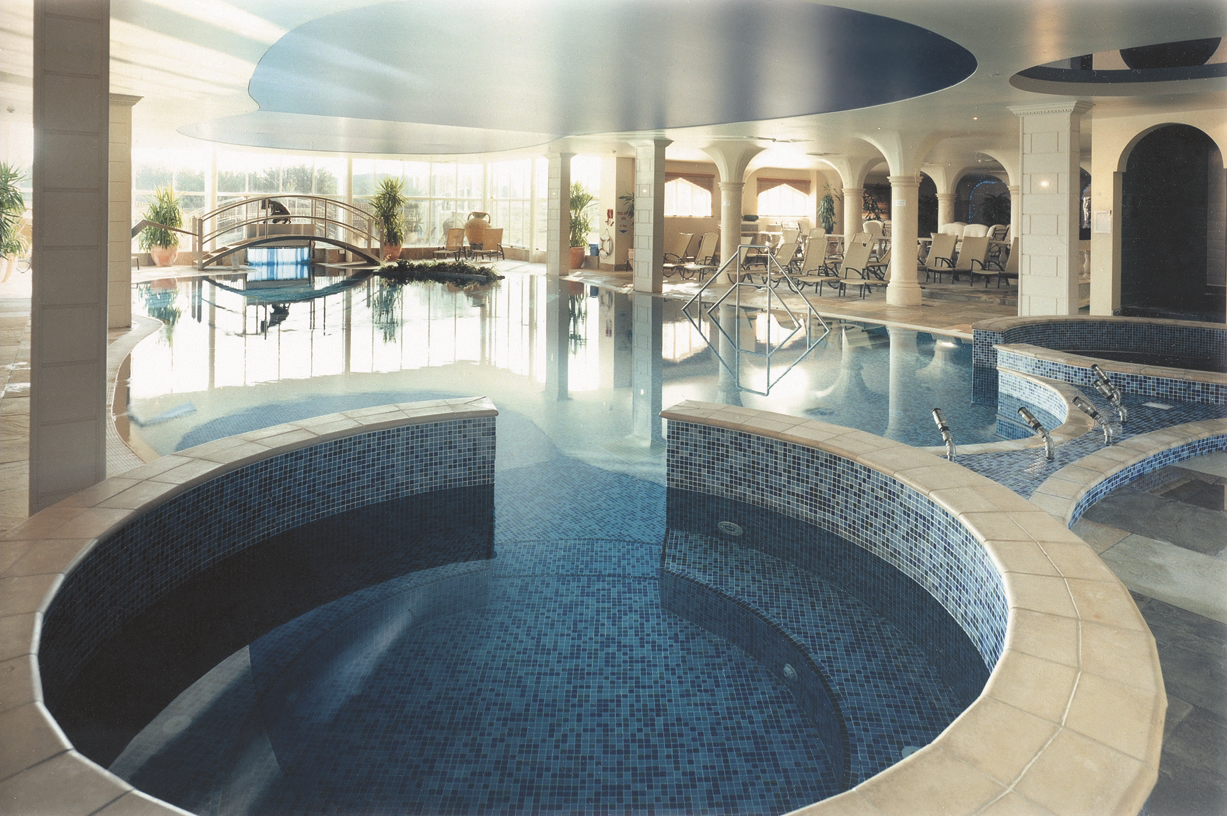 A little further into the spa, you will find the vitality pool and plenty of indoor loungers should you want to lie back for a while and perhaps enjoy a good book. The pool is great – I've never found it to be that busy when I've visited, even if there's been lots of cars in the car park, so you can have a little swim around at your leisure and in peace. One end leads you out to an intimate little outdoor pool, so you can enjoy the outdoors while still enjoying being in the water.
A larger outdoor area presents two steaming, bubbly hot tubs, sun loungers, and plenty of green space, all of which lend themselves to an hour to two of absolute relaxation.
Now, I avoid exercise at all costs when visiting a spa but if that's not the case for you, you'll be pleased to know that the gym at Eden Hall puts on several fitness classes every day, varying in intensity so there will be a class for everyone. Guests can even take part in outdoor archery on certain days.
Conveniently located just opposite the entrance to the gym is the wonderful slumber lounge, so if it's a snooze or a well-deserved lie down you're after following your fitness class or at any point during the day, this is the room for you. It's another of my favourites at the spa, complete with seriously comfy day beds, super cool hanging dome chairs, soft lighting and a warm fire.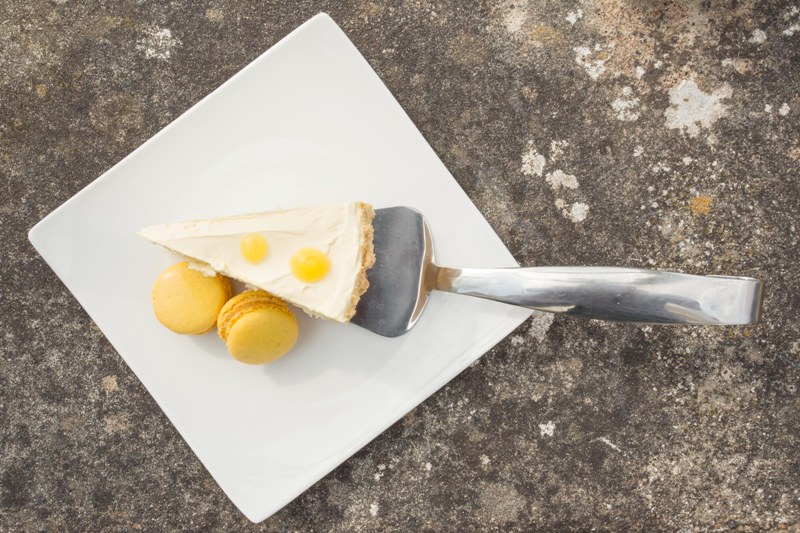 Second only to relaxing and generally doing very little, my favourite thing to do at Eden Hall is eat! The food there is simply delicious, and if you book any spa day package, a three-course lunch with unlimited access to the buffet is included. The buffet alone is delightful – guests can enjoy fresh fish, a variety of salads, and sweet roasted vegetables to accompany your main course if you'd like. When it comes to the three-course lunch, you can indulge in hearty meals such as roast chicken, or go for lighter options like soup or cod. Be sure to leave room for dessert though – they're not to be missed!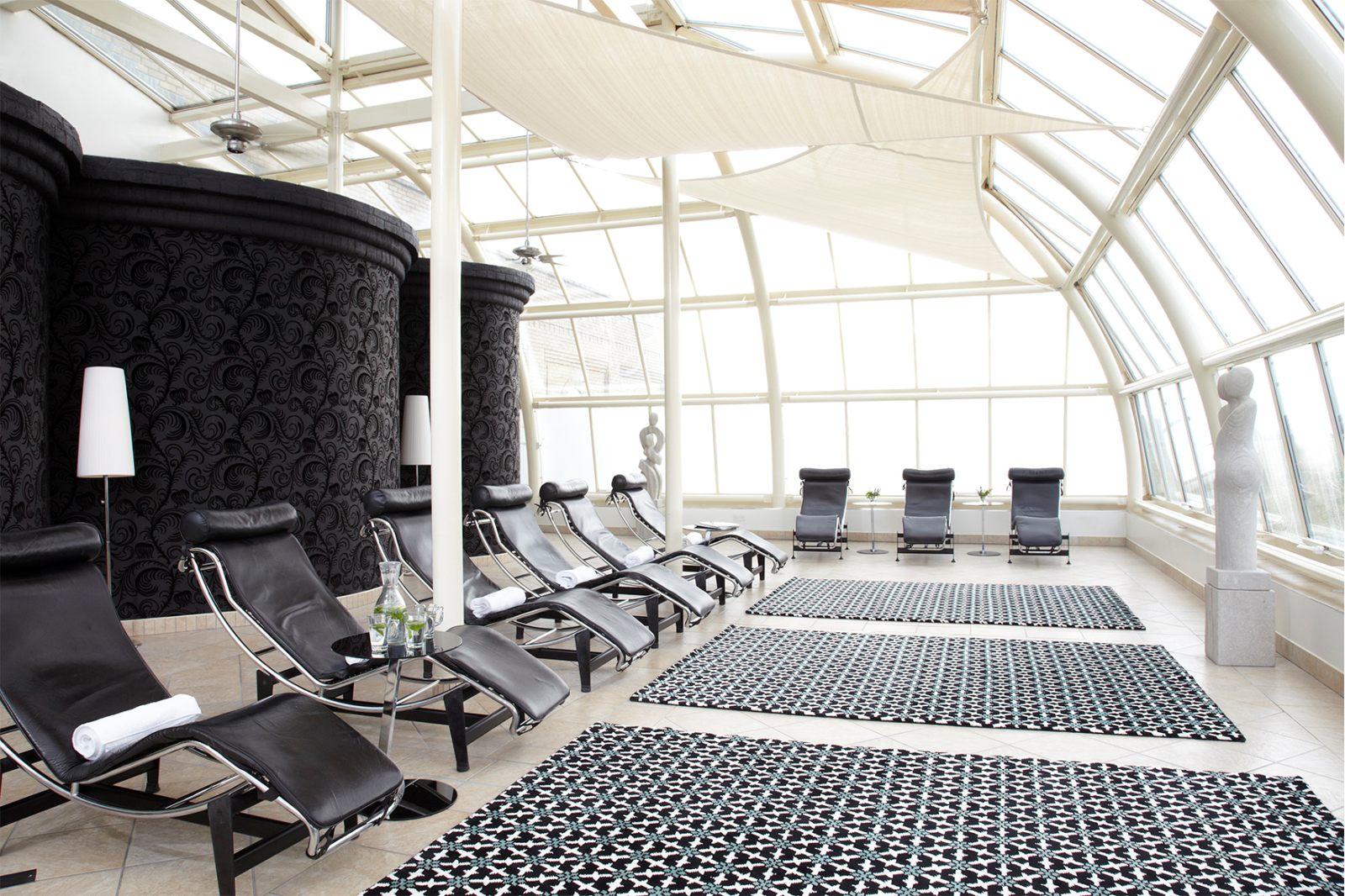 On a couple of occasions, I've opted for a package that includes a treatment and definitely didn't regret my decision! The spa therapists are all lovely, making you feel totally at ease before your massage/facial etc begins. I was once so relaxed during a back, shoulder and neck massage that I dozed off! Once your treatment is over, you're taken through to a peaceful conservatory where you can simply lie back, enjoy a herbal or fruit tea and take a few moments to relax before heading back into the main spa area.
Visiting Eden Hall with my mum and sister was fab. It gave us a chance to properly catch up, unwind from work/college and just generally have a blissful day.
---
This blog was written by Alex Broughton, Marketing & Communications Manager at Visit Nottinghamshire.
Related
0 Comments