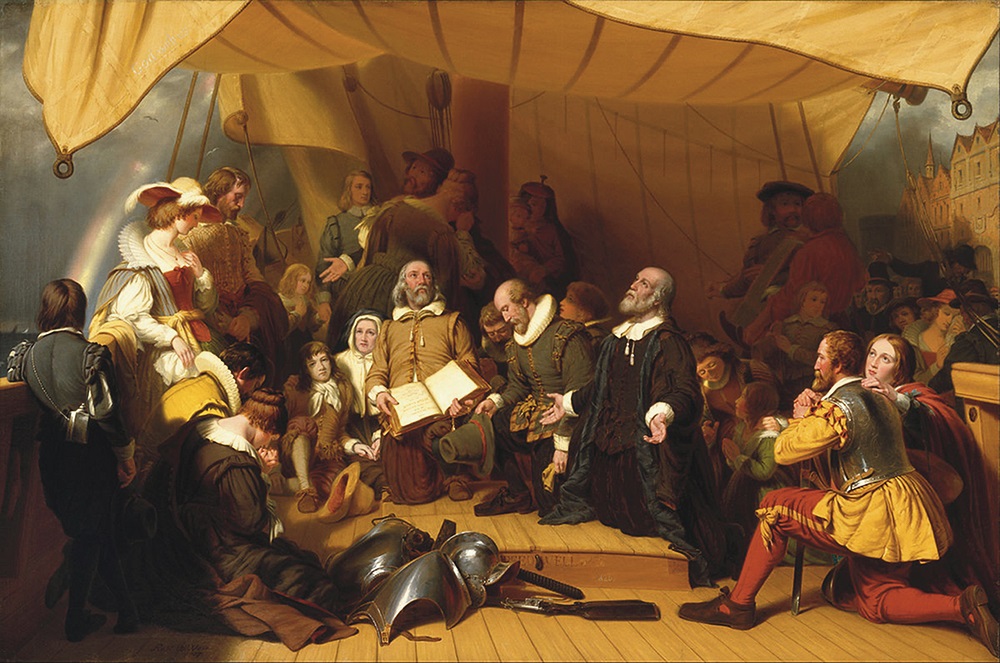 Pilgrim Country nestles on the crossroads of three English counties. It overlaps the district of Bassetlaw in north Nottinghamshire, along with south Yorkshire and Lincolnshire, and covers roughly 50 square miles of picturesque villages and charming market towns, where you can walk in the footsteps of our pioneering Mayflower Pilgrims.
Heritage Consultant and all-round Mayflower expert, Dr Anna Scott gives an insight into the Mayflower Pilgrims' extraordinary story.
Can you give us a little history on the Mayflower Pilgrims
Four centuries ago, a group of people from North Nottinghamshire wanted to form their own church. But at that time, this was illegal. They couldn't conform to the laws of the Church and State and eventually decided it would be safer to escape. They fled to Holland seeking religious tolerance. In 1620, some of them travelled again, sailing to America on the Mayflower. They established a colony and signed the Mayflower Compact – laying down important principles for their governance which were later said to have inspired the American Constitution.
How can people experience what life was like for the Mayflower Pilgrims in Nottinghamshire?
You can visit the churches where the Pilgrims worshipped before they separated from the Church. The idyllic church at Babworth, hidden down a winding land and surrounded by abundant snowdrops in the spring, was where many travelled to hear preacher Richard Clifton who became an inspiring leader of the Separatists. The small village of Scrooby was the home of the Brewster family. William Brewster became the group's elder and guide. You can visit the church which they attended. At Bassetlaw Museum in Retford you can find out more about the Pilgrim Roots trail, linking Pilgrims' heritage sites in a 40-mile round trip.
What makes the Mayflower Pilgrims story so fascinating?
The themes underlying the story are remarkably resonant today. It's about the search for freedom, the fight for tolerance, and the experiences of migration. It's also a fascinating tale of risk and adventure involving young families. There are lots of myths about the story. 2020's 400th anniversary is a chance to tell the significant story of the Pilgrims' roots in Nottinghamshire.
If you'd like to learn more about the Mayflower Pilgrims, including information about the Mayflower Trail and The Separatists, click here or visit the Pilgrim Roots website.
Dr Anna Scott Heritage Consultant and Public Historian interested in how and why we use the past.
Related
0 Comments