When it comes to purchasing wine, most people head into their local supermarket, usually falling back on a tried-and-tested favourite or scanning the shelves for the most attractive special offer (guilty as charged). Few of us would dare to dream of the luxury of buying wine directly from the vineyard, since this typically conjures up images of some sleepy farmstead in rural France or a sun-drenched Californian hillside – lovely, yes, but hardly a practical endeavour if your guests are due to arrive in half an hour. But did you know there's a charming local vineyard right on Nottingham's doorstep, one which champions a more holistic approach to wine than you'll find in a corner shop?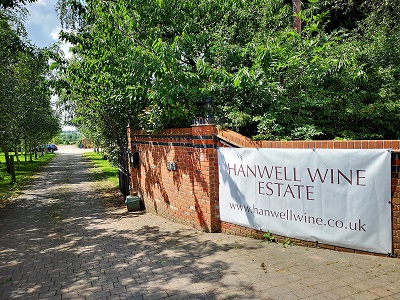 Hoping to uncover hidden talents as wine connoisseurs, Visit Nottinghamshire headed over to the family-run Hanwell Wine Estate to try out their intriguing Vineyard Experience. We meet Helenka Brown, one of the founders and our guide for the day, who welcomes us to the beautiful estate with a warmth that makes us feel like we've known her for ages.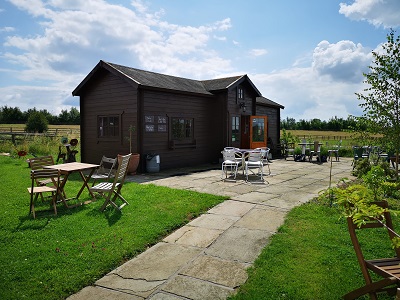 We settle down with a drink on the sunny terrace whilst Helenka explains the history of the Estate. She's a compelling storyteller, and this turns out to be a surprisingly wild and dramatic tale. It begins with a small, withered old vine in a greenhouse, which blossomed into an obsessive family passion for winemaking that has survived through the generations and, at times, in the face of great misfortune. Helenka recounts how the family contended with everything from southerners who told them they were "mad" to set up a vineyard in this climate to the impossibly stressful process of finding suitable land and even to buildings and construction materials going walkabout during the night. A less determined family might have simply called the whole thing off, but Hanwell Wine Estate has emerged triumphantly today as a one-stop-shop visitor destination doing a roaring trade with their award-winning English Sparkling Wine.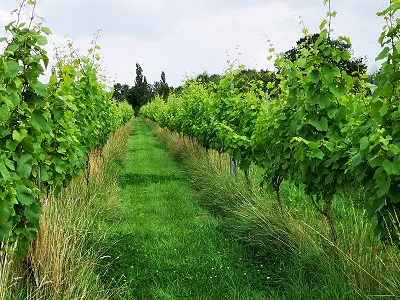 Our heads still spinning from this rollercoaster of a family history, we set off to explore the 8-acre vineyard. Helenka gives us a brief introduction to viticulture, and it turns out that there's a lot more to it than simply remembering to water the vines once in a while. There are 8,000 vines maintained by a team of volunteers, and the species include Chardonnay, Pinot Noir - which is apparently notoriously difficult to grow, but thrives here – and Pinot Meunier, which are currently 'linking arms' across each row. This strikes us as rather whimsical and sweet, though Helenka finds it less so, given that it blocks the pathways.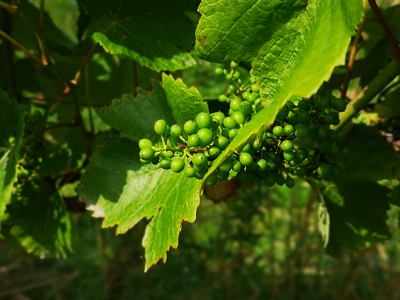 We're pretty thirsty after all this walking and very much looking forward to wine o'clock. Helenka presents us with six local wines from Hanwell, Eglantine Vineyard and the nearby Rothley Wine Estate. We sample each in turn, enjoying light and fruity sparkling and still whites, a luscious strawberry-scented rosé, and a deep, smoky red that's unlike anything we've ever tasted. There's even syrupy sweet mead and smooth cherry wine to finish. Helenka talks us through the production processes whilst we sip and offers so many hints and tips that we start to fancy ourselves as budding sommeliers by the end.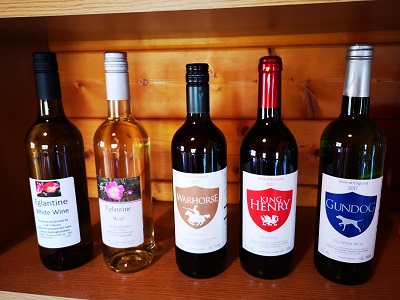 Wine has enjoyed its place on a pedestal for thousands of years; it has long been considered a superior beverage, something to be consumed thoughtfully and with a sense of occasion. There's certainly something exquisite about enjoying a drink when you've understood its journey from grape to glass and met the people who worked so hard to produce it. Hanwell Wine Estate might not be able to compete with the convenience of Aisle 18 of your local supermarket, but they offer something different: an experience. So for heaven's sake, put down that box of wine and treat yourself to an indulgent introduction to the world of viniculture instead.
This blog was written by Sophie Milne, Communications Executive at Visit Nottinghamshire.
The tour, talk and tasting experience costs from £17.50 per person.
Related
0 Comments