When it comes to celebrating Valentine's Day, Nottingham certainly isn't short of weird and wonderful options for those looking for something a little more unconventional than red roses and chocolates. We had been eyeing up the National Justice Museum's murder mystery evenings for quite some time, so when they asked us to help solve a murder which had tragically taken place on this most romantic of days, the Visit Nottinghamshire vigilantes were more than happy to don our detective hats, abandon our sweethearts and swap saccharine sentiments for an evening exploring one of the city's most extraordinary historical haunts.

We're no strangers to the National Justice Museum, and it's safe to say we had high expectations. This is, after all, one of Nottingham's most fascinating and atmospheric buildings, and these guys are the undisputed champions of immersive, character-led experiences. Over the years we've seen more than enough evidence to suggest that their talented bunch of interpreters can step into a new role as easily as you or I might slip on a coat, so we knew we'd be in for an interesting night as we climbed the well-worn steps and into the Old Shire Hall as we'd never experienced it before.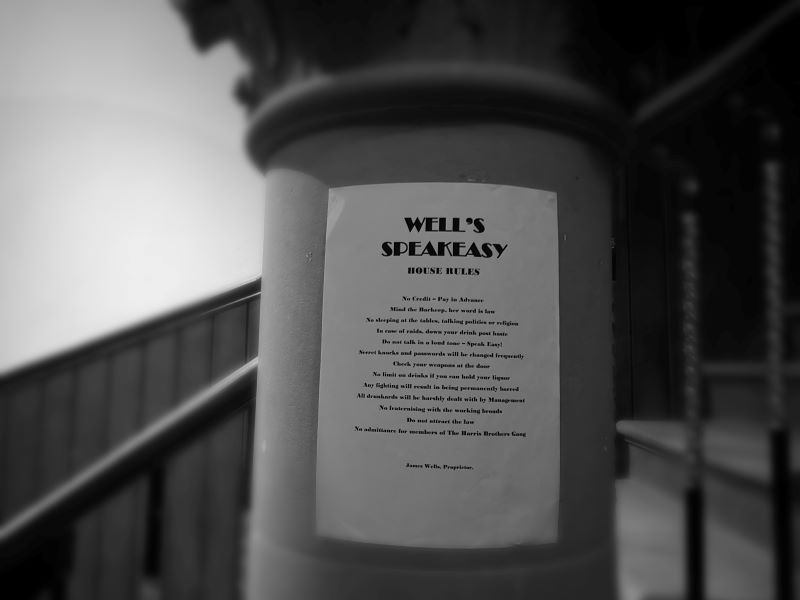 The scene was set for the great and not-so-good of Nottingham's criminal underworld to gather at the speakeasy by invitation of James Wells, leader of the notorious Mors Sabuleum gang. Sipping a 1930s-inspired cocktail, we survey our surroundings, already on the hunt for clues and suspicious characters. We soon spy a particular chap moving around the crowd in a most unusual manner, as it becomes clear that the story has already begun.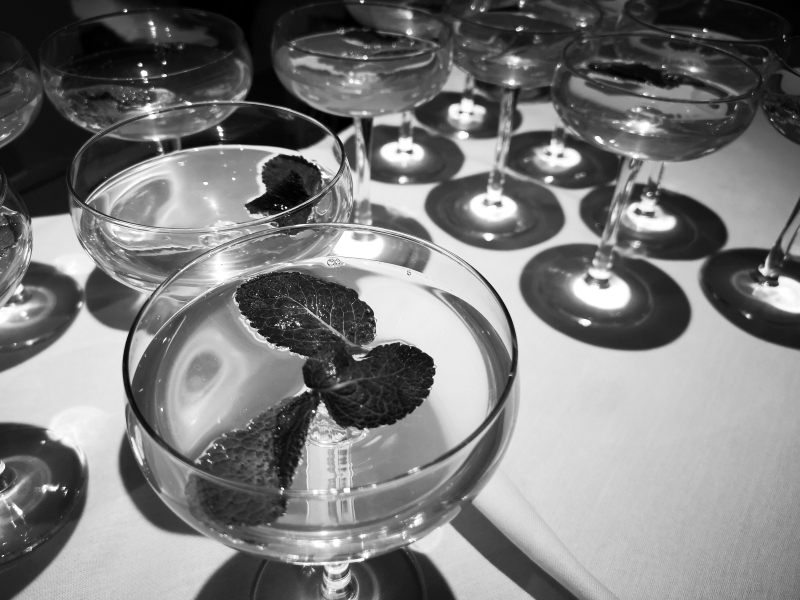 The tagline for the event had informed us "when crime is rife, murder is inevitable", and sure enough it isn't long before we're led into the historic courtroom to find out more about the terrible murder which has beset the evening. We're handed a small workbook and a pen to take notes, and the audience is split into four groups to explore the museum and interrogate each of the suspects in turn - each in a different area of the museum, from an elegant parlor room to the depths of the dungeons.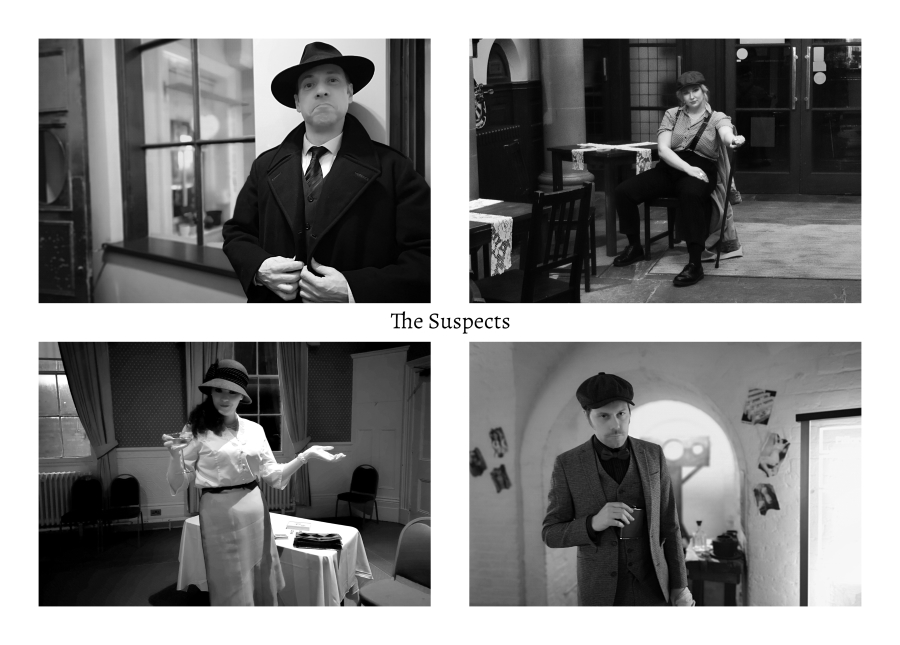 The acting from this nefarious four is utterly superb. They're hyper-responsive to the mood in the room and the lines of questioning taken by the audience, shifting from defensive to defiant, arrogant to mistrustful, charming to belligerent. They even manage to lighten what would normally be a rather dark subject matter by taking every opportunity to banter with the audience. We listen carefully, trying to read between the lines to differentiate clues from red herrings, truth from lies, fitting the pieces of the puzzle together.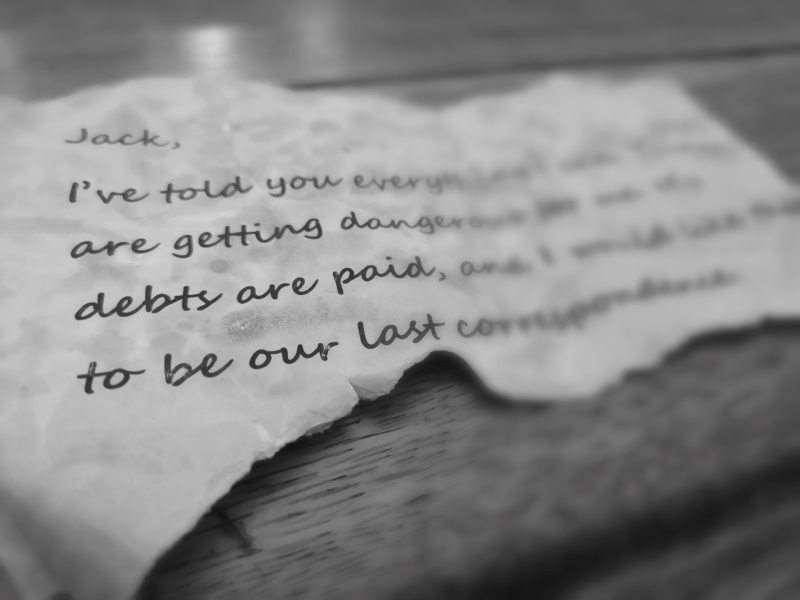 Our interrogations complete, we reconvene in the speakeasy to have a stab at solving the case - desperately trying to recall tidbits from detective shows as we examine our case notes and hypothesize about motives over a drink. Uneasily aware of the suspects occasionally peering over your shoulder to see whether you've named them as the culprit, we eventually agree on a murderer, their motive and the weapon and hand over our workbook.

For the big reveal we're led into the Grand Civil Courtroom, which turns out to be one of the most entertaining segments of the night. The characters take great pleasure in reading out some of the responses, ridiculing the more outlandish theories and gleefully gloating over all the incorrect answers before the culprit's confession, whose honor it was to pick the best sleuths from the bunch and reward them with a bottle of fizz.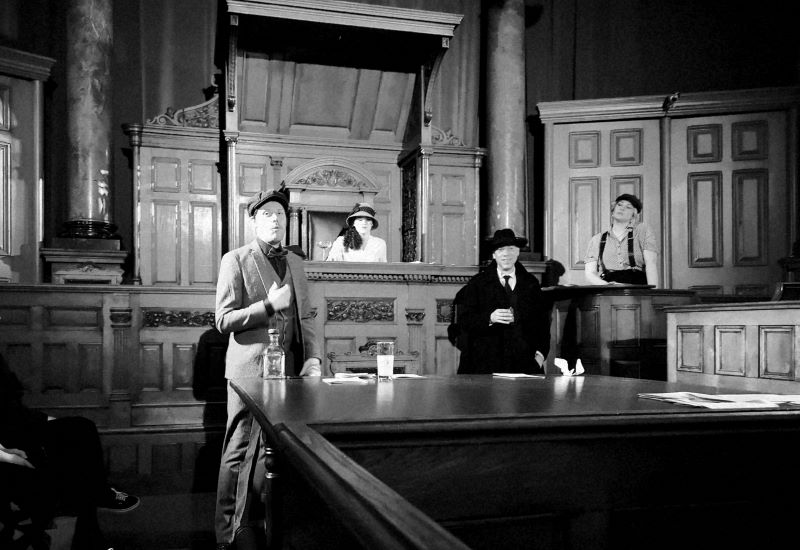 You'll be pleased to know that the masterminds from Visit Nottinghamshire managed to correctly identify the murderer and a near enough approximation of motive, which we put down to our impeccable powers of deduction - although our theories around the murder weapon were wildly off base, so it may well have been nothing more than a lucky guess.

We decide that the Cocktails and Crime evening has set the bar pretty high for future Valentine's Days, and that candlelit dinners simply won't cut it any more. After all, what could be more romantic than creeping around a dimly lit museum, learning about historic Nottingham's shady criminal underworld whilst solving a grisly murder with your partner in crime? And if that doesn't appeal, at least you'll be walking away with a handy set of criminal contacts – what's not to love?

The National Justice Museum hosts a range of murder mystery tours throughout the year, each set in a distinct time period with a new mystery to solve. The next Cocktails and Crime event will take place on the 13th of June 2020 and will transport you to a masquerade ball in Georgian Nottingham where beautiful courtesans, industrialists, scoundrels and con-men gather for an evening of debauchery.

---
This blog was written by Sophie Milne, Communications Executive and Claire Jones, Marketing Assistant at Visit Nottinghamshire.
Related
0 Comments