Take a step way back in time this summer because dinosaurs will be stomping their way into Nottingham, taking you into a wondrous Jurassic world! Walk in the footsteps of the prehistoric giants at some of our best attractions this July through to October, where you can encounter moving dinosaurs, explore brand new trails, experience thrilling rides and much more. We've collected the best places to go see dinosaurs this summer so you don't have to; see them like never before at Thoresby Park's Dino Kingdom, which will immerse guests in state-of-the-art 3D and AR technology to truly bring our prehistoric friends to life. Take a walk on the wild side at Rufford Abbey, whose Totally Roarsome event starts with a trail through Jurassic lands and then into the jungle. Once you've encountered the jungle giants it's on to dragons, superheroes and more! Watch out for Titus the T-Rex at Wollaton Hall this year and come face to face with the biggest and baddest dinosaur in town. The first real Tyrannosaurus rex to be displayed in England in over hundred years, don't miss out on this once in a lifetime exhibition and discover the world of Titus and the legend behind what made the T-Rex a truly terrifying predator… prehistoric discoveries await.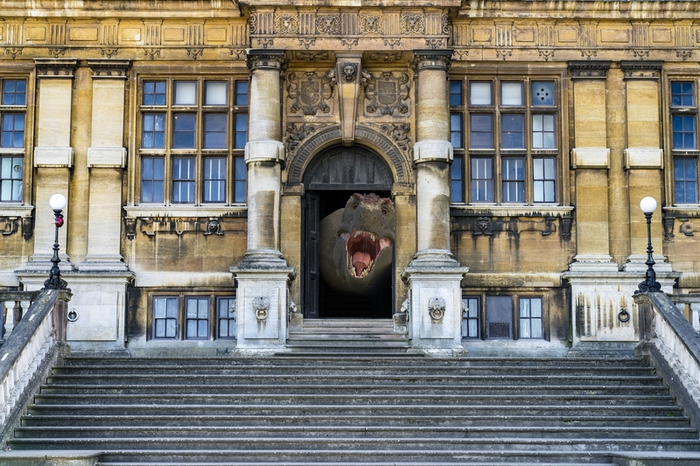 Sunday 4 July 2021 – Wednesday 31 August 2022
Here until 2022, this mammoth event brings a whole new meaning to 'do you think he saurus!'. Get up close and personal and explore the story of this 67million year old titanic predator: you'll see the skeleton of the T. rex himself, as well as digital and interactive virtual media displays that will immerse you in his extraordinary journey from discovery in the Montana Badlands in the USA, through to his amazing features – his crushing bite, incredible eyesight and weight, size and speed.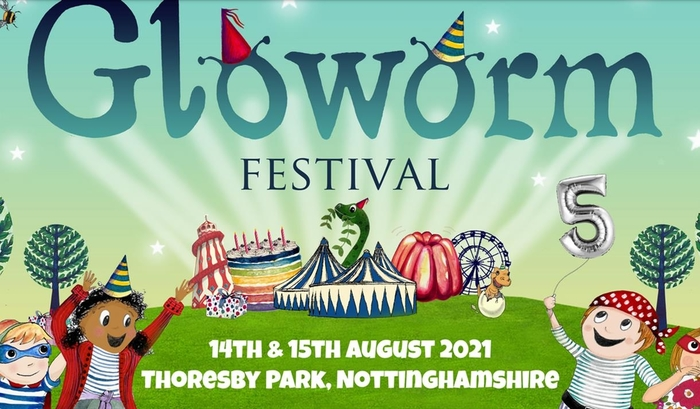 Saturday 14 August – Sunday 15 August 2021
Calling all dinosaur enthusiasts – Gloworm will have its very own Dino Zone at this year's festival. Promising a whole bunch of kiddie and family friendly activities over the course of two days, this is one of Nottinghamshire's most loved Summer events specially created for grownups and their little'uns. Take the time to make the Dino Zone one of your stop offs during the weekend - explore the Jurassic period and meet and greet some familiar prehistoric faces such as the T-Rex and Triceratops. Plus take a walk through the Jurassic jungle and get to speak with one of the wranglers looking after dino babies!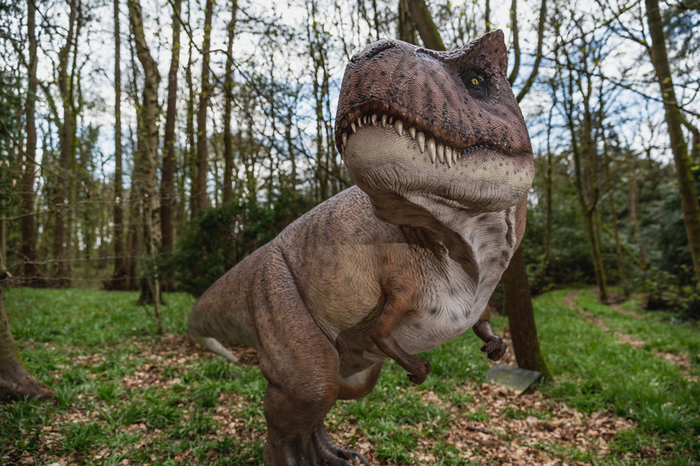 Saturday 3 July - Sunday 5 September 2021
There's something dino-mite landing this Summer in the East Midlands and it's setting up camp at Rufford Country Park. Explore a brand new socially distanced outdoor adventure trail for families to enjoy. Once you've encountered the dinosaurs, lions, and tigers and bears – oh my, it's off to the land of superheroes, unicorns and knights! With so much to discover in a day, you'll be wondering where to start!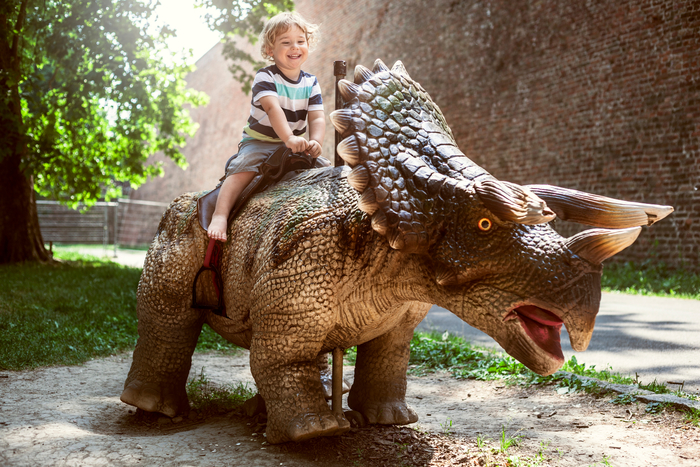 Friday 15 October – Sunday 31st October
Sink your teeth into an experience like nothing before and explore moving dinosaurs as they roar back to life! The creators of the award-winning Lightopia Festival present Dino Kingdom, a unique and cutting-edge 3D experience which uses AR technology to bring ancient history back to life right in front of your eyes. Visit the ancient kings and queens of prehistory this October, where they've got the family covered with thrilling fairground rides, delicious food and drink and more - lose yourself in the adventure. Dressing in costume encouraged! Tickets are now on sale – get yours here.
Keep an eye out on our website for more updates on all dino events and activities throughout 2021. It's going to be a roarsome adventure!
---
This blog was written by Lydia Jones at Visit Nottinghamshire.
Related
34 Comments