In case you didn't realise autumn is upon us already. One minute you're having a nap at 4pm the next you wake up confused in the dark only to realise it's 6pm already! The dark rainy weather hits us students making us want to stay in all day and not go out anywhere at all. However, there is so much of the city you can experience even in the rain, whether you enjoy drinking with your course-mates or being adventurous with your flatmates - this guide will give you ideas on how to make the most out of your new city this autumn.
Autumn mornings make it hard to get up and head out to uni, however, 200 Degrees Coffee is an independent coffee chain and a great way to start your day (after all, caffeine equals a dose of morning energy). Pick from a selection of hand roasted coffees from macchiatos, flat whites, lattes and cappuccinos from their Nottingham stores on Carrington Street (located near the train station) as well as the Flying Horse Walk.

(200 degrees located on Flying Horse Walk)
Fancy a cheeky game of mini-golf? Lost City Adventure Golf offers two 18-hole themed courses. Score a hole in one in the deep rainforest part of the Temple Trail or 'put' your way to the Scared Skill avoiding the exotic animals lurking around the course.
Head to the tiki bar and grab yourself a drink before you begin putting away with your friends. You can even take a drink around the course as your play. Lost City Adventure Golf offers student tickets Monday to Thursday for just £7 per student for 18 holes or £11 per student for 36 holes.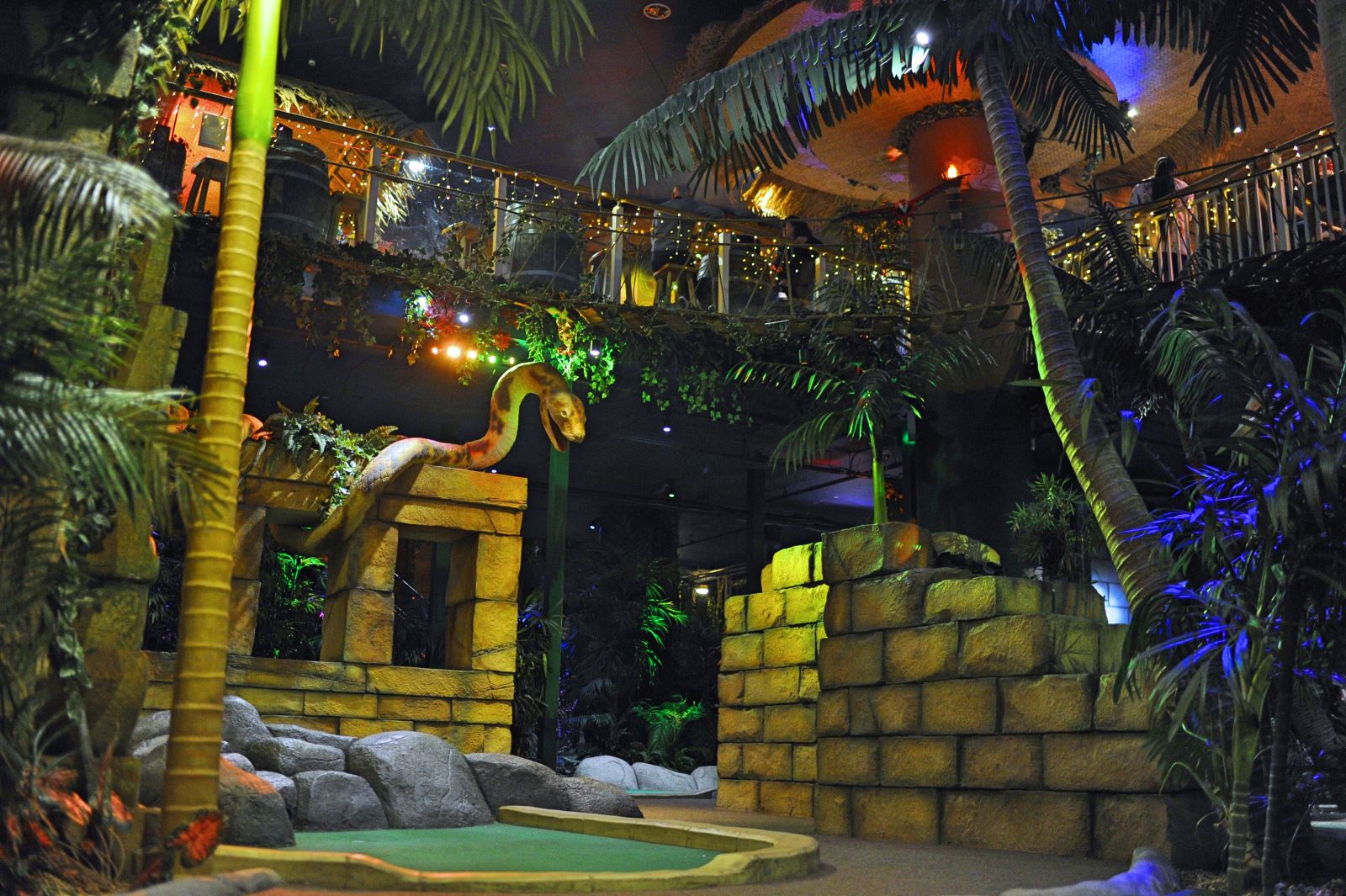 (Marketing Nottingham, 2018)
Everyone loves a cosy night in front of a film, why not take the cosy night out to Broadway Cinema grab some popcorn and watch the latest film for only £5 per student. Located in Hockely – part of the Creative Quarter of Nottingham, Broadway is an independent cinema with a café and bar located inside – don't forget your IDs as you can pre-order or order at the bar when you arrive and take an alcoholic beverage to enjoy as you watch your film.

Treat yourself to a few sweet treats from Doughnotts. With a range of different doughnuts such as standard doughnuts with flavours of Cookie Monster, red velvet, salted caramel (V) as well as premium doughnuts with flavours of Biscoff, Curly Wurly and toad in the hole. Is it your flatmates birthday soon? Pre-order a selection box for click and collect or delivery making the perfect gift.
With Halloween quickly approaching grab yourself a treat of a box of Halloween Spooktacular doughnuts including Frankenstein, Mummy (V), pumpkin and eyeball (V) themed doughnuts.

Everybody loves a Bottomless Brunch, an unlimited cocktail of your choice with a brunch dish, enjoying the crisp autumnal afternoon with your flatmates. With times and prices starting from 11am for £20pp and ranging to 2pm for £30pp. Alternatively, if you're after a classic bar night out with your uni friends, head to Revolución de Cuba and enjoy a range of Cuban, Caribbean and South American themed cocktails and a selection of rum surrounded by the themed interior.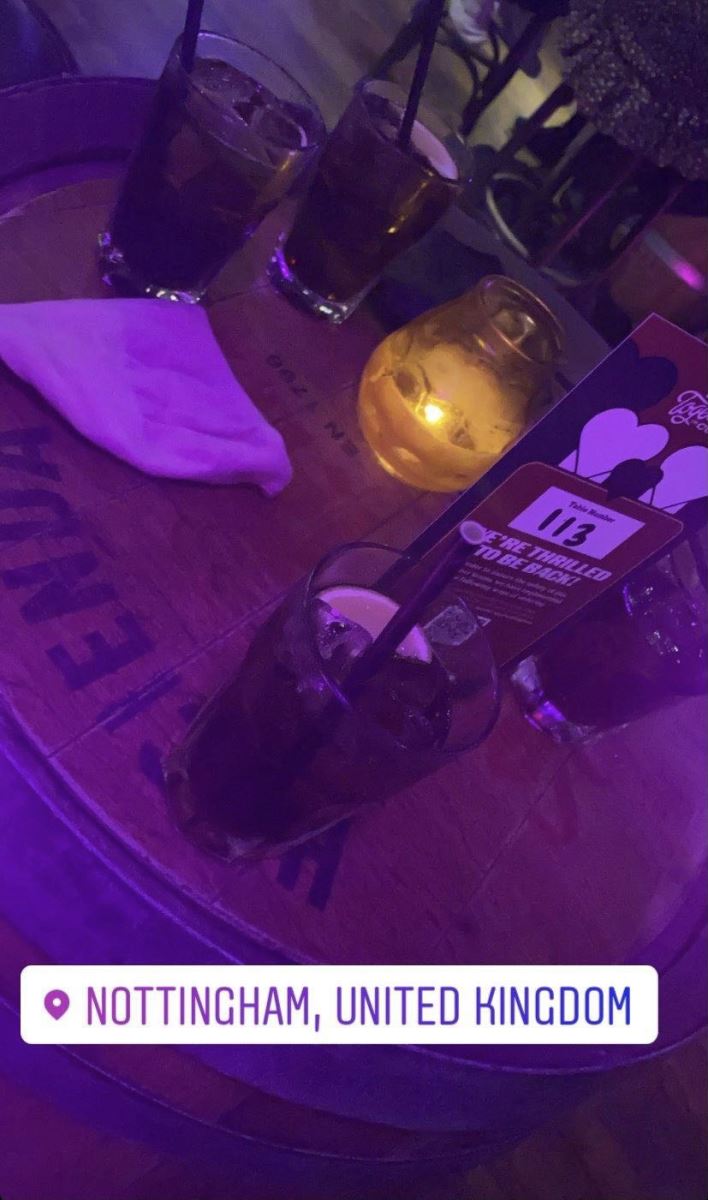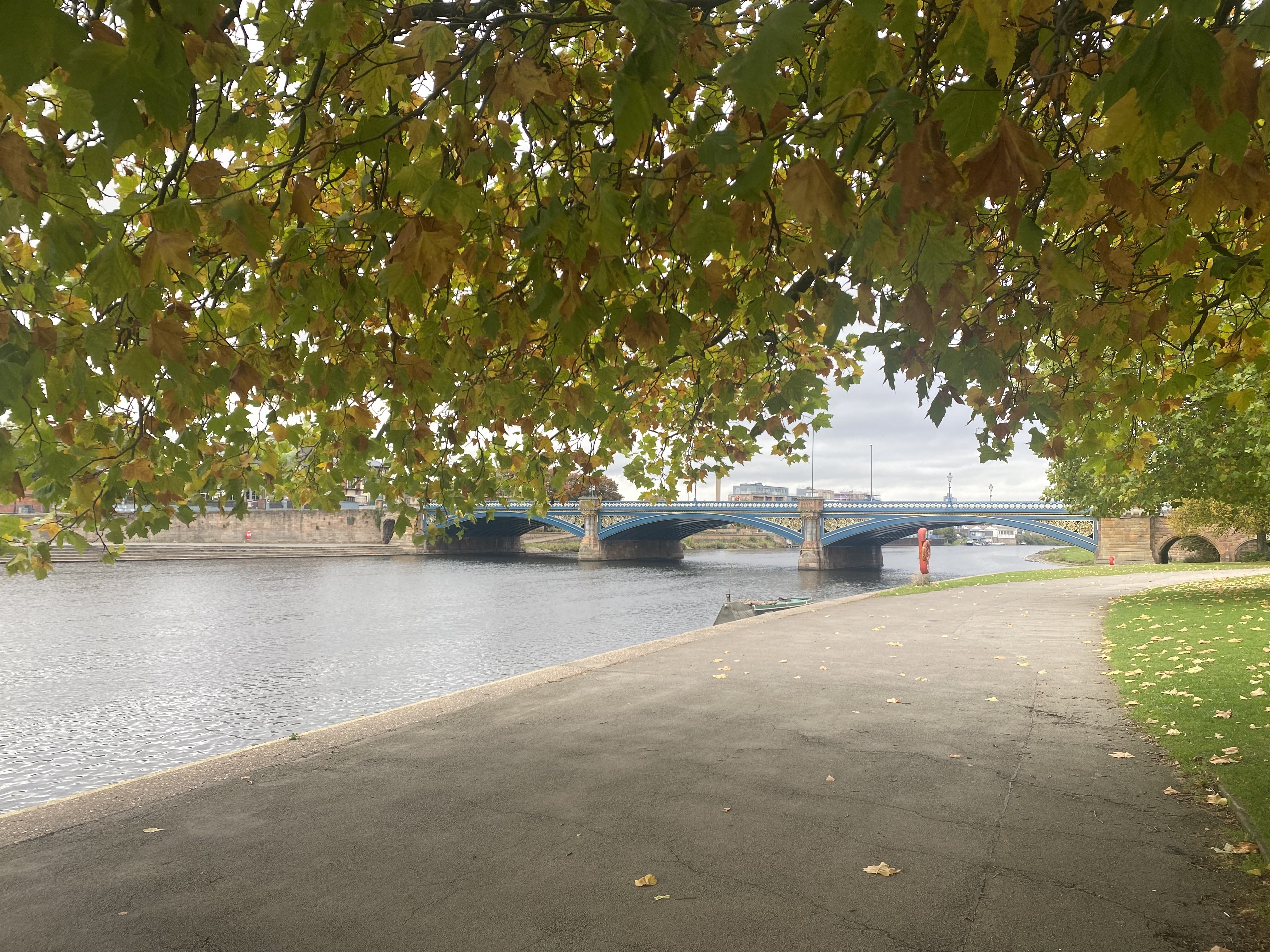 The River Trent (the third longest river in the UK) runs through West Bridgford - home to Nottinghamshire County Cricket Ground and Nottingham Forest Football Club. Take an autumnal walk along the river from Trent Bridge down to Clifton Boulevard along the Victoria Embankment exploring the sights and green spaces outside of the city centre or for a game of football with your mates. Get the most out of your day by the River Trent by heading to Trent Navigation or Trent Bridge Inn for a cheeky pint, if you fancy testing your general knowledge then head to Trent Navigation on Thursdays or Sundays for a quiz night with the chance to win a gallon of beer and much more!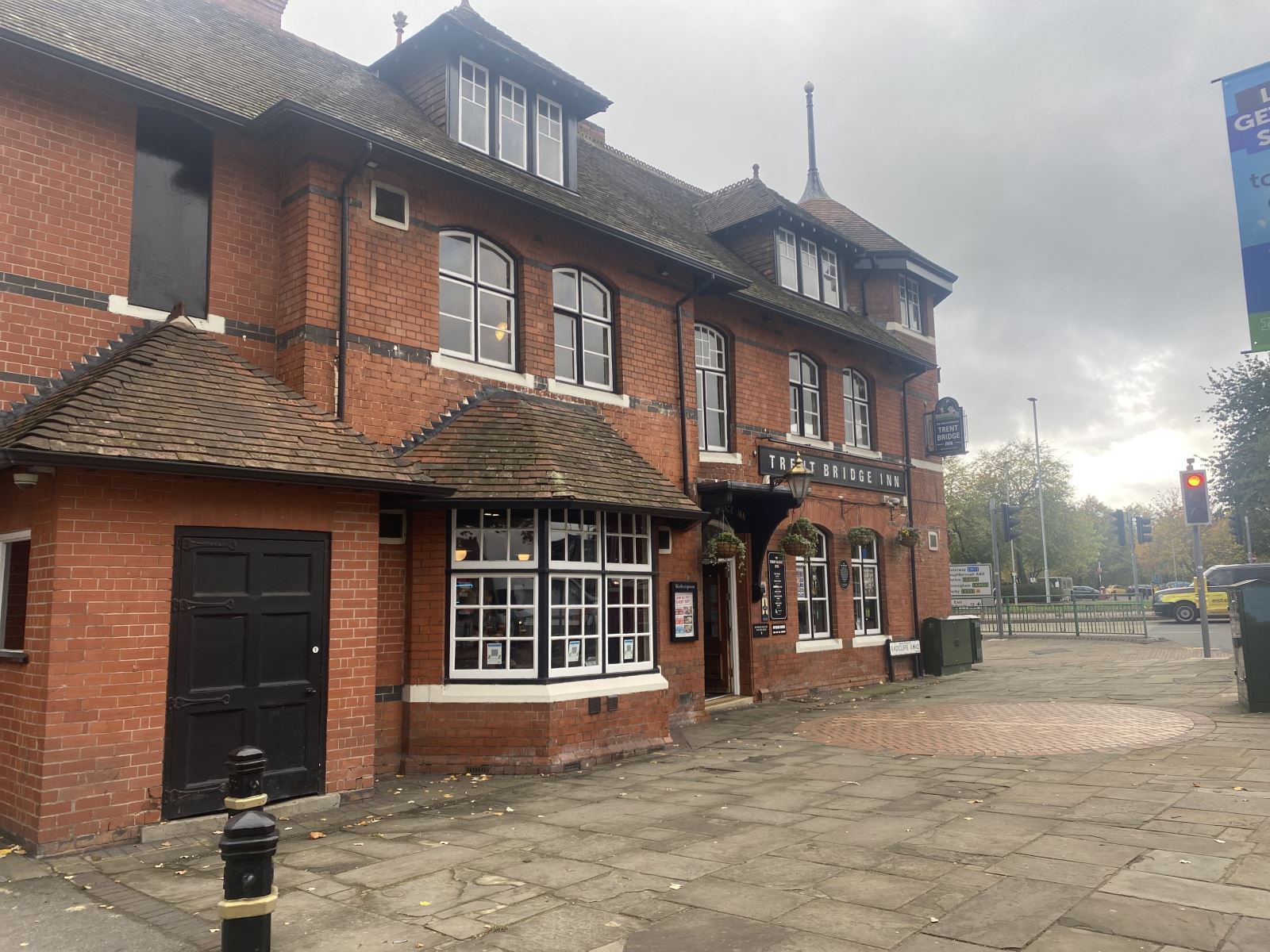 Show off your strike and split skills at one of UK's largest bowling centres. With a live DJ playing every Thursday, Friday, Saturday and Sunday night, as well as exclusive student prices of £5.50 for one game, £8.50 for two games or three games for only £11.50 – you can challenge your flatmates and see who is the ultimate bowl master. Treat yourself to a pizza in between scoring strikes and turn your classic bowling game into an evening of fun.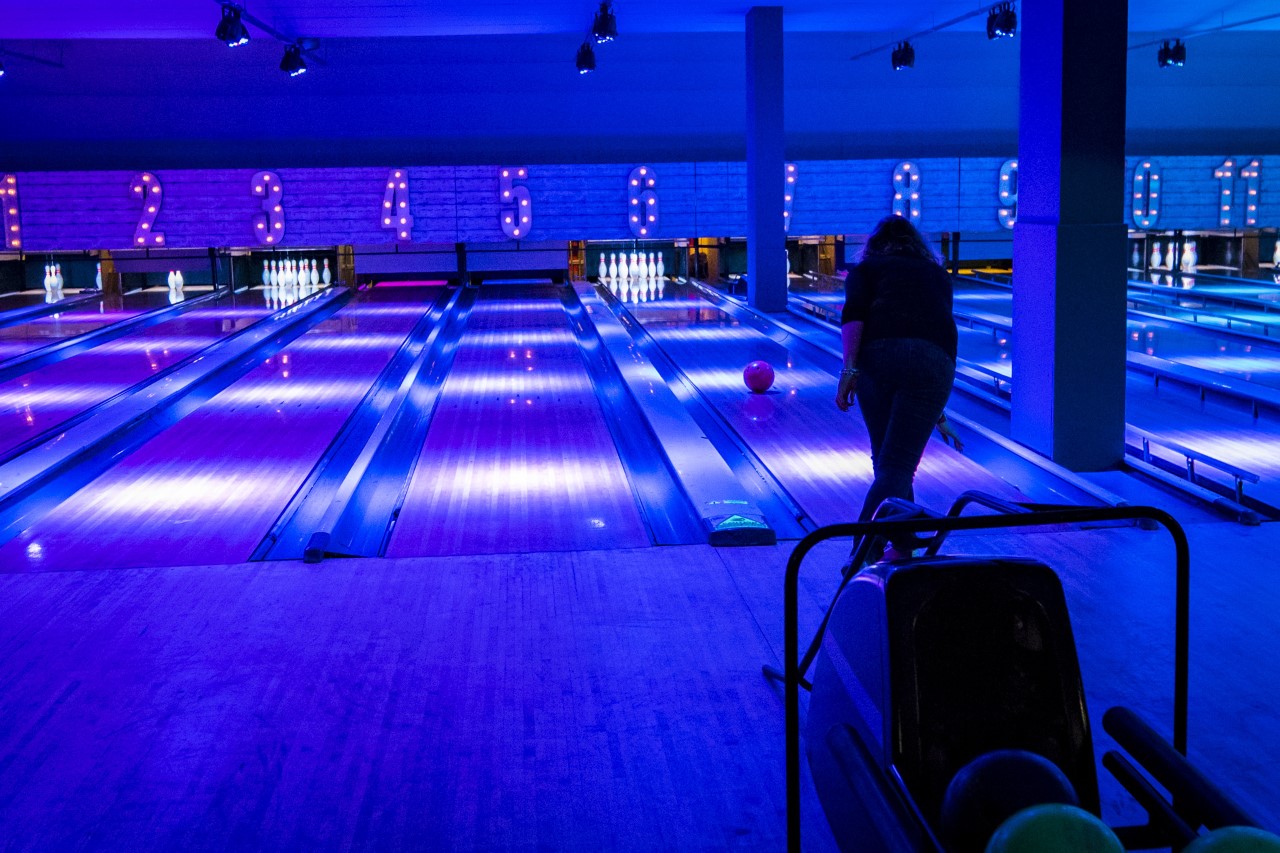 (Visit Nottinghamshire, 2020)
Don't forget that there are also many fantastic events taking place this autumn in Nottingham and Nottinghamshire. Go to our what's on pages to browse through them all and never be stuck inside with nothing to do again (afterall that's all we've been doing the past 18 months).
---
Written by Laura Lee, Marketing Intern at Visit Nottinghamshire
Related
1 Comments