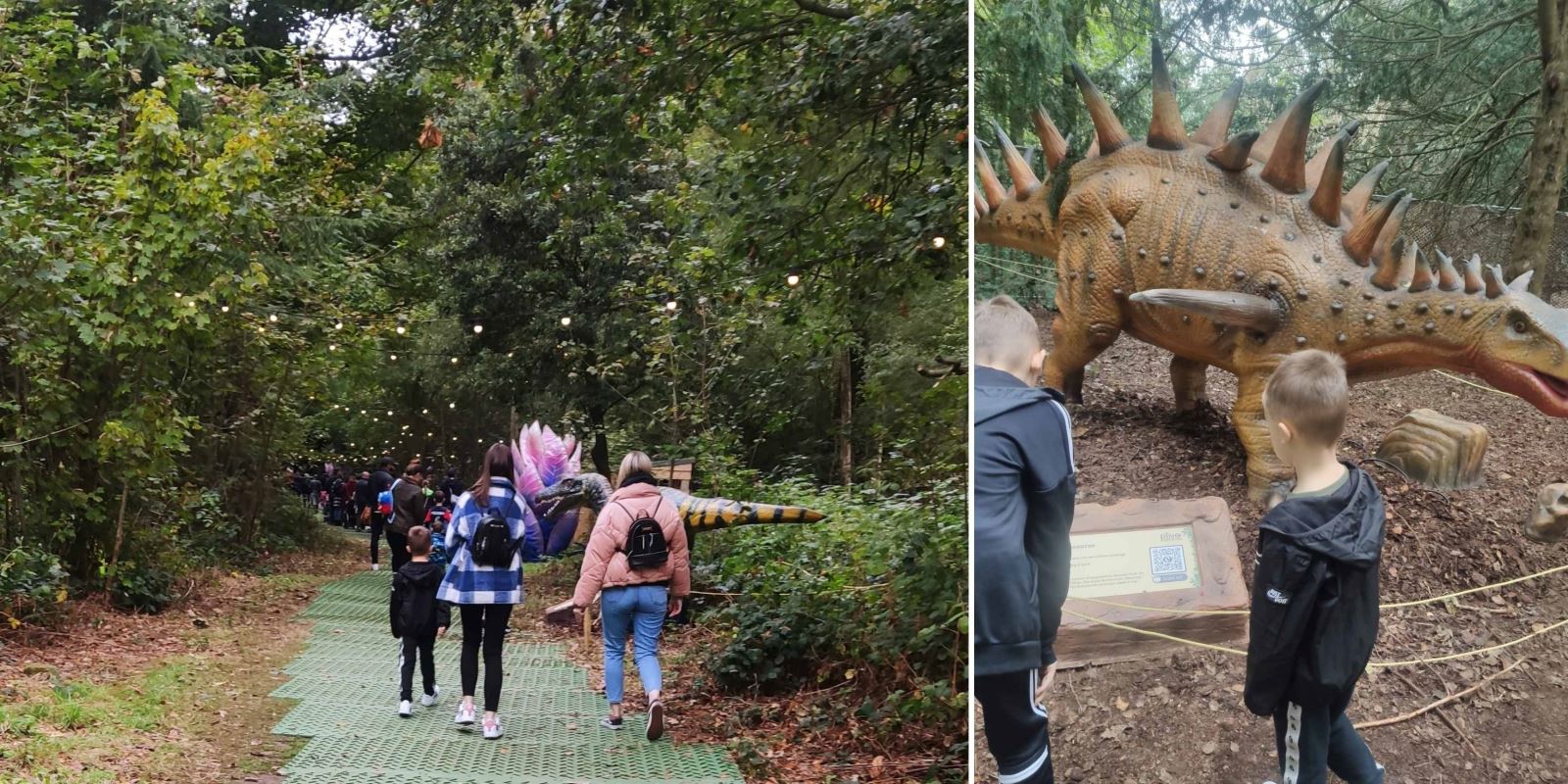 On a sunny Saturday October afternoon, we decided to venture into North Nottinghamshire to experience the popular Dino Kingdom event that every one of our friends had been roaring about, I mean raving about. Held at the picturesque Thoresby Park, Dino Kingdom stomped into North Notts and took over a portion of the 1000-acre English countryside.
It was a beautiful sunny day and a lovely drive through the rolling countryside in North Nottinghamshire, already starting the day off on a positive! Our group, which consisted of two dinosaur-loving boys and three engaged and passionate adults, arrived just in time for our pre-booked slot at 11am. It was really easy to book a slot - our tickets were sent to us ahead of the event electronically, and you could easily choose your date and time (3-hour slot included parking).
The distance between the car park and the entrance was a fair walk but because it was along park paths, it was a pleasant and relaxing experience for the whole family. It was also definitely not a problem for our kids since they love walking in nature - exploring everything they come across.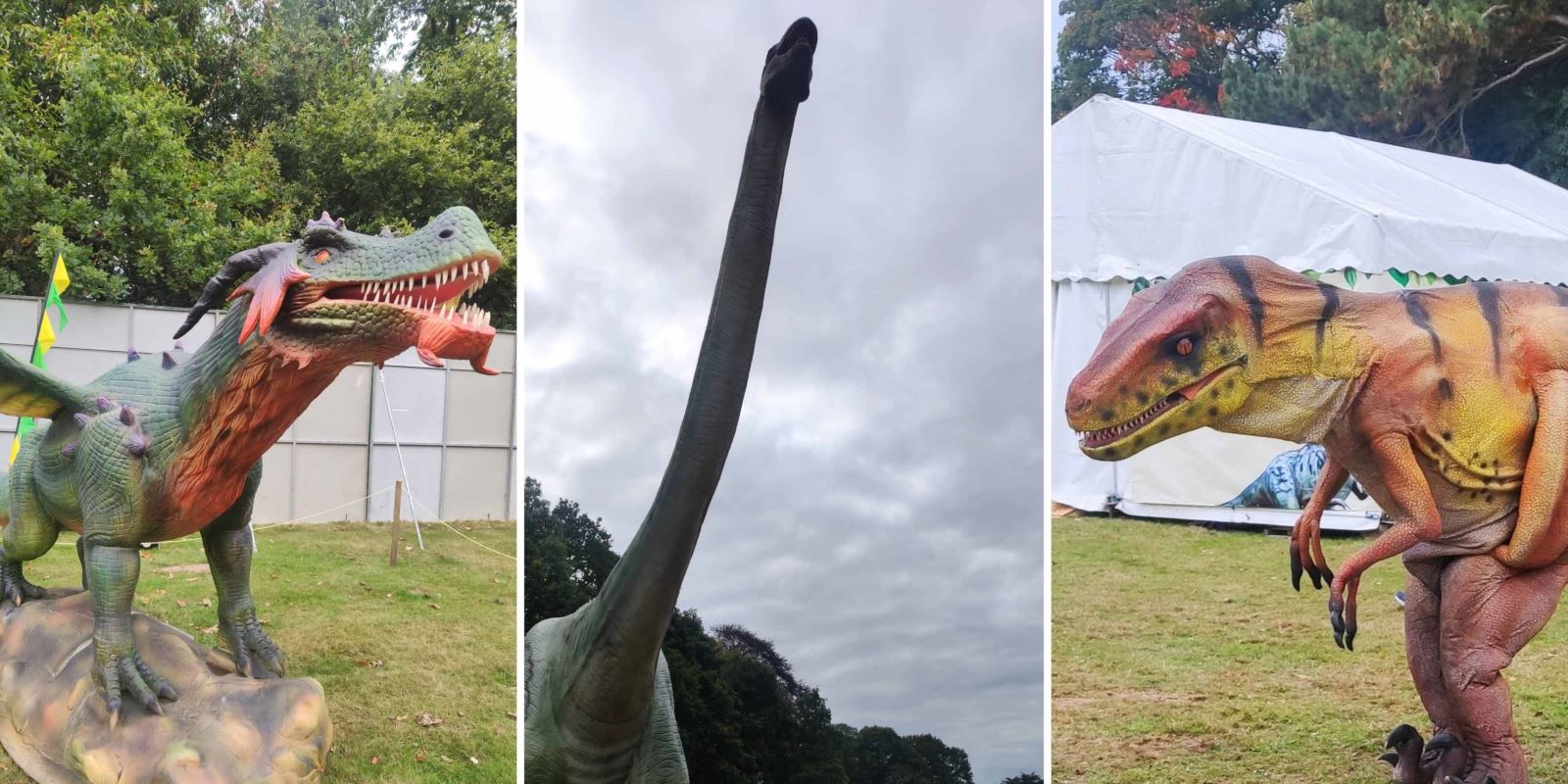 However, if you wanted to relax your tired bones there was an option for you to take the paid Steam Train, which took you part of the way there – a great adventure for the family and a fun way to travel.
We decided to walk to the entrance and the whole family really enjoyed the walk including our 9-year-old and 5-year-old boys who were really looking forward to experiencing what Dino Kingdom had to offer – they both love dinosaurs! Upon entering we were instructed to download the interactive app which identifies each dinosaur as you walk around the trail – we found it really helpful when talking to the boys about different types of dinosaurs. Most of the dinosaurs had a sensor animating them in some way as well, which brought a lot of joy and laughs to our boys. A few dinosaurs early on even made the adults jump, which made the little ones very happy.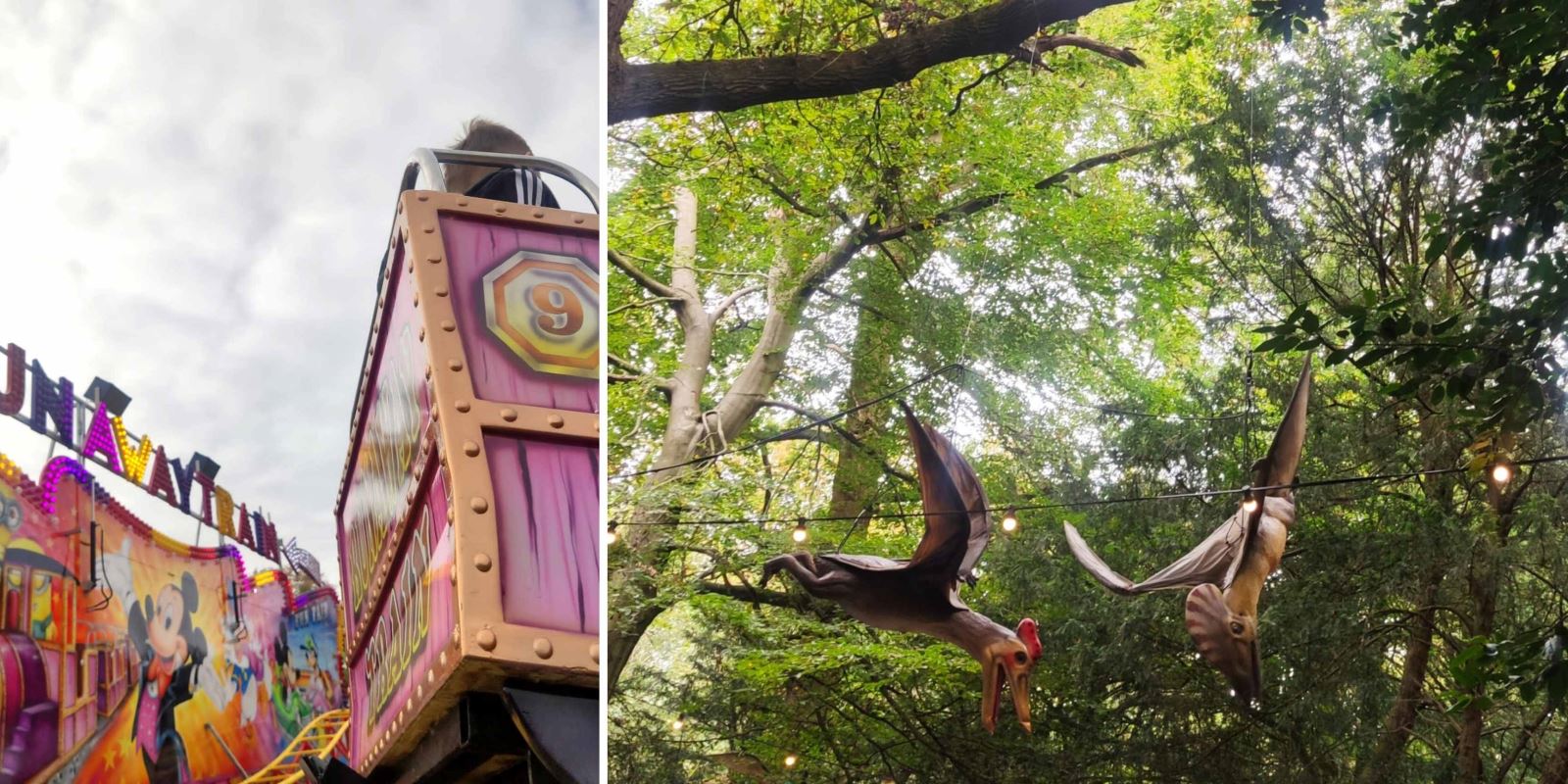 The woodland walk was a must! With Pterodactyl's hanging from the trees as well as noises and sounds as you made your way through the woodland to discover more dinosaurs, giant bees and flowers. There even was a man-made path so if it did rain you wouldn't get muddy. The whole trail was also very pushchair friendly for the little ones.
There was also a fun-fair with rides payable extra from £2.50 - £4.00. Most rides were family friendly, so the whole family could enjoy them - with dodgems, runaway train and cyclone to name a few. And with smaller rides for the tiny tots, there was something for everyone!
Dino Kingdom was not only enjoyable but also educational and we have quickly learned that the boys knew more about dinosaurs than we did! It was a fantastic day out for the whole family to enjoy and we hope that this event returns to Nottinghamshire again in the future. If it does, we'll definitely book tickets again!
---
Blog written by Annette Thornley - Business Development Manager at Visit Nottinghamshire
Related
10 Comments