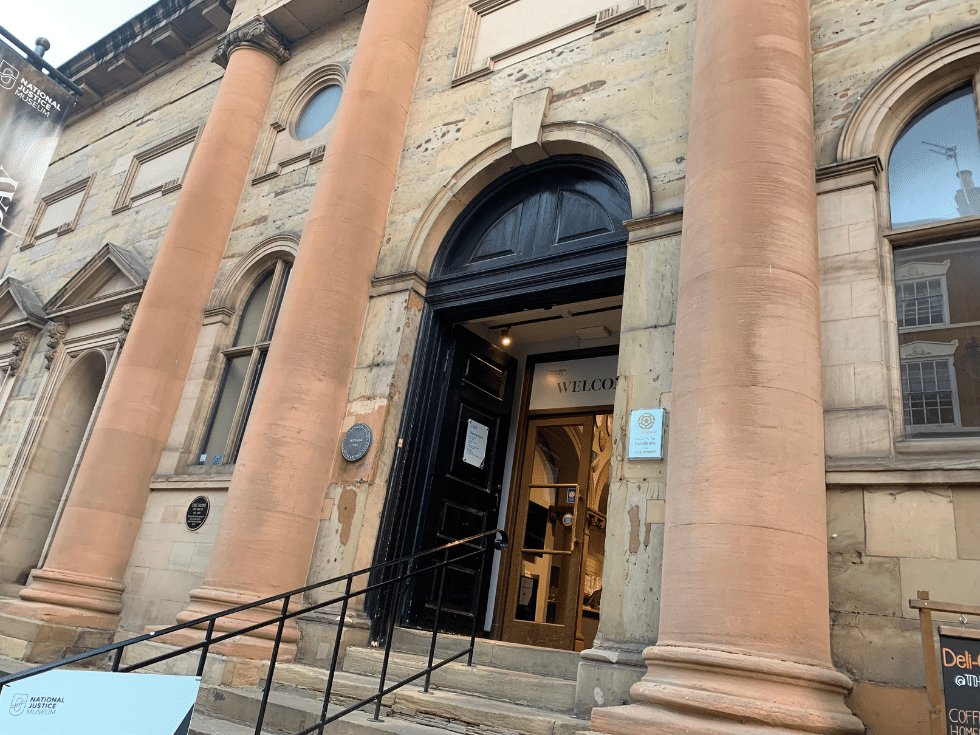 Our team were lucky enough to be invited to experience the latest Crime Club event at the National Justice Museum for a night of entertaining and informative crime talk! First premiered in 2019, these sessions keep coming back to this historic venue by popular demand – and we found out why.
With a free welcome drink upon arrival, the evening starts in their impressive foyer. The drink selections include alcoholic options, soft drinks, coffee, teas and water – a fantastic range on offer, considering the low ticket price of just £12. You can mingle with the other attendees and have a look around the space, where you will see a set stone with a quote from Lord Byron, various shields and even a truncheon display!
Once all the guests have arrived, you will be ushered into the main gallery by Stephen, the venue's head interpreter, who was dressed in an old prisoner uniform for our session. Complete with restraints, this costume was both true to reality and yet theatrical in our modern age. During the course of the evening, we were to learn all about this specific costume, its history and its significance.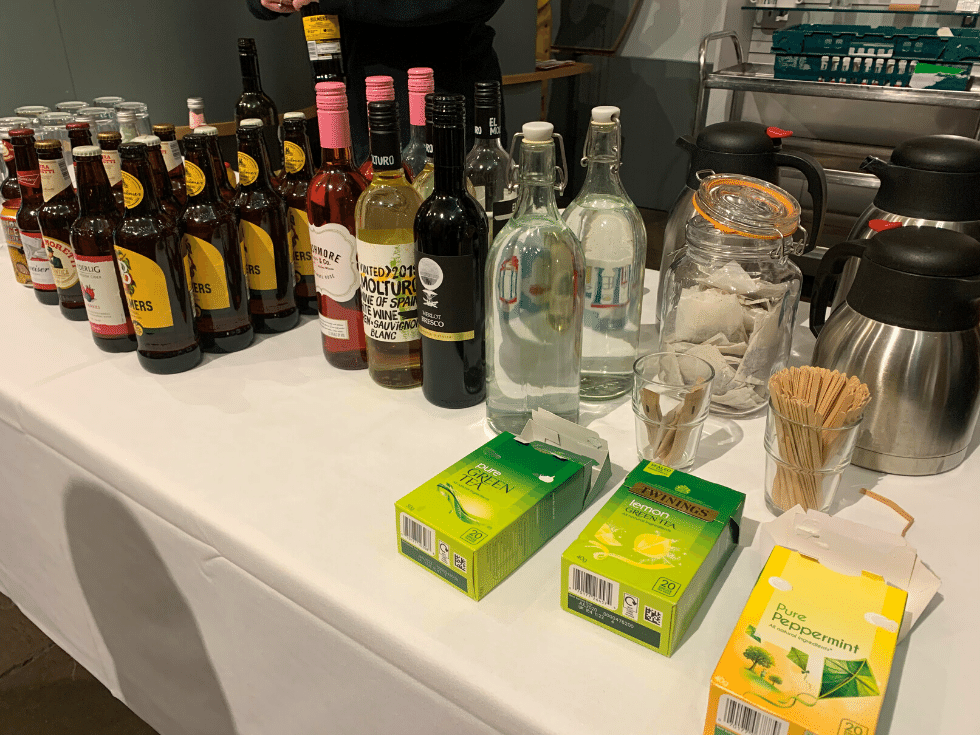 Taking your seat in the gallery, the evening can begin, and the subject is introduced. The theme of our evening was Going Down Under, meaning we learnt about the history of punishment or imprisonment by way of transport – first to the Americas, and then to Australia in an effort to make settlements on the new continent.
We followed the journey of a prisoner from imprisonment to transport and landing, against a backdrop of how Sydney was founded, and how English admiral Arthur Phillip oversaw the first British settlers in Australia, on the back of prison labour.
Enlightened to think of the mechanics of settling a new civilisation and the problems they faced, the talk is always brought back to the concrete statistics and facts we have records of. How many nails did they bring on the ships? How many children? How many petticoats? We learnt it all, with a big dash of showmanship and comedy in there, too! The evening is far from a boring lecture, and instead you will be entertained while learning about an interesting topic.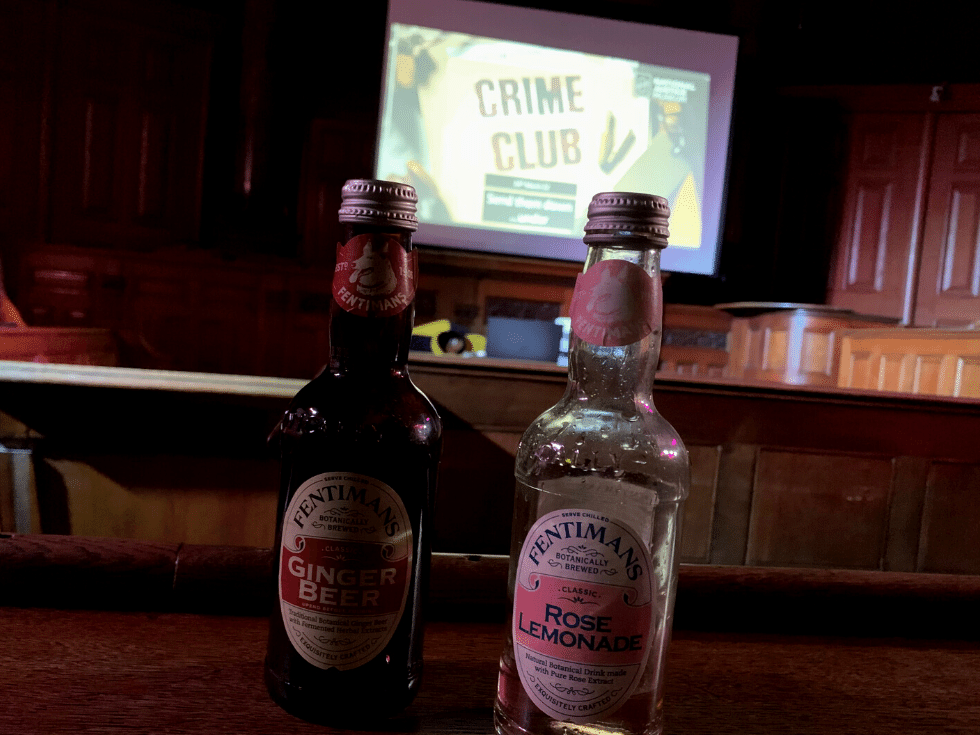 You can also expect to follow specific case studies of real people.In our case, we learnt about the case of Valentine Marshall. A 17-year-old Nottingham local, Valentine was sent to Tasmania after being found guilty of participating in the Nottingham Reform Bill riots of 1831. After carving his name into the exercise yard of the National Justice Museum (which you can still see today), he was one of the first prisoners from Nottinghamshire to land in Tazmania.
By sticking to facts and true cases, the event is somehow still packed with heart. One moment you will be laughing at the amount of petticoats they saw fit to take on a settling operation, and the next you will be putting yourself in the shoes of real people who lived through times of great strife and even injustice. The end result is a thoroughly entertaining and informative night out, and perfect for anyone who loves history, true crime, or is up for something a little different!
The next Crime Club will be on Tuesday 24th May 2022 with the topic Watchmen to Bow Street – an investigation into what the police were like, before the police even existed! Tickets are only £12 (or £10 with a valid discount), and because the event finishes at about 8pm, you can make a night of it and go into Nottingham afterwards. Why not grab a late bite to eat or to get a couple of drinks and discuss everything you have just learnt!
---
This blog was written by Katherine Taylor, Marketing Executive at Visit Nottinghamshrie.
Related
4 Comments