Metronome has become a staple of the Nottinghamshire music scene in just a few short years. With one finger firmly on the pulse of the City and one ear listening out for the next original artist or performer, Metronome promises discovery and a lasting impression for all to enjoy with its ambitious and contemporary cross-media programme.
Our team were lucky enough to explore this modern Nottingham City Centre venue last week to see Snapped Ankles, a standing gig supported by Bone Cult.
Read on to find out how it went!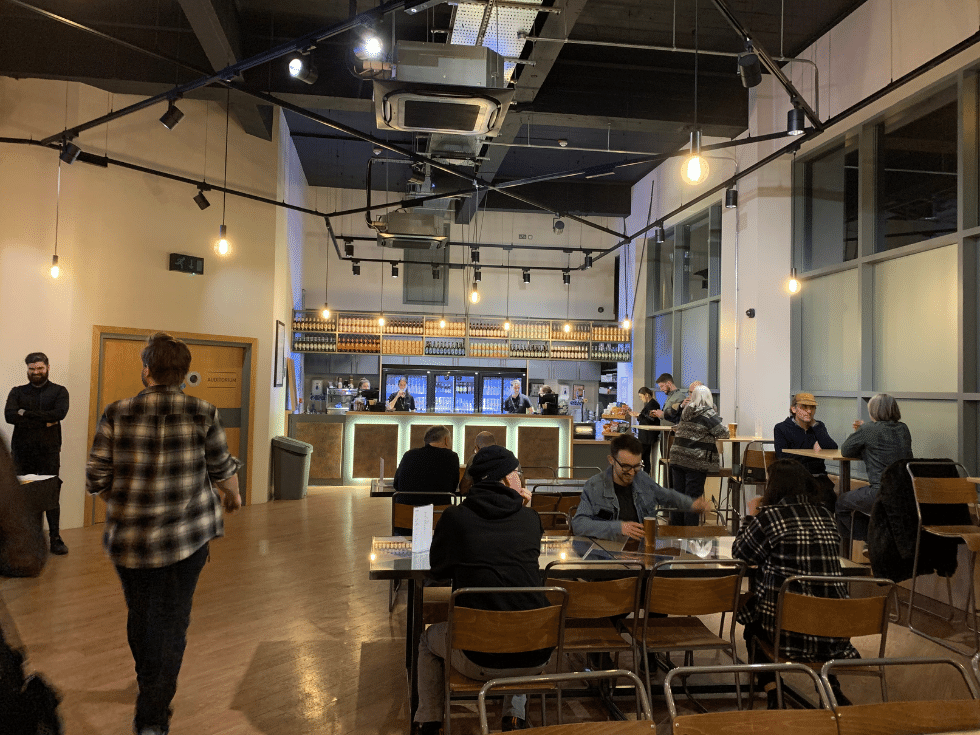 The venue
The modern venue sits in the heart of Nottingham City Centre, making it easy to get to, which is essential when travelling to an evening show. It doubles as a teaching and training centre during the day, with Confetti Institute of Creative Technologies and NTU students often working at live events in the evening. This makes Metronome a staple of the creative community and education scene in the City, as well as a top venue for touring and independent productions.
The staff were very friendly and efficient and before we knew it, we had gone through security, Box Office, ordered a delicious drink at the bar and were seated, waiting for the gig to start. This seating area comes just before the main auditorium with plenty of seating and a great drinks menu at reasonable prices. A great way to make sure you get a good place at the gig, as you can go early and wait in comfort. The venue has also partnered with OnTapp which is ideal for skipping the bar queues when ordering your drinks at a busy or sold-out gig.
It is somewhat accessible, with a caveat of certain wheelchair seating located from a separate viewing area to the main room. The facilities were all spotless and kept exceptionally clean, and the signage around the venue is easy to follow for anyone visiting for the first time. For specific requirements, we reccomend getting in touch with the venue ahead of time.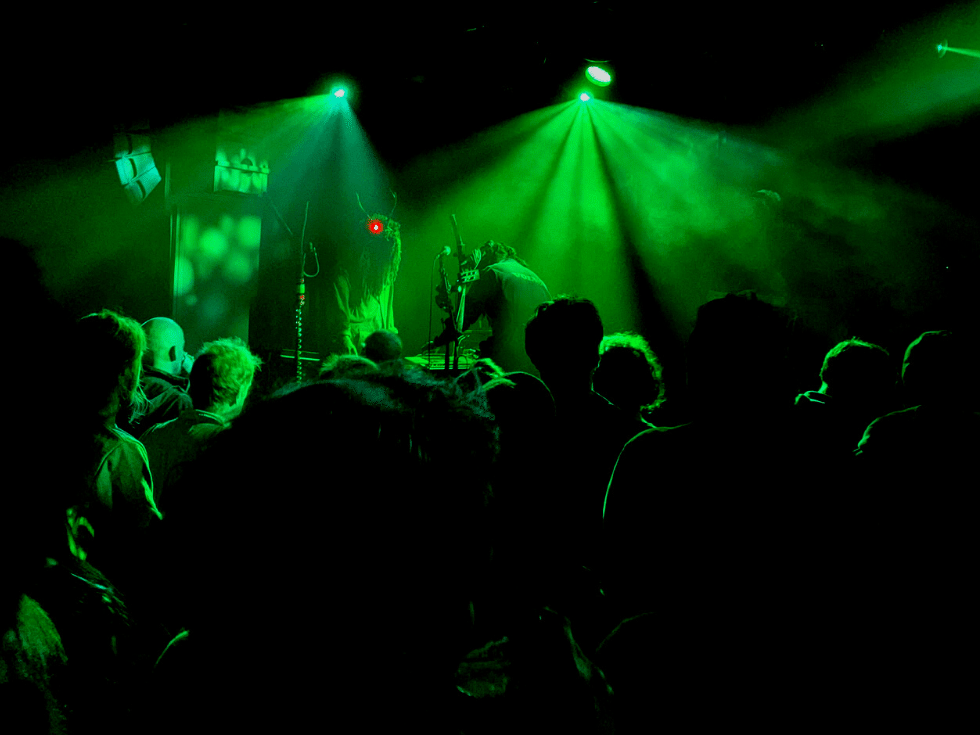 The gig
The auditorium is comparable to one of the intimate and smaller rooms you may have seen before at an O2 Academy or Nottingham's own Bodega. You can get so close to the artist, you will feel like you are part of the gig – which suited Snapped Ankles, who loved audience participation. It wasn't long before some of the band members were in the audience with us, singing or playing their instrument among throngs of fans.
Their auditorium is also the perfect setting for their state-of-the-art sound and light system, which floods the room for a total immersive experience.
This combination of set-up and intimacy creates an electric atmosphere, sure to amplify any event. And the crowd at Snapped Ankles were no exception! We were soon caught up in the energy of the gig, dancing and bopping along.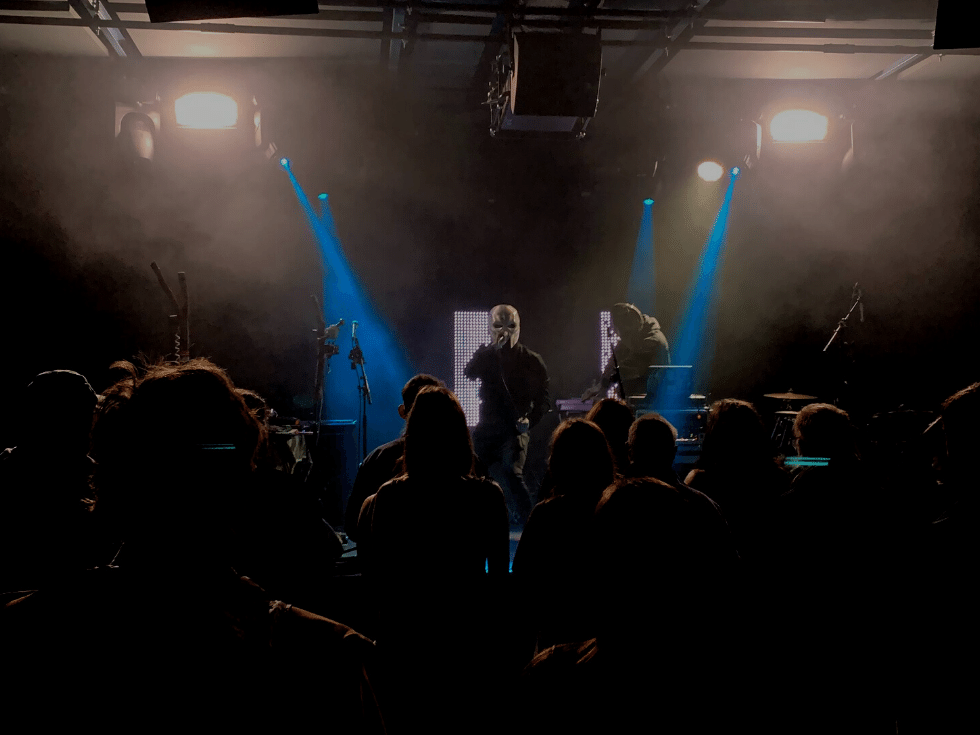 Final thoughts
This unique venue is a must-see for any music or arts lover. Nowhere else could you see such a diverse range of local and international talent, covering comedy, gaming, indie music and more. If you're looking for a unique date night or new things to do in Nottingham, visit their website to see full event listings and I'm sure you'll find something you'll want to join.
Another benefit of a night out in Metronome is that is can be a cheaper night out compared to some bigger shows that tour around the City. This is perfect if you want to do something fun on a budget, or for students exploring the City.
Overall, we can't reccomend this venue enough, and can't wait to see what talent it brings to the region in the years to come!
---
This blog was written by Katherine Taylor, Marketing Executive at Visit Nottinghamshire.
Related
2 Comments