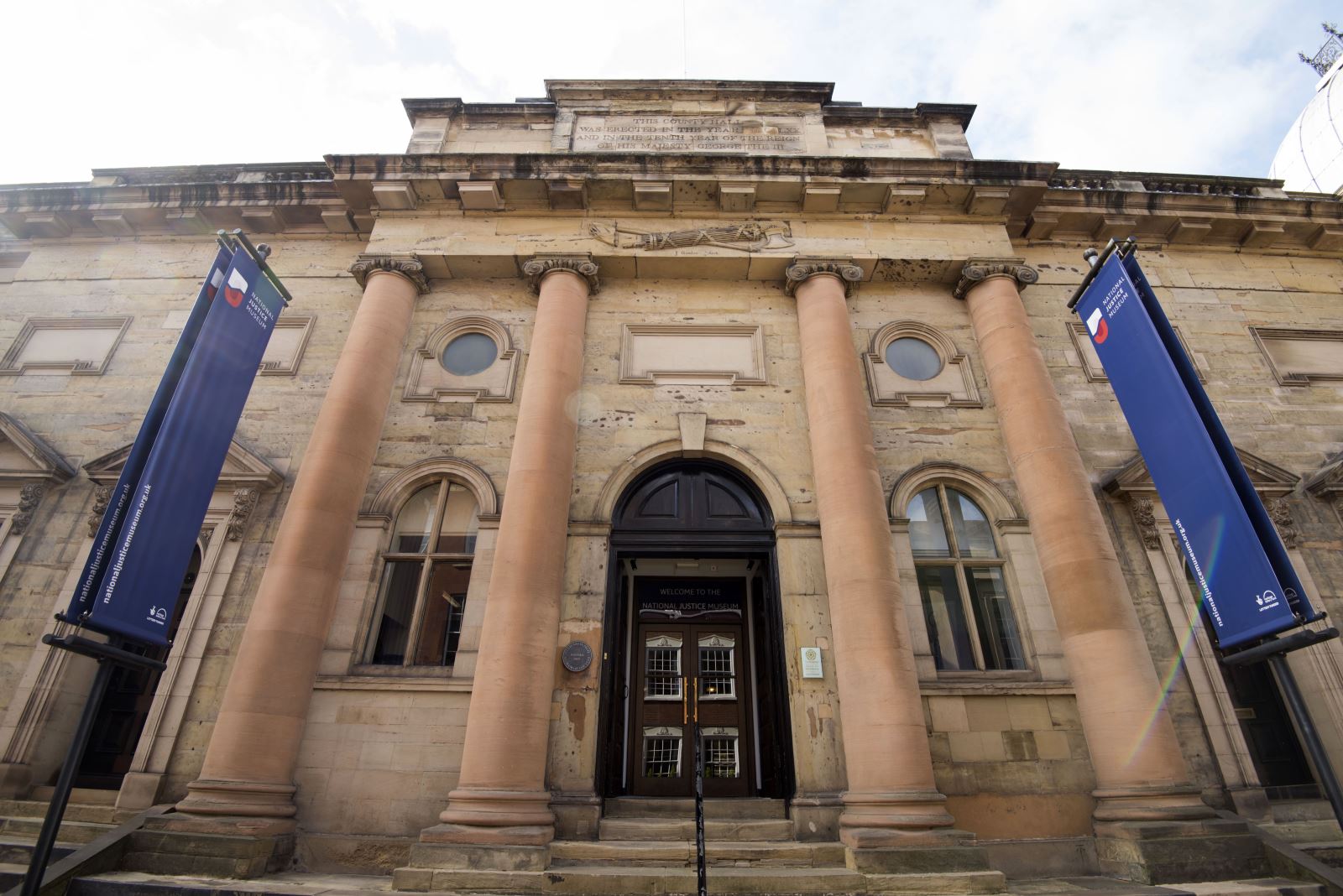 Having not been to the National Justice Museum in Nottingham since I was at primary school, I was excited to visit the museum again, especially as I was taking my cousin who until last year, had lived in America for the past 20 years.
We arrived just in time to take part in a live trial re-enactment, so the lovely chap on reception showed us into one of the museum's courtrooms where we were greeted by a very friendly man, dressed as a barrister. The courtroom itself was incredible – so vast and grand.
We took our seats and listened to the barrister tell us all about the courtroom's history, sharing lots of interesting facts about the space too. It was then time for the live trial re-enactment and to our surprise, some of the museum-goers sat in the courtroom were to take part – my cousin wasn't too impressed at this point and gave me a nervous side-glance (sorry, Fergus!). Both of us were given a short script to read from and were called up to the stand as part of the trial. It was all good fun through and a totally unique and exciting way to bring a museum to life and get people involved.
Following our live trial experience, we were advised to go and explore the lower floors of the museum. The first exhibition we came to was all about historic punishment methods, some of which were particularly gruesome! It was almost hard to believe that these punishments were ever used and for crimes that certainly didn't elicit such horrific penalties.
Around the corner from this exhibition, we were greeted by Elizabeth Fry (or at least someone dressed as the famous 19th century prison reformist!), who told us a little about herself. Elizabeth wasn't the only character that my cousin and I came across whilst wandering round the museum's four floors of exhibitions and artefacts.
We walked outside at one point to take a look at the gallows and bumped into the historical character of Valentine Marshall, one of the gaol's most famous convicts. His story was amazing, but I won't go into more detail as so not to spoil it for future visitors to the museum!
The live characters that roam throughout the National Justice Museum totally bring it to life. Hearing their stories and seeing them in authentic costumes really enhances the already brilliant experience you get there.
What makes the museum even more fascinating is that it used to be a Shire Hall and County Gaol, and there has been a court on the site since at least 1375 and a prison since at least 1449. The building's history makes it all the more eerie and real when exploring the prison cells within the museum and reading about some the prisoners who were held there.
Visit the National Justice Museum and I guarantee you'll learn heaps of new things about crime and punishment through the ages. You'll have a ton of fun in the process too!
This blog was written by Alexandra Broughton, Marketing Manager at Visit Nottinghamshire.
Related
2 Comments