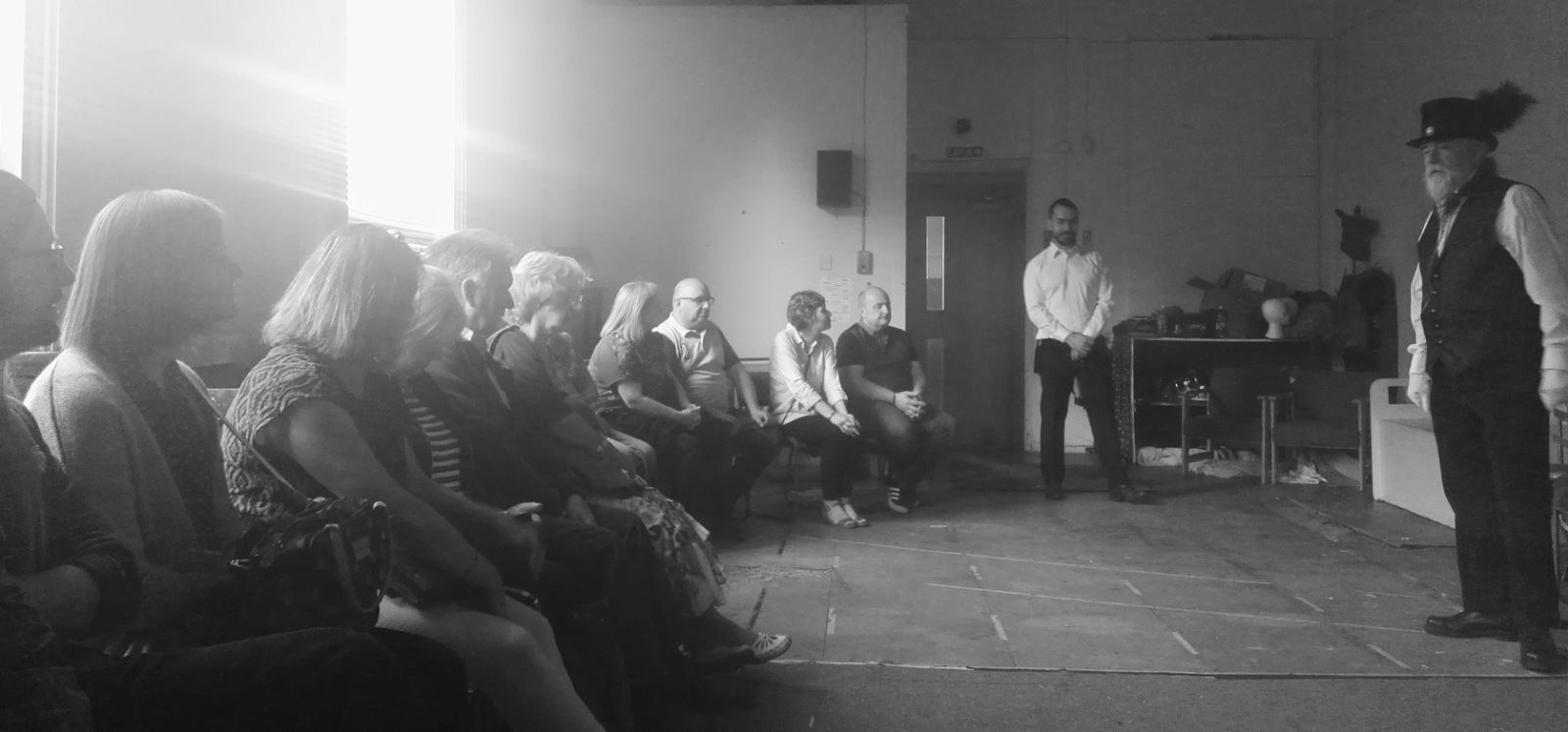 With its grand pillars, retro signage and dramatic red exterior, the 200-year-old building of the Nottingham Arts Theatre has always been an intriguing feature of Hockley's George Street. A theatre for the past seventy years or so, NAT has seen a multitude of performances take place on its stage, and today the varied programme ranges from touring productions to pantomimes and opera. But what happens when the show is over, the lights go down and the audience and actors go home?
Earlier this month we went along to Ghost Lights, a unique backstage tour of NAT revealing the strange history and peculiar goings-on that have occurred at the theatre over previous years. Taking place every month on a Monday, this particular date follows a the tradition of theatres being kept 'dark' on Mondays – which is partly due to the cast taking a night off, and also to the grisly fact that executions were often held on Mondays and drew a much bigger crowd than the theatre.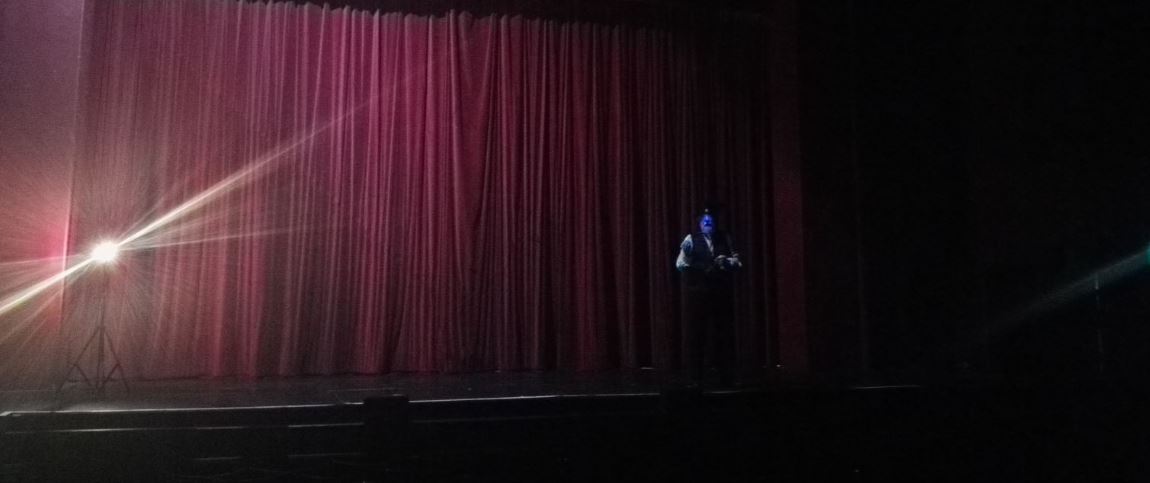 The tour was led by Tony Ghostwalker, a lead member of the Nottingham Ghost Walk, whose regular walking tour takes place every Saturday night and is well worth the ticket price of £6. As we waited in the darkened theatre for him to enter there was a hushed air of excitement until, dressed in top hat and tails, white gloves and beard, Tony walked onto the stage and began the evening.
A penchant for a good tale is vital in any ghost story, but so is a good dash of history also. Throughout the night Tony revealed more about the building we were stood in, which during the Victorian era had been both a church and a 'School for Ragged Children'– each having bequeathed their own spooky spectres in the building.
Backstage on the other hand was a whole different world. We were taken through a dark auditorium, with only one light shining on stage, to a labyrinth of corridors with both dressing roms and practice spaces. From outside you wouldn't think that Nottingham Arts Theatre's building could fit so many rooms and corridors within its walls. It's just when you enter and start exploring you realise its true size and capacity.
In the dressing rooms we were told various stories about the resident ghosts that make their appearance frequently throughout the building. Cold spots were reported by several employees and shadow people can be spotted in the corner of your eye as well. There are rooms and corridors where some staff members don't dare to venture alone after their previous paranormal experiences. Lights are also known to switch on and off by themselves much to staff's annoyance – they can blame it on electricity once or twice, but when it happens again and again it becomes terrifying.
Some ghosts are known to travel across all English theatres and examples of poltergeists from London Palladium were spotted lurking around Nottingham Arts Theatre as well. Who knew ghosts can travel across venues in different cities!
To conclude the tour, we were taken behind the red curtain where we were told more fascinating stories including the origin of Pepper's Ghost, a stage trick used both in theatre and the film industry. We were also lucky enough to experience the feeling of curtain opening as if the show was about to start and we were part of the cast. There was something unnerving about curtain opening to a dark and empty theatre. When we closed our eyes, we could imagine a crowd cheering for us as we bow at the end of a show and the crowd chanting 'encore'.
The Ghost Lights tour is an amazing experience for both paranormal enthusiasts and history buffs. If you're sensitive to ghostly activity you may even feel, hear or see something in the corner of your eye as you explore the corridors of this incredible building, so be ready.

If you'd like to experience this tour for yourself click here for more details and to book your tickets. If you already attended the tour tell us what you thorught in the comment section below or share your ghostly photos with us on Twitter or Instagram using #lovenotts - we'd love to see them!
Blog written by Sophie Gargett and Kinga Kapias from Visit Nottinghamshire's marketing team.
Related
1 Comments