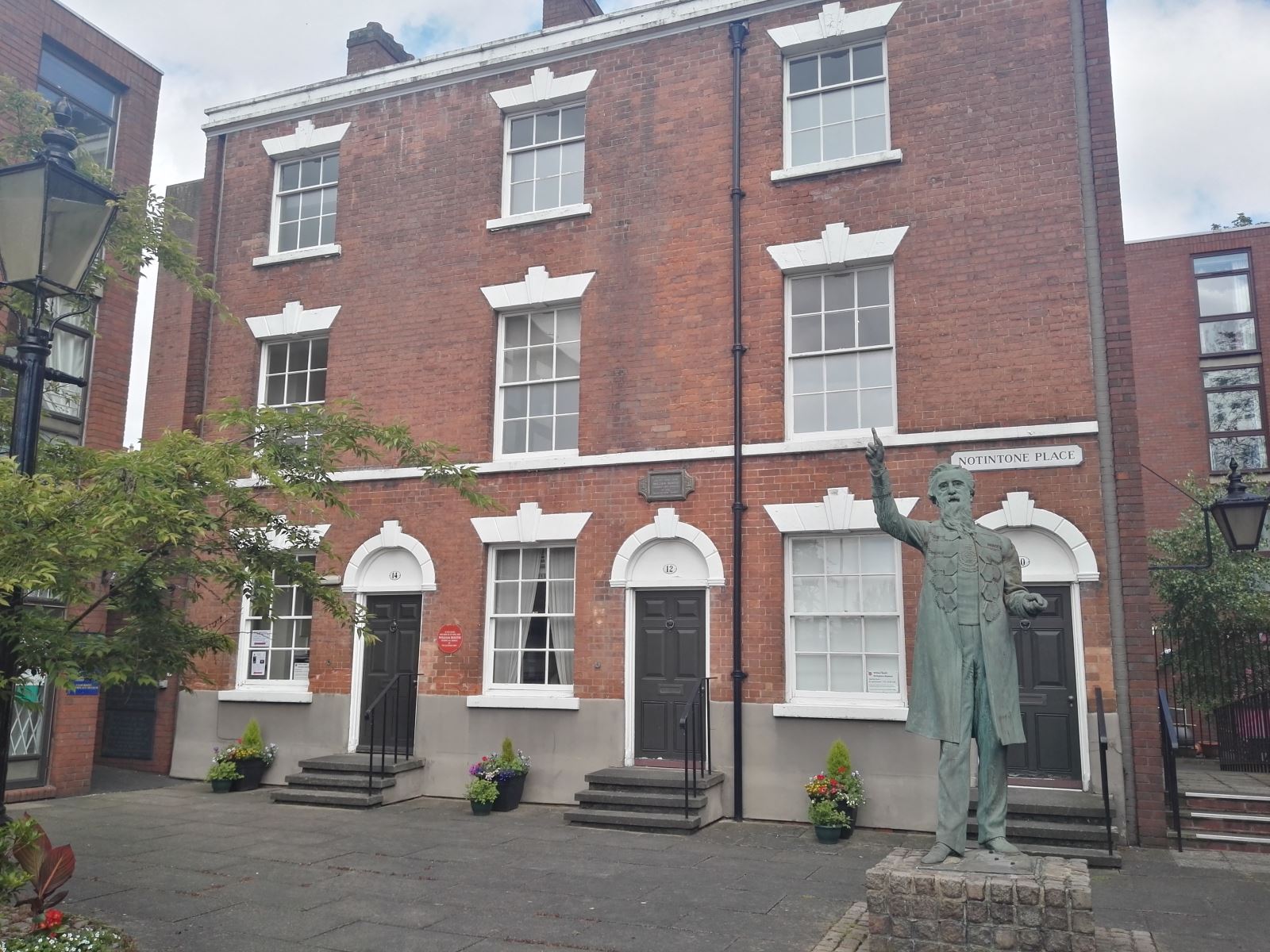 It's fair to say that Nottingham city centre's compact nature can sometimes mean we're all guilty of staying within a short radius of Old Market Square, but for the more adventurous, there's plenty of interesting places to visit but a stone's throw away.
One of these is the William Booth Birthplace Museum, which details the life of Nottingham's very own founder of The Salvation Army. It's found almost next door to Green's Windmill in Sneinton, around a 20-minute walk from Old Market Square.
Sneinton's history, which dates back to the Domesday Book, is linked to that of Nottingham, which was settled by the Anglo-Saxon chieftain "Snot". He named the settlement "Snottingham" (the homestead of Snot's people, where inga = the people of; ham = homestead), and the area east of the city, also settled by Saxons, was called "Snottington" which then became Sneinton at a later date.
The museum itself is tucked away in a courtyard just off the main road - it is signposted but just keep a keen eye out! It sits among several Salvation Army buildings, with the centrepiece of the courtyard being a statue of Booth himself.
The Georgian period building is where Booth was born in 1829 and spent his early years before moving to London at the age of 20. Little William attended a school that used to stand in the middle of Nottingham's working class districts – Hockley and the Lace Market - where The Lace Market Theatre now stands.
Booth began preaching in his early teens, firstly on the streets of Nottingham and then in London, he grew to like meeting people out on the streets outside of church, which inspired his love for open-air 'evangelising'.
William was inspired to continue his preaching by people he met in his life. He also took a lot of inspiration from American preachers who used to visit Nottingham's churches and spread the word of God there. One of the famous places where those preachers used to visit was a chapel on Broad Street, where Broadway Cinema now stands. This chapel used to be one of the city centre's biggest, and had been a destination for worshippers both in Nottingham and elsewhere. William's religious beliefs were inspired by the works of evangelical revival preachers, in particular James Caughey's preaching in Nottingham in 1846 and Charles Finney's book Lectures on Revival of Religion.
It wasn't for almost another 20 years until Booth established The Salvation Army with his wife, Catherine. The main motivation for setting up The Salvation Army was to convert people in financial need, such as gamblers and alcoholics, to Christianity.
It was easy to distinguish members of The Salvation Army in the crowd because of their uniforms. The military model also meant that the members were given ranks from general - occupied by William Booth himself - to lieutenant, captain, lieutenant colonel, colonel and commissioner. It was and still is a well-oiled structure.
The mission of The Salvation Army is to bring help to the poor, destitute and hungry by meeting both their spiritual and physical needs, and it started from William and Catherine's urge to help people in need. Nowadays, in 128 countries, The Salvation Army is running shelters for the homeless, charity shops, providing humanitarian aid to developing countries and much more. It is there for people in need and for those who feel left behind and abandoned.
What can you expect when you arrive at the William Booth Birthplace Museum?
Julie Obermeyer, who is the Museum's Officer and Curator, very kindly gave us a tour around the house and showed us some of the extraordinary artefacts gathered over William and Catherine's lifetimes, which are now part of the museum's collection. As part of the refurbishment that took place in 2011, a number of rooms in the house have been recreated into the living quarters of a lower-middle class family; the parlour, kitchen, nursery and the bedroom where William Booth is believed to have been born. These rooms have all been thoughtfully furnished to look as they would have originally during Booth's family time.
Visitors can see artefacts such as the white silk and cotton waistcoat worn by William Booth on his wedding day in 1855, as well as the robes Booth wore to receive his honorary Doctorate from Oxford University, and The Salvation Army General's coat and hat, which he wore later in life. Also on show are Catherine Booth's extracts from her own writing, and notably the original certificates awarded to William Booth, granting him freedom of the city of Nottingham and London.
The museum regularly runs events throughout the year that families and visitors can enjoy, including indoor cinema screenings, heritage open days and the city's annual Light Night, where you can explore the museum as you've never seen it before – in candlelight! Keep an eye on the Visit Nottinghamshire What's On calendar for upcoming events and dates.
The William Booth Birthplace Museum is open by appointment Tuesday-Thursday, 10am-4pm. Please telephone or email for appointments on 0115 979 3464 or wbbm@salvationarmy.org.uk.
~Blog written by Kinga Kapias - Marketing Executive, Chris Hickman - Communications Manager & Lydia Jones - Partnerships Coordinator at Visit Nottingamshire.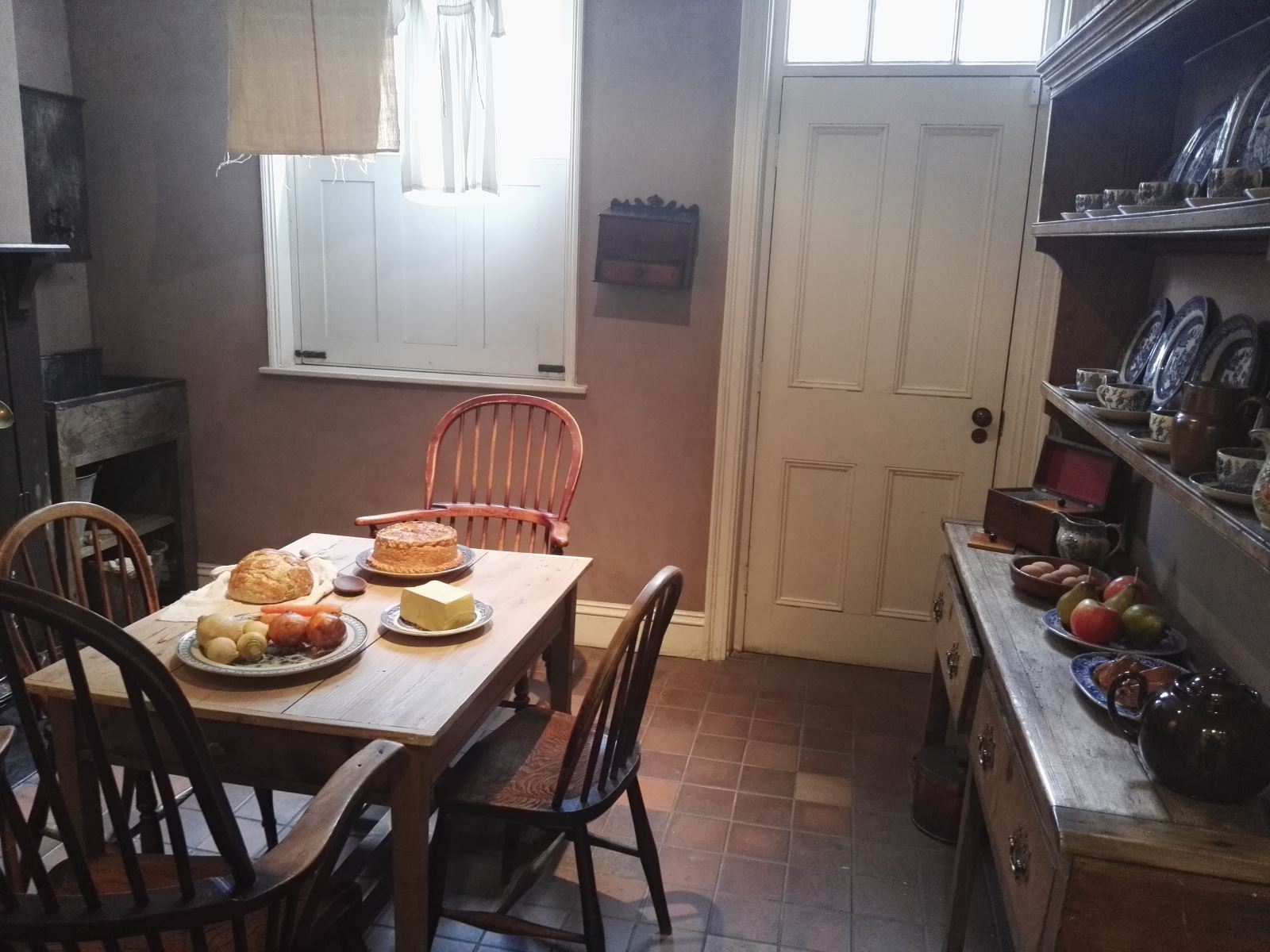 Related
1 Comments