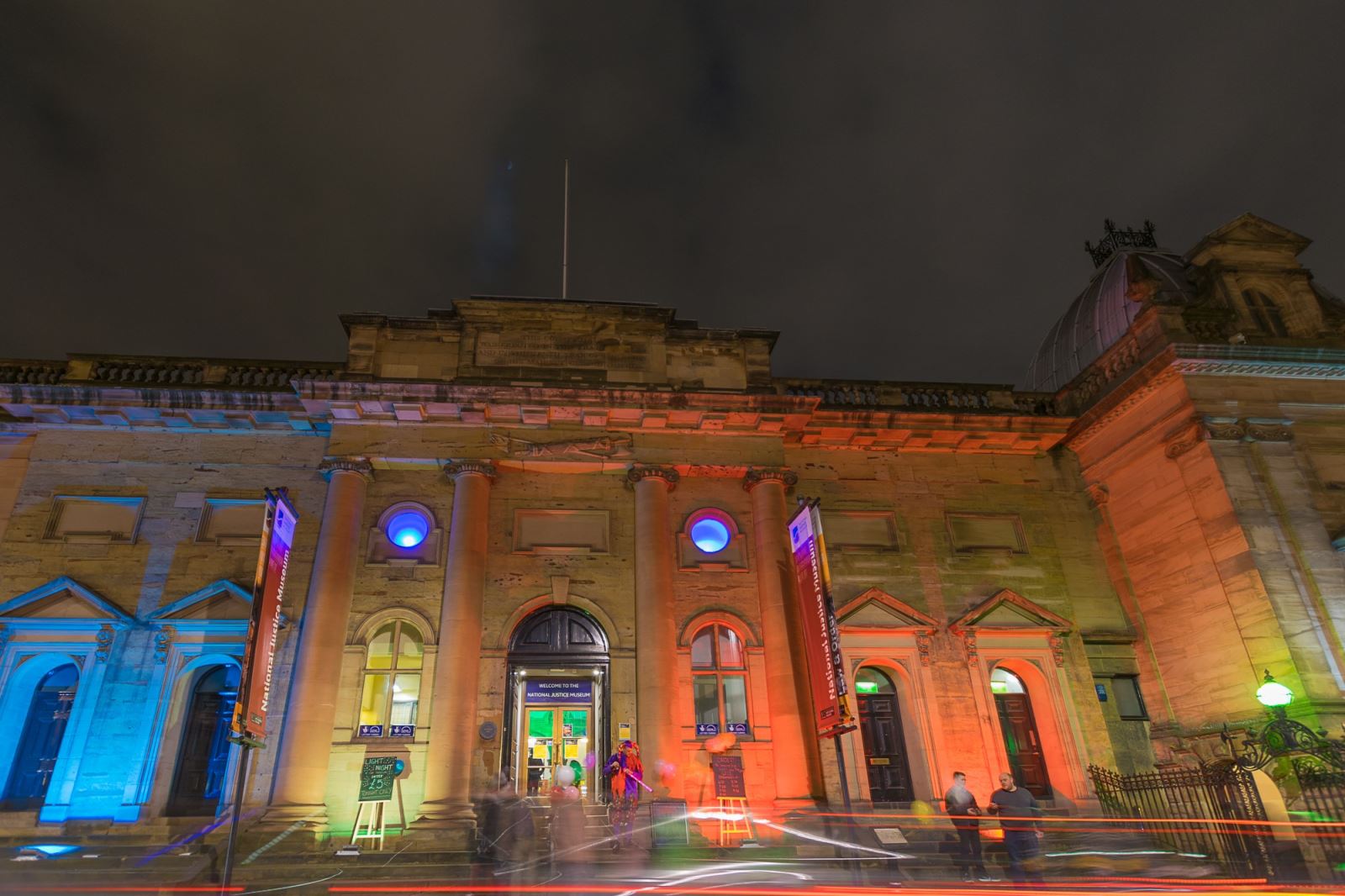 It's no secret that the National Justice Museum has, well, secrets. Just one step into the imposing entrance hall of this majestic building and you can feel seven centuries of history bearing down upon you. How many thousands of convicts have walked through these walls to find out their fate? And don't even get us started on the dungeons and all of the terrible tales they have to tell.
But did you know that Nottingham's multi-award-winning National Justice Museum has a real treasure trove of incredible artefacts hidden away in its archive? We were lucky enough to be invited along on a behind the scenes tour, usually only available to the museum's staff.
So why was Visit Nottinghamshire invited on this awesome behind the scenes tour, you might ask? With so many weird and wonderful items carefully stored in the archives, the museum's brilliant curators, Bex and Bev, are keen to ensure as many of them are displayed in the museum as possible – they're far too interesting to be kept hidden away! We went along to get a sneak peek of some of the artefacts in order to share just a few of the archives' secrets with you, ahead of them being put on display over the coming months and years.
We're first led into the library and paper archive, where hundreds of years' worth of records are stored detailing things such as crimes and sentences. Also amongst the fascinating paper items are pardons from Lords, an incredible collection of Punch magazines, and doodles and Christmas cards made by prisoners, dating back to the early 1900s. In this section of the archive the staff at National Justice Museum continue to scan all paper materials into their database and create digital resources for schools.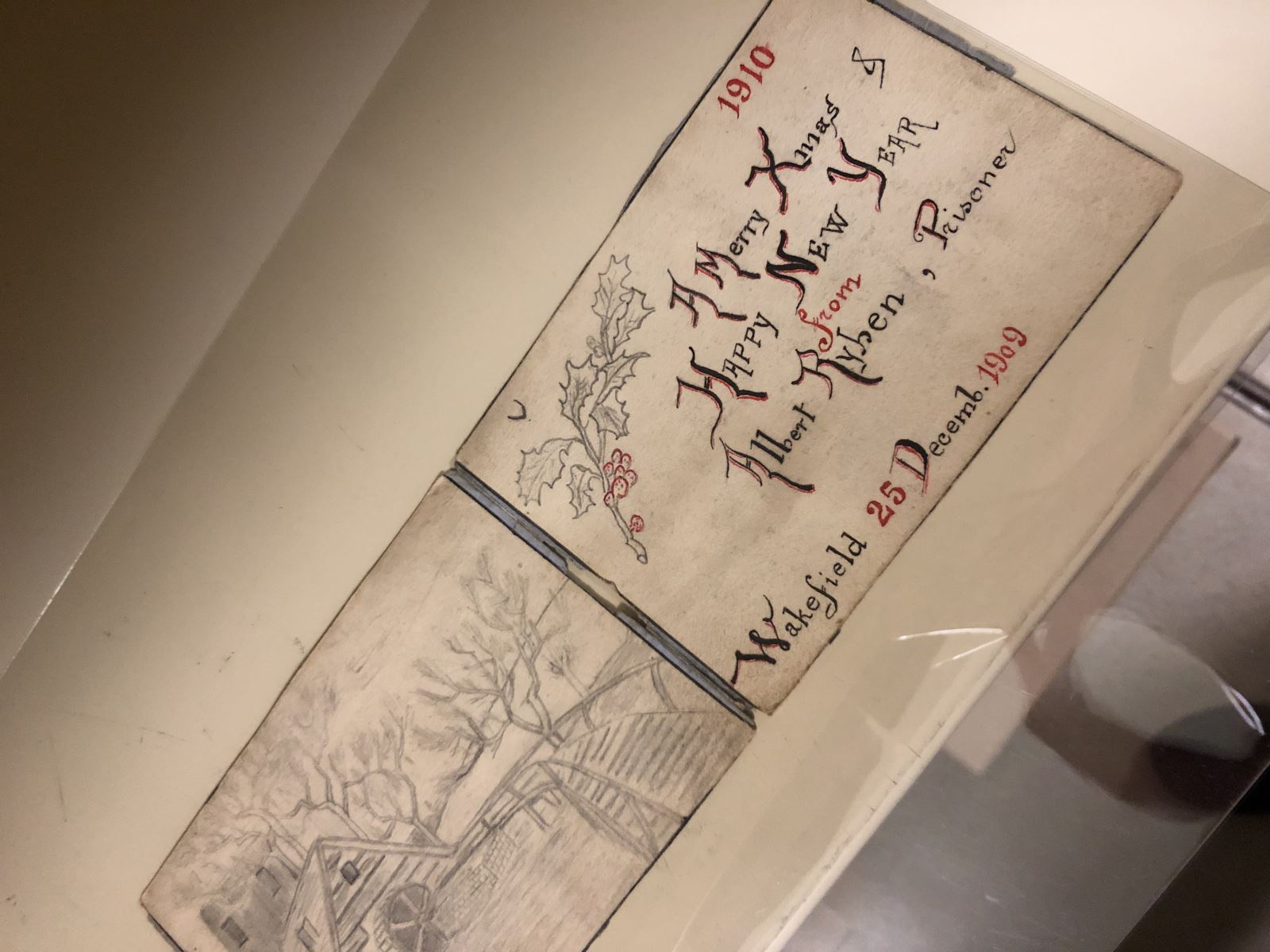 The paper archive is also peppered with interesting objects which haven't yet made it to their permanent home (well, home at least until the object is selected to be displayed in the museum) over in the objects archive! We come across a real mug shot chair, a stiff and uncomfortable-looking item likely to have been used in early to mid-20th century. We wonder how many convicts have been seated in it over the years, in many cases for their first - and final photograph.
Outside the museum is a small courtyard, where an old-fashioned police car is parked up. On the left side of the courtyard there's also an old police phone box, which reminds us of the Tardis in Doctor Who, although instead of being a transportation device to move across time and space, this one was used by the members of the police, or members of the public to contact the police. This - and ones like it - were used in the United Kingdom throughout the 20th century from the early 1920s. Fascinatingly, alongside its function as a phone box, the interior was, in fact, a miniature police station for use by police officers to read and fill in reports, take meal breaks and even temporarily hold detainees until the arrival of transport. Perhaps it's not so dissimilar from the Tardis, after all! In the age of mobile phones, these boxes are now a rare sight, so it was fascinating to see it at the National Justice Museum.
Before entering the object archive, Bex, our expert tour guide, warns us that a couple of the objects we're about to see were used as forms of punishment or were used in criminal activity so may be upsetting to some. This doesn't put us off seeing the objects at all, but it does remind us of how real this all is – everything in these archives was once part of real prison life. It was history right before our eyes, which would eventually be displayed in the museum for all to see.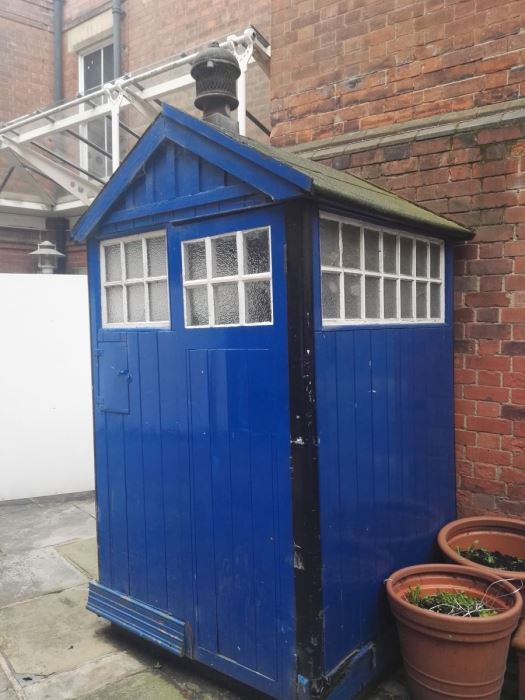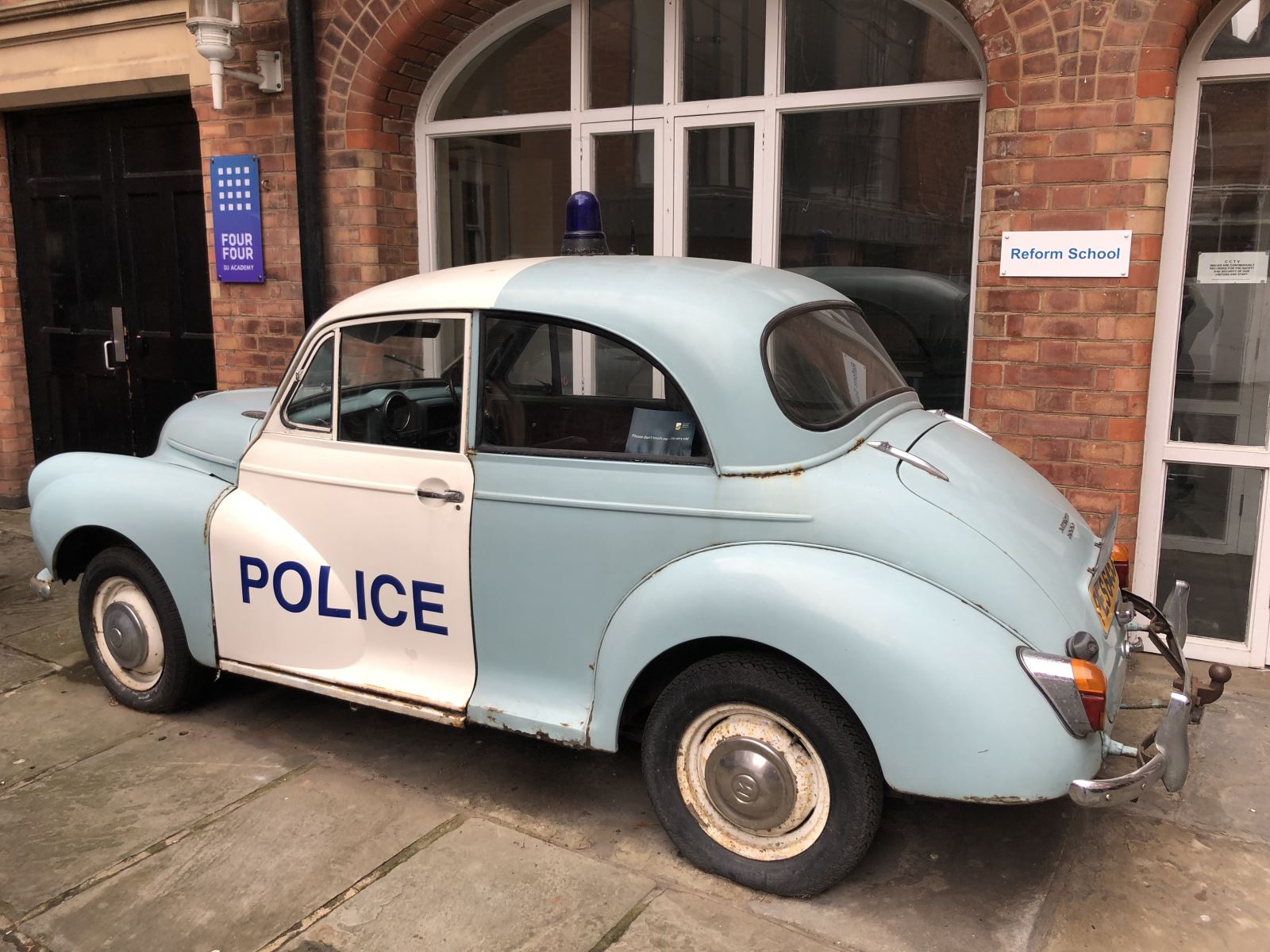 Artefacts tucked away in the archive include objects made by prisoners to pass the time (some of which they certainly weren't permitted to make!), such as a violin made from matchsticks – a true masterpiece made in one of the prison workshops, animals and figures carved from soap, and, rather symbolically, makeshift keys – more than likely to aid an escape attempt! Along with those objects made by the prisons there is also a vast collection of restraints, clocks, objects that were swallowed by the prisoners, medical sets including amputation sets, cobbler and blacksmith tools used mainly in the hard labour punishment, religious items and much, much more.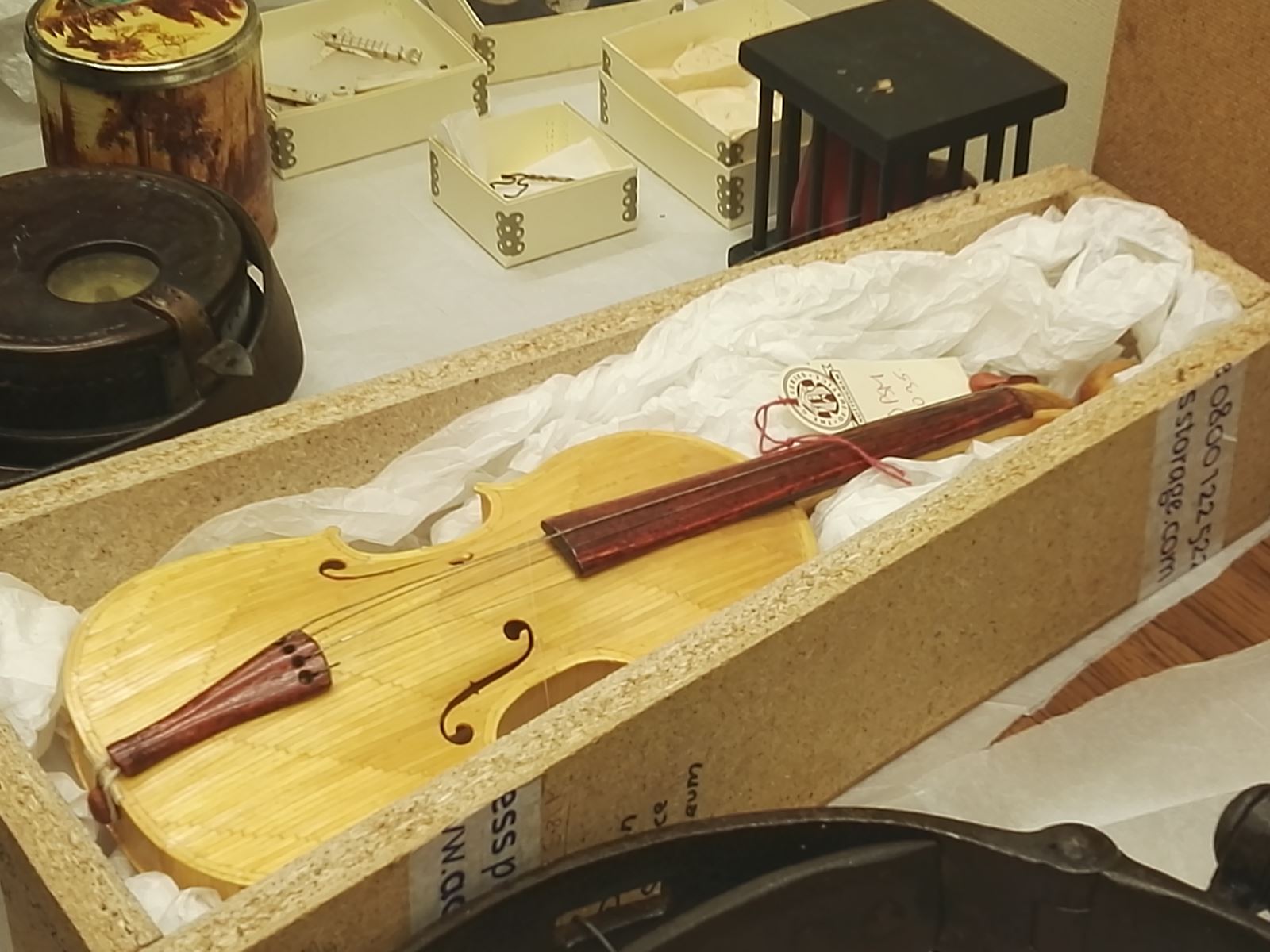 One of the final objects we're shown is something called a tipstaff (the smallest object in the image below), which represents the authority of a senior police officer or other officials. Police officers would use their tipstaff to knock on people's doors; it is said that the sound of the tipstaff against a door was a lot louder than a person simply knocking on the door so those inside couldn't claim not to have heard it. Inside the tipstaff would be an arrest warrant, which would be presented to the people inside the property. The knocking part of the tipstaff was typically made of metal for durability (although occasionally wood) and the top part was usually adorned with a crown to symbolise the monarch and the fact that they serve under their orders.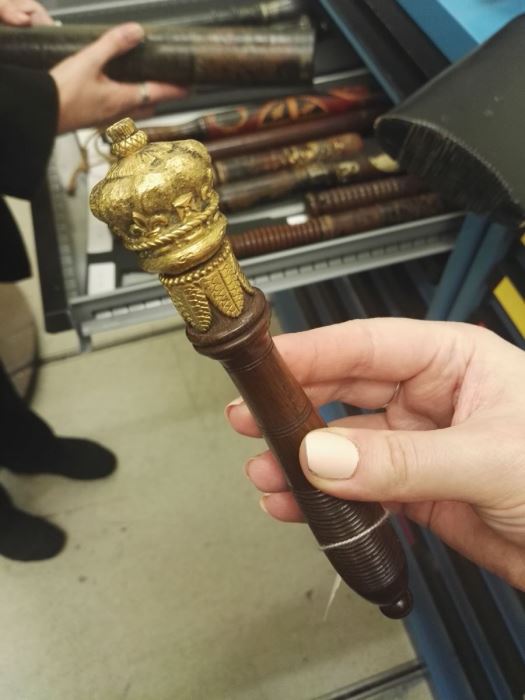 We were amazed by how much history of crime and punishment there is to see behind the scenes at the National Justice Museum. The museum has just launched its very own Crime Club too – a series of events where you can learn all about infamous crime cases from history and have a go at solving them yourself! The first Crime Club, 'Outlaws and Exiles' is on Thursday 28 March, 6-8pm. Find out more and book here.
For more information about the museum and its current exhibitions, please click here.
---
Blog written by Alex Broughton, Kinga Kapias and Sophie Milne at Visit Nottinghamshire.
Related
0 Comments