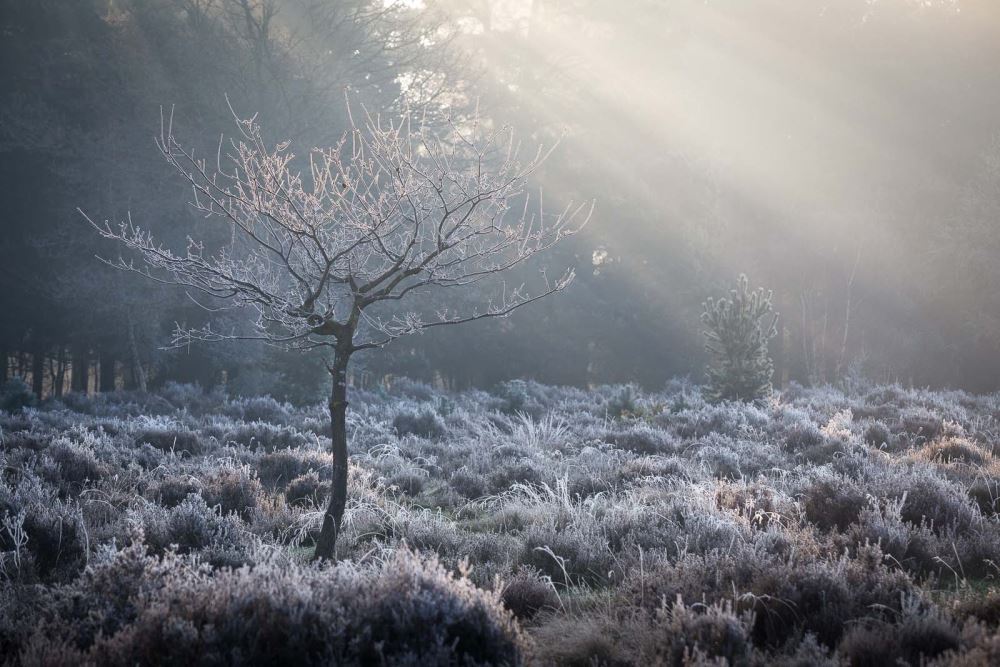 March 21 is the International Day of Forests, and Nottinghamshire is lucky enough to have one of the most stunning forests in the UK. Explore the ancient oaks and wild heathland of Sherwood Forest and you will encounter some wonderfully atmospheric scenery. We spoke to local photographer Chris Dale, who has wandered these woodlands throughout the seasons, veering off the beaten track to capture the beauty of this spectacular area with his lens. His photographs present the magic of the forest like you've never seen before, with dreamy landscapes and detail that draws the viewer deep into the images. We got in touch for a chat to find out why this area captured Chris's eye and how he caught such an ethereal side of the forest.

When did you start photographing Sherwood Forest? – Do you have a favourite aspect of Sherwood?
I decided it was somewhere worth exploring and first visited with the camera on a frosty morning just after Christmas 2016, when I took a set of photos that are still some of my favourites. It started becoming a regular place to take photographs and after a couple of months I set myself the target of it being a year long project, which later was published by Kozu Books as part of their fantastic Landscape Editions series.The book didn't cross my mind at first, but after the initial images getting a good reception online I approached a small photobook publisher towards the end of the project.

I love the variety that there is around Sherwood, from open heath to ancient woodland and it's big enough to spend hours walking around and not even scratching the surface. There was one part of the Budby South heath which became a favourite as it was almost guaranteed to be frosty and misty there when the conditions were right.

Is there anywhere else in the county you enjoy exploring?
I live in Calverton so focus on North Nottinghamshire, I don't think you need a dramatic landscape to take good photos so I've tried to make the most of things, like the local golf course. There's loads of small woods to explore nearby like Watchwood around the old Calverton colliery spoil heap and Blidworth Woods, I've also taken a lot of photos in the countryside around Oxton and Woodborough.
You've visited Sherwood Forest in all seasons, which is your favourite to shoot in?
When everything comes together I think Winter can produce the most magical conditions, but there's something to shoot throughout most of the year. Mid-Summer is the worst time of year for me and I often have a bit of a break from photography, sunrise is far too early and everything is a bit too green in the forests. The clear blue skies that are so good for a day out with the family just don't tend to make compelling photographs.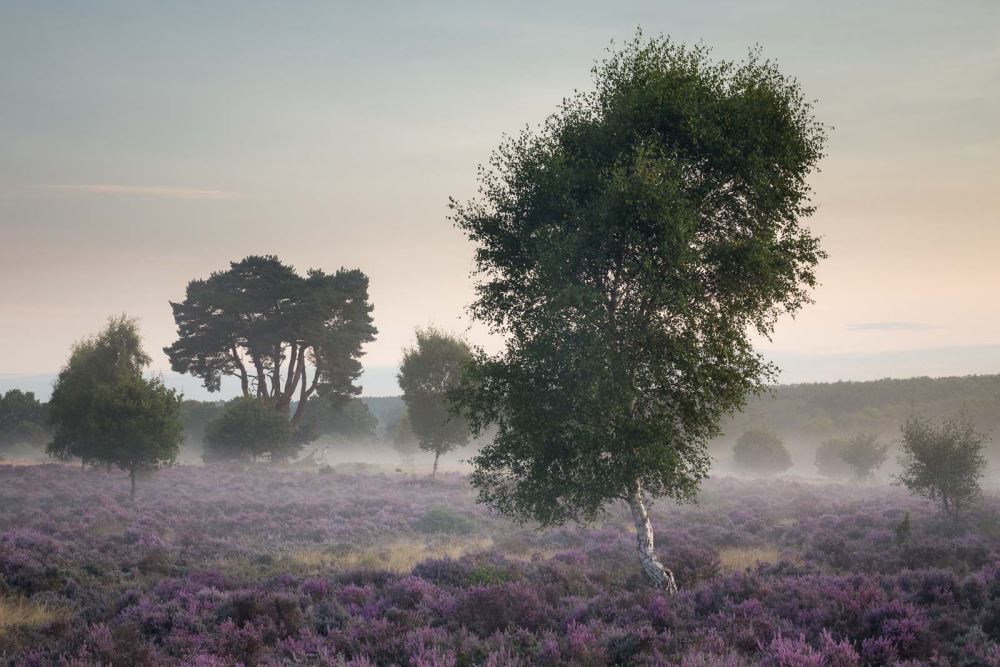 When you set out for a photography walk, how does a typical day go?
It normally starts the evening before checking 3 different weather apps to see if it's worth going out or not! Almost all of my Sherwood images are taken early in the morning and to fit around family life I do a lot of it before work, which often means a 5am alarm so I can be at my chosen location before dawn. You've got to get there early for the best light and to catch things like mist or frost before they burn off.
I usually have a good idea which part of the forest I want to visit but I'll have my eyes peeled the whole time for anything that catches my eye so often end up going off in a different direction and happy to just aimlessly wander around looking for a good composition. Usually I take a while to settle into seeing the potential so the first few photos aren't any good, but it helps to just keep shooting away until it starts to click, it will normally end up being around a 5 mile walk over 2 hours or so. Thankfully my work are fairly flexible and used to me turning up a bit later with muddy walking boots on if it's a good morning!


Do you have any tips to share on taking wonderful images?
I think you have to look for something that people won't see every day to make the image stand out and you need to be interested in what you're shooting, passion for the subject matter will shine through in the final images. I tend to try and look closely, focus in on small areas that interest me instead of taking a wider view, this means using a longer zoom lens but I don't think you need fancy expensive kit to take a good photograph. A big part of it is being at the right place at the right time so nothing beats just getting out with the camera as often as you can, revisiting local areas to get familiar with the opportunities there and developing your skills.
Many thanks to Chris Dale. Find more of his work at his website www.chrismdale.co.uk, where you can also buy prints of his amazing images.
---
This blog was written by Sophie Gargett, Marketing Assistant at Visit Nottinghamshire and was first published in 2018. It was updated with additional images added in March 2019.
Related
1 Comments