Whether you go for a mocha double caramel shot or classic latte, the cosy 200 Degrees coffee shop will warm your soul and their Basic Barista course will get you evaluating your every sip. Visit Notts went along to find out more about how our beloved coffee is made.
The experience started with a sit down in the coffee shop on Flying Horse Walk, easily accessible from the tram. It's spacious with a modern design; a lovely place to catch up with a friend. As our fellow coffee enthusiasts arrived, we were taken to the 'Barista School' upstairs and started our first activity. Over an expert-made cappuccino we were tasked with identifying certain essences in little numbered bottles.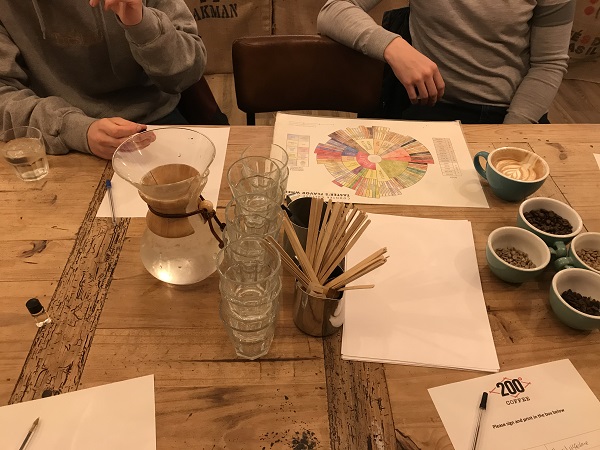 We were told that these were tones of coffee and given a flavour wheel to help us identify what we were smelling. This was more challenging than it sounds! With suggestions such as vanilla, cherry and lavender, our senses were spinning - it's surprising how foreign every day smells can be when you are trying to identify them from a little bottle!
After the answers were revealed, the coffee conversation started and the real education began.Do you know where the tradition of drinking coffee originates from? Which coffee cherries are used to elicit different flavour tones? What types of coffee beans are used to create the perfect blend? History, geography and chemistry were all brewed together in the presentation delivered by one of the expert baristas from 200 Degrees. Personalised recommendations for what to look out for when finding your next fix were also infused into the presentation. This allowed us budding baristas to really engage and get to know our beans, as well as learn some trivia to impress at the next pub quiz.
Next it was onto the practical side of the session – espresso time!
After a demonstration from the experts (which made the process look all too simple) it was time to find our own machine and have a go. Lots of grinding, weighing, tamping and button pushing later, our first espresso was ready. To our shock, it was disgusting. Timing, apparently, is crucial: the challenge was to make the water drip through the ground coffee beans for between 25-30 seconds for the perfect blend and our first one had taken about 12 seconds, rendering it much too bitter.
Under the watchful supervision of our tutor, we tried again. This time we got better – 22 seconds! We were so close! Sure to get between the 25-30 second sweet spot on our third go, right? Due to a grind size confusion our 'lucky' third try came out at 17 seconds. After words of encouragement and another demonstration, we were at 32 seconds and not long after we were happily at the 28 second mark. Not bad for someone who doesn't know their flat white from their americano…
Thankfully we hadn't downed all of our creations and could stand still despite all the caffeine we had handled. This was important because it was now time to move onto the greatly anticipated latte art. Another effortlessly silky smooth demonstration was performed, and we set to making espressos and frothing milk (which is a skill in itself!). Heat, pour direction and pour height all had to come together and be guided by a steady hand in order to produce a perfect heart. Needless to say, we did not achieve perfection first time round.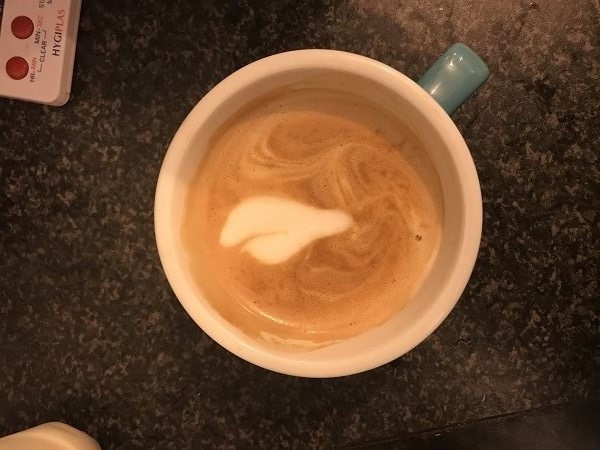 However, after many attempts we managed to create blobs that looked a bit like hearts if you tilted the mug in the right direction and the light worked in your favour. Next to conquer: a tulip. This went mildly better, though I'm not sure we'll be offered a job with the 200 Degrees experts any time soon. We did do well enough to graduate and achieve a certificate for our performance though.
There were many spillages and questionable shapes created but all in all it was an amazing activity. Even for those who prefer a glorified hot chocolate to a classic Italian drink, it's a great skill to try and conquer, and it would make a lovely gift for any coffee aficionado. The venue is charming and the staff are supportive, encouraging and patient. Next is the intermediate level - we'll certainly be booking our places!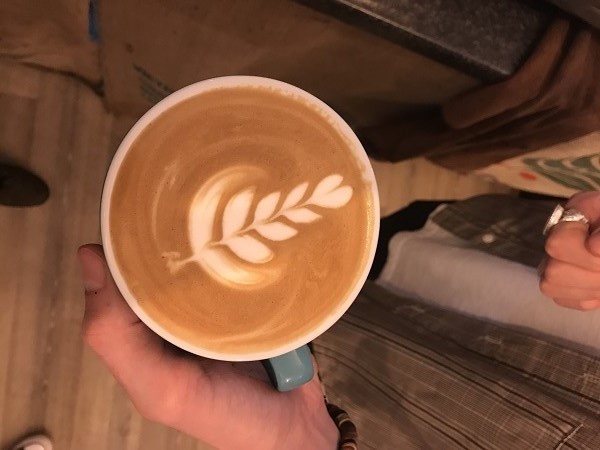 The Basic Barista course lasts around 3 hours, and costs £75 per person including a bag of 200 Degrees coffee beans to take home. Places and gift vouchers can be booked via the 200 Degrees website.
This blog was written by guest writer for Visit Nottinghamshire, Abbie McFarlane.
Related
11 Comments