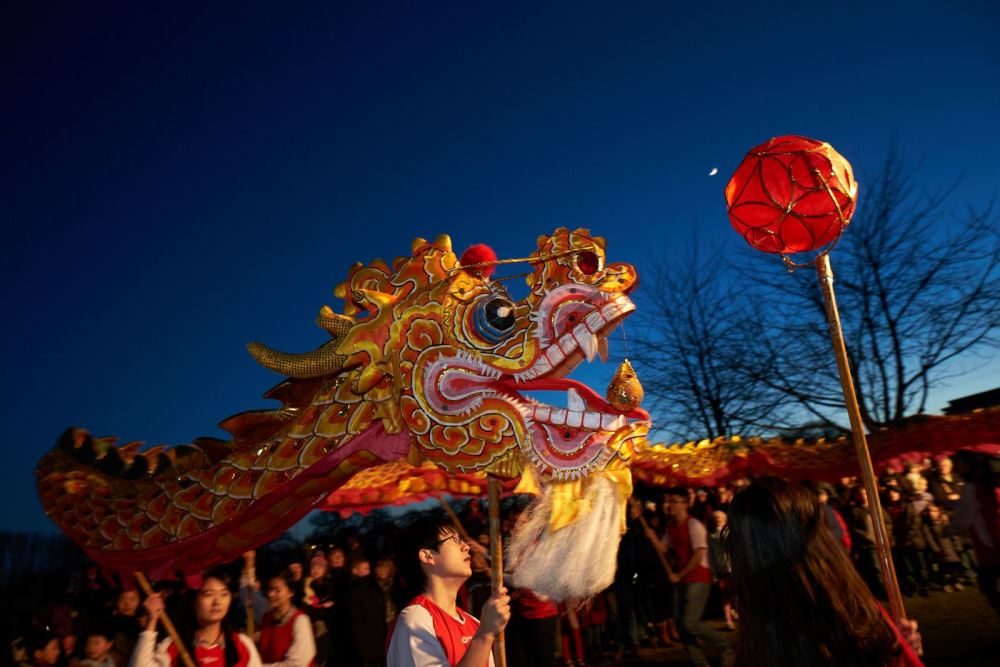 If you're looking to celebrate the Chinese New Year or Lunar New Year 2022, we have all the best things to do and places to celebrate.
The Year of the Tiger is almost here, and we can't wait to start celebrating. Nottingham is ready to welcome Chinese New Year in style with a host of events and things to do throughout the end of January and part of February. Keep on reading to discover our selection of top go-to places and things to do if you're looking for a great start to the new year.
2022 is the year represented by the Tiger – the 3rd the 12-year cycle of animals that appear in the Chinese zodiac and calendar. The Tiger is an important symbol of strength, bravery and casting out evil. Chinese zodiac is widely spread across most parts of the East Asian countries and has been a part of popular culture for centuries, appearing in films, animations and books alike.
People born in 1950, 1962, 1974, 1986, 1998, 2010 and 2022 fall under this Chinese zodiac sign. Some famous names who share birthdays in the year of the Tiger include Marilyn Monroe, Usain Bolt, Lady Gaga, Steve Erwin and Queen Elizabeth II to name just a few.
Don't forget that while you're out and about celebrating, you can share your escapades with us using #CNY22, #LoveNotts and #ChineseNewYear.
---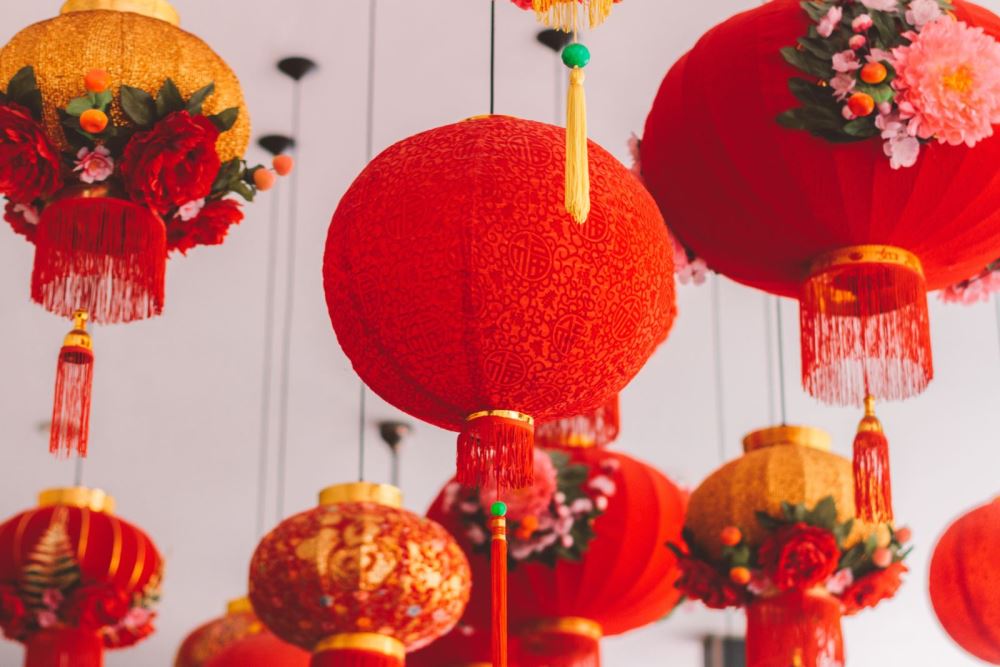 Xīwàng (Hope)
Saturday 29 January - Monday 31 January | 5pm, 6pm, 7pm & 8pm
Stone Lions overlooking Trent Building | £3
Amidst the shortest and darkest days of the year, Lakeside Arts are hoping to bring some cheer with stunning digital projections on the iconic Trent building. Reflecting both traditional and contemporary Chinese culture, Xīwàng (Hope) will mark the imminent arrival of the Spring Festival on 1 February and welcome The Year of the Tiger.
20 minutes (no interval), suitable for all ages
Workshops
There's a lot going on at Nottingham Lakeside Arts this year, including a few different workshops that provide a fantastic opportunity to learn about Chinese traditions and culture. Join a Brush-Painting Workshop with Feng-Ru Lee and learn the ancient traditional art of brush painting with a focus on goldfish (known to bring good fortune) and plum blossoms (symbol of prosperity).
You can also book onto Tea and Poetry with Xi Chen and experience a calming, poetic and authentic Chinese tea ceremony experience. You will appreciate beautiful tea wares and learn the poetic process of a tea ceremony. You will be able to try different teas and hear about the stories of tea, which are deeply associated with Chinese poetry, philosophy, literature and Zen Buddhism.
Take Part
If you're looking to learn more about traditional Chinese arts and crafts, why not come along to a free drop-in session taking place on Saturday 12 February. This family friendly event will keep the youngest members of your family busy, while letting you have a go at Calligraphy, Chinese Knot-Making and Chinese Lantern-Making. Please note all of these events require advance booking.
The Children's Lion Dance and Dragon Dance is the perfect activity to introduce your little ones to the Chinese New Year celebrations. Complete with drum and percussion and child-sized dragon and lion, Ling Peng will teach the children to deliver these traditional Chinese celebratory dances for only £3. Parents do not require a ticket and are welcome to watch.

---

Blog written by Kinga Kapias - Marketing and Communications Manager at Visit Nottinghamshire
Related
6 Comments