We recently had the pleasure of catching up with local photographer Lamar Francois, talking about his experience in capturing the City of Nottingham as well as the wider County. With practical advice, location recommendations and an insight into what he offers as a professional freelance photographer, have a read of this brilliant interview and see Nottinghamshire through another lens.
To stay updated with Lamar's work, or just like to see stunning photography, we recommend signing up to his mailing list, or giving him a follow on socials. You will find him on Twitter, Facebook and Instagram.
---

When did you start pursuing Photography?
I've always been curious about cameras and photography as a young child growing up – within our family we would always use photography to document events and achievements. I started making my own photography as a teenager using a mobile phone to document another passion of mine – building PCs , but it wasn't until my time studying at the Uni of Nottingham that I'd been able to dig deeper – putting the free time I had as a student to good use.
---
You're known for your shots of the built environment and City photography. When did you start capturing Nottingham City Centre?
Pretty much of the first things I'd decided to do once I'd picked up a digital SLR camera was to go on a walk around Nottingham City Centre, really enjoying the challenge of learning how the camera worked while trying to capture the dynamic lighting of dusk scenes at the same time – probably the most challenging things to learn to photograph but it really helped me learn the craft quickly.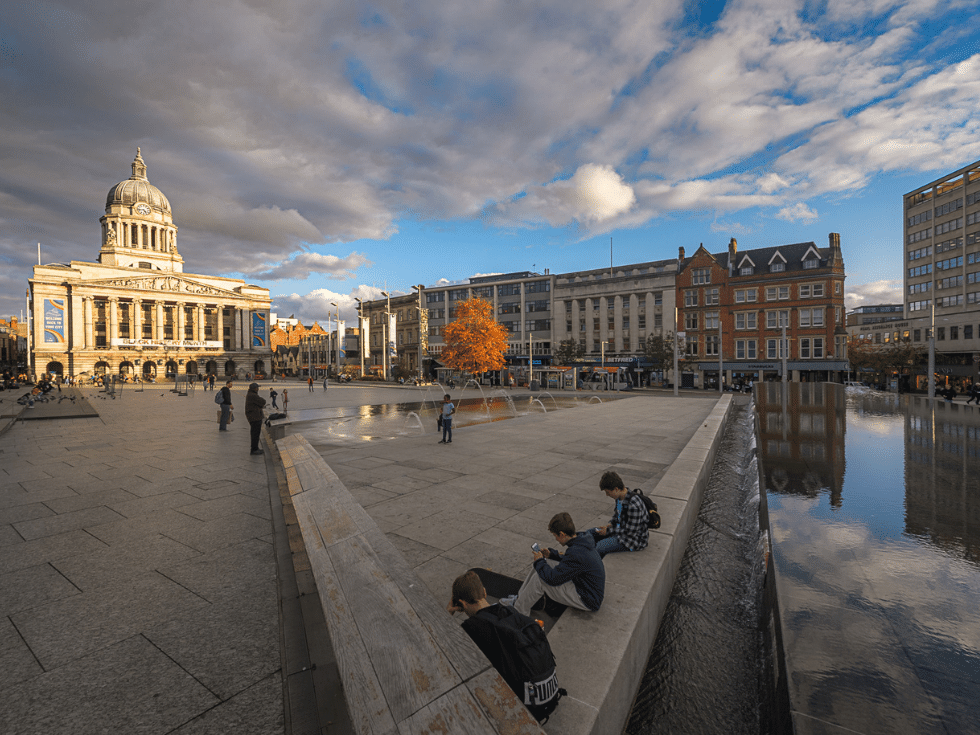 You always find a way to capture the dynamic and joy of events. Did your shooting style change over COVID-19 lockdowns with limited events and opportunities to shoot?
As one could imagine the lockdown was quite challenging to handle, especially as I was unable to travel around and see new places. For example, I was away from the city centre for nearly three months during the initial lockdowns – which is the longest I've really been away from the city. I was able to photograph some smaller scale projects in and around where I live in Bilborough, but during the period my output did slow considerably.
---
You have an academic background from Mathematical Physics. Does this inform your work today?
I'm very grateful to have studied Mathematical Physics – it has really been a useful time and does inform my practice in as much as I have a mechanical understanding of optics and digital photography. Another aspect is that at undergraduate level those subjects need a level of creativity and creative thinking – to understand theories and to solve problems with them by applying ideas in an unusual way. This is very much like what I do as a photographer in as much as applying unconventional techniques to photograph subject matter in a new way.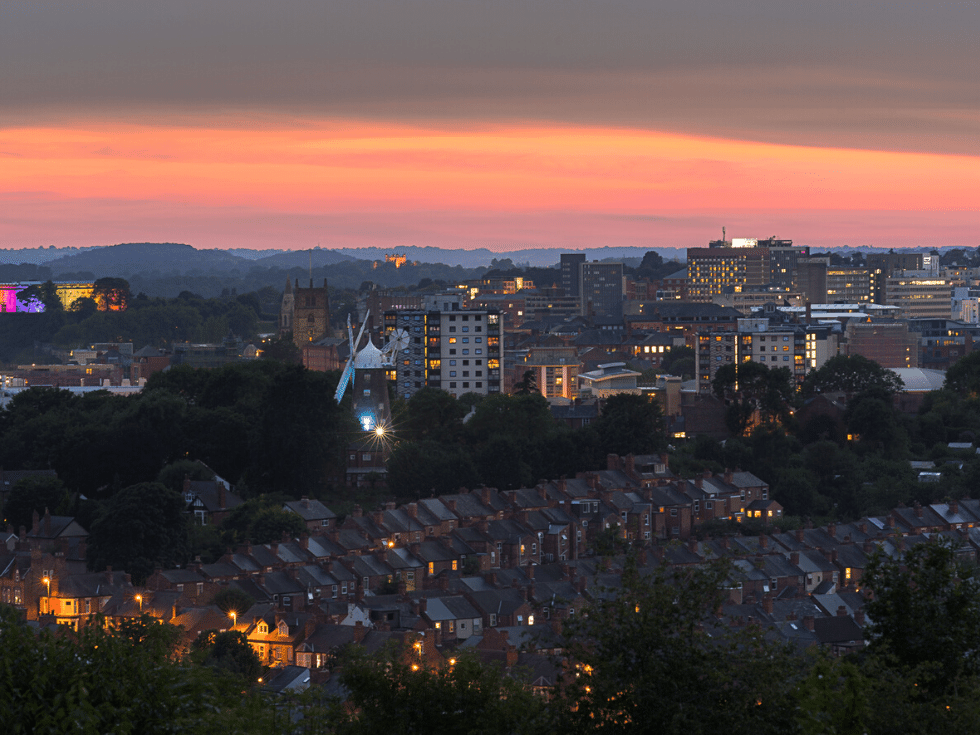 You always try to capture your hometown of Nottingham in a new light. What changing shades have you noticed in the City over the last couple of years?
In the last couple of years there has probably been some of the most dramatic in terms of the changing skyline – with the closure and subsequent part-demolition of the Broadmarsh Shopping Centre, as well as new developments popping up in the south of the city – there has been a massive amount of change going on, particularly in the last three years.
---
You have probably seen the built landscape of Nottinghamshire better than anyone! Do you have a favourite season to shoot urban photography?
Autumn and early Winter work best for me – the weather isn't too cold and also the sun is lower in the sky meaning the daylight is more useful to me compared to summer – higher angles of the sun in the sky gives a very harsh effect to the lighting which works for fewer scenes.
It also means the night time comes around earlier so I don't need to be out as late as in the summer months which I find is helpful, although the transition from day to night is a bit shorter. There are also the benefits of the autumn season with trees shedding their leaves.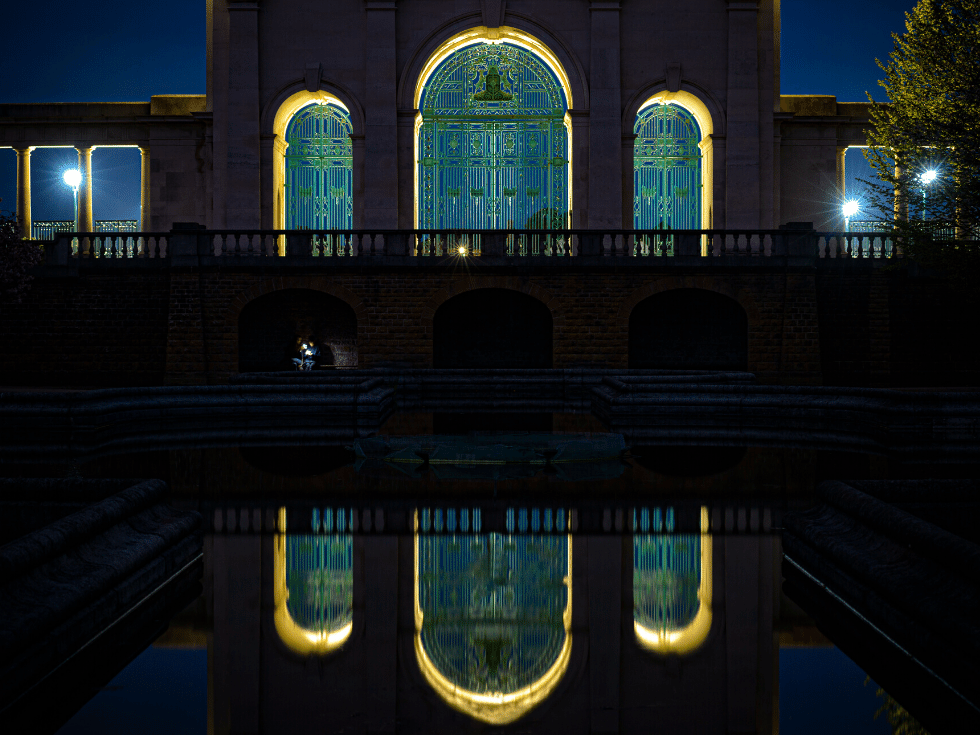 Summer is upon us. Do you have a top summer location that you love to shoot, that you recommend everyone to go and see?
I tend to like to photograph a particular location throughout all seasons as the opportunities presented vary so much depending on the season. For the summer, one spot I would recommend is the view from Colwick Woods and the climb from Bakersfield as one worth visiting in the summer – with the warm temperatures and late evenings giving great views across the city.
---
What are some of your favourite places around Nottingham to shoot? Do you have any favourite places in our wider County?
Within Nottingham there are plenty of interesting locations which always have something to offer – the walk beside the Trent alongside the Victoria Embankment has always offered plenty to look at – both within the memorial as well as the views of the Trent alongside. Gedling Country Park offers some intriguing views across the East of the city too. Finally, I can also recommend a look around the vibrant Beeston Town Centre and the many large-scale murals around.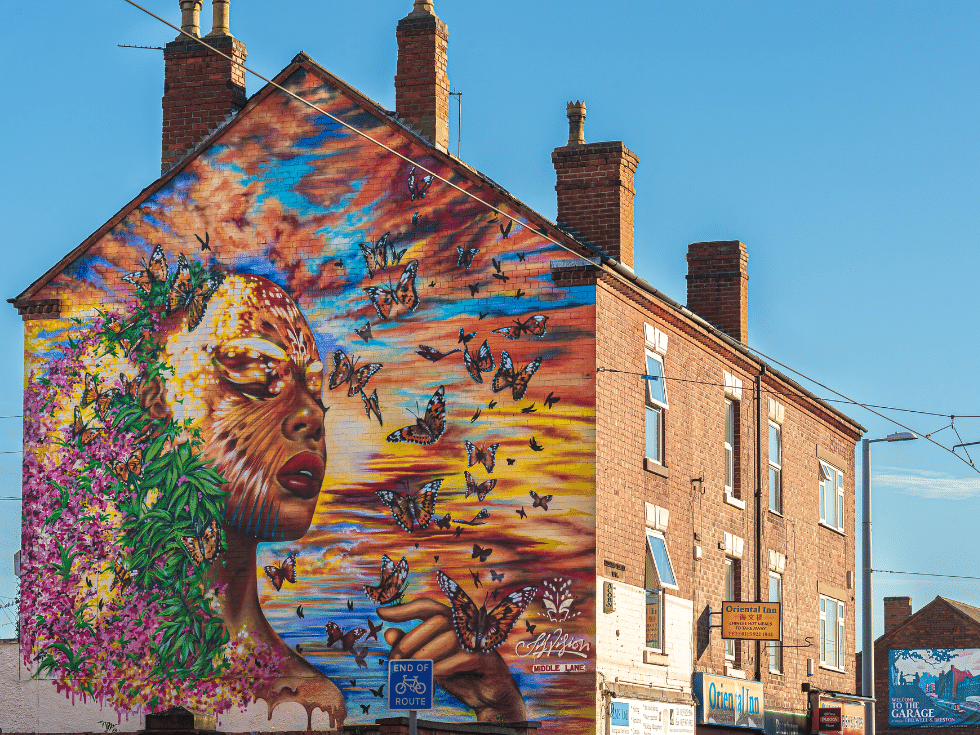 Which do you prefer to capture – a bustling event, or a peaceful landscape?
I like both, but the two types of photography have perhaps a bit more in common than you would imagine - Events photography needs you to be set up to react and be ready to capture fleeting moments and use a variety of scales to tell a story. Landscapes also have fleeting moments – which need to be captured and shot very quickly as the light is always changing. You might need faster shutter speeds with many of the photographs I make documenting events but the challenge of capturing moments out of a dynamic situation is all the same.
---
For all of those interested in photography, do you have any tips you'd like to share?
Always be curious as to what's around you – there are lots of great stories and moments to be had , even if the subject matter is not what might be conventionally exciting. Also , it's always important to keep in mind you are on a journey too and always growing as an artist – try new ideas/techniques.
---
And finally, where can your fans find your work?
The best place to find me would be my website at picturedbylamar.co.uk where you can learn more about the commissioned photography I offer to help businesses share the story of their people and their work.
I do have a selection of images from Nottingham as prints which can be purchased from my shop to raise funds for Autism East Midlands.
I'm also planning to show some of the more recent images I've made in Nottingham in Wollaton Library in July as part of the Wollaton Arts Week – I'll share updates to my mailing list and social media profiles in and around then.
---
This blog was written by Lamar Francois and Katherine Taylor.
Related
3 Comments