As Halloween creeps closer, it's time to get your skeletons out of the closet and uncover the wicked ways of Nottinghamshire. To make your October a bit more thrilling we've put together a list with a top 10 of the most haunted places in Nottinghamshire. So read on if you're up for a good fright.
1. The National Justice Museum



With such a gruesome history of hangings and executions for everyone to see, it should come as no surprise that the National Justice Museum has been voted 'most haunted building' in the UK. Dating back to 1375, the historic building has been used as a court, prison and police station before opening its doors to the public as a justice museum in 1995. Ghostly screams, slammings doors and unexplained knocks have all been heard by visitors who've walked in the footsteps of the condemned who met a grisly end at Nottingham's historic County Gaol.
2. The City of Caves



What could be more intriguing than something that is hidden away and yet, lies right beneath the surface? The City of Caves is situated right beneath the streets of Nottingham's city centre and is part of a maze of over 800 original sandstone caves. These man-made caves date back to the dark ages and, over the years, have been used as a tannery, public house cellars, and as an air raid shelter during the world wars.
Take a tour of the caves to explore all that lies beneath the city and learn more about the history and events that happened inside the medieval underground dwellings. You might even be lucky enough to pay a little visit to the cave cell where the one and only outlaw, Robin Hood, is said to have been imprisoned. But beware, visitors have reported hearing echoes from the troubled past while exploring underground.
3. Newstead Abbey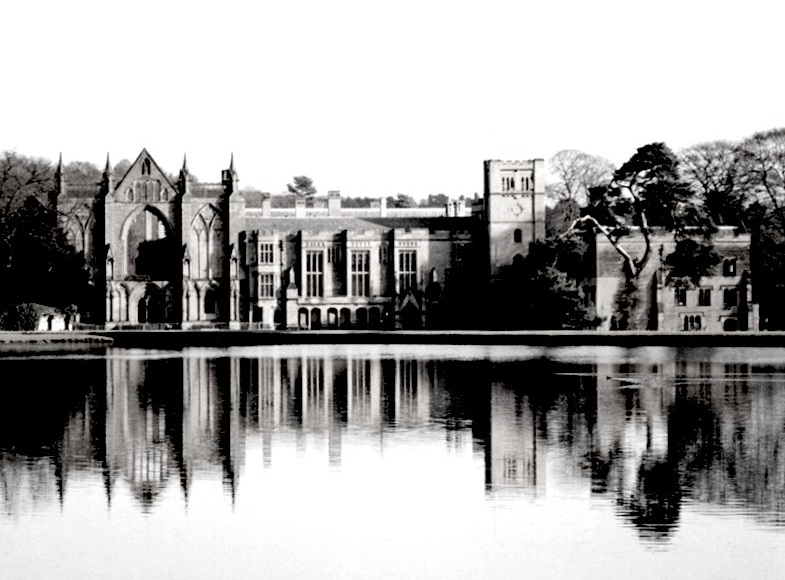 Newstead Abbey might be known as Lord Byron's ancestral home, but romantic poems is not all he has left behind. Some say, the ghost of Byron's pet dog, Boatswain, has been known to wander the premises, looking for his master. The historic house dates back to the 12th century, belonging to King Henry VII and was used as a priory for Augustine monks. It is said that one of the monks, the Goblin Friar, never really left and will appear just before something bad is about to happen. Meanwhile the mysterious White Lady is said to still wander the winding paths of the atmospheric grounds. So beware, because still to this day, a haunted history hides behind the Abbey's beautiful gardens and sturdy walls. Explore for yourself - if you dare. Newstead Abbey's Historic House is open weekends, bank holidays & school holidays, 12 – 4pm.
4. Wollaton Hall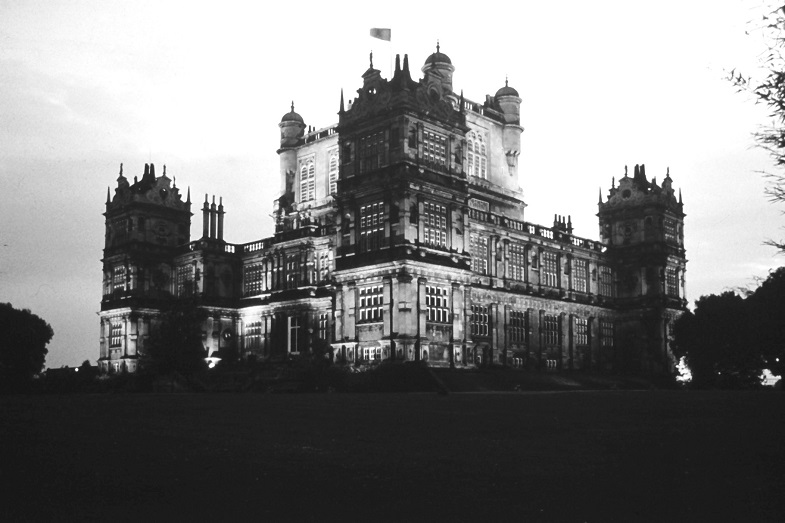 If Wollaton Hall is good enough to serve as Batman's one and only Wayne Manor in 'The Dark Knight Rises', then a couple of haunted spirits will fit right in too. This Elizabethan mansion was built by the Willoughby family in the 1580s and has been the home of Nottingham Natural History Museum since 1926. Behind the museum's cases and dioramas there lies a rich past and a labyrinth of corridors and rooms that speak of Wollaton's hidden history. If you ask the staff, you'll be sure to hear stories of ghost residents living in the haunted rooms and tunnels of the mansion.
5. Kelham Hall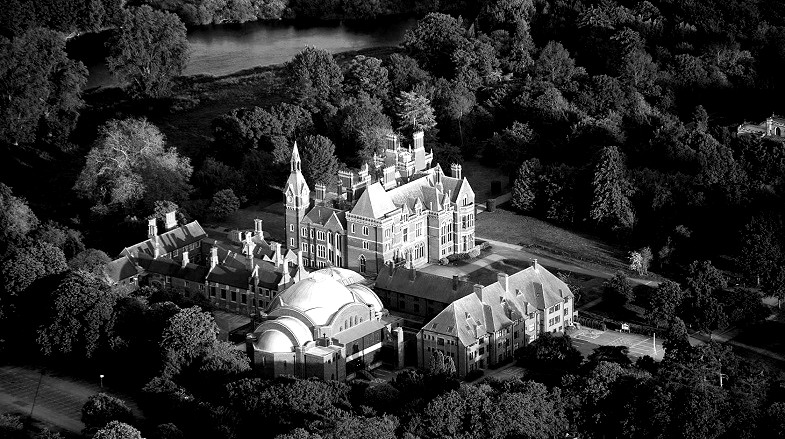 Situated in the heart of Nottinghamshire and surrounded by beautiful gardens and parklands you will find Kelham Hall. The Victorian house, built in 1863, has a rich history as the ancestral home of the Manners-Sutton family, along with its use as a theological college for an Anglican Order of Monks. Along with the distinct design features of renowned architect Sir George Gilber Scott, it sure is a fascinating place to visit.
But all is not as it seems. Featured on the 'Most Haunted' TV series, it appears this magnificant house comes with magnificant ghost stories to match. From loud footsteps and voices heard when there is no one around, to people being touched by unseen hands and shadows haunting the rooms and corridors. Terror falls upon you, when you least expect it.
6. Ye Olde Trip to Jerusalem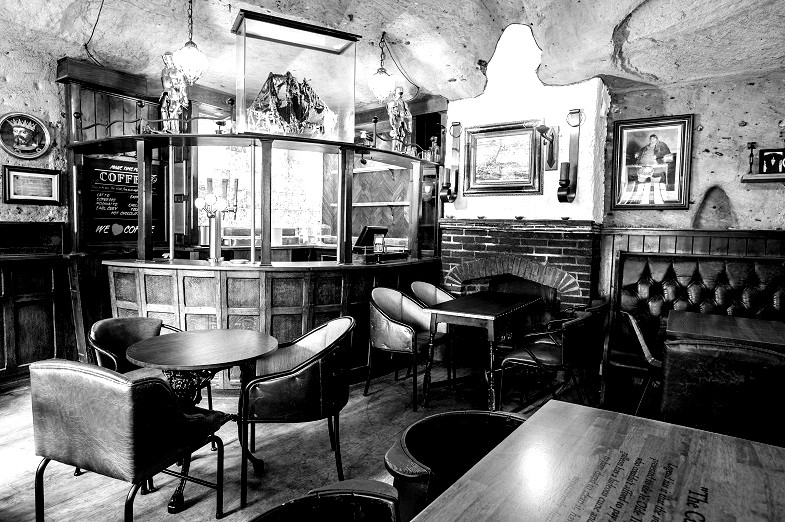 Ye Olde Trip to Jerusalem, a treasure to the Nottingham folk, full of history and perhaps even some mysterious deaths… The pub, built in 1189, has been a part of Nottingham life for centuries and is said to be the oldest pub in England. In the Rock Lounge upstairs sits a 'cursed galleon' – a small wooden model of a ship. Rumour has it that those who have tried cleaning the ship were each met with a mysterious death soon after.

Not planning on having any kids yet? Then be sure to avoid the Trip's most haunted antique chair. It it is said that any woman who sits on it has an increased chance of becoming pregnant, and wouldn't that leave you feeling slightly haunted? If a cursed pub isn't enough to get you interested, just beneath its grounds lie a network of caves you can explore on a trail. So whether you want to drink in the history of the old Nottingham caves, or drink away your fears – this ancient pub is well worth a visit.
7. The Workhouse (Southwell)



Built in 1824, The Workhouse has housed many of the poorest in society, giving them food and shelter in return for work. 50 years on, and Firback infirmary was built to provide medical care for The Workhouse. In the 1970s it became a careward, after eventually closing its doors in the 1980s. Over decades, The Workhouse has seen many a tragic tale, housing the ill, the mentally infirm, the elderly and children with no homes.
Nowadays, you can visit The Workhouse and see how it has been brought back to life on a trip through time. Discover the history of this exceptional building and unlock some of its secrets as you go from decade to decade and experience what it was like for those who had nowehere else to go. Wandering the premises, you'll find It's almost as if they have never left and you can't help but feel a haunting presence of the past.
8. Church Rock Cemetery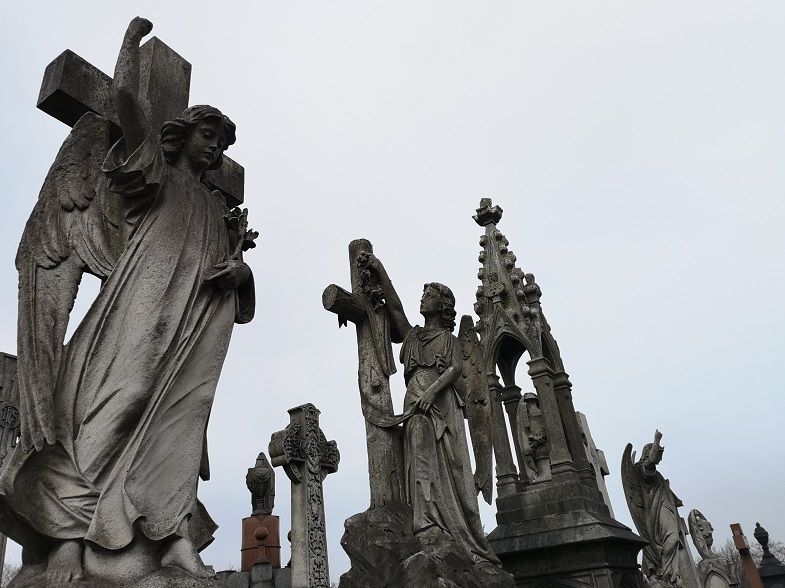 Nottingham's night creatures call upon us as they wake from the dead at Church Rock Cemetery. The old cemetery, which opened in 1856, was built on a sand mine and contains burials of both the First and Second World War, along with Nottingham's famous architect Watson Fothergill. Not only is it a place of burial, the land was also used as a public execution ground.
With huge crucifixes and silent stone angels standing as weathered markers for the rich and famous, the poor and downtrodden lay instead in the sandpit below. Read more about its history here.
9. The Bell Inn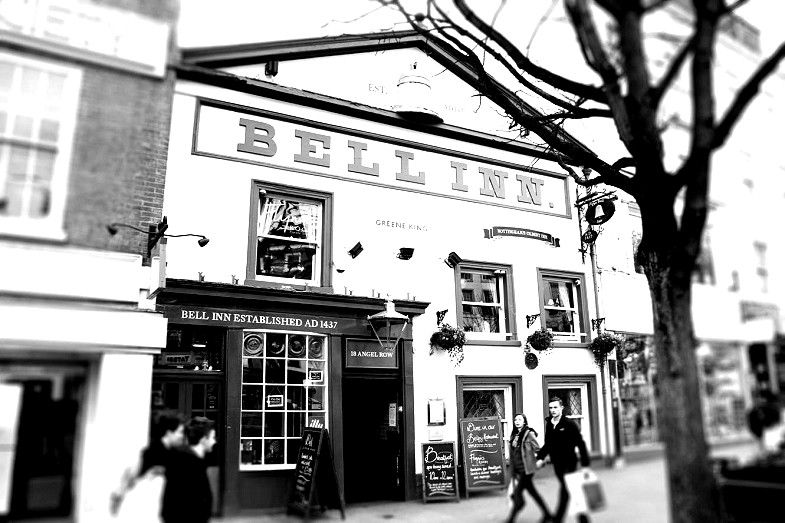 The Bell Inn, one of Nottingham's oldest pubs, is another piece to the puzzle of the network of caves you can explore on a Cave Trail. The cellars of the ancient pub date back to the 12th century and are believed to have been carved by the Carmelite Friars from the natural sandstone. With wells that go down at least 53 feet, these caves once helped people to obtain natural spring waters – later used for the on-site brewing of beer.
Over the years the building and its caves have been used as a secular alehouse, and as an attempted bomb shelter during World War II by the Ministry of Defence. Of course, it wouldn't be a proper pub if there were no stories to be shared and tales to be told over a drink.
10. St Mary's Church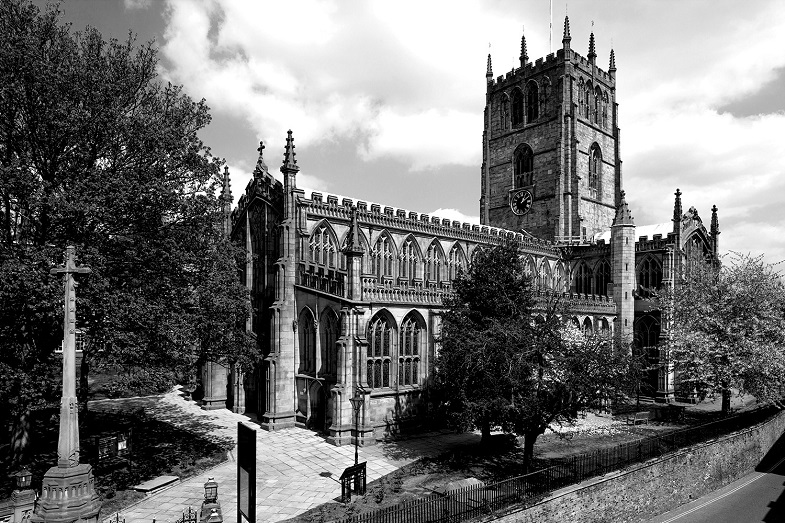 At the heart of the historic Lace Market, you will find St Mary's Church. This iconic piece of architecture is not only a great example of the city's prosperity during the 15th century, it is also the largest medieval building in Nottingham. The Reformation of the 16th century, the Civil War of the 17th and unsympathetic alterations in the 18th stripped St Mary's of its medieval glory, but over the past hundred years the church has been restored to its full potential.
Learn more about its long and fascinatinghistory or pay a visit to the grave of George Africanus, a West African former slave who became a successful entrepreneur in Nottingham in the late 18th – early 19th century. It is also believed our very own Robin Hood was once captured here, before he managed to escape and became a free man again.
---
This blog was written by Ananda Datema, Marketing Assistant at Visit Nottinghamshire and updated in September 2022 by Katherine Taylor.
Related
4 Comments