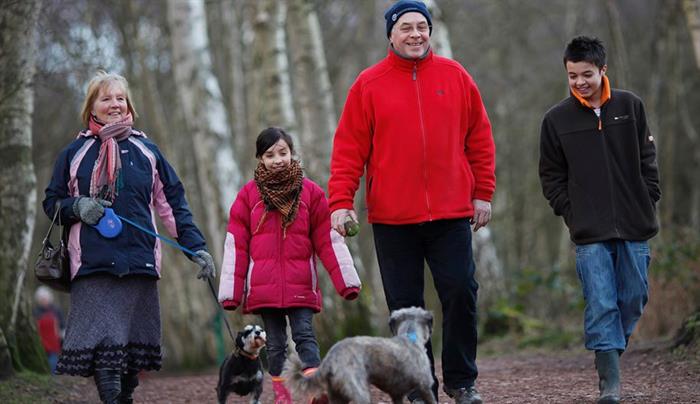 Our county is stunning at this time of year with parks, canals, the iconic Sherwood Forest, and much more. There are several places for relaxing winter walks with family and friends this season. So wrap up warm and take an afternoon stroll with a coffee stop on the way. We have plenty of inspiration for you this winter.
Rufford Abbey Country Park walks - Escape the hustle and bustle of high street Christmas shopping and enjoy a gentle stroll with a ranger through the ancient glades of Sherwood. Discover the legendary forest and the winter wildlife in this park. You can also explore Rufford Abbey Country Park at your own leisure - the park is open every day except Christmas Day.
Family walks in Sherwood Forest - Walk in the footsteps of Nottingham's famous outlaw - Robin Hood - and visit Sherwood Forest this winter season. Sherwood Forest is perfect for relaxing walks with the whole family, and pets are more than welcome too.

Wollaton Hall and park winter walks - Spend time in Batman's back garden and have a wander around his manor. Wollaton Hall and Park looks stunning in the winter's sun so don't waste your time at home. You will love all those amazing wintry photos taken during your walk.
Clumber Park runs and walks - Dress up and take part in Clumber Park's the special Christmas Eve Trust 10k and enjoy a free morning run on the 24th. If running isn't your thing then there's the free Heritage & Horticulture Amble on Monday 18 December, there's also the annual Tinsel Trek on the 27th of December led by volunteers over 7 - 8 miles.
Newstead Abbey walks - Newstead grounds and cafe are open all week except for Christmas Day so be sure you make the most of it and visit this famous landmark.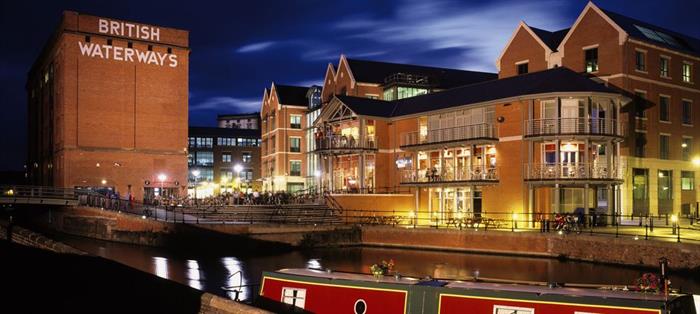 Nottingham Canal walks - Waterside walks are very peaceful, water helps us relax and forget about our busy schedules. Take a walk down the city's canal-side and enjoy a warm drink at Canalhouse. If you're more of a rural walking enthusiast then the beautiful riverside area of Farndon near Newark is perfect for you. Start your walk at the Chapel Lane car park and look out for St Peter's Church, which dates back to Elizabethan times. Farndon Boathouse is the perfect place for lunch, dinner, or a drink while you are out exploring.
Check out our Pinterest winter walks board for more ideas.
Blog written by Kinga Kapias, updated by Jack Woolley 2023
Related
0 Comments