When the stresses and strains of daily life get too much, sometimes there's only one thing for it: book yourself onto a spa day. It's an opportunity to switch off your mobile and shut it in your locker, switch off your mind and shut out the outside world - and that's exactly what we did at the New Leaf Spa at Muthu Clumber Park Hotel.
The hotel boasts a gorgeous setting in the stunning Nottinghamshire countryside, on the edge of Sherwood Forest. Friendly staff show us to a comfy table in the bright, airy lounge area and we sip welcome drinks whilst they introduce the facilities and talk us through some of the treatment options available, each of which sounds more divine than the last.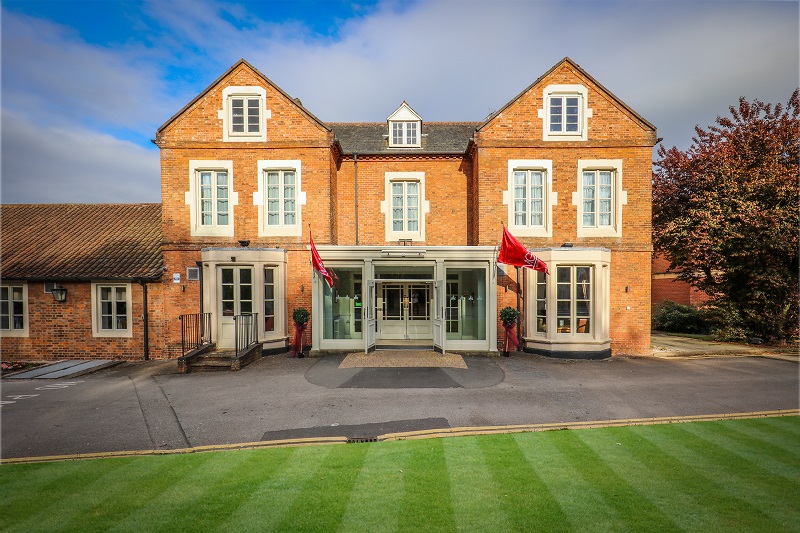 Having made our bookings, we don fluffy white robes and head through into the main spa area; a shimmering pool, whirlpool, sauna, steam room and loungers, all surrounded by floor-to-ceiling windows overlooking the hotel's own beautiful grounds. There's outdoor seating and a rather decadent outdoor hot tub, which is pretty appealing despite the autumn chill in the air.
We while away a lovely few hours doing lazy lengths in the pool, trying out each of the facilities, reading, chatting, and taking full advantage of the fact that a spa is one of the few places where it's socially acceptable to doze off mid-conversation.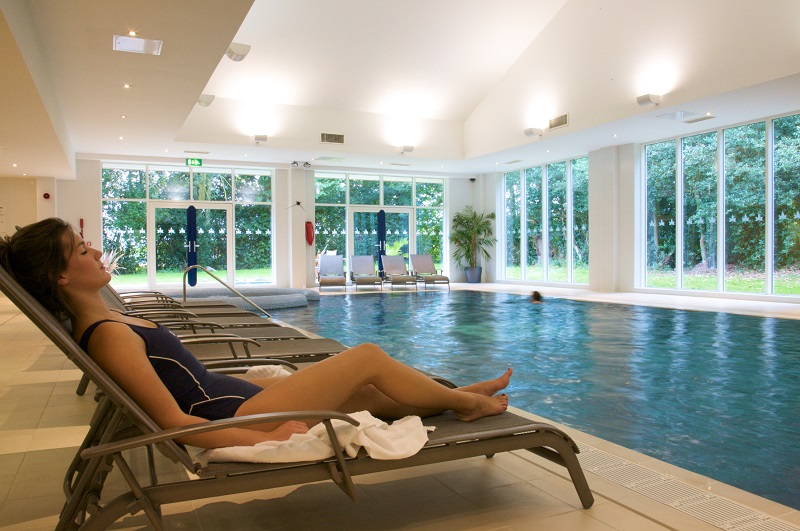 At midday it's time for our treatments, and we're led off to quiet, peaceful and elegant rooms in the therapy suite. Some of our group had opted for manicures and find the choice of Jessica nail polish colours almost overwhelmingly large, the therapist charming and the application very professionally done. We can't help but spend most of the rest of the day turning our hands this way and that to admire them.
Others enjoy the Bright and Light facial, which promises to boost skin elasticity and youthfulness. The treatment consists of two face masks with a variety of delicious-smelling rose scented and fruity products, and a neck, shoulder and arm massage with essential oils. Our skin is left utterly glowing by the end.
Some of our group choose the Indian Head Massage, an ancient art treatment based on a traditional system of medicine known as Ayurveda, designed to calm, revitalise and lift the spirit. It involves a massage to the scalp, neck, face, shoulders and upper arms – and it's all we can do not to fall asleep.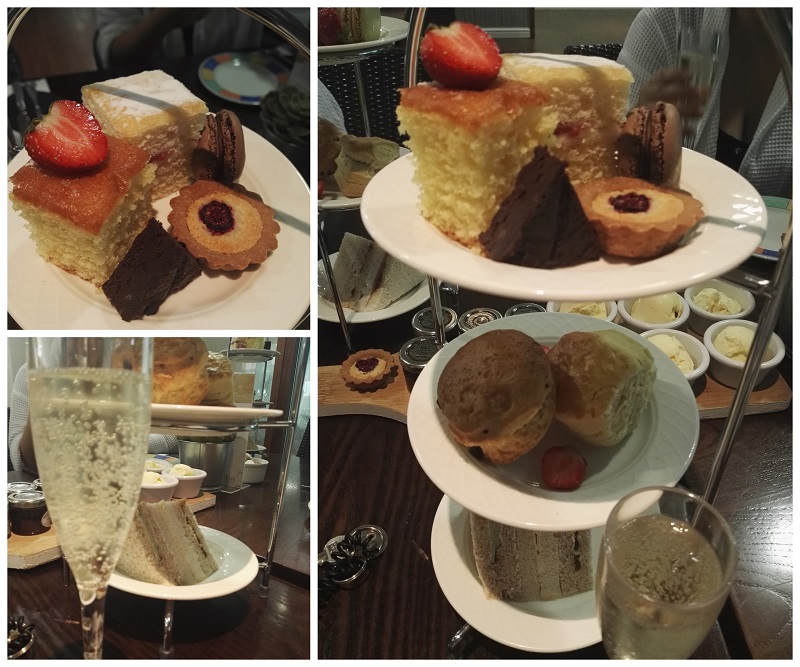 Treatments finished, we enjoy a little more time in the spa before rounding off the day with a delightfully decadent Prosecco Afternoon Tea. It arrives on elegant tiered stands – one per person, which thankfully saves us from any undignified squabbling over the scones. It includes a lovely selection of dainty sandwiches, two scones, a giant ice-cream-scoop-sized dollop of clotted cream, and our favourite strawberry Tiptree jam. We engage briefly in the obligatory jam vs cream first debate before tucking in.
We've just about got room left to try some of the fancy cakes on the top-tier – a pleasingly broad range, from macaroons to lemon drizzle, brownies to Victoria sponge. All of this is washed down with hot drinks, and of course, indulgent glasses of sparkling prosecco. Thankfully, we're able to wrap up our leftovers to be enjoyed later.
We end the day feeling well and truly refreshed and rejuvenated, looking jealously at the hotel guests who can simply drift back up to their rooms rather than having to drive home. We won't be able to resist coming back soon…
This blog was written by Sophie Milne, Communications Executive at Visit Nottinghamshire.
Related
0 Comments