Botttomless brunch is a pretty big thing in Nottingham right now, with variations on the theme popping up all over the city. You can see why it's so popular; it offers all the fun of a big night out mixed with a lazy weekend breakfast and a chance to catch up with your pals. What's not to love?
I decided it was about time I tried it out, so when I heard about one of the latest brunch offers from the stylish St James Hotel - always ahead of the curve - I was excited to experience it. It's a recent addition to their weekend events and has been so successful that it's here to stay.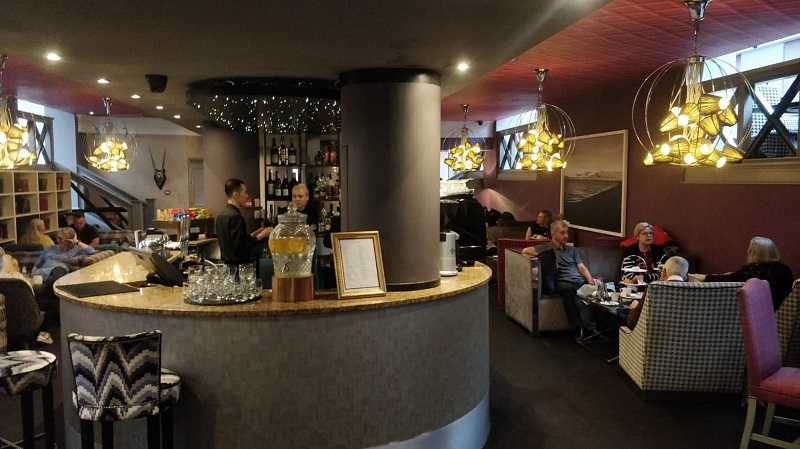 Going in I wasn't sure what to expect other than, of course, the opportunity to drink as much as possible in the allocated time! It was great to see however that the entire experience from start to finish was of a very high quality. I attended the brunch with my sister, who's been casually dropping hints that she wanted me to take her to one, so as the big brother, I felt I ought to live up to expectations.
Walking into the St James Hotel it was immediately clear that they had gone to a great deal of effort to design a cosy and upmarket space for luxury dining. We were greeted by the very warm and welcoming service staff and seated, much to our delight, in the stunning raised atrium. There were a number of couples tucking into their brunch so we were eager to see what was in store. As we sat down the staff took their time to explain the experience to us, encouraging us to take full advantage of the range (and volume!) of drinks on offer.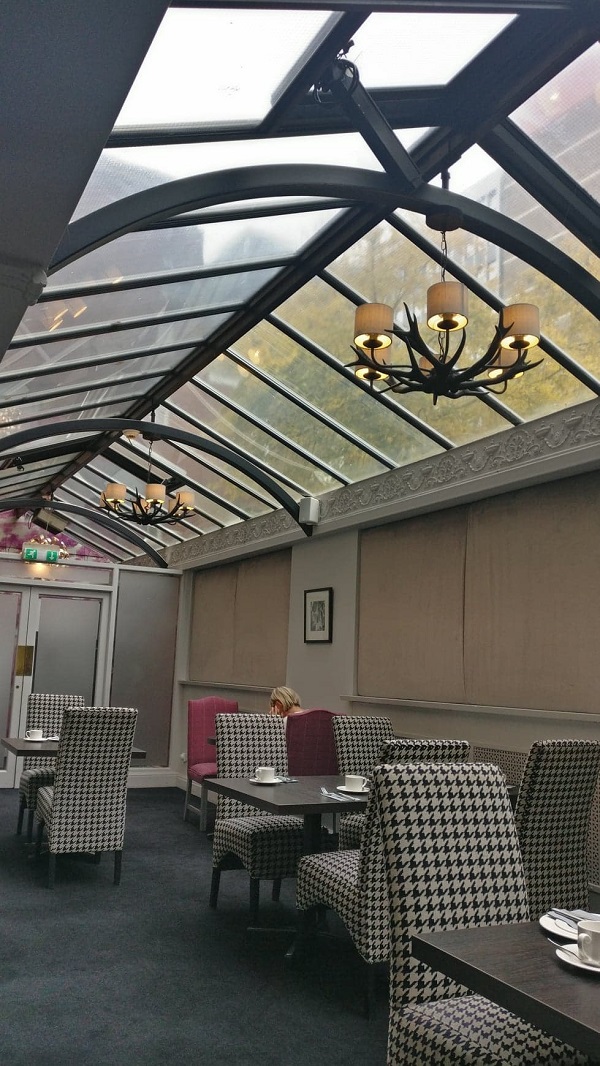 We were presented with a beautifully prepared menu with around 15 different choices of meals. Feeling pretty hungry, I was immediately drawn to the steak, egg and chips, and asked for it to be cooked medium rare. It was presented beautifully and cooked to perfection having been seasoned perfectly and left to rest. It didn't take me long to polish off the plate. Sarah went for the more traditional brunch option of smoked salmon and scrambled egg bagel which went down a treat.
Following the meal, it was time to try out the drinks! It's not uncommon for places to offer just one 'bottomless' drink option, but the St James Hotel clearly want to give discerning customers a broad choice. Prosecco, Pimm's and lemonade, a range of house G & Ts and a variety of non-alcoholic cocktails were available, so we made our way through the options. The prosecco was exceptional, cooled to the perfect temperature. The Pimm's and lemonade was also sweet and packed full of fruit making a fantastic palate cleanser following the high-quality food.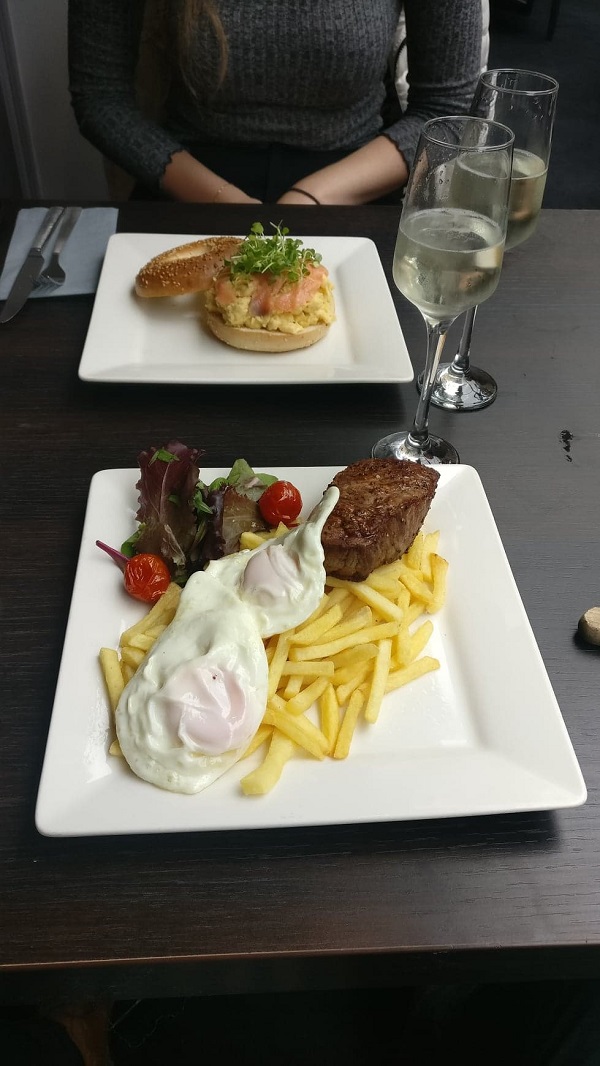 The staff kept a watchful eye on us throughout, doing their very best to ensure our glasses were always filled. Prior to the experience, we'd been a little worried about having to repeatedly ask the waiters to keep refilling our drinks - no one wants to come across as too demanding, do they? - but our concerns turned out to be unfounded as the team here are very attentive.
Overall this has to be one of the better - if not the best - lunches I have had in Nottingham. It is a stellar example of what can be achieved when focussing on both the quality of the food and drink and the customer service - not to mention the lovely surroundings - and at just £25 per head, it's brilliant value. A wonderful way to spend an afternoon - we'll be back!
This blog was written by guest writer for Visit Nottinghamshire, Matthew Broadberry.
Related
1 Comments