As a UNESCO City of Literature, on our English Tourism Week lowdown of all the things that make Nottinghamshire such an interesting place to visit, we couldn't miss the opportunity to talk about our literary legends. You might not be able to visit Nottinghamshire right now, but you can certainly learn about the lives of our rebel writers and plan your future visit!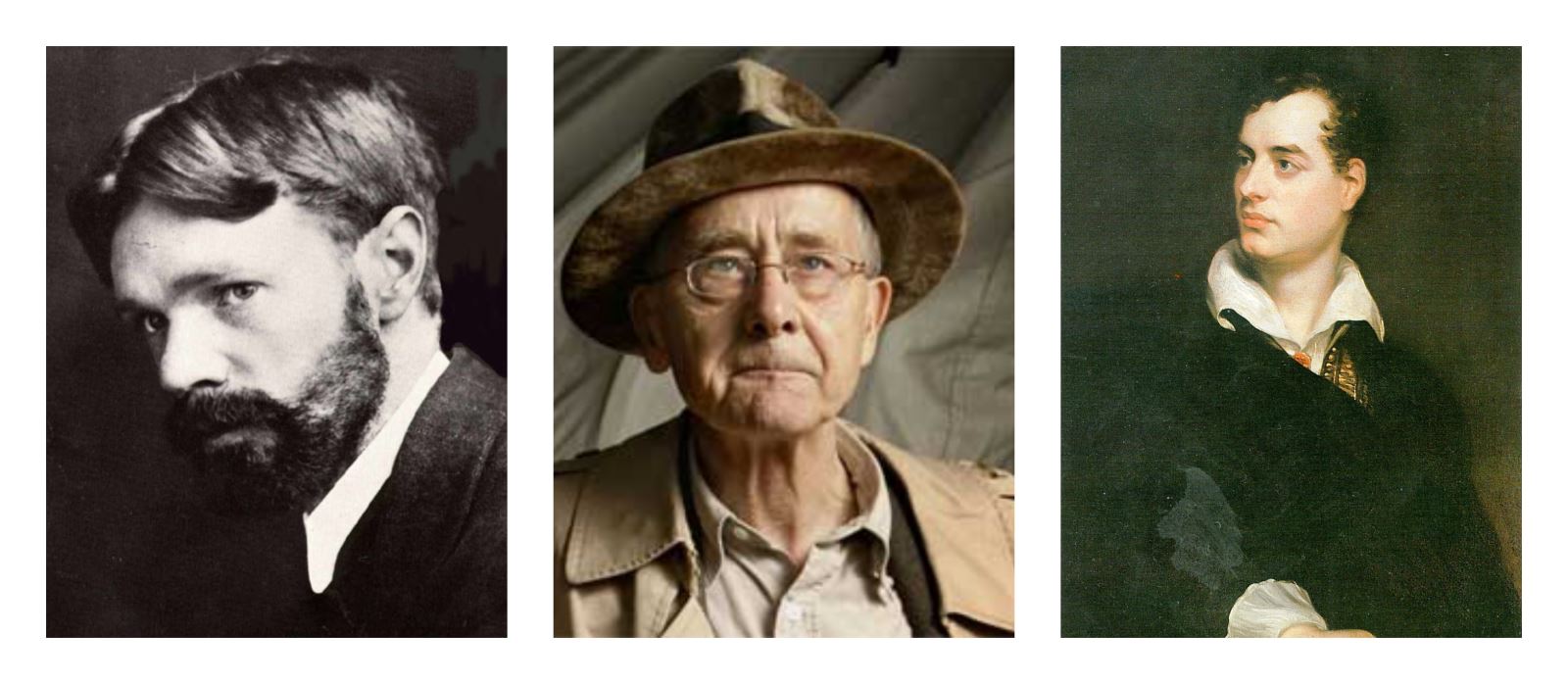 Rock star of romantic verse, the notorious poet Lord Byron, moved to Nottinghamshire aged 10 when he inherited his title and estate. Once it reopens, why not plan a visit to walk in his footsteps with a visit to his former digs Newstead Abbey? You can wander the expansive and beautiful gardens, where magnificent peacocks wander downs paths that meander past lakes and waterfalls.
The house contains a variety can see a variety of Byron's personal items, including the writing desk at which he penned many of his poems. For the full experience, pre-booked groups can enjoy a tour of the house led by an enthrallingly eccentric, costumed Lord Byron guide who will tell tales of lavishly gothic parties, goblets made of monk's skulls and more. While the house is currrently closed to visitors, why not check out this behind-the-scenes virtual tour? Please Newstead Abbey's website for the latest information on opening times if you're planning to visit the gardens.
Elsewhere in the county, Byron spent lots of time in the in picturesque town of Southwell, nestled in the Trent Valley. Here he took part in various plays, published his first volume of poetry, and, predictably for the 'mad, bad and dangerous to know' poet, caused a scandal with a young lady that unfolded like something out of Jane Austin novel.
His childhood home, which he would visit during school holidays from Harrow and later Cambridge university, Burgage Manor, still stands. A private residence which overlooks the Burgage green, which is a pretty spot for a stroll or picnic when visiting. We've got lots of ideas for things to do in this stunning market town on our Southwell itinerary. Please note that many of these businesses are currently closed due to coronavirus, but you can certainly plan your future visit.
Byron had intended his final resting place to be with his beloved dog Boatswain, who's grand tomb can be found in the grounds of Newstead Abbey, but having sold the property some years previously, he was laid to rest in the family vault at St Mary Magdalene Church Hucknall, later to be joined by his equally famous daughter, pioneering programmer Ada Lovelace.
---

The controversial and boundary pushing author from Eastwood certainly caused a stir when his most famous work, Lady Chatterley's Lover was released. Publisher Penguin was at the centre of a famous indecency trial, marking a landmark transition in public views on censorship and the arts.
Walk in Lawrence's footsteps in Eastwood on the Blue Line Trail, and explore the countryside that inspired his work, and be sure to visit his former home, the D.H. Lawrence Birthplace Museum. Please note that the museum is currently closed due to coronavirus, but you can still visit their website to learn more about his life and work and plan a future visit.
Lawrence was born at 8a Victoria Street, the first of the family's four Eastwood homes. Learn about life in the mining community which shaped Lawrence's childhood and writing, see rooms where the family lived and view personal items and some of Lawrence's original watercolour paintings.
---
Nottingham's most famous contemporary author, Sillitoe was part of the so-called 'angry young men' whose writings depicted the often-harsh realities of working-class life. He was made an Honorary Freeman of the City of Nottingham at a special ceremony in June of 2008.
His first novel, the ground-breaking and critically acclaimed 'Saturday Night and Sunday Morning' painted a vivid picture of Nottingham. The book follows the life of Arthur Seaton, who spends his days working in the Nottingham-based Raleigh factory, and his weekends drinking and partying as he battles to break free from the drudgery of his monotonous life.
---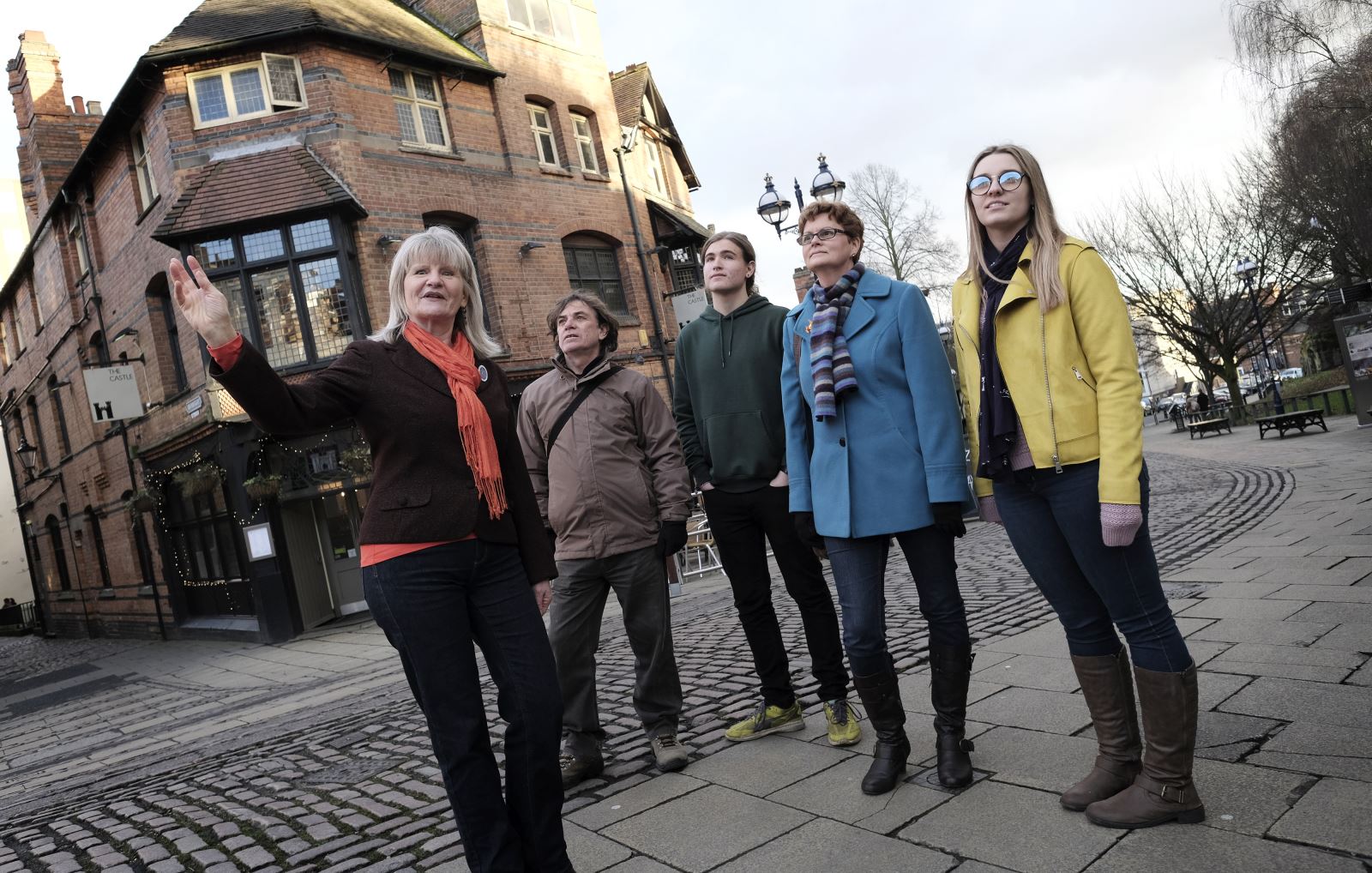 The literary specialist Gold Star Guides provide fascinating walking tours through the city centre, celebrating the many writers, poets and published authors associated with Nottingham. The Booklovers Walk covers around a mile in distance but the content covers the whole of Nottingham's lively literary scene, from children's literature to Booker Prize winners, diarists, crime-writers and poets, including our very own Young Poet Laureate. The Literary Lions tour, meanwhile, covers all the essentials of Nottingham's literary heritage, followed by a delicious Afternoon Tea in the grand Lace Market Hotel. Personal and personalised tours are also available by appointment. Please note that none of these tours are currently running due to the coronavirus outbreak, but you can learn a little about what to expect on the tour and book one at a future date.
Related
10 Comments