Lockdown is slowly lifting, but it might still be a while before we can return to our much-loved pubs, cultural venues and attractions, leaving us all with a bit more time to fill. Luckily, there are plenty of ways you can enjoy a bit of Notts culture from home! Here's our guide to weekly virtual events from Nottingham and Nottinghamshire's venues and cultural institutions to keep you entertained each day of the week.
We've got more virtual events on this page of our website, or you can use #NottGoingOut to connect with us on Twitter , Facebook or Instagram.

---
Monday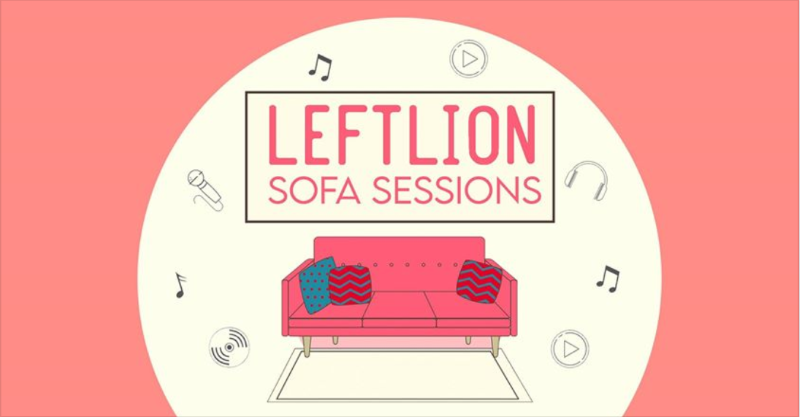 Where: Leftlion's Facebook Page | When: Weekday Evenings at 8pm

Get your week off to a good start with a livestream set from some of Notts' best, brought to you by the good people of Nottingham's brilliant independent magazine Leftlion. Since the bars, clubs and venues first closed their doors they've taken on the task of keeping us all entertained at home and provided artists and performers from Nottingham and beyond the chance to perform a live gig on their Facebook channel each evening at 8pm. Check the facebook event at the start of the week to check the line up, then tune in at 8pm and get ready to watch a showcase of singer-songwriters, comedians, DJs, poets and more.

---
Tuesday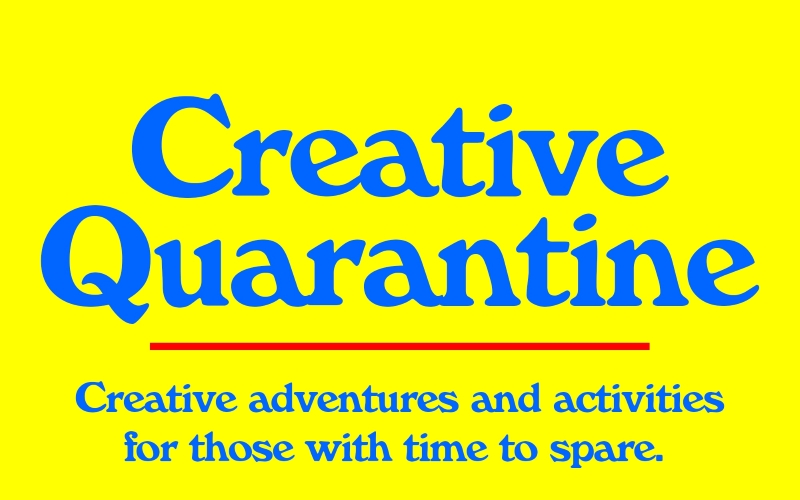 Get Creative with Nonsuch
Where: Your Inbox | When: Each Day

Unleash your creative side with a daily dose of creative inspiration from Nonsuch Studios. With so many people suddenly finding they've got a bit of extra time on their hands this enterprising bunch have developed Creative Quarantine - activities and adventures for young and old to do in their own home, led by a group of artists and creatives. Just sign up for the free emails on their website and choose if you'd like to receive activities for adults, children or both. All you'll need is access to the internet, a smartphone and a few standard household objects. If you're enjoying the activities, please do consider making a donation to the artists who are making it happen, if you're able.
---
Wednesday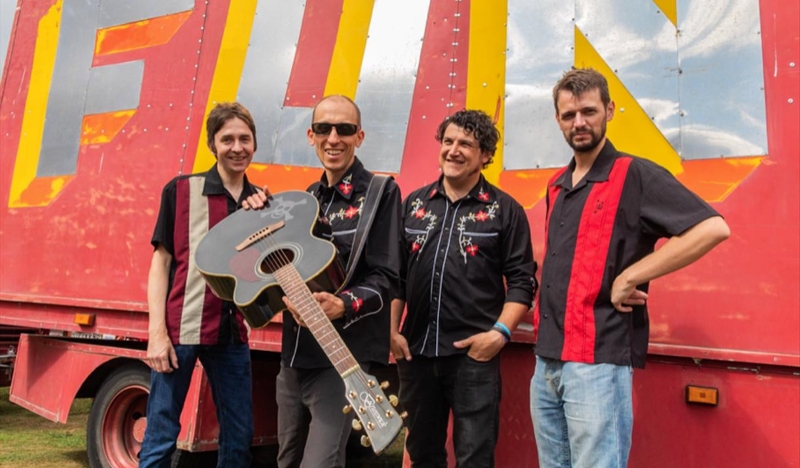 Where: Facebook Live | When: Wednesdays and Fridays at 11am.

Join Johnny from fantastic family-friendly band Johnny and the Raindrops for toe-tapping tunes each Wednesday and Friday morning on Facebook. You can send in your shout out and song requests in advance then tune in with your little ones to sing, dance and maybe even make some music of their own with improvised instruments.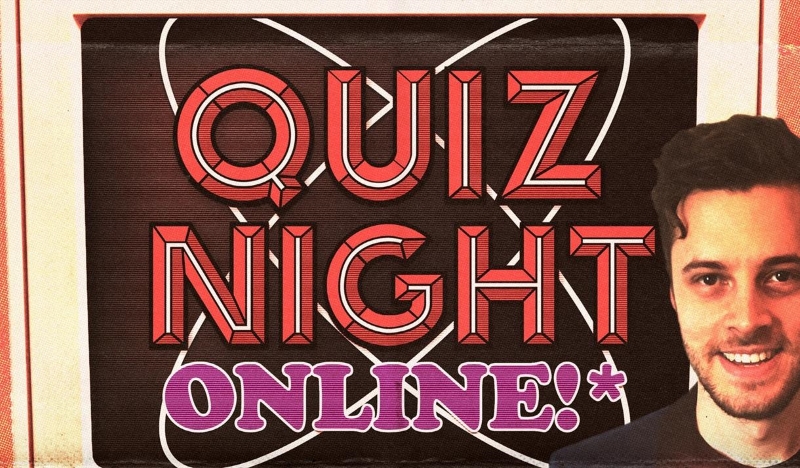 Where: Facebook Live | When: Thursday Evenings, 8pm
There's nothing like racking your brains for a just out of reach scrap of knowledge to invigorate your braincells so give yourself a midweek boost with this weekly Wednesday evening quiz from Nottingham institution, Annie's Burger Shack. Just head to their Facebook page at 6.55pm and join the watch party - it's free to take part, and all you need is pen and paper. At the end of the quiz post your score in the comments and one lucky winner will be selected at radom to win a meal for two at Annie's once they re-open.To recreate the authentic Annie's Quiz experience you'll need some flippin' good burgers to munch on while you test your general knowledge - luckily if you're local Annie's Burger Shack have launched a call and collect service, or for those further afield why not check out their menu for inspiration and have a go at making your own?
---
Thursday


Where: Facebook Live | When: Thursday Evenings, 8pm

The hilarious Yorkshire born, Nottingham based comedian Scott Bennett is doing stand-up comedy live from his shed in Beeston to keep us all laughing our way through lockdown and beyond. Tune in from 8pm for his observations on lockdown life weaved together with some of his side-splitting stand-up routines. He's been broadcasting each week since lockdown began in the UK so there are plently of sets to catch up on if you fancy a funny walk down memory lane.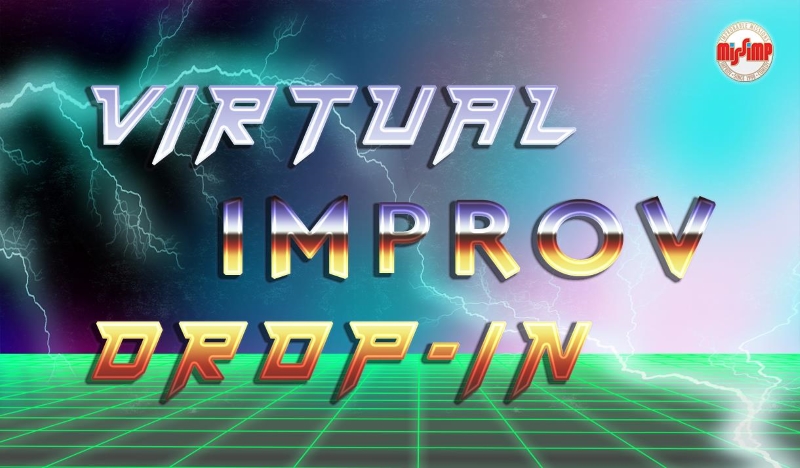 Where: MissImp's Website | When: Thursday Evenings, 7.30pm

Local Improv legends MissImp have moved their weekly drop-in sessions online for all to enjoy. Each Thursday they upload a new video for you to follow along at home, either by their own talented team of improv teachers or from improv troupes from further afield. Each session is filled with fun warm-ups, exercises and ideas for you to explore, whether you're new to the world of improv or looking to expand your repertoire of skills. They upload videos each Thursday at 7.30pm but you can catch up whenever you like.
---
Friday


Where: Twitch | When: Friday evenings, 8pm
Nottingham's legendary venue Rock City will be bringing the party each Friday evening with Rock City TV live on twitch. This promises to be no ordinary livestream, with a huge lightshow and visual effects while the DJ spins an epic soundtrack of your favourite tunes. Just get your drinks ready and tune in to join the party. Sticky floors optional.

---
Saturday
Where: New Art Exchange's website | When: Saturday mornings
If you've got little ones to keep entertained at the weekend why not get cracking on some craft activities and creative pursuits. New Art Exchange have moved their Saturday Art Club online so you can still drop in for a virtual creative workshop using everyday objects and things you're likely to have around the house.
---
Sunday


Where: Trent Navigation's Facebook Page | When: Sunday evenings, 7pm
Nottingham's pubs are hubs of the community and there's nothing like a good-natured argument with a loved one over some obscure or arbitrary fact to ignite the spirit of team work. Trent Navigation's online pub quiz community is growing each week, and not only are they fund raising for a different charity each week during the quiz, they're working with the Open Kitchens project to provide free, nourishing meals for frontline workers and the most vulnerable members of the community. Truly inspiring stuff! Join them on Facebook from 7pm on Sunday evening for their general knowledge quiz.
---
This blog was written by Claire Jones, Marketing Assistant at Visit Nottinghamshire.
Related
0 Comments