Visit Nottinghamshire never passes up an opportunity to explore Derby Road. With its charming independent stores brimming with arts and crafts, Scandinavian-style furniture and artisan products - not to mention some of Nottingham's best places to eat and drink (retro American-style Warsaw Diner or dinner in the cave at the Hand and Heart, anyone?) - all run with knowledge and passion, sometimes you just need to head off the high street. When we heard that Focus Gallery had reopened following a major refurbishment over Christmas, we were determined to be the first through the doors to see the new look, so we headed over to meet the owner, Antonia Disney, for a cuppa and a sneak peek at some of the latest artwork.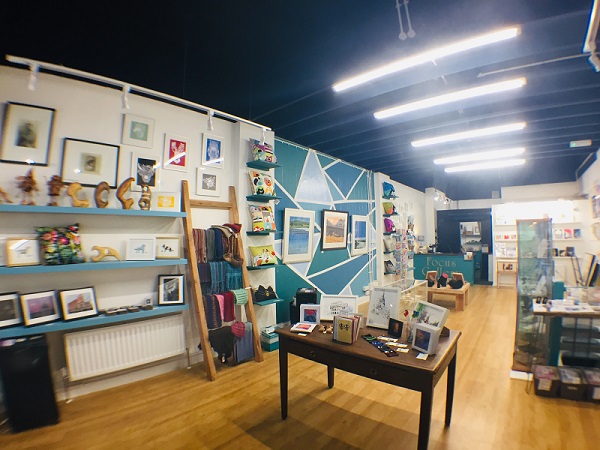 Focus Gallery, if you've not yet had the pleasure of visiting, is utterly charming. It's bright and colourful, its white walls decorated with geometric turquoise shapes, jam-packed with beautiful prints and paintings, cushions and cards, scarves, glass cabinets displaying jewellery and pottery and wooden ornaments and a thousand and one other delights. It's a stunning showcase of work by an impressive variety of different artists – there are hundreds of diverse styles and personalities all shining through – yet somehow it all seems to co-ordinate. Antonia knows it all inside out; most of the artists are local, she says, and we're thrilled to see our favourite Nottingham landmarks featuring heavily amongst the artwork.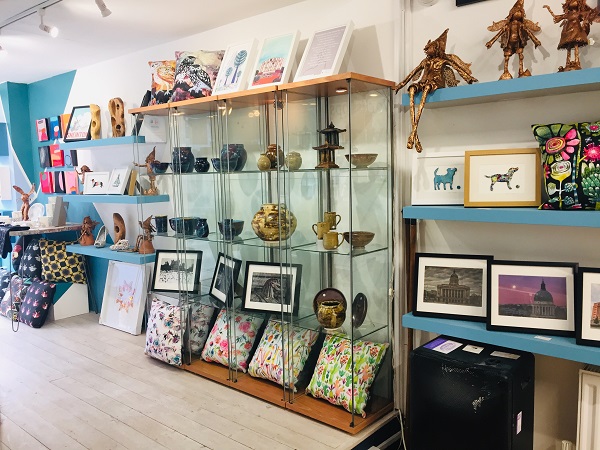 Antonia is relieved to be finally back behind the counter after nearly 2 months of refurbishment. Everything was cleared out, sent back to the artists and moved into neighbouring stores, she tells us. The 3-storey building was given a whole new set of electrics (the recently installed lighting does wonders to illuminate the artwork), a new heating system and boiler, and even a new bathroom. There's a brand-new sign outside and outdoor lighting to entice passers-by inside on the cold winter evenings, as well as some new items of furniture. It still smells faintly of paint.
It's a work in progress, she explains, pointing out a few gaps on the walls. In fact, much to our delight, some artwork arrives while we're chatting. Antonia rips open layers of protective cardboard, tape and bubble-wrap to reveal a beautiful set of prints by Yorkshire artist Suzi Thompson – dreamy natural landscapes in a deep turquoise hue.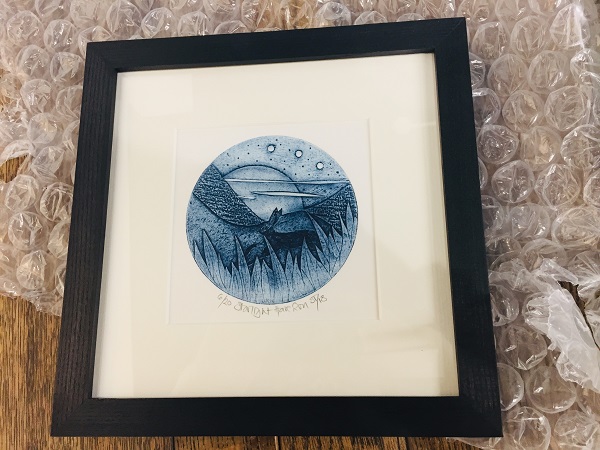 Focus Gallery is an integral part of the proudly independent Derby Road retail community. While we're chatting, owners of neighbouring shops keep dropping in to say hi and ask if they need anything – and Antonia is more than happy to direct her customers to the other shops if she doesn't have quite what they are looking for; it's not hard to imagine the tight-knit support network that exists here. It probably helps, too, that Antonia treats all of her customers like long-lost friends, which is presumably a contributing factor in the amount of repeat custom that Focus Gallery seems to enjoy.
She even gives us a tour of the downstairs jewellery school. It's filled with mysterious-looking equipment on benches, the likes of which we haven't seen since the days of Design Technology at school – drills, polishers and metal tools of all kinds. Antonia talks us through their 6-week Jewellery School, which offers the chance to try your hand at various techniques such as texturing and soldering, and working with materials such as copper, aluminium, brass and silver. This course is so popular that Antonia has had to add extra workshops to try to keep up with the demand, and it's currently fully booked up until April. Many students choose to join membership afterwards, paying just £25 a month to use the equipment and practice their techniques, and presumably benefitting from being in this creative and inspiring environment.
So despite all of the upheaval of the refurbishment and their doors having been closed for almost 2 months, Focus Gallery are firmly focused on the future and looking forward to their official reopening on Saturday 2nd March when the art sale and solo wall show are full. Antonia sums it up nicely: "We're alive and kicking and we're not going anywhere." - and we're very glad to hear it!
This blog was written by Sophie Milne, Communications Executive at Visit Nottinghamshire.
Related
0 Comments