With over a thousand years of history beneath its streets, Nottingham's Lace Market is one of the oldest areas of the city. Once Nottingham's industrial centre and the beating heart of the UK's lacemaking industry, it's now a protected heritage area. Its grand red brick warehouses and factories are home to creative businesses, upmarket bars and independent restaurants, and it's also a stone's throw from Nottingham's Motorpoint Arena.
This makes it an ideal place to enjoy a Nottingham city break, and where better than the Lace Market Apartments, right in the centre of it all? Housed in a characterful Grade II listed red brick building, you can't get much more Nottingham than this.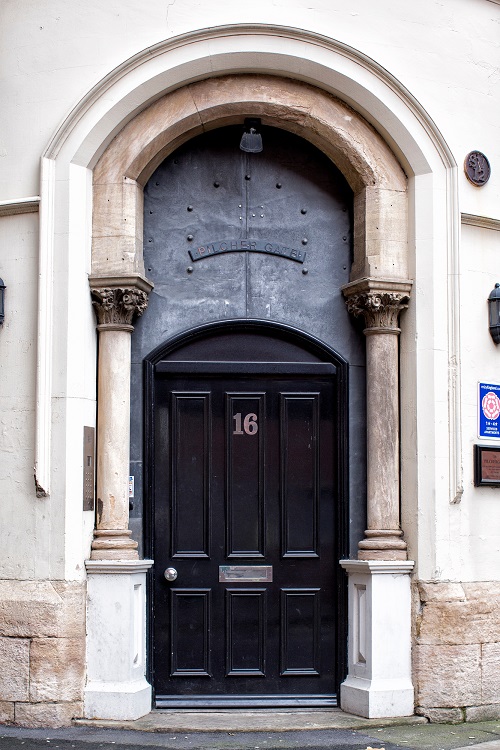 Step through the grand and elegant doorway and you'll be greeted by a selection of charming self-catering apartments, providing spacious accommodation for either two or four people. Visit Nottinghamshire had heard a tale or two about its legendary penthouse suite, so we couldn't resist heading up for a sneak peek.
You need a key to access the top floor, and the VIP experience begins the moment that the lift doors slide open. You step out – not into a corridor like you might expect - but directly into the penthouse apartment.
It's an impossibly large open-plan living space, characterised by gently sloping ceilings and brightened by huge windows and floor lighting. There are carefully crafted, distinct areas for relaxing, dining and socialising. It's tastefully decorated and the fully fitted kitchen is large and well equipped.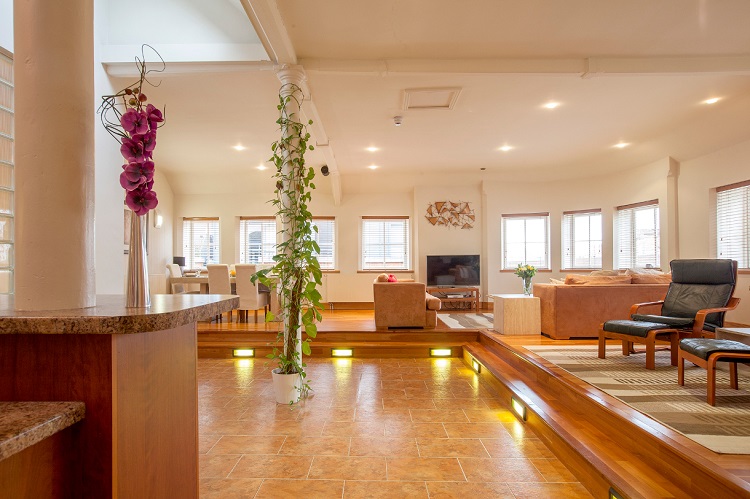 The bedrooms are charming, too – spacious and airy, with king sized beds and a ridiculous amount of storage space. If you're the sort of person who insists on packing nineteen outfits for a three-day holiday, it'll be right up your street.
And despite the metropolitan location, you can rest assured that you won't be troubled by the sounds of the city: there are simply peaceful views over the skyline in all directions. We can just imagine whiling away a lazy evening here, watching the sun set over the Nottingham cityscape.
The whole place feels extraordinarily exclusive, like a high-end hotel - but with all of the freedom, privacy and creature comforts of self-catered accommodation.
So if you're celebrating a special occasion, looking to whisk away a loved one on a romantic getaway, or if you and your pals are after a glamorous city centre pad for your big night out or concert, we know just the place. It's a real home away from home – if you're accustomed to living in a luxury penthouse suite, that is. We're sure we could get used to it.
This blog was written by Sophie Milne, Communications Executive at Visit Nottinghamshire.
Related
0 Comments