If you're not one to usually celebrate Valentine's Day or are simply looking for something a little different to do with your other half this year, then look no further. We've pulled together a few special events and attractions in Nottinghamshire that we think may be right up your street when it comes to romance with a twist.
---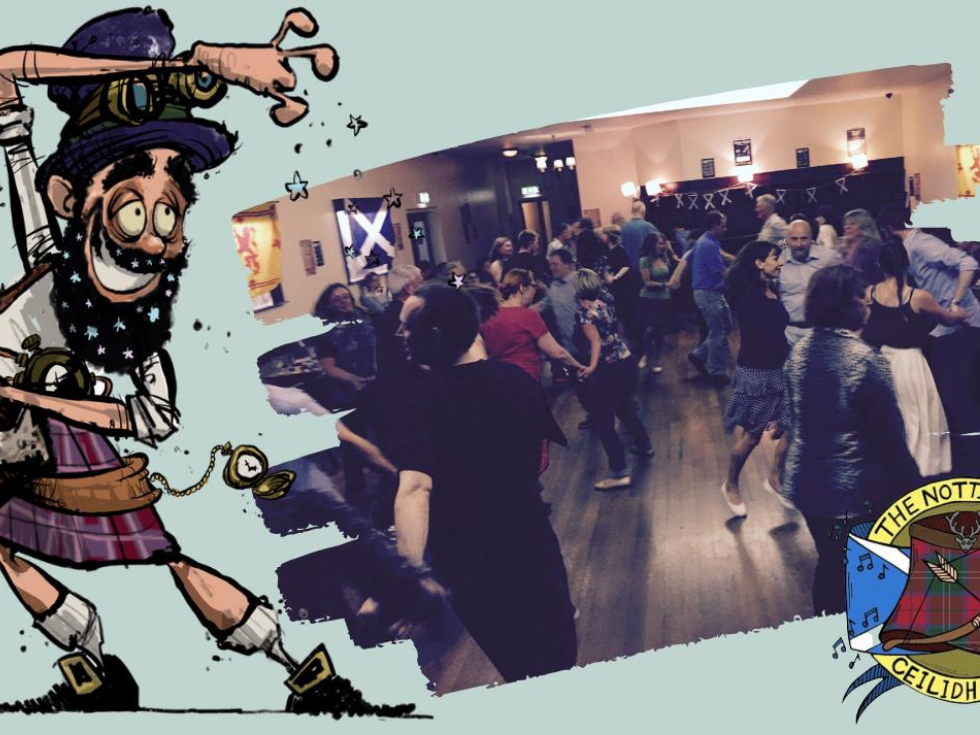 Beeston Ceilidh at Boat & Horses | Friday 11 February 2022 | 8pm - 11pm | Tickets: £5 per person, under 16s go free
Try something a bit different this Valentine's weekend and kick off a romantic weekend with some traditional Scottish dancing! Join this fun-filled ceilidh and dance to recorded music as a caller helps you through the dances. You don't need to be a member of the Ceilidh club to join in the fun, simply turn up with no need to book or buy in advance. Enjoyed by all ages, you can join dressed in jeans, full highland dress or anything in between. This is the perfect activity to do with a partner, or a fab way to meet new people.
To find out more, click here.
---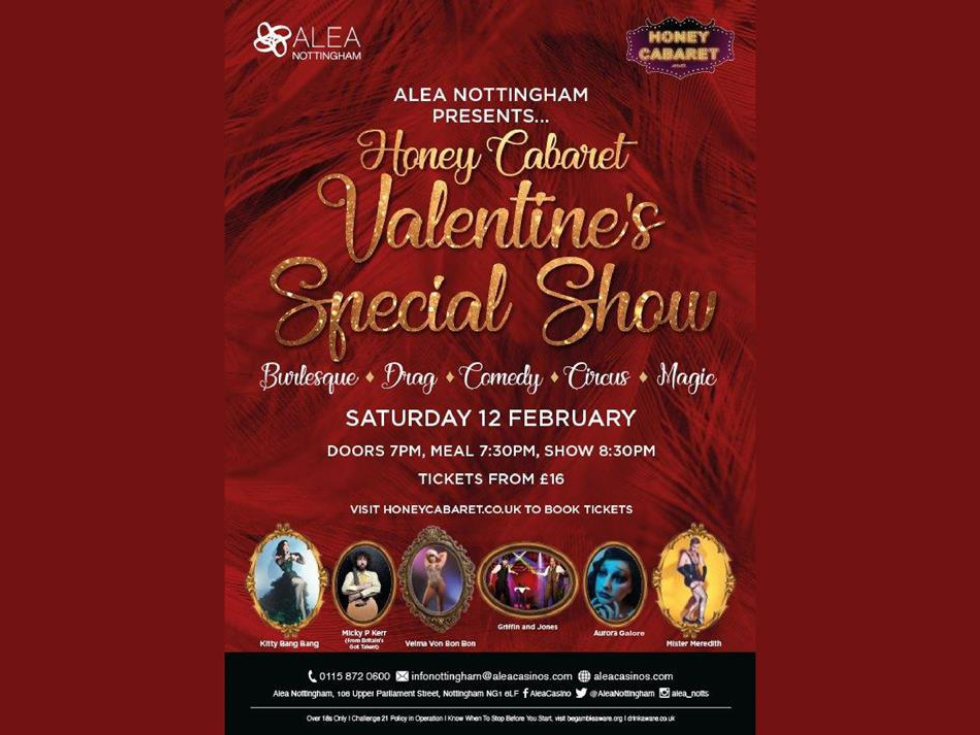 Honey Cabaret Valentine's Special Show | Saturday 12th February 2022 | Meal Entry 7:00pm | General Entry 8:15pm | Alea Casino | Tickets: from £16
If you're looking for something a little cheeky this Valentine's weekend, book tickets to this fabulous cabaret show and see superstar performer Kitty Bang Bang! She will be joined by Aurora Galore, Velma Von Bon Bon, Griffin and Jones, Micky Kerr and hosted by Mr Meredith. You will be blown away by the incredible performances, dazzling costumes and musical capers in a night to remember.
To find out more, click here.
---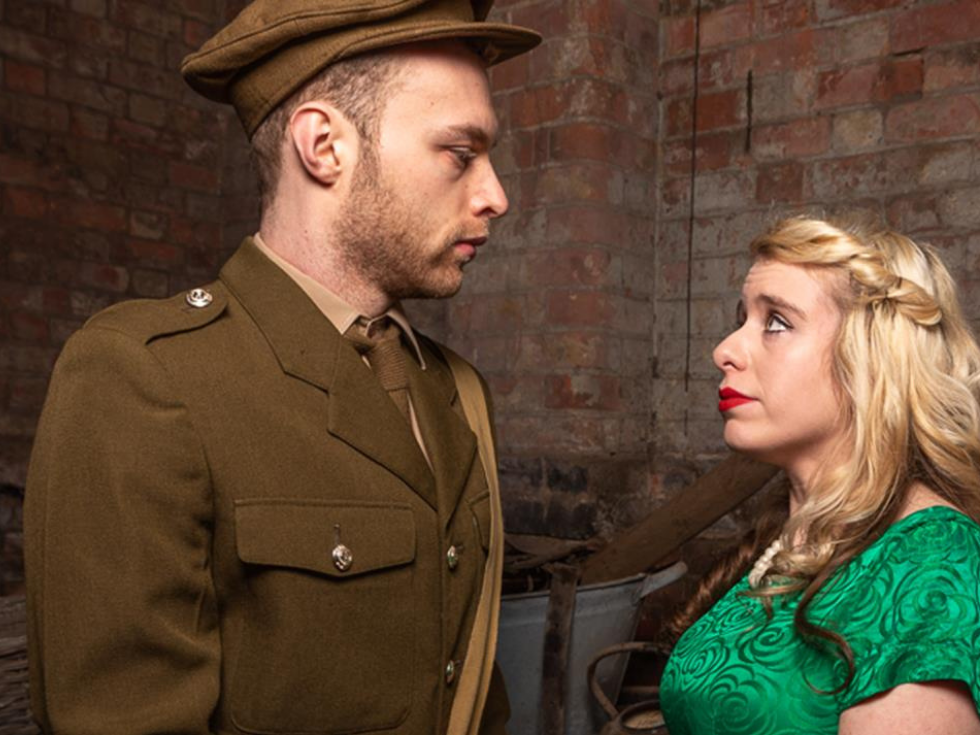 Coctails and Crime: Ballroom Blitz | Saturday 12 February 2022 | 7:30pm - 10pm | National Justice Museum | Tickets - £23.95
After months of the Blitz, the people of Great Britain are ready to party like it's their last day on earth! Victory curled ladies and uniformed soldiers gather in Nottingham's Shire Hall for Valentines Ball to celebrate love and being alive. Classic cocktails are flowing, big band music is playing, and the party is in full swing. That is, until a dead body is discovered. No one can leave the party until the murderer is discovered – do you think you have what it takes to discover whodunnit?
To find out more, click here.
---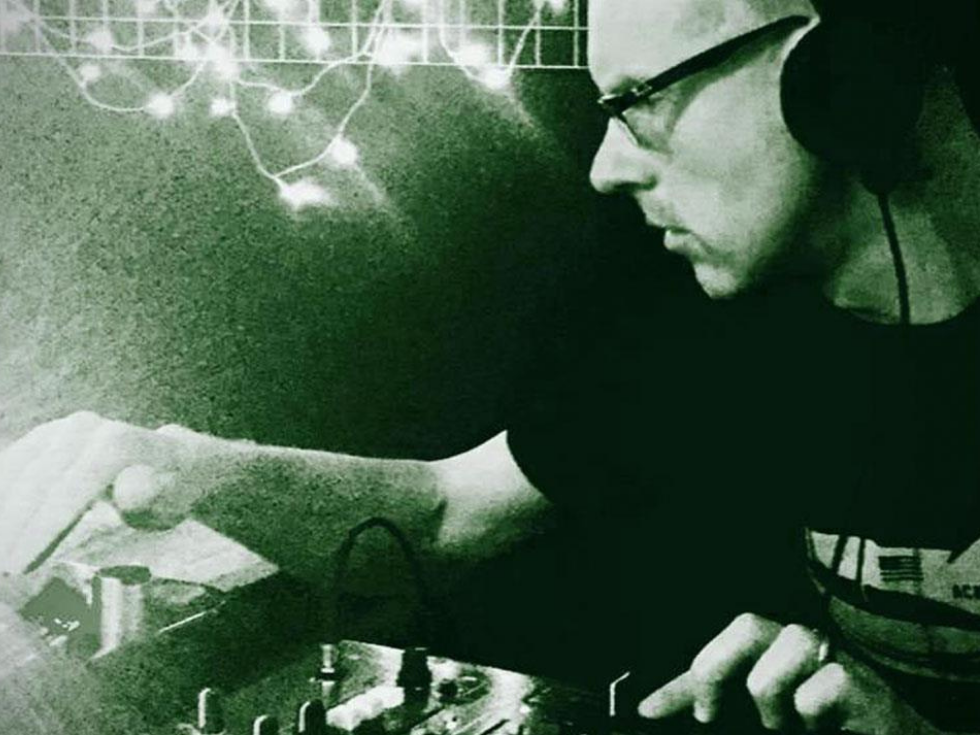 Live Music Social: Dirty Disco Sound System | Friday 11 February 2022 | From 6.30pm | Free entry
Perfect for music-lovers, catch Dirty Disco Sound System as they once again take to the stage to DJ under the glass roof of the iconic Malt Cross music hall. This is a free event, however any and all donations are welcome to support the charitable work of YMCA in the city and across the county. The YMCA is a youth charity committed to supporting individuals and communities to belong, contribute and thrive. Booking is advised as spaces are limited.
To find out more, click here.
---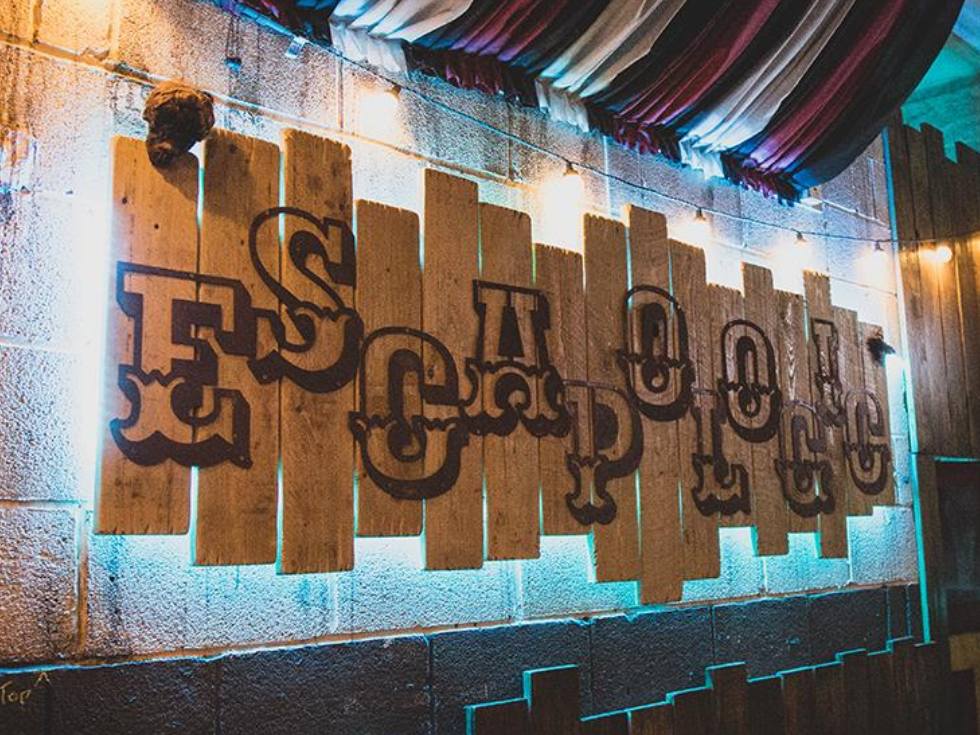 Escape Room Experience
If you're feeling up to taking on a challenge with your other half, we've just the date idea for you; escape rooms, and thankfully, Nottingham has them in abundance. Newest on the scene is Cave Escape. Based within a unique site - a sandstone cave system once used as cellars, Cave Escape aims to bring you some seriously immersive escape games, jam-packed full of riveting twists and turns, conundrums and puzzles!
Escapalogic offers a great range of themed rooms with movie-quality special effects and completely realistic sets and sound design - choose from the clever, the curious, or the downright creepy. At Logiclock, expect pirates, professors and Mafia-themed rooms, from which you and your plus one will have just one hour to escape.
---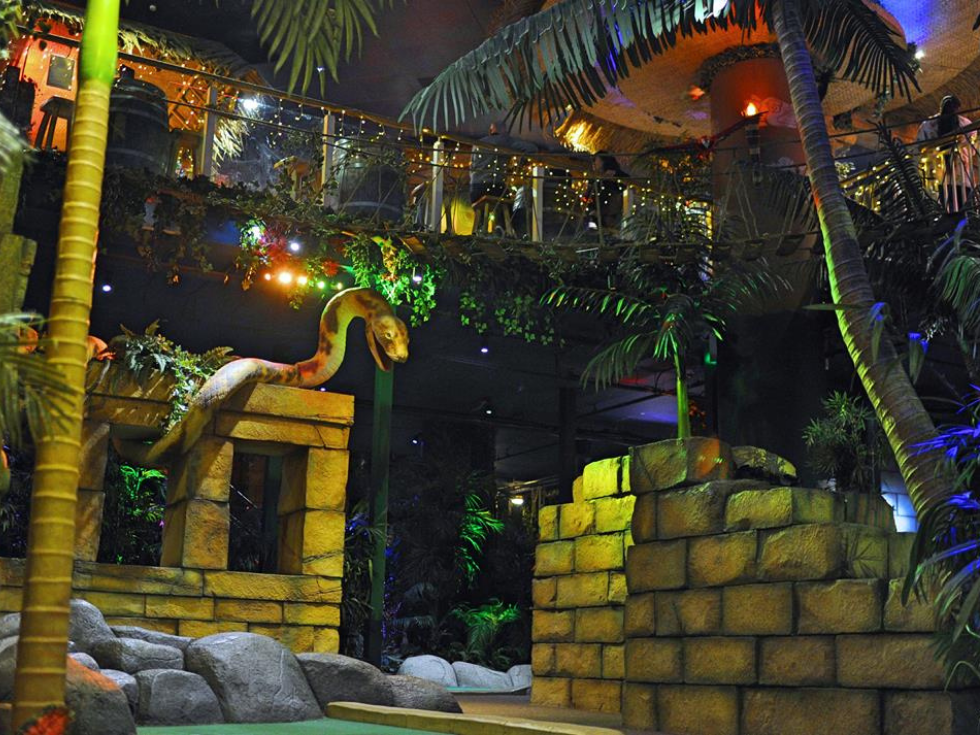 Come rain or shine The Lost City Adventure Golf is a cute place for a date, surrounded by the sights and sounds of a tropical rainforest. This state-of-the-art adventure golf complex features two 18-hole courses where you can either be a true romantic and help your partner (or best buddy) to conquer the course, or get competitive and go head to head. Following your round of adventure golf, celebrate your wins or commiserate your losses with an exotic cocktail in their Tiki themed bar.
---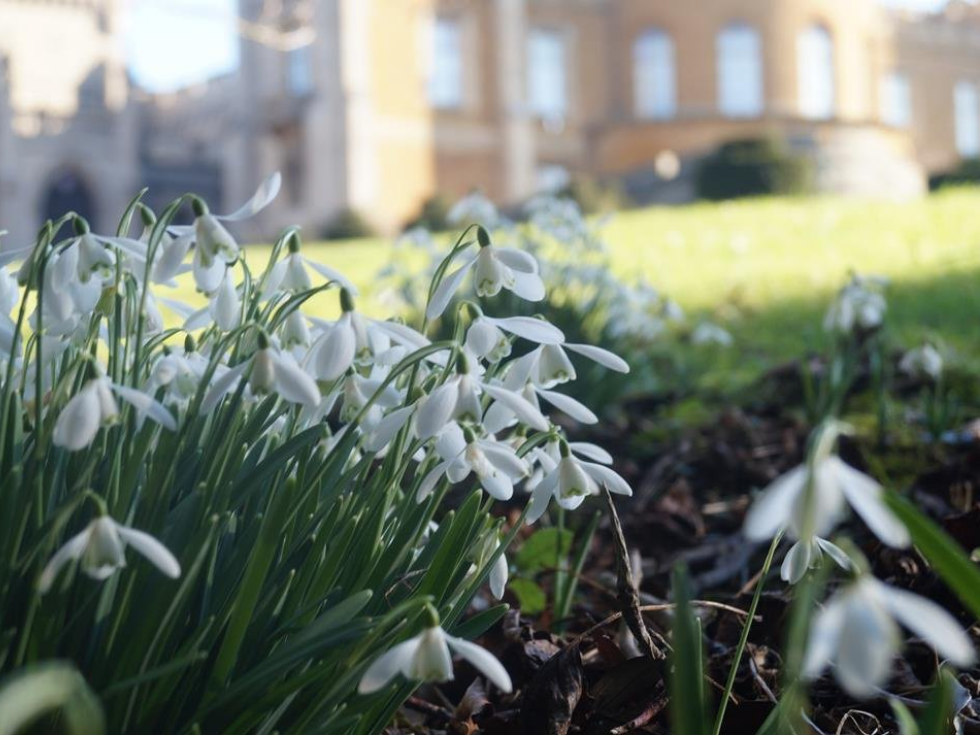 Snowdrop walks
For those who find Valentine's Day a bit too sickly sweet and commercialised - but still want to show their loved one that they care, or for couples who value presence over presents.
Snowdrops at Holme Pierrepont Hall | Sunday 6 February - Sunday 6 March 2022 | 11am - 4pm | Tickets: from £5
Take a romantic Sunday walk through the Snowdrops at Holme Pierrepont Hall where the spectacular blanket of white flowers provides the perfect backdrop for spending some quality time together.
Snowdrop Walks at Belvoir Castle | Thursday 10 - Sunday 20 February | Tickets: from £12
Enjoy a ramble amongst the snowdrops at the Belvoir Castle estate and admire even more spring blooms appearing as the weeks progress.
---
This blog was first published in 2019 and was updated in 2022.
Related
7 Comments