A Sunday Roast is a tricky beast, hard to do really well, but also easy to disappoint. I'm sure we've all had our fair share which are just fine, but with so many elements to nail it can be easy to let the side down with soggy veg, watery gravy or burnt Yorkshires.
So when our friends at Browns offered Visit Notts' Sunday roast connoisseurs the chance to try theirs we jumped at the chance.
Just round the corner from Nottingham Playhouse and the Georgian splendour of Regent Street, the interior is unlike almost anything else I've eaten in. Chic, sophisticated and refined, the dining room transports you to another world, with a piano player adding yet another level of class. The waiting staff are also incredibly attentive and charming, which always helps to make you feel valued as a guest.
Onto the food and drink; between the four of us we had several dishes, so to give you a full overview here's some highlights from each of us…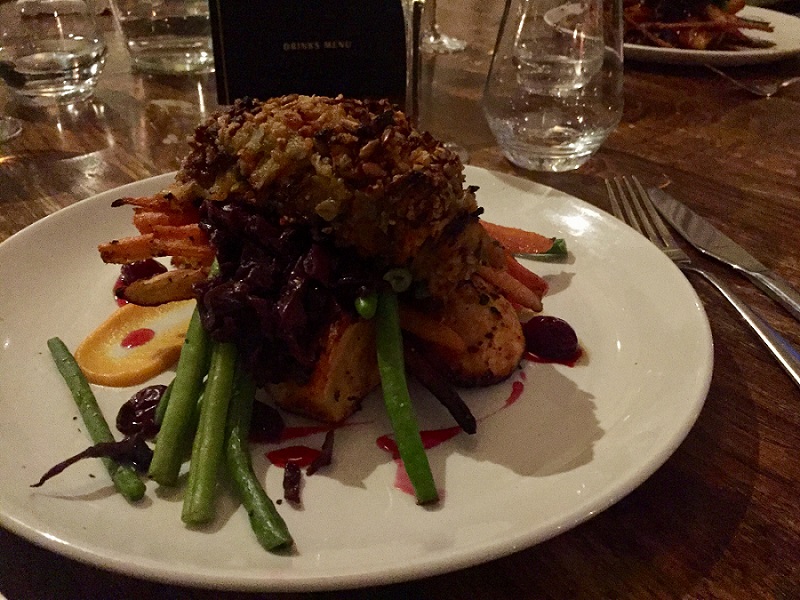 Chris (me): First class gravy. Fact. I also had some crackling with my pork belly which was shaped into chopstick-shaped lengths, which was without a first! The rest of the accompaniments were also delicious, which can be easily overlooked. The presentation had also clearly been thought about too which is always something I notice. I was also impressed with the choice and innovation on the menu.
Genevieve: As a vegan I was a little apprehensive but my nerves where misplaced. The waiter took his time to advise me on what was vegan and which dishes could be adapted to be vegan, with his recommendations thrown in. When my nut roast was presented I was pleasantly surprised that the chef had made a separate vegan gravy for me too. This small, yet important piece of service made this dining experience a joy.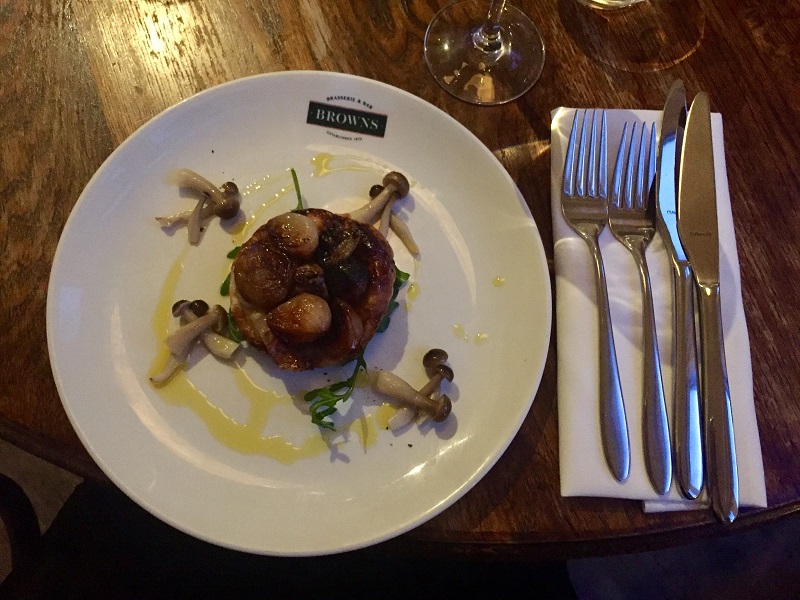 Alex: I rarely opt for a Sunday Roast on the odd occasion that I eat out on a Sunday but wowee – Brown's Sunday Roast did not disappoint! I had scallops for starter, served with butternut squash puree, sage, lemon & pumpkin seed pesto. It was perfect – nice and light, and the puree and pesto were so delicious.
The roast dinner itself (I opted for beef with Yorkshire puddings) was simply amazing! It was a big portion and everything was so tasty and cooked to perfection. It was tough, but I managed to squeeze a dessert in – a wonderfully squidgy and rich chocolate brownie with creamy vanilla ice cream. What a top meal out!
Alistair: 'Best Sunday Roast in Nottingham' is a bold claim, but the feast served up by Brown's was certainly the best I've had for some time. I also went for the roast beef, which was cooked to juicy perfection, served with plenty of fluffy roast potatoes.
I'm sure a roast of this magnitude would be more than enough to satisfy the appetites of most people, but likewise I bravely soldiered onto desert. I went for my favourite roast dinner complement, apple crumble, which was served with ice cream, and taken to another level with the addition of cherries and almond.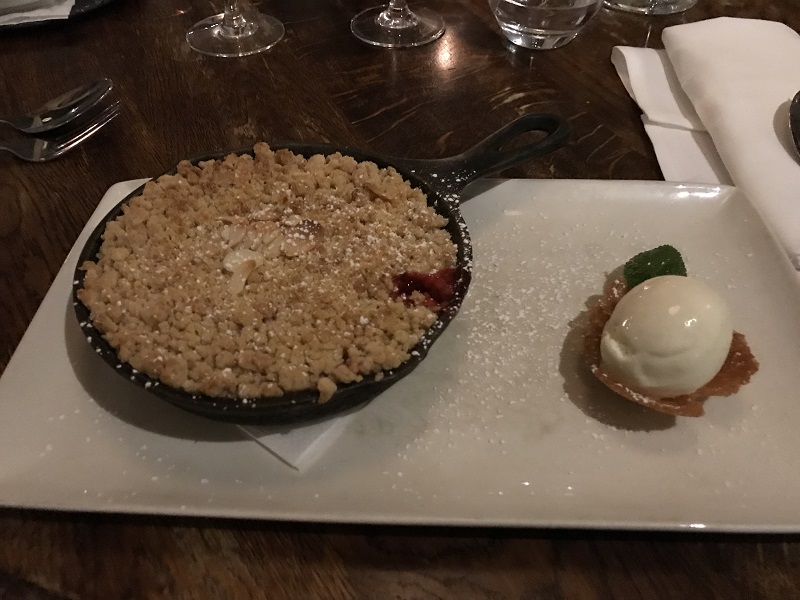 So all-in-all as you can see we had a first-rate experience, with the venue, staff and quality of food ticking our boxes highly. It's also good value for the quality with a Sunday main course starting at £11.95. The afternoon tea also caught my eye at just £14 pp, so we'll all definitely be considering a return visit!
- This blog was written by Chris Hickman, Visit Nottinghamshire Communications Manager
Related
0 Comments