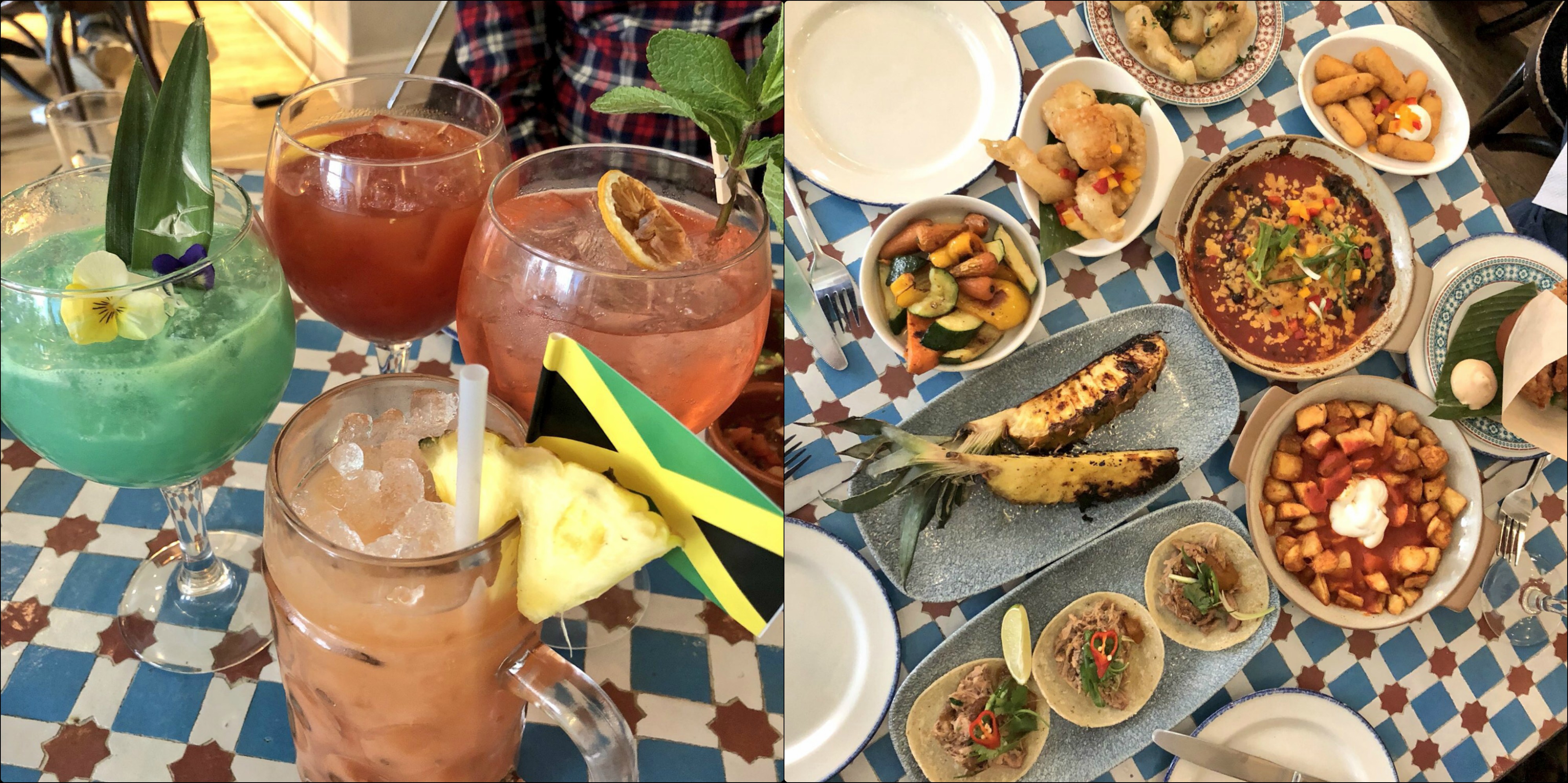 One thing's for sure when you visit Nottingham's Revolución de Cuba – you and your amigos are guaranteed to have a good time! From the moment you step into the beautiful Alexandra House on Market Street, through the grand door and into the bar, you're met by smiling staff and swept away by the rhythms of Latin inspired music. On our recent visit to review the new 2018 tapas and cocktail menu, we were quickly whisked away to our table in the light and bright restaurant area and got stuck into perusing the exotic new choices.
Each of us chose a different cocktail and the vibrancy of the colours transported us all straight to a beach in Cuba when they arrived! Our top-tip is the Polynesian Punch if you fancy something a little different, both taste and appearance-wise. All the new cocktails we tried were colourful, full of flavour and super Instagram-able! And of course, are available on the famous Revs' Happy Hour which is 2-4-1 between 3pm-7pm on weekdays, 5pm-7pm on Saturdays and all-day Sundays.
We ordered a lot of tapas, a serious lot of tapas. As Revs connoisseurs we know how good it is. Delighted the staple favourites such as patatas bravas, honey roasted vegetables and the mojito prawns are still available, we picked a few newbies including jerk fried chicken, pork tacos and roasted pineapple to go with them. The new menu items were complete 'winners' – bursting with flavour and various textures. We hope they are around to stay. Highlights for me always include the patatas bravas, thanks to the rich tomato sauce and creamy garlic aїoli (a match made in Latino heaven when paired with the crispy potatoes) and the new roasted pork tacos – how do they get the tacos so soft?!
My fellow reviewer Sarah recommends the Halloumi tacos, which conveniently come in sets of three so there is just about enough to share if you're feeling generous! And her regular favourite, the crispy and tasty Mojito prawns, which you probably won't want to share.
For a fab time with friends, a family date or a Latin-charged dinner for two, I can't think of anywhere better than Revs de Cuba when visiting Nottingham! Another tip is to make a reservation in advance, especially if visiting at the weekends, it's a very popular place and can get booked up weeks in advance. A bit like actually going to Cuba - book it, visit it, love it!
This blog was written by Alex Broughton, Marketing Manager at Visit Nottinghamshire.
Related
0 Comments