There's a noticeable chill in the air as we enter November, but across Nottinghamshire there's plenty of events coming up this weekend to help you resist the lure of cosy blankets and the urge to hibernate!
On a more sombre note, as we prepare to mark Armistice Day, there are various events taking place to honour the fallen of World War One. Details of all First World War Centenary events can be found here. A special mention goes out to the talented orators Woolly Tellers, who'll be sharing stories of sacrifice and telling tales of bravery with humour and humanity at National Justice Museum on Saturday.
Don't forget to have a look at our What's On pages and Things to Do section for lots more ways to spend your weekend. We love to see and hear what you have been up to in Nottinghamshire so don't forget you can use #lovenotts to share the love and connect with us via our Twitter, Facebook or Instagram!
Games of Remembrance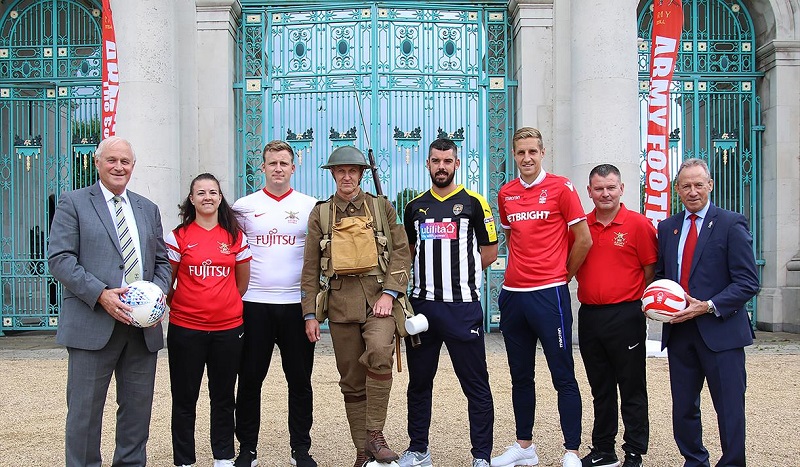 Notts County Football Club and Nottingham Forest Football Club
Thursday 8 November | 12pm
Tickets Women's Match: Adults £5, Concessions and Under 16 £2.50, Family (One Adult, 2 Under 16) £5
Tickets Men's Match: Adults £10, Concessions and Under 16 £2.50, Family (One Adult, 2 Under 16) £10

In a unique tribute to mark the centenary of Armistice, so special we had to slightly extend our definition of 'weekend' to include it, Nottingham plays host to the biggest football commemoration of World War One in the UK. Troops from the British Army Football Association will take on the German Bundeswehr to honour the soldiers on both sides who made the ultimate sacrifice. Football kept troops motivated, fit and built stronger teams in unimaginable conditions on the frontline - this event serves to keep memories of courage alive and give tribute to the thousands of footballers and fans, both soldiers and civilians, that played such a key part in the war.
Closer to home, women took to the game in large numbers for the first time to boost morale and raise funds for the millions of veterans returning with life changing injuries. To mark this contribution, the day will begin with a Women's match, kicking off at Meadow Lane at 12pm. Following this the doors will open to the family-friendly Fan Zone at Nottingham Forest' City Ground at 5pm, featuring displays of military equipment and live music, before the Men's match Kicks off at 7pm.
For more information, please click here.
---
Nottingham Comedy Festival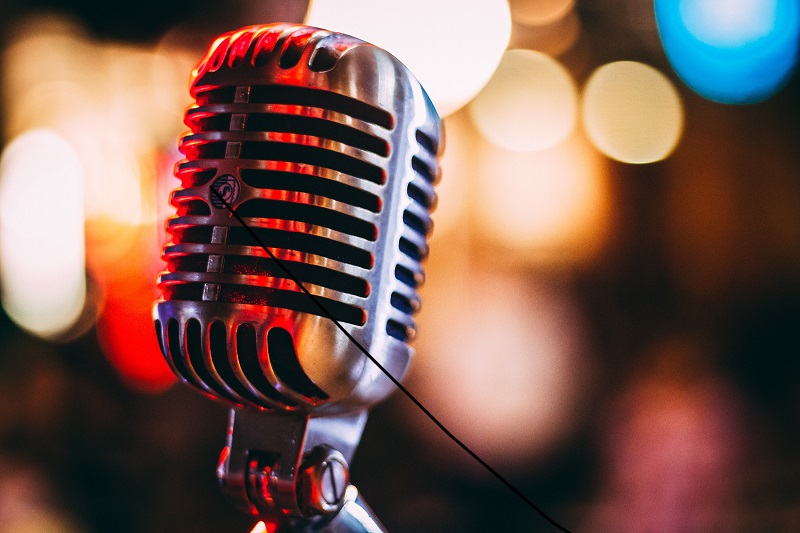 Various Venues
Having wowed audiences all week with a diverse range of rising stars and established acts on the comedy circuit, Nottingham Comedy Festival still has some incredible events lined up for their closing weekend. For something a little different, award-winning cabaret performer Mat Ricardo is sure to please the crowds with his impressive array of special skills and clever tricks. Bowie fans, be sure to check out Katie Mitchell, who will perform a hilarious and heartfelt rendition of the beloved Jim Henson movie in her One-Woman Labyrinth. Meanwhile, if you like sci-fi sketches, slapstick or socks, the Scottish Falsetto Sock Puppet Theatre will take to the stage on Saturday for a fast-paced show filled with wit and innuendo.
---
Green's Windmill Autumn Fayre



Green's Windmill & Science Park
Saturday 10 November 2018 | 11am - 3pm | Tours at 1pm, 2pm and 3pm
FREE Entry | Tours £3 Adults, £2 Children
This Saturday is the perfect day to visit this popular museum and science centre, which celebrates the life and work of mathematical genius George Green. In addition to the educational, hands-on experiments which explore electricity, magnetism and light, there will be a varied selection of stalls to browse and home-made pizza fresh from the community garden pizza oven. Be sure to take in a tour of the working mill for breath-taking views across the city.
For more information, please click here.
---
Opera and Classic Concerts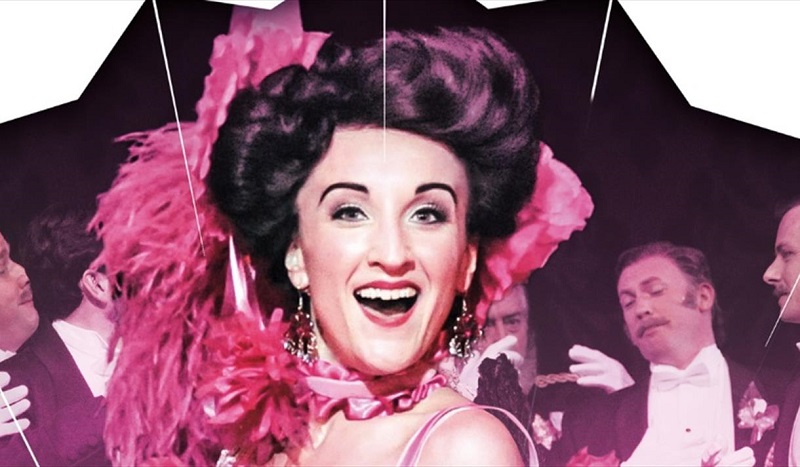 Various Venues
Fans of opera rejoice; this weekend sees not one, but two brilliant productions take to the stage at Nottingham's Royal Concert Hall curtesy of Opera North. One of the world's most popular operas, Puccini's Tosca, is showing Friday 9. This melodrama of lust and love set to a high-octane score is a passionate exploration of personal freedom. On Saturday 10, Lehár's greatest hit The Merry Widow tells the tale of a lavishly rich woman seeking a second husband amidst conspiring political forces trying to sway her affections. Meanwhile, the Choir of St Mary's Church alongside the Orchestra of the Restoration, will mark the eve of the 100th anniversary of the Armistice with a performance of Verdi's most powerful work, Requiem.
Ease into Sunday morning with an hour of the melodic, musical stylings of pianist Rachel Cheung, as part of the Sunday Morning Piano Series at the Royal Concert Hall. The Young Steinway Artist, described as 'a poet and a dramatist', will be performing several exquisite arrangements, after which you can enjoy a complimentary tea or coffee along with an enticing slice of cake.
---
Battles Over – A Nation's Tribute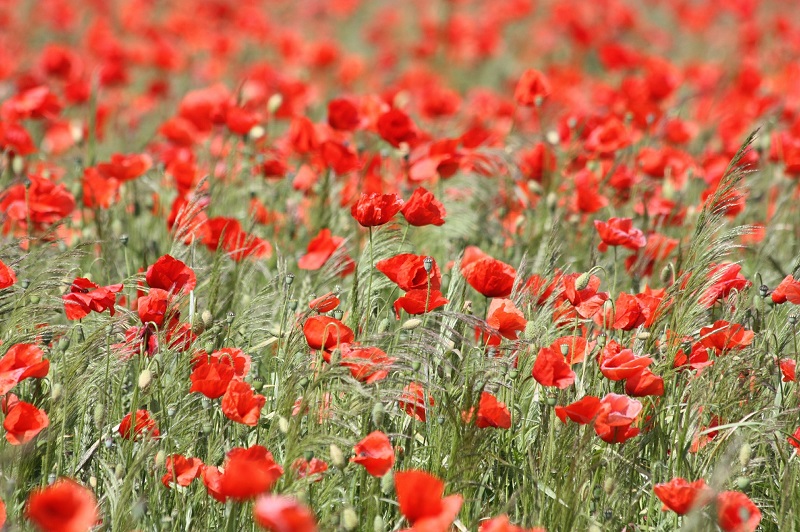 Nottingham War Memorial Gardens, Victoria Embankment
Sunday 11 November | 6:30pm
FREE ​​​​
As darkness descends on Armistice Day, throughout the UK and beyond beacons will be lit to symbolise the 'light of hope' that emerged from the darkness of war, a century after the guns fell silent. Nottingham's ornamental Memorial Gardens, which sit beside the river Trent on Victoria Embankment, will set the scene for a moving tribute to the 14,000 men and women of Nottinghamshire who were lost.
This family-friendly event, featuring poetry and musical performances, is a touching way to honour the sacrifice of the generations who went before us, especially for younger audiences who may not appreciate more formal tributes. Light and soundscapes will transform the tranquil gardens, which were donated to the people of Nottingham by Sir Jessie Boot, to forever be a place of peaceful, public remembrance. The beacon will be lit at 7pm in front of the imposing yet beautifully designed, grade II listed War Memorial.
Related
0 Comments