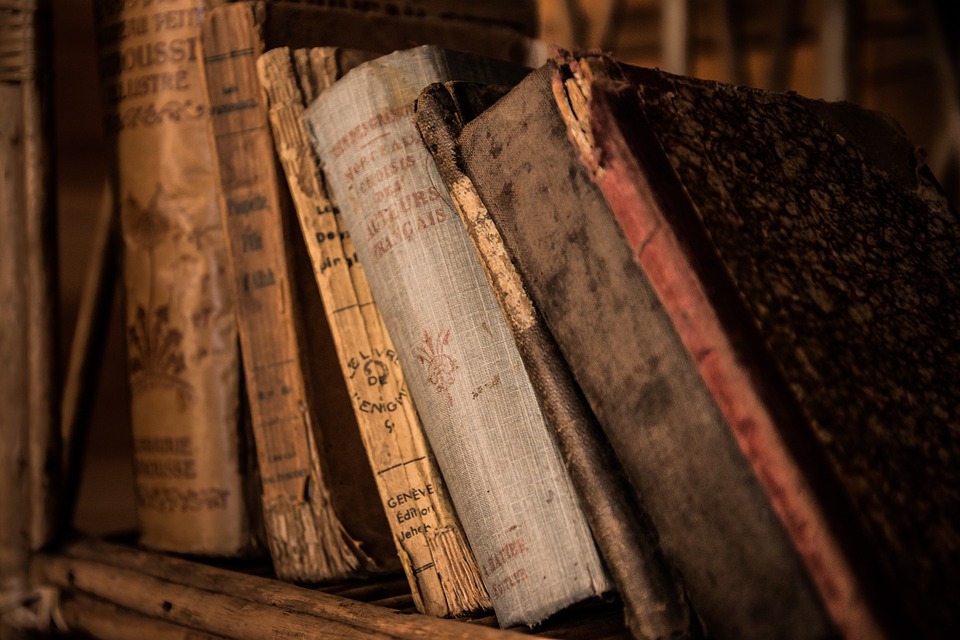 From the ancient ballads of Robin Hood to the notorious mad, bad and dangerous to know Romantic poet Lord Byron, and our other rebel writers D.H. Lawrence and Alan Sillitoe, Nottinghamshire has never been short of a story to tell. On World Book Day we wanted to share some of our favourite literary destinations in Nottingham – a UNESCO City of Literature.
---
Rebel Writers
Poet, rebel and champion of liberty, the legacy of Lord Byron is very much alive in Nottinghamshire. Inheriting his title and his ancestral home Newstead Abbey aged 10, he spent much time in his early years in the pretty market town of Southwell. Famously dubbed 'mad, bad and dangerous to know', the Romantic poet is famous the world over as a passionate lover, a political revolutionary and a man who inspired the Greeks to victory over Turkish rule.
Newstead Abbey now houses a museum containing Byron memorabilia including many personal items. Pre-booked groups can enjoy a tour of the house with an eccentric costumed Lord Byron guide who will tell tales of Boatswain – Lord Byron's dog, and also his wild parties that entertained the great and good of the 1800s.
Despite his huge contribution to British poetry, upon his death in 1984 his notorious exploits meant he was denied a final resting place in Poet's Corner, Westminster Abbey, and he is buried in the family vault at St Mary Magdalene Church Hucknall.
One of the first famous authors of working-class origins, D.H. Lawrence was a Nottinghamshire miner's son who would go on to change the face of English Literature. His debut novel The White Peacock uses settings that were heavily inspired by the Nottinghamshire countryside and his early years in Eastwood. Here you'll find the D.H. Lawrence Birthplace Museum, an authentically recreated miner's cottage where you can learn about life in the mining community which shaped Lawrence's childhood and writing, see rooms where the family lived and view personal items and some of Lawrence's original watercolour paintings. Walk in Lawrence's footsteps in Eastwood on the Blue Line Trail, and explore the countryside that inspired novels such as the Women in Love and the infamous Lady Chatterley's Lover.
Nottingham's most famous contemporary author, Sillitoe was part of the so-called 'angry young men' whose writings depicted the often harsh realities of working class life. His first novel, the ground-breaking and critically acclaimed 'Saturday Night and Sunday Morning' painted a vivid picture of Nottingham. He was made an Honorary Freeman of the City of Nottingham at a special ceremony in June of 2008.
---
Things To Do

Explore Nottingham's literary legacy on this fascinating tour that showcases the city and celebrates the many writers, poets and published authors associated with Nottingham. From children's literature to Booker Prize winners, scriptwriters and award-winning authors plus our very own Young Poet Laureate – there's much to discover about Nottingham's thriving literary scene, past and present.

Hidden in plain sight in the heart of the city lies a little-known oasis of calm – a haven for bookworms and literary lovers. Established in 1816, Bromley House Library is one of only a few subscription libraries in the country, a thriving independent lending library and hub of intellectual activity and creative thinking. Home to around 40,000 books, it brims with classic charm, full of cosy reading nooks and curious antique features, including a gorgeous original spiral staircase straight out of a storybook.
Outside, their tranquil and secluded walled garden is the perfect place for quiet reflection or to soak up some inspiration. Discover the delights of this hidden gem on one of their regular tours, or seek out their programme of thought-proving talks.
Book lovers should be sure to check out the brilliant Bookwise. Inviting and intriguing, these second-hand bookshops are a far cry from a jumble sale or average charity shop book section. From nearly-new books to vintage classics, each book in their impressively diverse range is good quality and incredible value. Most are priced from £2 - £5, with a host of fiction titles available for just £1. Even better, all proceeds are in aid of Music for Everyone, a music-education charity which provides imaginative music participation opportunities for people of all ages and abilities. Their wide selection covers lots of subjects, from the Arts to sports, media, business studies, travel and much more. Find their stores in the city centre, Newark and Southwell.
While it's never been confirmed, it is widely thought that children's author J.M Barrie found inspiration for his classic and much-loved Peter Pan while living and working in Nottingham. He began his career in journalism on the Nottingham Daily Journal and would walk through the arboretum on his way to their offices. The story goes that while taking a walk along Clifton Grove, he saw a street urchin dressed in green rags, playing around the trees. The arboretum's pond with its central island and the bell tower with canons may well have made their way into Barrie's imagination to inspire Neverland.
---
This blog was written by Claire Jones, Marketing Assistant at Visit Nottinghamshire.
Related
0 Comments