In our brand-new 'love local' blog series, we're celebrating the wonderful people behind Nottinghamshire's local, independent businesses. We're continuing the series with a guest blog from Wayne Asher of Redsmith Distillery about their signature gin.
"It has been three years since Redsmith London Dry Gin was released for sale. Since then the classically styled London Dry Gin has found its way into many fine establishments both in and around Nottingham and also further afield. Redsmith Distillery's signature offering has also picked up prestigious awards since launch: "Gin of the Year" in the classic category at the Craft Distilling Expo. in 2016 and also a coveted Double Gold Medal at the San Francisco World Spirit Competition IN 2018. In 2017 the bottle label won "Label of the Year" at the UK Packaging awards where it was up against some stiff competition.
Our Redsmith London Dry Expression is truly versatile and is fantastic served with tonic and also performs excellently in gin-based cocktails both classic and contemporary.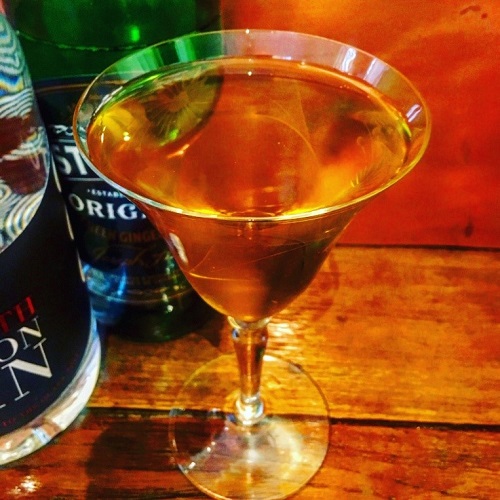 The writer and spirits judge, David T. Smith, has invented a cocktail and named it with a nod towards the legend of Robin Hood: it is called the "Sheriff". This cocktail is made with Redsmith London Dry Gin, Stones Ginger Wine and orange bitters and is served in a Nick and Nora glass.
The bitters and the bright citrus of the gin work superbly well together with light floral notes that intermingle with the sweet ginger. Spicy and zesty – excellent refreshment.
We're now offering distillery visits to Redsmith Distillery, where small parties (up to seven persons at a time) can pre-book and visit the boutique distillery operation where they can meet Jenny the still and taste the distillery's wonderful gin expressions."
Related
0 Comments