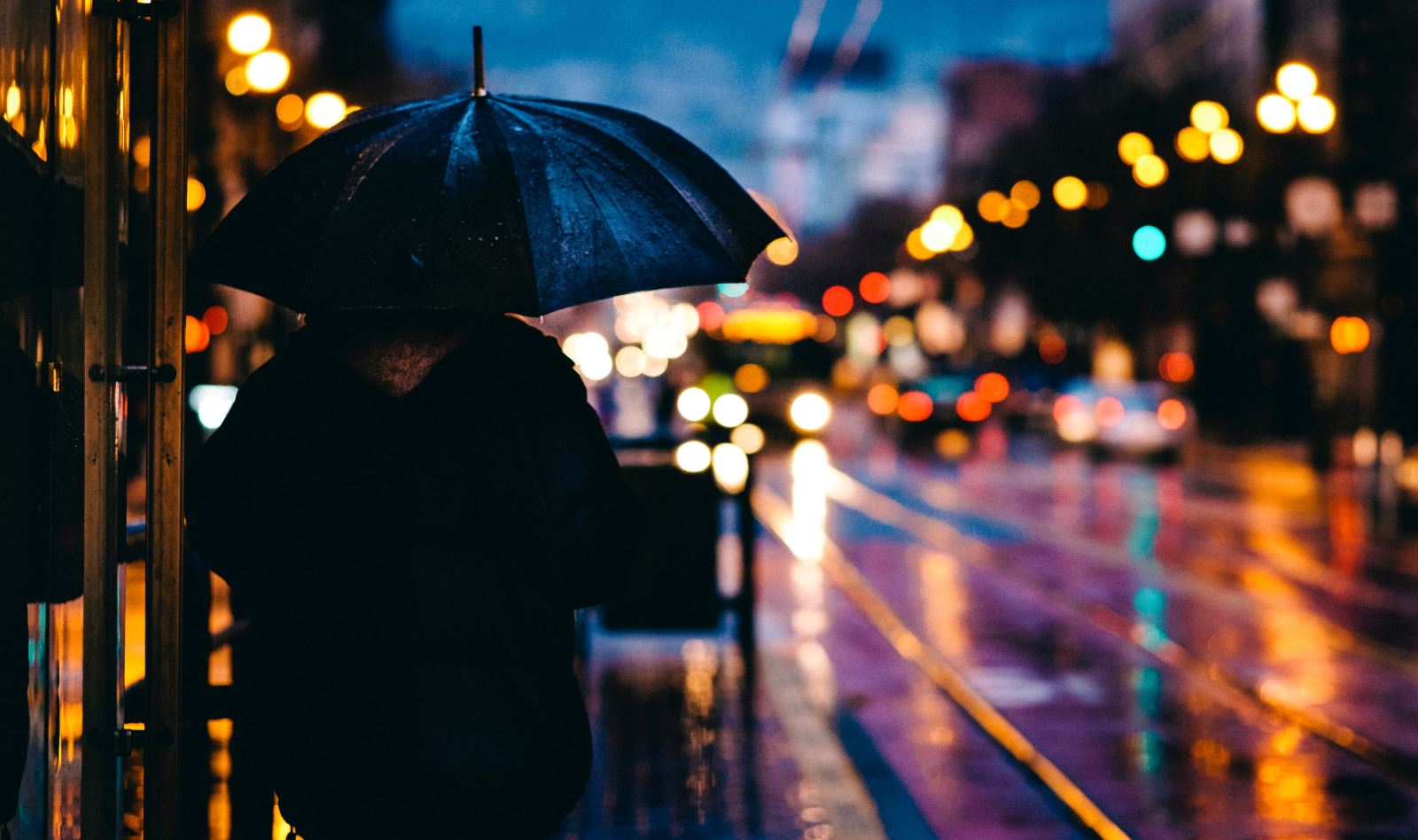 So you've arrived in Nottingham ready for an exciting day of cricket at Trent Bridge, but the weather has other plans? Don't worry – we've got everything you need to know about what happens if it rains during a Cricket World Cup match at Trent Bridge, and places to go near the stadium if the match is delayed.

What Happens if it Rains Before the Match?

The pitch has been covered and cared for by the team at Trent Bridge in anticipation of the match. Luckily, Trent Bridge has a world-class drainage system – even if the pitch is uncovered, once it stops raining, play can resume within approximately 45 minutes.
The pitch will be inspected ahead of the match start time of 10.30am – if it is not raining at the time of the inspection, the match will start as scheduled. If it is raining, the match will be delayed until the rain stops and another inspection can take place.
If the pitch inspection is delayed, there are plenty of places around Trent Bridge to weather the storm. As long as you have your ticket scanned each time you leave and enter Trent Bridge, you can come and go as many times as you please. Scroll down for our recommendations of places to go while you wait.

Approximately eight hours are allocated for the match, from the start time of 10.30am, which means around 4pm is the latest time a match can begin.

What Happens if it Rains During the Match?

If the heavens decide to open as New Zeland battle it out against India, the players will leave the field and covers will quickly be brought onto the field to preserve the pitch. The waiting game will now begin to see if the conditions improve and play can resume. If there is no chance of conditions improving the match will be abandoned.

What Happens if the Match is Washed Out?

If 15 overs or less are played, ticket holders who booked the Official ICC Men's Cricket World Cup 2019 ticket website will recieve an automatic refund, returned to the card used for payment. If between 15.1 overs to 29.5 overs are played due to adverse weather conditions ticket holders will be entitled to a 50% refund. For full details of refund policies, please take a look at the ICC website.
Ticket holders can get free travel into the city centre on all Nottingham City Transport buses that stop near Trent Bridge – just look out for the cricket stickers on the front of the bus.

Where to Eat and Drink near Trent Bridge

You can't get much closer to the Trent Bridge ground than Southbank Bar, just a hop, skip and a jump away from the main gates, overlooking the River Trent. You'll not be short of a seat in this spacious sports bar, and if you want to fill up before the match, they'll be serving up a breakfast buffet from 8.30am with no wait times. Later in the day you can you can feast on stone baked pizzas, juicy burgers and loaded fries, or check out their special menu released to mark the 40th anniversary of Nottingham Forest winning the European Cup.
---


The Stratford Haven is a charming, traditional pub just a five-minute stroll from the cricket ground. Like all Castle Rock pubs, they serve up a great range of real ales and traditional ciders – on the hand pumps you'll find a range of micro-brewed beers alongside some well-known favourites and Castle Rock classics, plus the largest selection of craft beer in West Bridgford.
If you're looking for proper, homecooked food, they have a great range of options, offering everything from cheese cobs to sharing platters and hearty pup classics, with a specials menu to suit all tastes. If you need to fill up before your trip to Trent Bridge, they'll be serving up a hearty cooked breakfast from 8.30am on each morning of the fixtures.

Top tip: If the Stratford is looking a little busy, you'll find a couple of other brilliant Castle Rock pubs with a similar feel, lots of great ales and homecooked food, nearby. The Embankment is a beautiful grade II listed building which was the second Boots the Chemist store opened by Nottingham's own Jessie Boot in 1907, located just the other side of the River Trent. Alternatively, the lovely Poppy and Pint is just a 15-20-minute stroll from the stadium.
---


Situated on Trent Bridge itself overlooking the river, this great venue is a bit different from your traditional pub – they brew their own, unique craft beers on-site in their microbrewery. They've got a great menu too, sure to delight lunchtime diners with a fab variety of foodie treats. Choose from exciting small plates such as chicken satay with peanut and stout dipping sauce, and falafel, sweet pepper and black-eyed bean fritters with chipotle crema. Or if you're after something a little more substantial, try one of Brewhouse's 'proper sandwiches' or a burger or hot dog, which are served in a sourdough beer bun – seriously cool stuff.
---


If you'd rather enjoy tea and cake than a pie and a pint as you wait to hear the verdict on whether match will go ahead, head to this charming, cosy tea house. They pride themselves on their selection of speciality teas, Italian coffees and thick hot chocolate, and of course, a selection of scrumptious cakes and high quality, homemade lunch options. Stop by for a quick sarnie, or if you've got the time to linger a little, their traditional afternoon tea is a delight.
---


You might not be able to shelter from the storm in this award-winning, artisan bakery, but if you're in West Bridgford with a little time to spare you don't want to miss it. Real, traditionally made breads, delicious pies, pastries and other sweet treats await. Great for picking up some bits to nibble on while you wait to see what the weather will bring.
---


In the centre of the leafy yet lively suburb of West Bridgford, Copper Café Bar is a stylish day time café which transforms into a relaxed evening venue. Doors open at 8am if you're looking for some brekkie to get the day started, with amazing dishes such as truffled eggs, or if you're after something more hearty, their extensive main menu is served from midday, featuring some mouth-watering main menu dishes, including butternut squash and chickpea curry and roasted lamb rump.
---
For loads more reccomendations for places to drink and dine in Nottingham, please take a look at our Food and Drink pages. If you're looking for things to do in Nottingham, please click here.

This blog was written by Claire Jones, Marketing Assistant at Visit Nottinghamshire.
Related
0 Comments