Nottinghamshire might be known for the infamous outlaw, Robin Hood, and although his face is plastered all over the city and county, there's plenty more to good old Notts. Over the years Nottinghamshire has acquired numerous statues and sculptures, representing and remembering our legends and guardians. Whether you want to capture that perfect picture for your Instagram or just something to remember your visit by, this list is definitely worth a read to find out where our legendary statues and sculptures reside.
City Centre Lions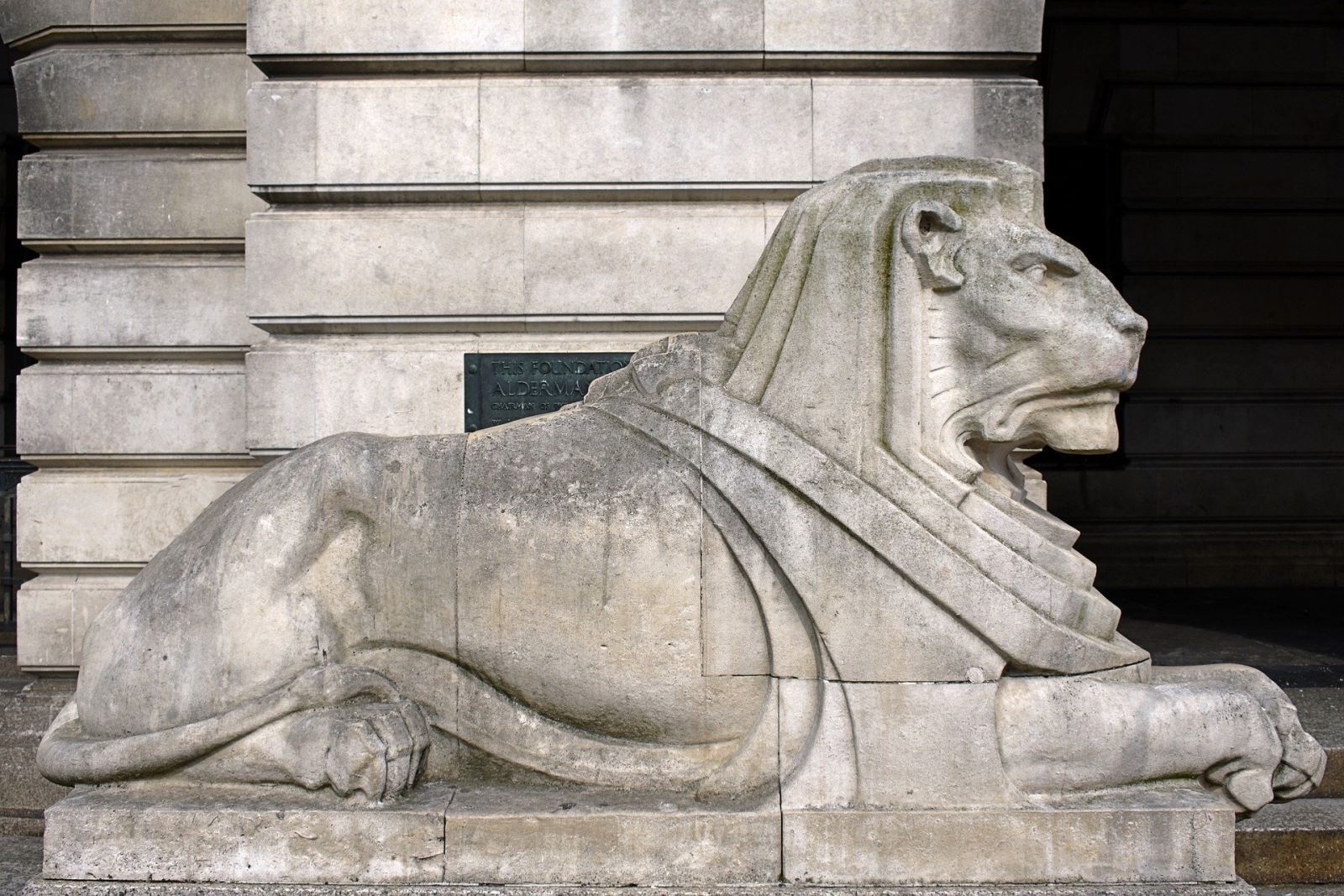 Right in the city centre, and guarding the steps of the Council House, you'll find two stone lions, created by sculptor Joseph Else. Nottingham Council House is adorned in beautiful statues and friezes, but the two art deco lions that have been guarding it since 1929 are now iconic, and rightly so. For years locals have adopted the 'Left Lion' as a meeting place, bringing people together and serving as a great picture opportunity.
Chinese Guardian Lions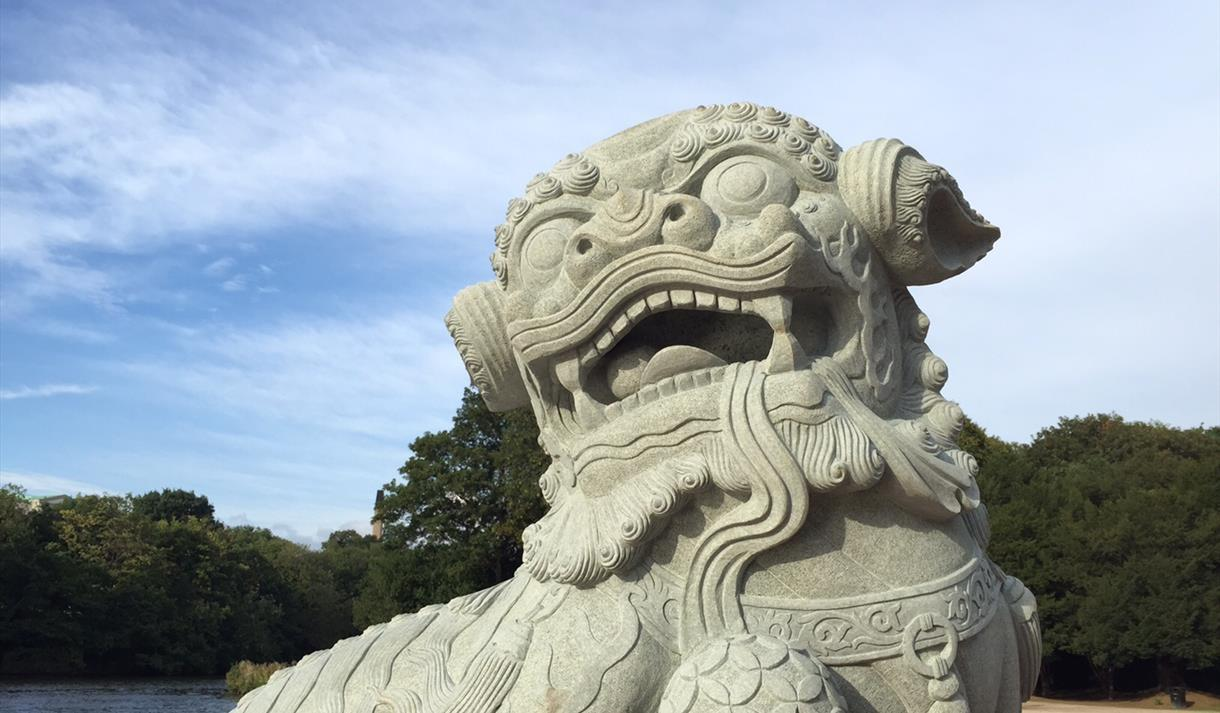 This fine pair of Chinese guardian lions was gifted to the city by our very own Chinese sister city, Ningbo. Marking a decade of civic partnership between both cities, this fierce pair of felines have been guarding University of Nottingham's Highfields Park campus since 2015. It is thought that these lions protect the building from harmful spiritual influences and people that might be a threat. Naturally, Nottingham presented the Chinese city with a replica of our very own Robin Hood statue in return.
Robin Hood and his Merry Men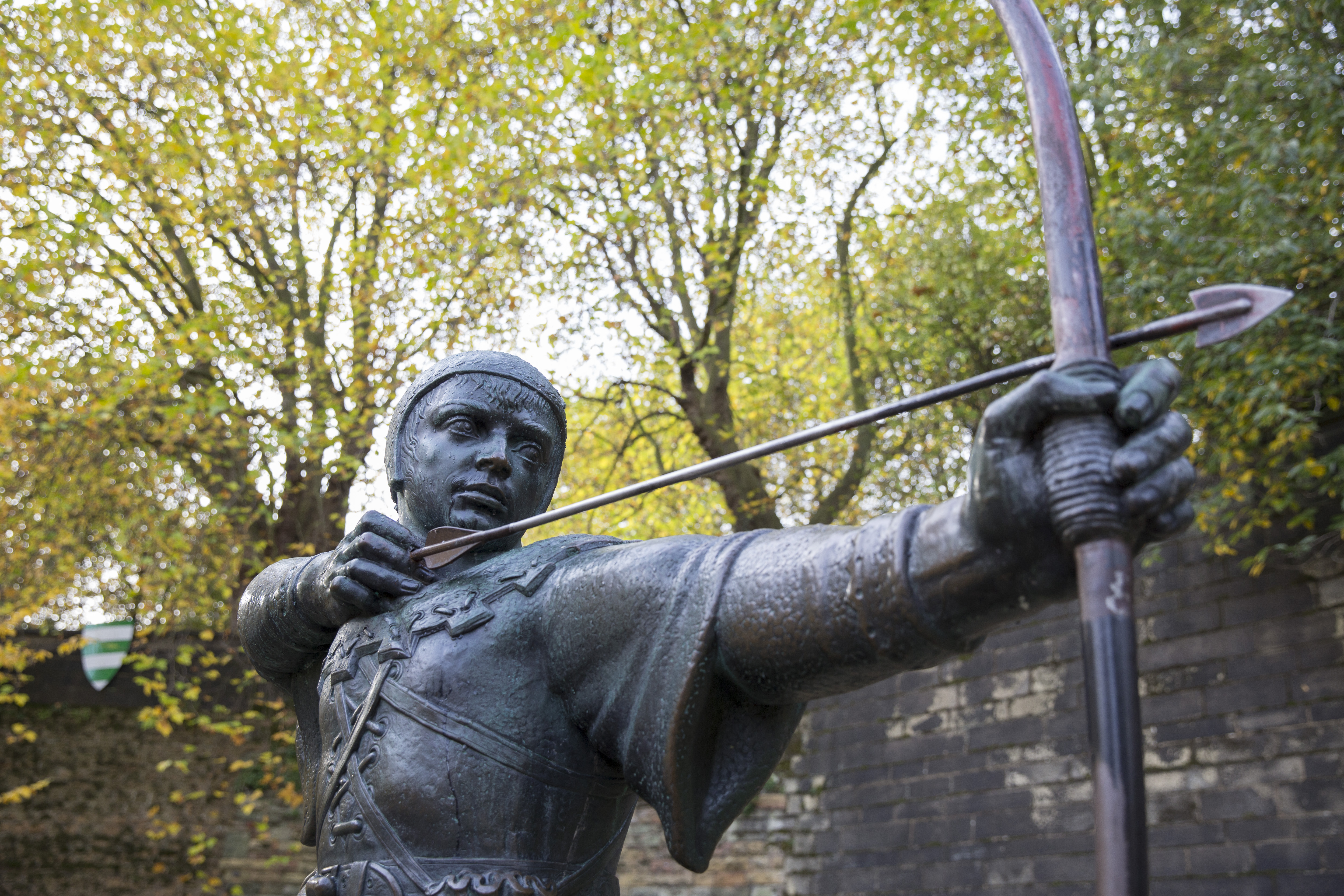 This list would be nothing without a mention of Nottingham's legendary outlaw, Robin Hood. The bronze statue, right beneath Nottingham Castle, was revealed in 1952 and is made to last no less than 6,000 years. Standing tall on a two-and-a-half-ton block of white Clipsham stone, he is surrounded by his Merry Men and wall plaques telling the tales of Robin Hood and his band of outlaws. You'll notice that the statue is situated outside the castle walls, symbolising how Robin Hood was an outsider to the establishment. Take your picture with the famous Robin Hood statue and join an ever-growing list of celebrities and visitors who have gone before you.
Brian Clough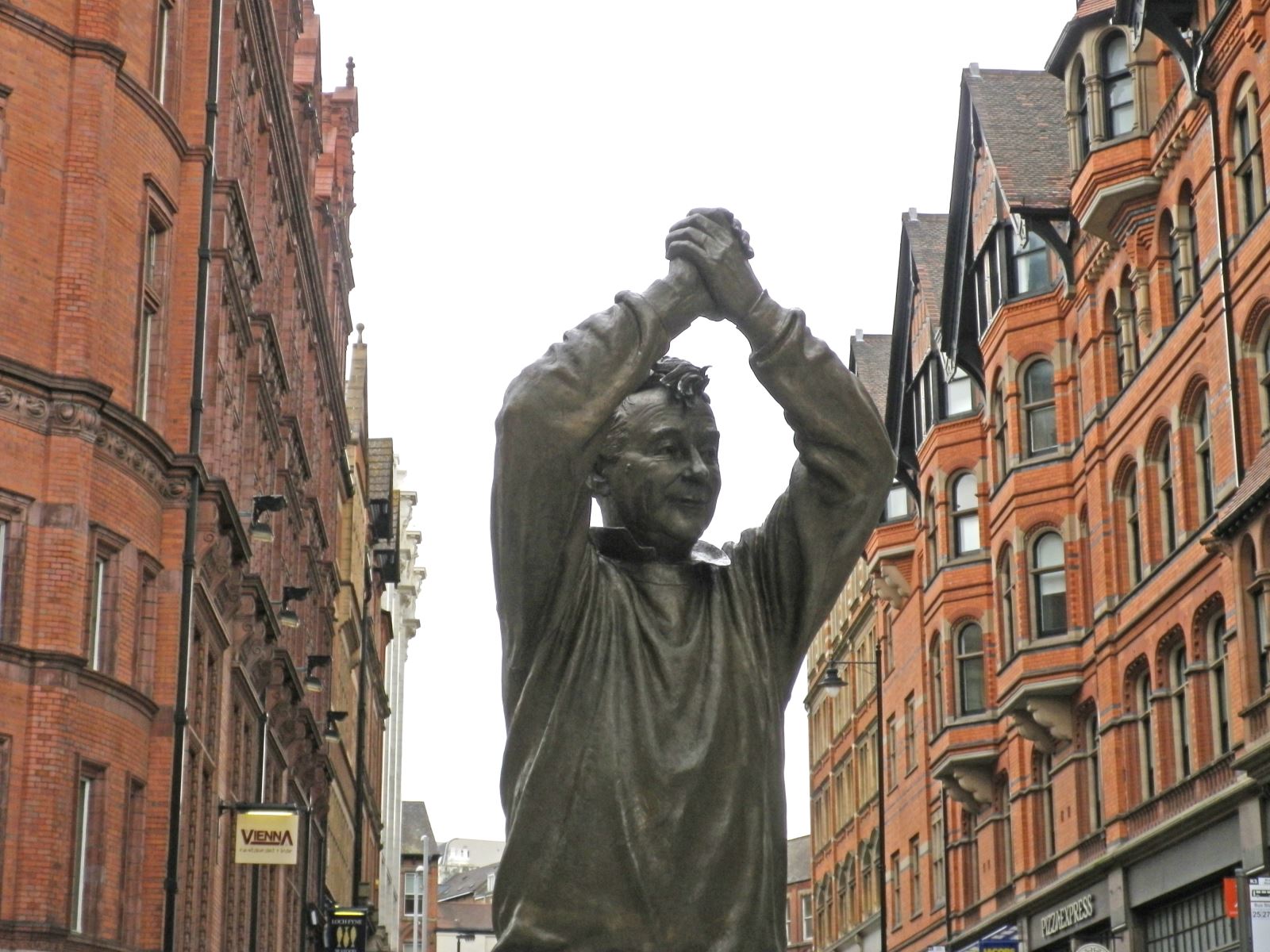 If you're a football supporter the Brian Clough statue, standing proudly in Nottingham city centre just off Old Market Square, is where you need to be to get your photo taken. A sporting legend and Nottingham Forest's pride and joy, Brian Clough managed the club for 18 years, leading Forest to its greatest achievements and bringing home multiple cups, from a League Title to the European Cup. Funded by a group of volunteers who raised nearly £70,000, the statue was unveiled by his widow, Barbara, in 2008 with a crowd of 4,000 people.
D.H. Lawrence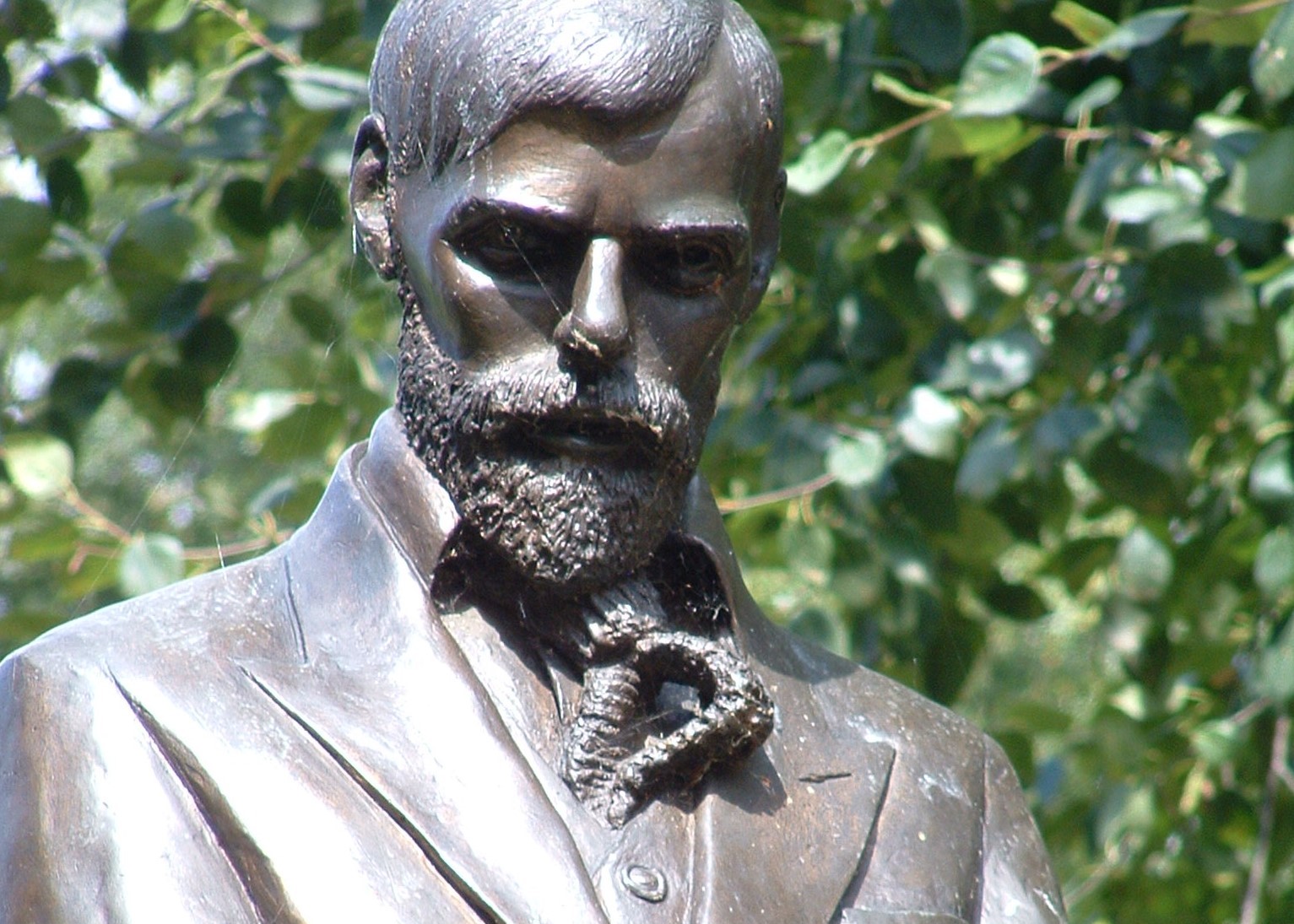 If you're a fan of literature, you wouldn't want to miss out on a picture opportunity with Nottingham's literary legend, D.H. Lawrence. The renowned writer and poet has been immortalized in a life-sized bronze statue, sculpted by Diana Thomson and unveiled by members of Lawrence's family back in 1994. Those who take a gander around the grounds of the University of Nottingham will find the university's most famous literary alumnus standing tall in the fields of the university park campus.
William Booth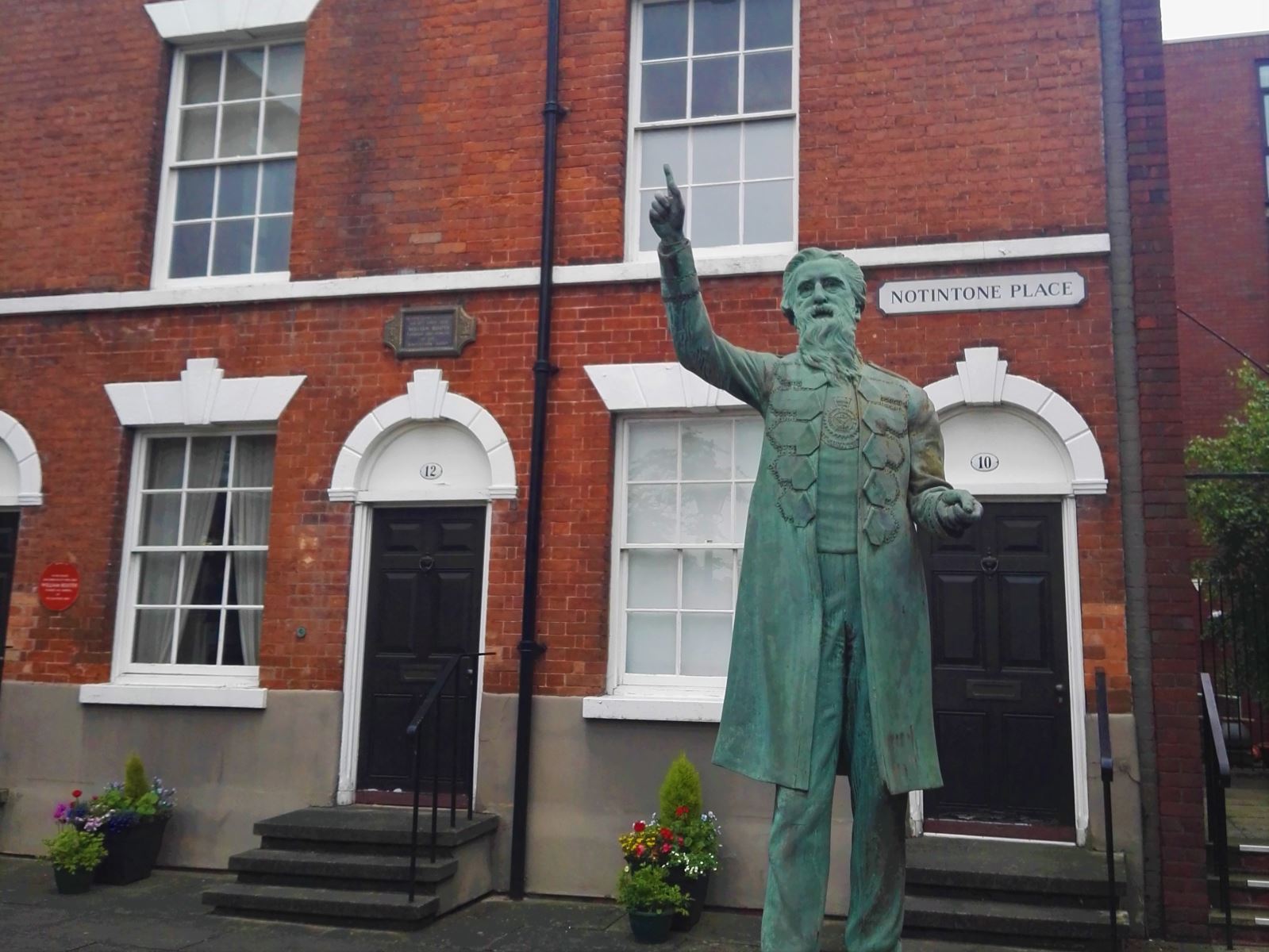 Only a stone's throw away from the city centre you'll find yourself in Sneinton, where William Booth, Methodist preacher and founder of The Salvation Army, is stood right in front of his ancestral home. The Georgian period building is where a young William Booth was born in 1829 and spent his early years before moving to London at the age of 20. Don't forget to take a look at the William Booth Birthplace Museum and travel back in time to see how William turned his vision into reality.
National Justice Museum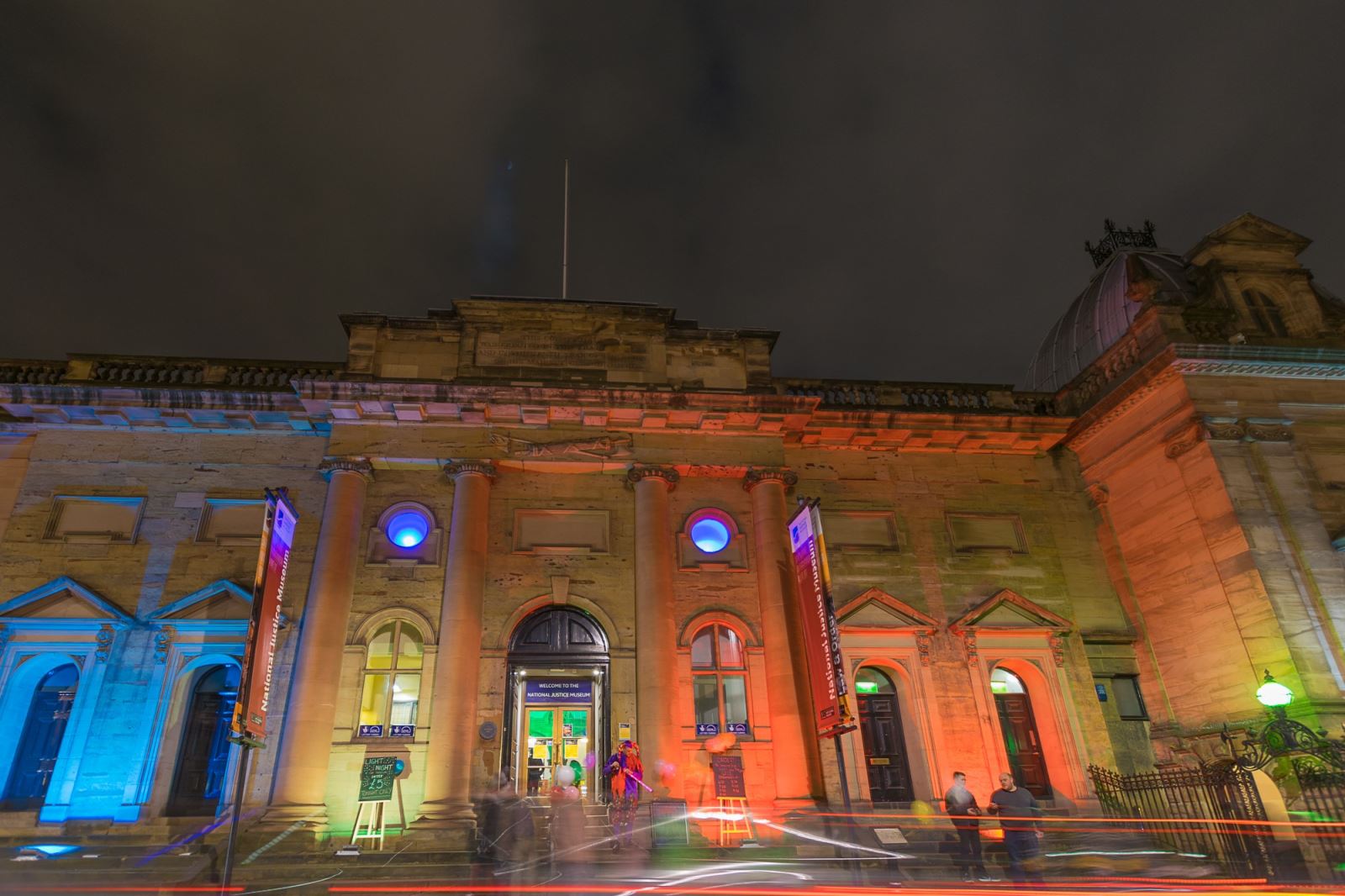 The National Justice Museum in itself is essentially one big statue, remembering the times in which it functioned as a Victorian courtroom, gaol and police station where you could be arrested, sentenced and even executed in one building. In the museum's courtyard you'll find the gallows, previously used to execute convicts by hanging. A rather gruesome photo opportunity, but wouldn't that just be a picture-perfect vision to keep for the end of time?
Robin Hood in Sherwood Forest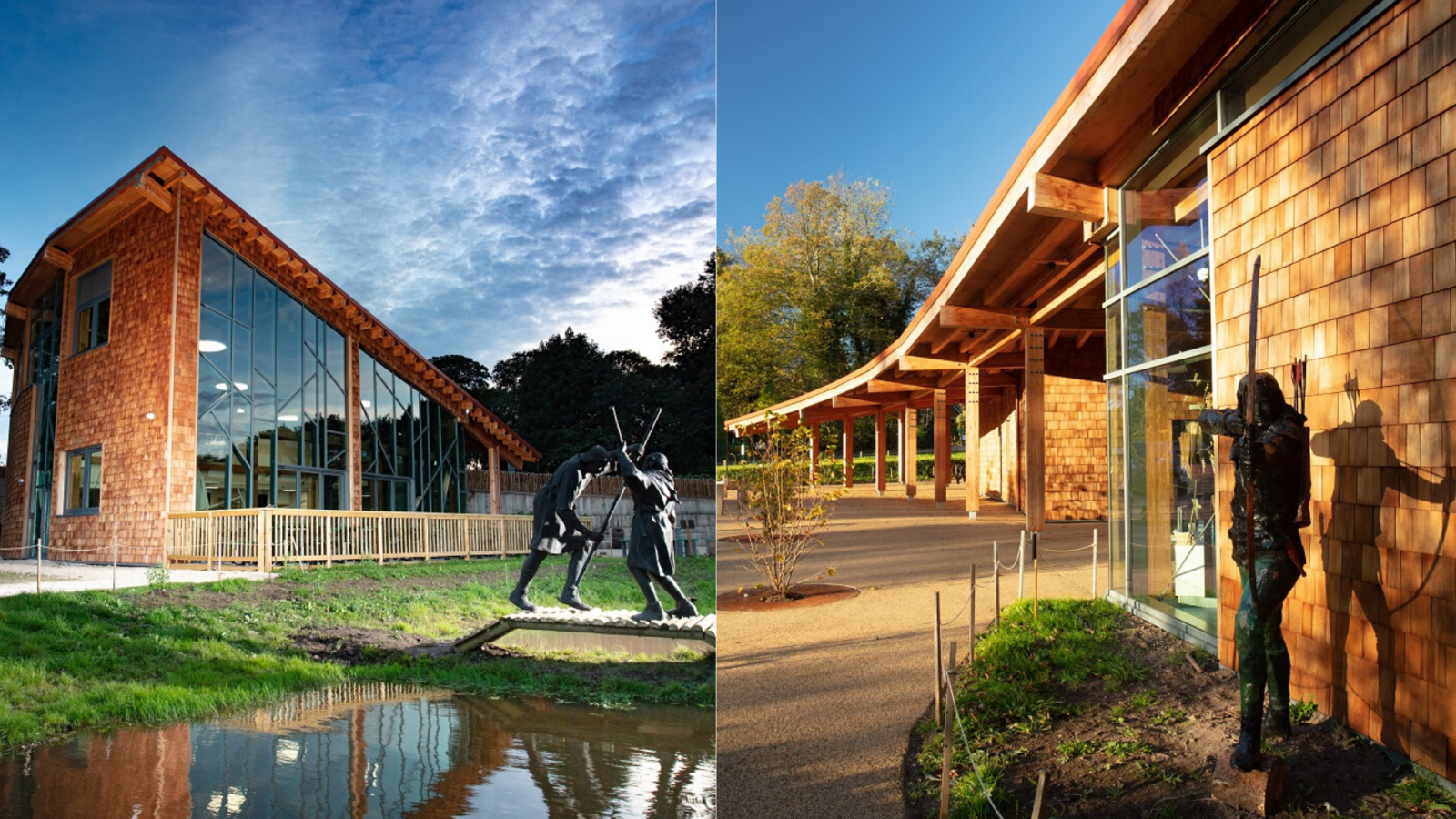 If you want to find Robin Hood in his natural habitat, head to Sherwood Forest where he'll be awaiting you. Sherwood Forest is said to be the home of our favourite outlaw, so what could be a better backdrop for your picture with Mr Hood than here. Whilst you're there, take a look at his hiding place, The Major Oak - it might not be a statue, but it sure has got the status of one. Another statue of Robin Hood and his beloved Maid Marian is right around the corner in Edwinstowe - you might as well take two for the price of one.
Sky Mirror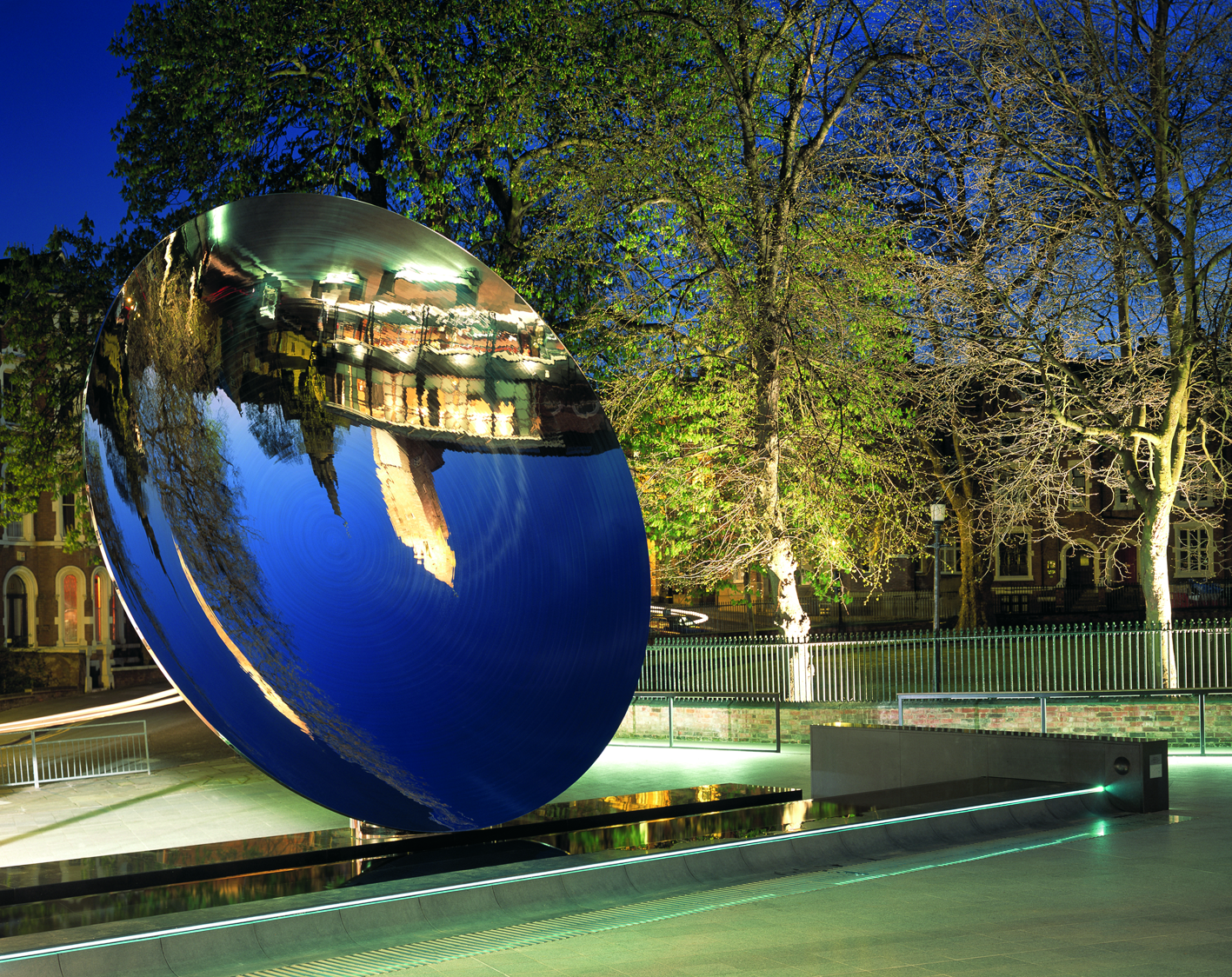 This shiny sculpture will most definitely catch your eye as it is the first thing that greets the visitors of Nottingham Playhouse. The Sky Mirror, which forms part of a water feature, was created by renowned artist Anish Kapoor and installed in 2001. With it being angled up to the sky, the stainless-steel sculpture will always show a reflection of its surroundings, whether it's capturing the sunlight or those who pass by.
Eurydice Prevails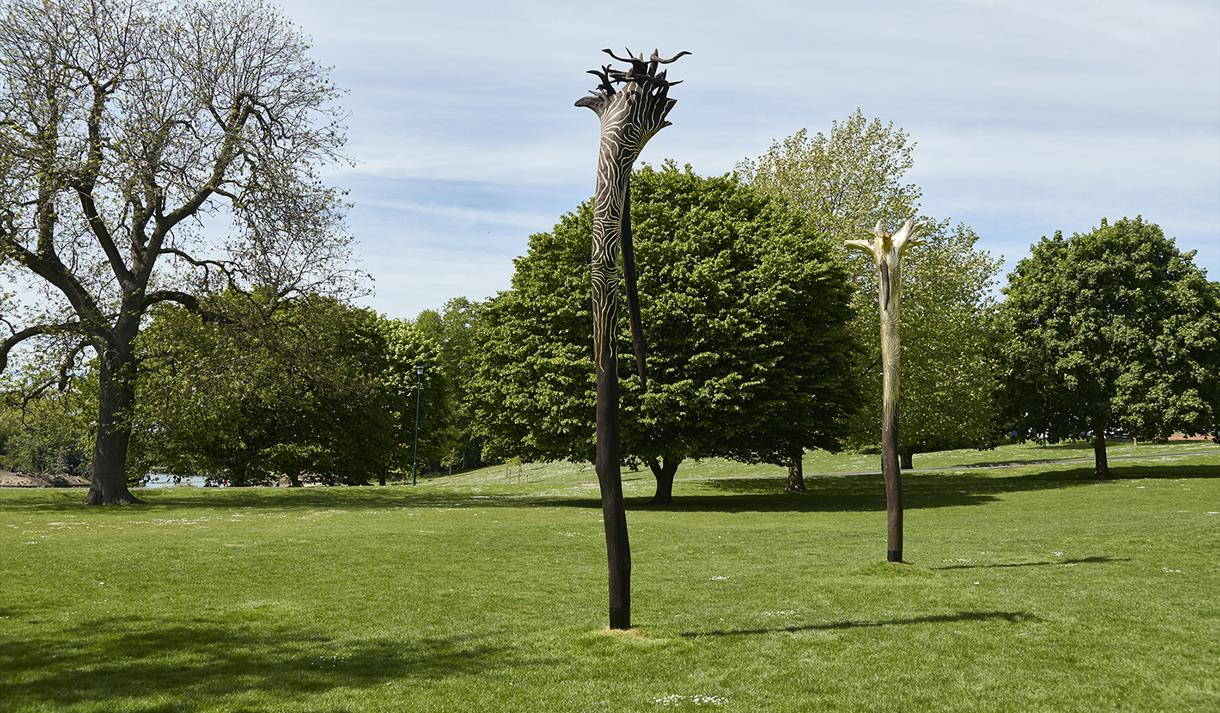 These two, almost otherworldly, sculptures have been created in memory of Lady Carol Djanogly, long-standing friend and philanthropist to the University of Nottingham and Lakeside Arts. This artwork, created by Elpida Hadzi-Vasileva, is made out of elm trees, using an ancient Japanese process of Yakisugi to preserve the word, and inscribed with metallic motifs. According to the artist herself, Eurydice Prevails is a rewriting of the myth of Orpheus and Eurydice - and this time the heroine does escape Hades! If you're perusing the grounds at Lakeside Arts, definitely look out for this treasure.
---
This blog was written by Ananda Datema, Marketing Assistant at Visit Nottinghamshire.
Related
2 Comments