Small Business Saturday takes place on the first Saturday of December each year, a grassroots campaign to support and celebrate all things independent. To say 2020 has been a difficult year for everyone is an understatement, and it's been especially challenging for small businesses. For one day, why not boycott the big brands and bring genuine joy to someone by supporting their enterprises and pick up some great gifts or a treat for yourself in the process?

Often these local gems lie a little off the beaten track and are the reserve of those in the know, but we've taken all the work out of exploring the best of Nottingham's independent spirit with our handy Nottingham Independent Shopping Trail. Wander through retro arcades, peaceful courtyards, and offbeat districts to find an array of niche, independent businesses offering unique handpicked goods that you won't find on the high street. Either pick up a paper copy from Nottingham Tourism Centre or check out the Guidigo App which lets you discover as you go straight from your mobile! We've picked just a small selection of Nottingham's amazing array of local superstars to give you a taste of what's on offer.

If you're heading out to support independent retail this Small Business Saturday please remember to do your bit to protect yourself and other. Wear a face cover, wash/sanitise your hands regularly, and pay attention to social distancing. Small business are often located in small premises, meaning they may only be able to accommodate a few customers at a time, so please be patient, kind and considerate while you're shopping. Or if you prefer to get your shopping sorted online while supporting local business, you'll find details of loads more online small shops based in Notts here, and in our Christmas Gift Guide.
In Nottingham's historic Lace Market, lies the award-winning creative gift shop and tea room, Debbie Bryan. Brimming with one-of-a-kind trinkets, gorgeous artisan homewares and beautiful items which showcase the best in traditional craftsmanship, its also embellished with details reflecting the local area's history of lace making. You can also shop online at their sister company wilsonandharris.co.uk.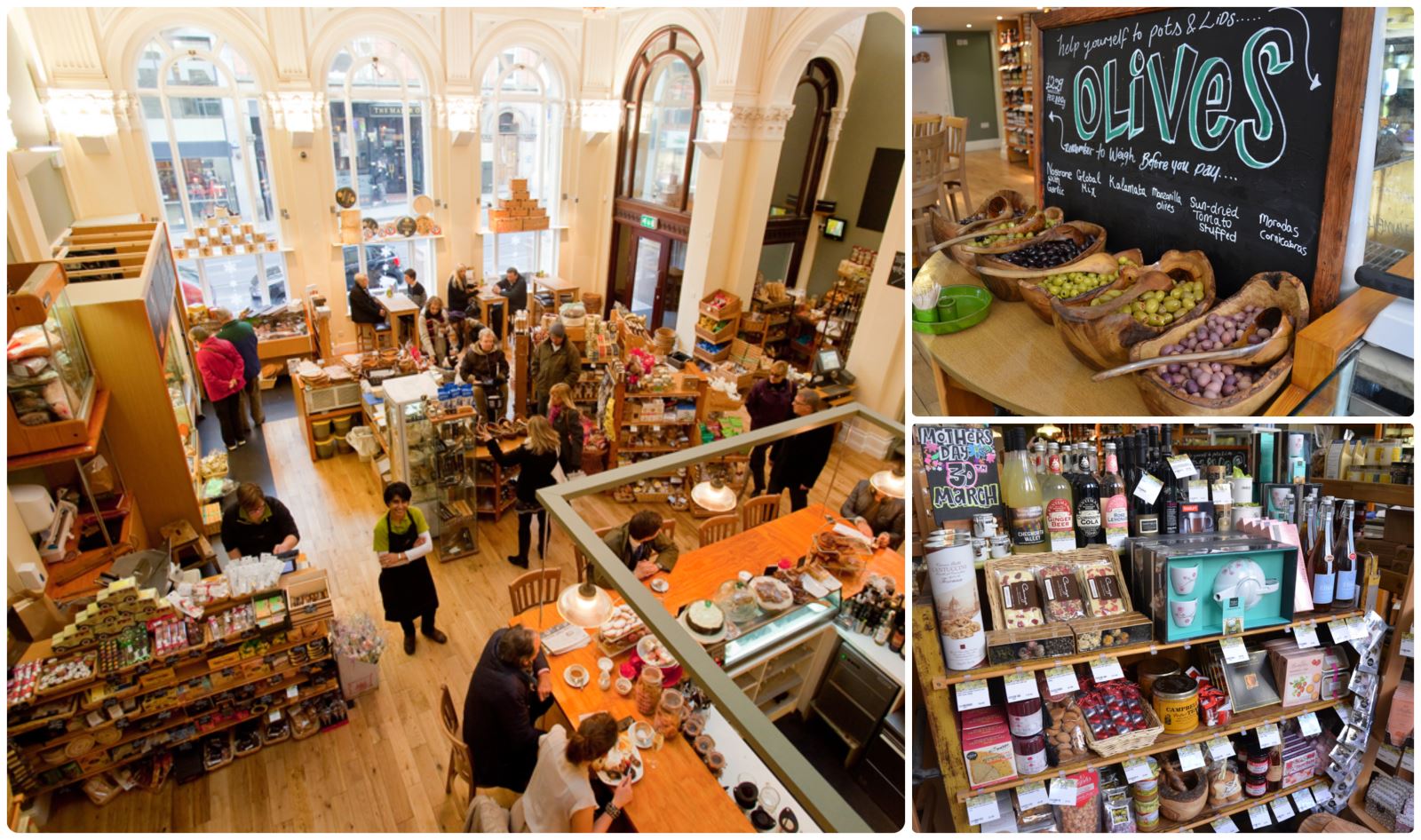 Those seeking specialist foodie treats and local produce should be sure to take a trip to Delilah, packed floor to ceiling with exceptional foods and drinks: from self-serve olive-oils and cheeses from around the world; to honey, chutneys, meats and even wine made right here in the East Midlands. All their products are sourced from small artisan producers, locally and further afield, reflecting the commitment to provide authentic, flavoursome produce to excite and inspire the palette. They also have an extensive online shop.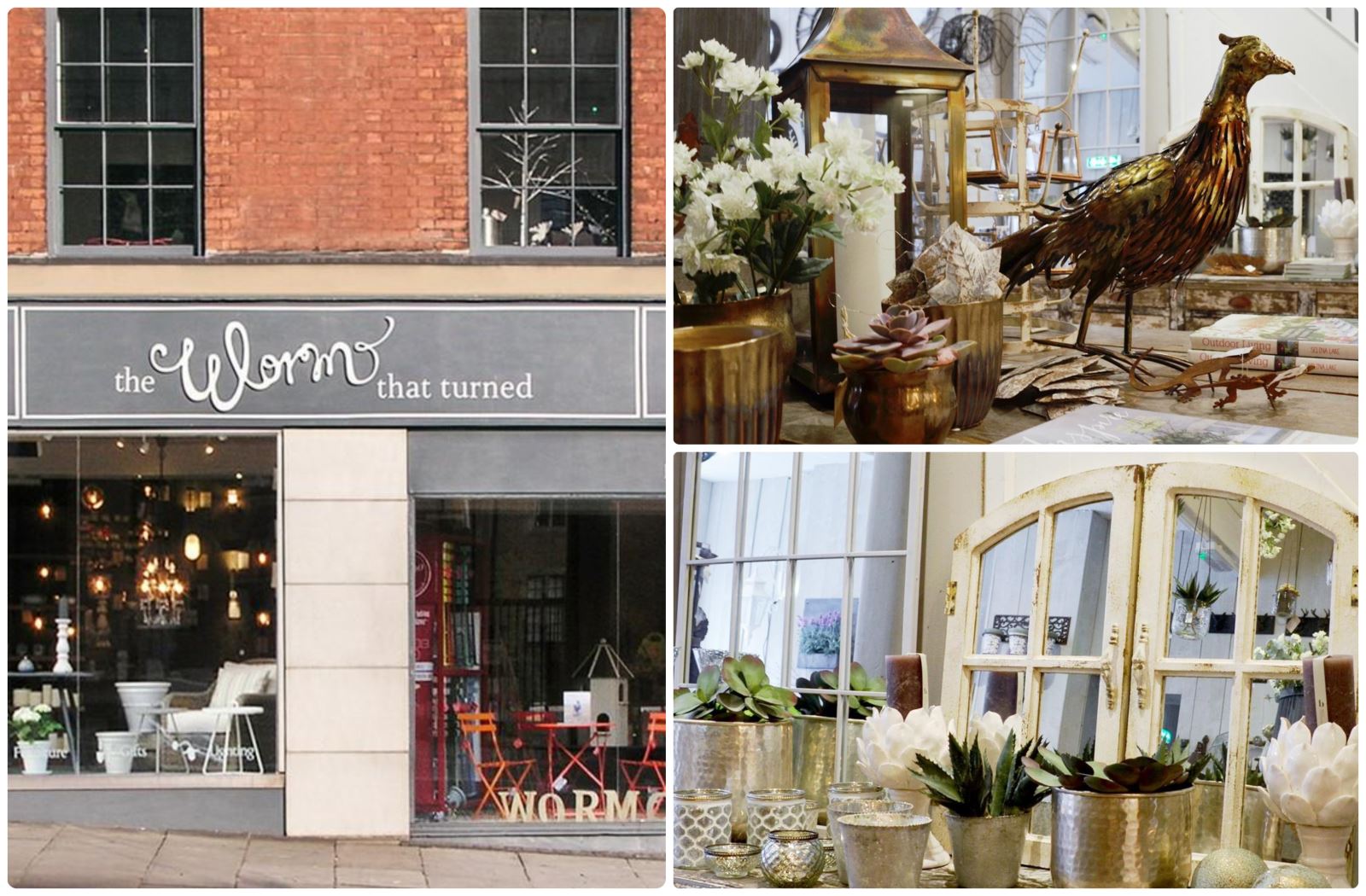 Located just a short walk from the city centre on Derby Road, The Worm That Turned is on a mission to help you make any outdoor space absolutely gorgeous. While you might not being thinking about gardening any time soon, its worth popping in to simply get excited about the spring, and you're likely to leave bursting with ideas. The excellent selection of furniture, lighting and other outdoor décor on show is high quality and classically stylish, and sits alongside fine gifts and accessories for both the garden and home. They also have an extensive online shop.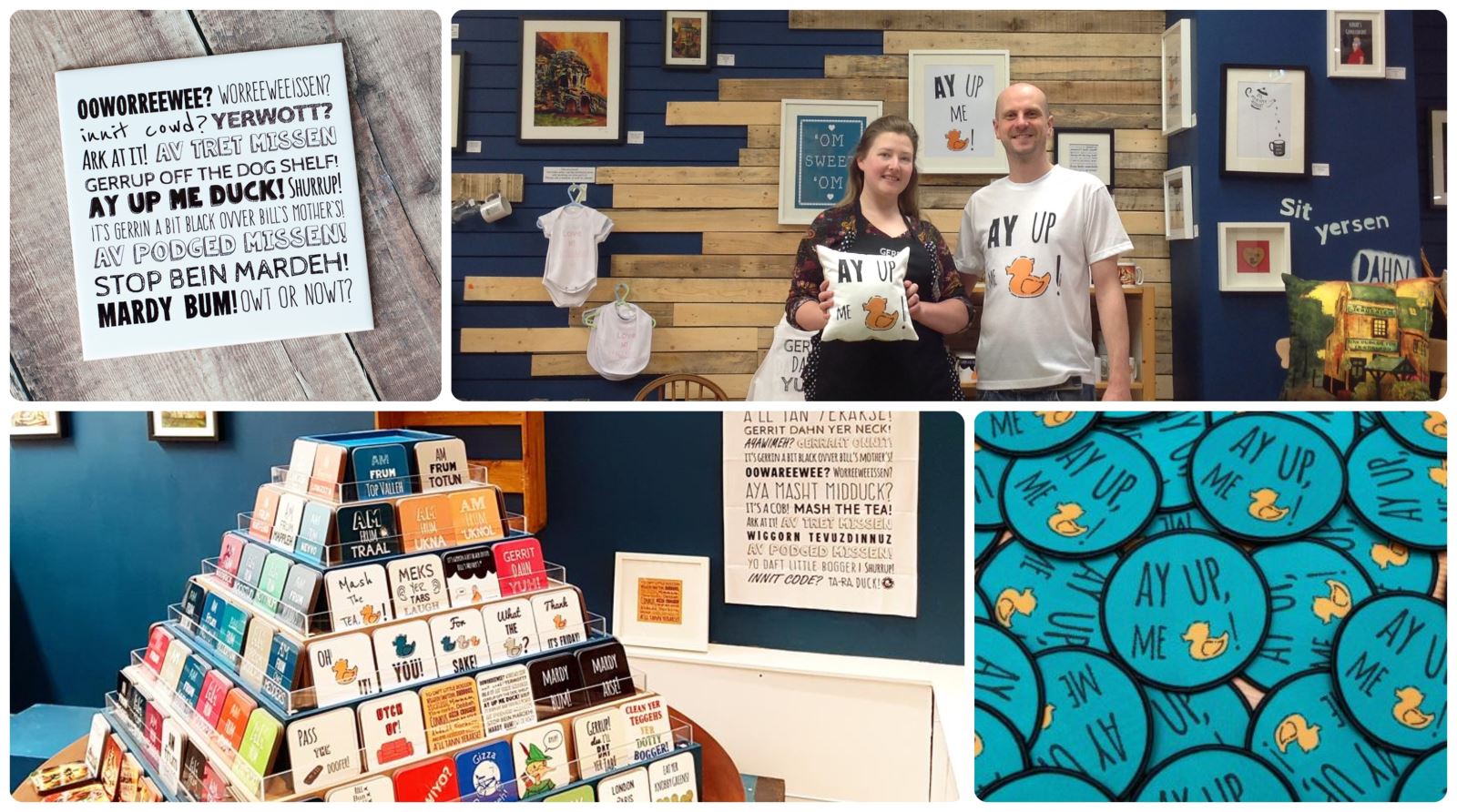 Nottingham's dedicated souvenir shop Dukki has been a gem in the city's independent scene years. So much so that in 2019 the company was chosen out of more than 5 million UK businesses to be included in Small Business Saturday's 'Small Biz 100', where it was acclaimed for its 'community heart'. Sadly earlier this year they made the decision to close their little shop on St James' Street but luckily you can still shop with them online. Their shop is bursting with local humour, quirky colloquial gifts, and products that celebrate the local area, but its their local vernacular inspired offerings and 'Ay Up, Me Duck' catchphrase that really tickles us. Pick up colourful coasters, mugs, aprons, t-shirts, accessories and lots more, all designed in house and possessing the friendly, cheerful charm that defines Nottingham's character. find out more on their Facebook page.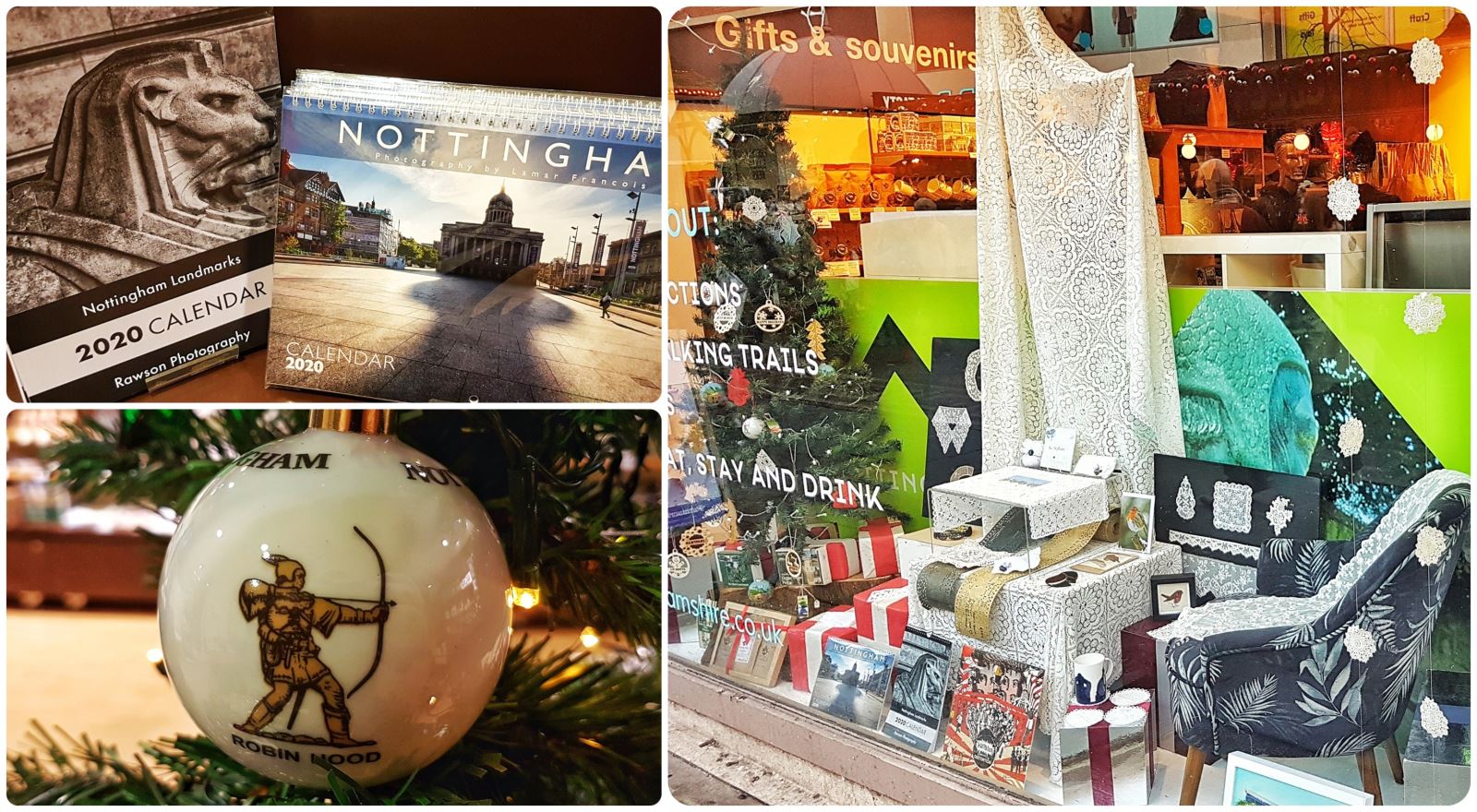 Looking for even more Nottingham related gifts? It might not be the first place you consider when picking up gifts from independent sellers, but Nottingham Tourism Centre on Smithy Row is very much worth a browse. Intent on supporting the wonderfull creative community in the city, last year they added over 200 Nottinghamshire inspired products from local makers to their shelves, including hand illustrated Christmas cards depicting sites like Wollaton Hall, stained glass tree decorations, brewed loose leaf tea, and calendars featuring stunning photography, all made in Nottinghamshire.
Stick and Ribbon is a gorgeous ladies fashion boutique tucked away from the bustle of Hockley in the quiet, quirky courtyard of Cobden Chambers. Offering a fabulous range of ladies clothing and accessories, including Intropia, Second Female, Onjenu, Hale Bob, Equipment shirts, Salsa jeans and Tutti jewellery. They aim to provide a little shopping oasis in the middle of a busy city centre! If you need a little advice their friendly team of trained stylists are on hand to give you honest and real advice in a relaxing environment. You can also buy online.
For more on independent shopping in Nottingham, please click here.
---
This blog was written by Claire Jones, Marketing Assistant at Visit Nottinghamshire, and updated in December 2020.
Related
0 Comments