Now that the summer has traded its warm rays of sunshine for a crispy autumn breeze, it's time to start layering your clothes, cosy up by the fire and enjoy a hot chocolate with cream and marshmallows on top. Whether you're a fan of our good old friend called autumn or not, let's hope our top tips can help make the most of this colourful season.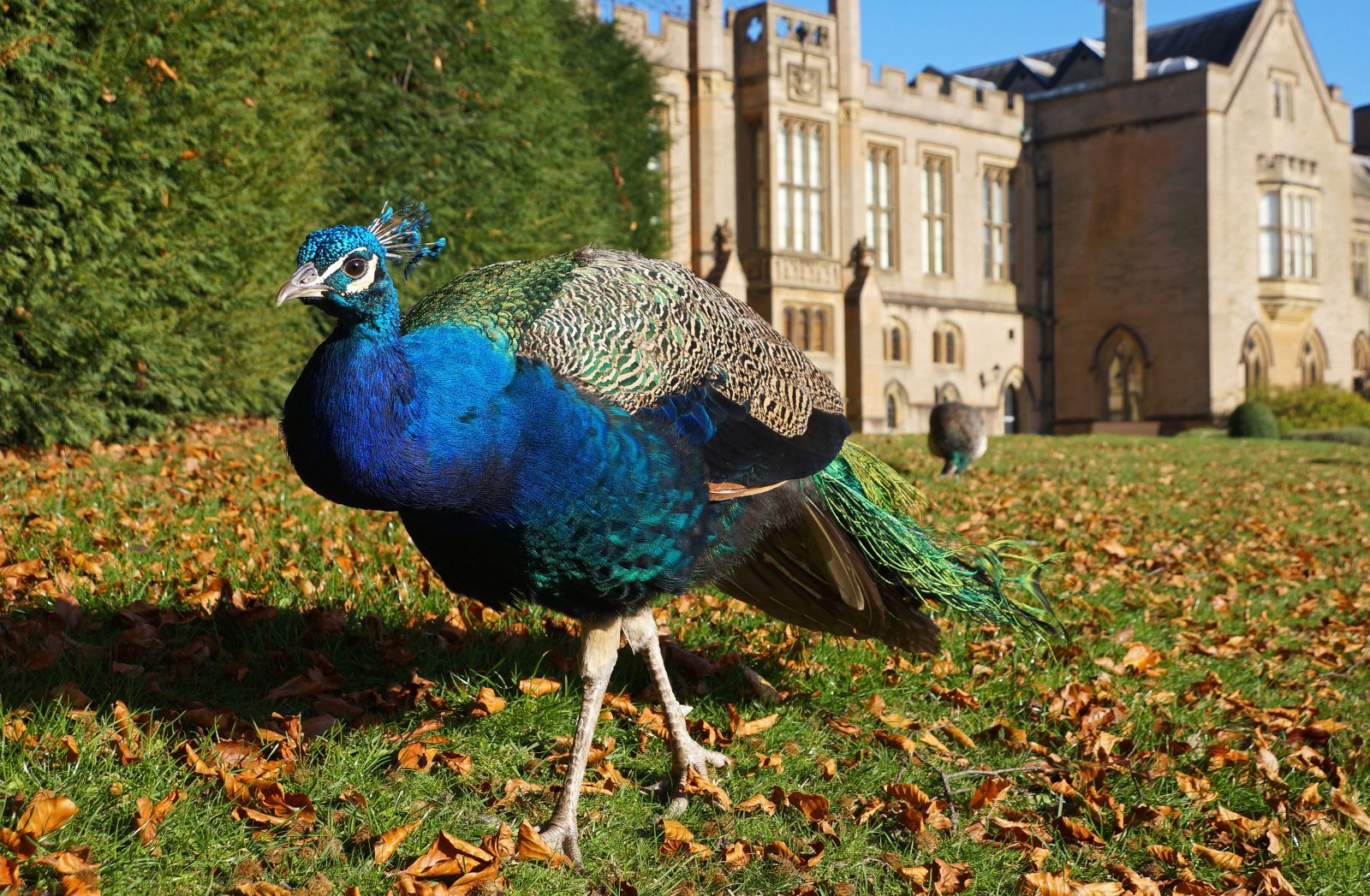 Hide away in the peaceful countryside
After a busy few months filled with seasonal events, it's always nice to wind down and enjoy the peace of the countryside, read a good book and have a taste of the beautiful nature. Escape from the busy streets of the city and book a little getaway at one of our charming picturesque cottages. You could try Gardener's Cottage, in the heart of the Abbey grounds, where you're just a short walk away from the Abbey and Lord Byron's Fort. Spend your days relishing some good old memories with board games from your childhood, reading the books that have been sitting on your bedside table for ages and getting to know the history of Newstead Abbey.
Click here for other ideas on where to stay.
---
Local goodies to keep you satisfied
These colder days are the perfect excuse to eat your own body weight in delicious food, just to stay warm and keep your tummy satisfied. Freshly baked cakes from Homemade, locally produced Cropwell Bishop cheese or Newfield's farm fresh ice-cream (and yes, ice-cream can be eaten at any time of the year). More the type to roll up your sleeves and prepare your own tasty dishes? Book a short course at the School of Artisan Food - such as British pies or Christmas baking - and get ready for the festive season. These are only a few of the places where you can indulge yourself with the lovely food and drink Nottinghamshire has got to offer you.
---
Feel the leaves crunch under your feet
For those who don't want to stray too far from the city centre, Nottingham Arboretum is a beautiful place to go for a walk and let the falling leaves surround you as you meander through the park that's said to have been the inspiration for J.M Barrie's Neverland. Follow the second star to the right and explore the park as you wish or enjoy one of the trails to fully appreciate the park's rich history.
---
Take a tour of our wicked ways
With pumpkins and black cats, tricks and treats and the saints of All Hallows' Eve right around the corner, it's time to explore and embrace the wicked ways of the city with one of Nottingham's wonderfully remarkable tours. Take part in the Terror Tour and uncover the deepest and darkest prison cells and dungeons of the National Justice Museum, or go on a spooky Halloween adventure through Lace Market with Ezekial Bone's Guts & Gore tour.
Click here to find out What's On in Nottinghamshire this Halloween.
---
To make light of a rainy day
Whether it's rain or sunshine, there's always something to keep you occupied in Nottinghamshire. Wander around the contemporary artwork at the George Thornton Art gallery, mingle amongst the llamas, goats and meerkats at the White Post Farm Centre, test your speed limits at the Langar Karting and Quad Centre or have a relaxing day at the Eden Hall Day Spa before the hectic Christmas planning takes place.
Click here for a list of other things to do on a rainy day.
---
This blog was written by Ananda Datema, Marketing Assistant at Visit Nottinghamshire.
Related
0 Comments