Lamar Francois is a professional photographer, who has been snapping the sights and bright lights of Nottingham for the past ten years. We asked him to share with us some of his favourite places in the city to capture, highlighting some of the most popular spots along with some lesser known gems...

The Park Tunnel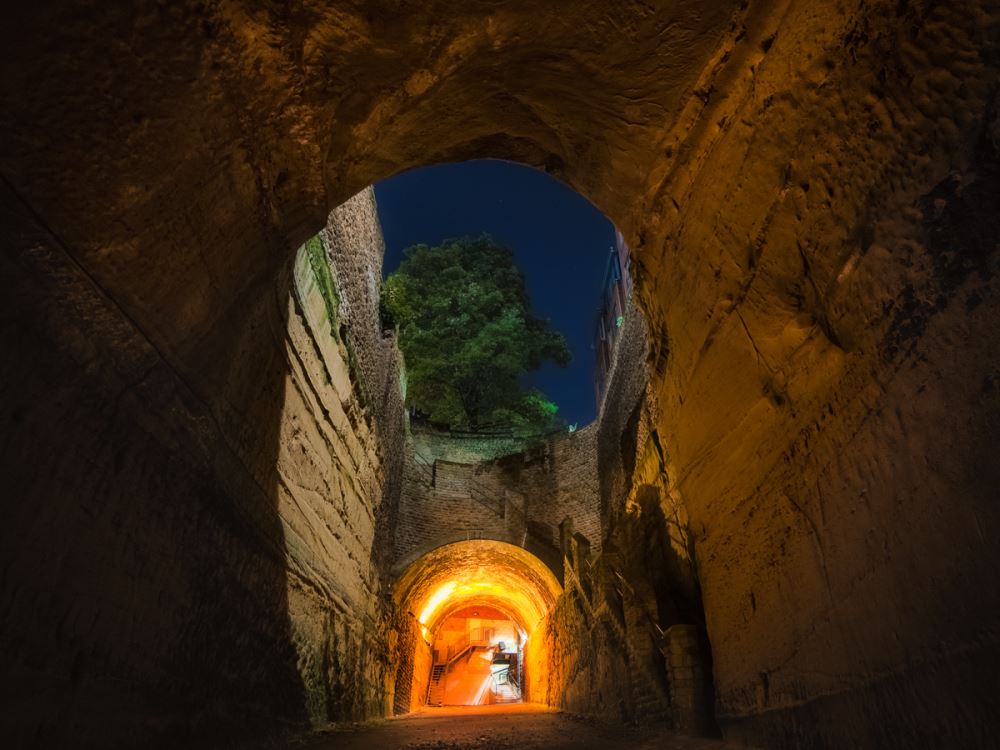 "An accessible way of exploring the sandstone cliffs and caves Nottingham was built upon, accessed via steps off College Street. The sheer scale of this tunnel, constructed so that horses could lead to Derby Road, is worth marvelling at. A tree along College Street provides a fitting frame of reference."
For more about The Park Tunnel, please click here.

Park Row and Steps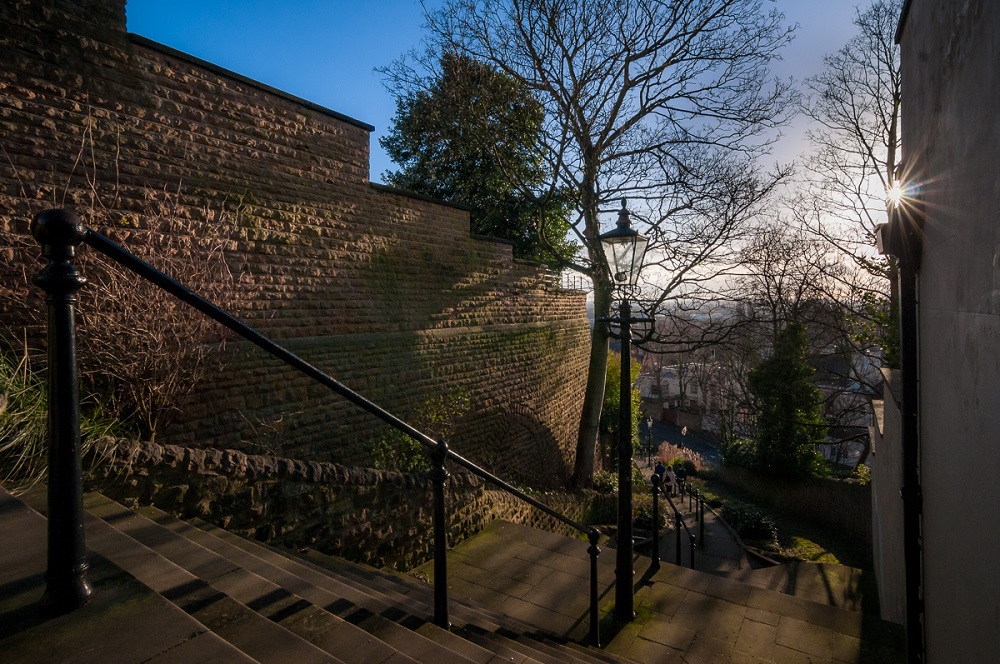 "The architecture in this street is quite unique, with a strong Mediterranean influence – a row of Grade II listed houses constructed by Peter Fredrick Robinson, quite unlike anything I've seen in Nottingham, and possibly most of the UK. At the end of Park Row are a series of steps descending into the quiet of the Park Estate."
Goose Fair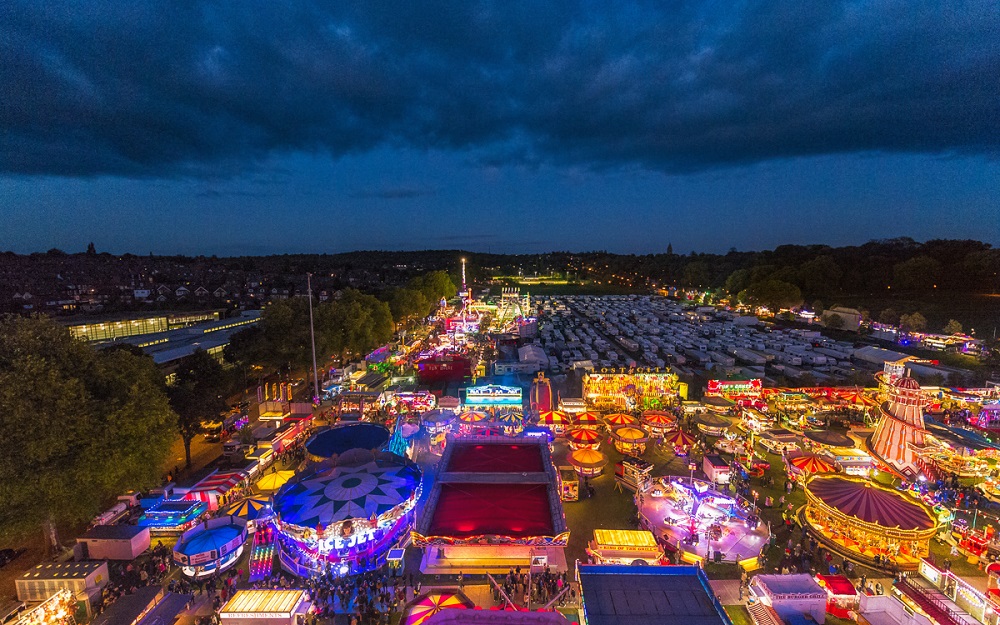 "As a photographer there's nothing I find more gratifying then seeing the sky darken, turn blue and showcase the bright lights of the fairground below – and bring to life a wonderful fairground. There's so much to do and take in as well as well as a buzzing atmosphere."
For more about Goose Fair, please click here.

Hockley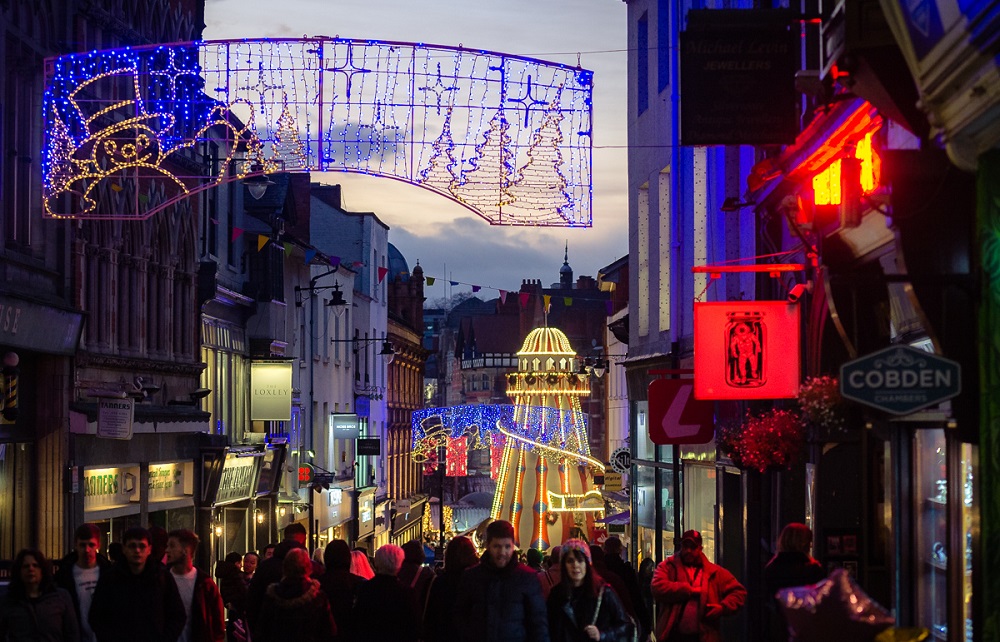 "I really enjoy the vibrancy of this part of Nottingham – there are a variety of architectural styles to look at and enjoy around the Lace Market, particularly heading down towards Sneinton Market. There's always something happening on the streets too, which makes for some interesting captures and a rewarding place to be for a photographer."
For more about Hockley, please click here.
Nottingham Canal - Beeston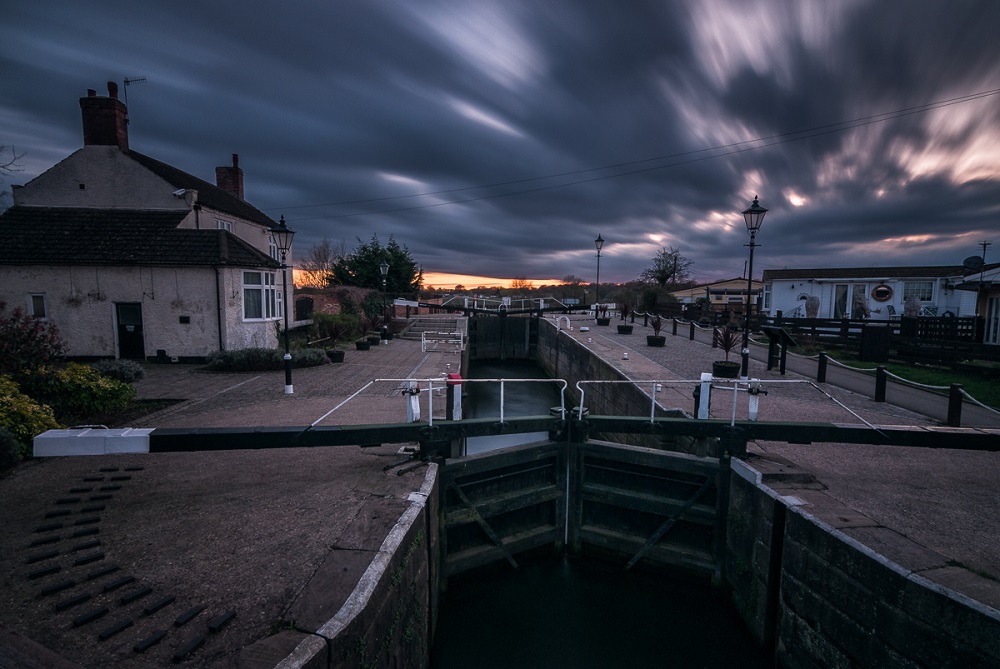 "A rewarding place to explore, particularly towards the Beeston end, where the canal joins back up with the River Trent – the lock itself with cottages and huts alongside it provides for a dramatic landscape with plenty of interesting details to admire. Some fascinating views can also be found looking across the basin between the canal and the Trent – and even to the other side as Clifton Hall can loom large in the distance."

---
The views of Goose Fair, and of Nottingham's Winter festivities, are a sneak preview of a 2019 Calendar produced by Lamar, showcasing the best sights Nottingham has to offer. This will be available to purchase from early October. To visit Lamar's website, please click here.
Related
1 Comments