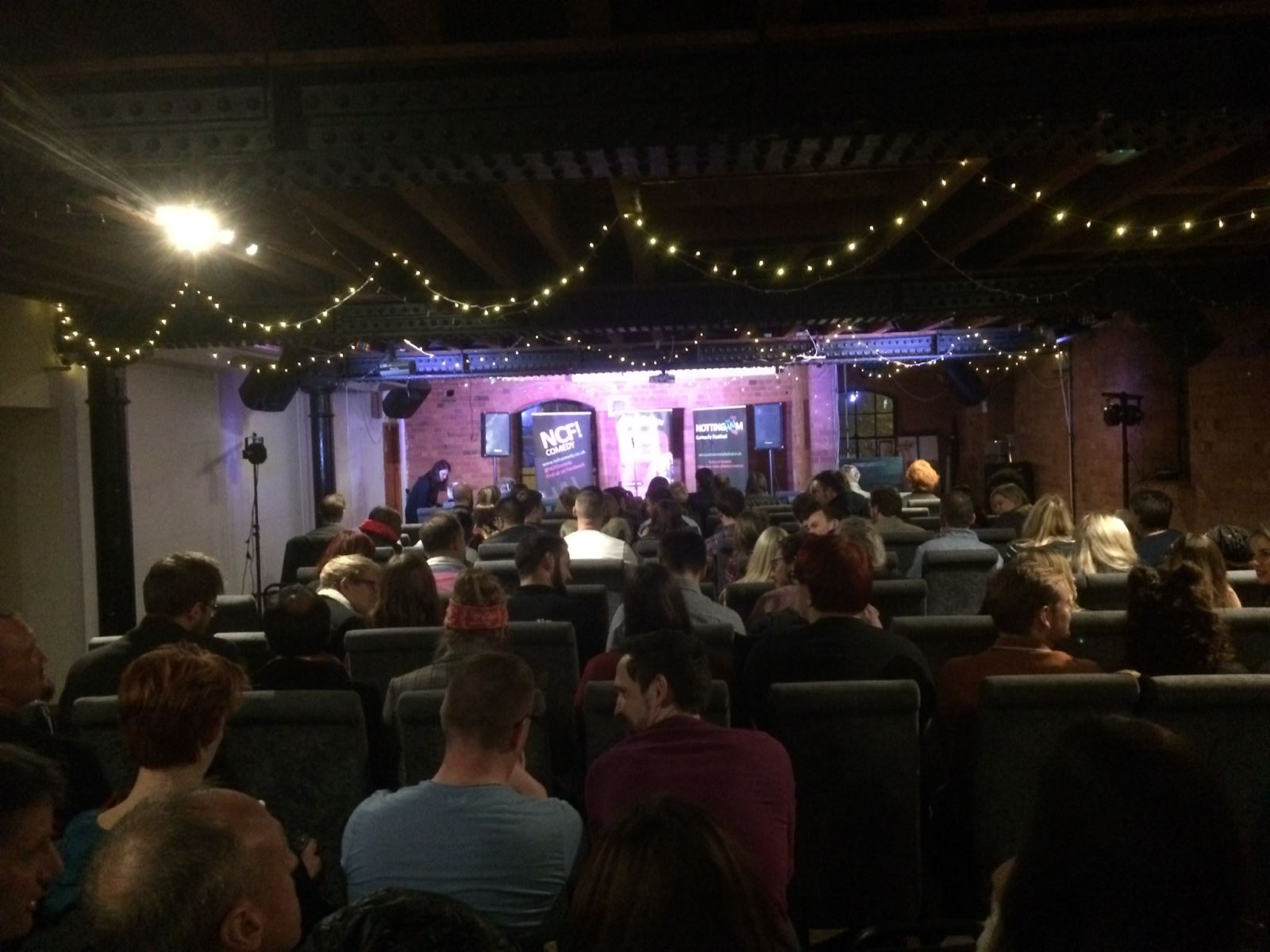 For the past decade, the good people behind Nottingham Comedy Festival have been championing our comedy scene with a fantastic festival showcasing local talent, as well as bringing some incredible acts into the city.

Inspired by visits to the Comedy Store and other venues in London, organiser and director Helen Stead turned her attention to the varied and exciting forms of comedy in the Nottingham scene, and sought to bring them together to highlight all the talent that we have to offer. Now celebrating their 10th year, the festival has grown considerably since their first set of 50 acts took to the stage across 10 venues back in 2009.

We took a trip to The Canalhouse for a special edition of their renowned £1 comedy night to launch Nottingham Comedy Festival 2018, alongside some very special guests indeed. The Sheriff of Nottingham was in attendance, though not quite what you might be expecting... Bearing absolutely no resemblance to Alan Rickman whatsoever, Sheriff Catherine Adams took the stage with a joke or two to kick off proceedings, before handing it over to the professionals for an evening of stand up that had the audience spluttering with laughter and gasping at their audacity.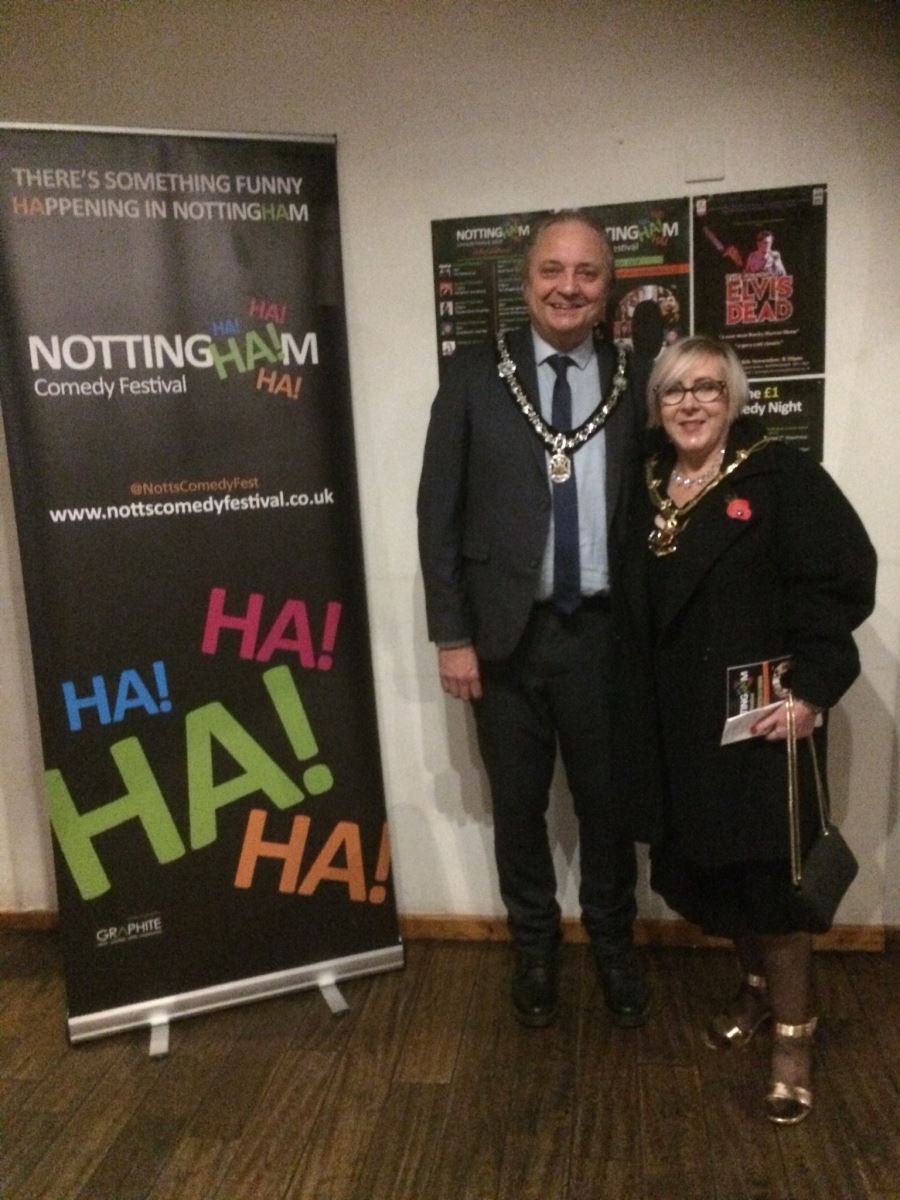 There was plenty of crowd participation to engage the audience, often sparking improvised segments of comedy, as the talented performers worked their way through a range of unexpected topics explored from delightfully weird perspectives. Australian Thomas Green was a particular highlight, not afraid to deviate from his set to make the most of the unexpected with excellent comic timing. His declaration that he felt safe in Nottingham, just as a siren began to blare outside the venue, and promptly adjusted to 'I feel really safe in this room … with the Sheriff", was amongst the most memorable moments of the show.


All jokes lose something in the retelling, and perhaps this was another of those 'you had to be there moments', but luckily there's a plethora of comedy gigs coming up as part of the festival, running the gamut from stand-up to improvisation, sketch comedy and everything in between, including the chance to see Thomas Green (Tuesday 6 November) and Lorna Shaw (Monday 5 November) yourself.
Non-spoiler alert: We should note there were plenty of hilarious jokes we could have mentioned here which kept us chuckling all throughout the following day - but we wouldn't want to spoil the show for anyone heading to see the full sets of these talented comedians.
---

With such an impressive array of talented comedians to choose from, we've selected a few must-see acts:

😂 Saturday 3rd enjoy an evening of side-splitting sketch and character comedy curtesy of Nottingham collective Missimp at their SketchShop.
😂 Sunday 4th join the hilarious Phil Nichol for an insightful examination of our collective human need to be right. Or, with a host of TV credits under her belt, the little lady with the gargantuan personality Tanyalee Davis will also be packing the punchlines.
😂 Tuesday 6th the endearing Imran Yusuf will be seamlessly weaving soci-political satire with heartfelt introspection.
😂 Friday 9th prepare to be wowed by the witty and exceptionally multi-talented Mat Ricardo, an award winning cabaret performer obsessed with amassing an array of special skills and super tricks.
😂 Saturday 10th will be bringing songs, sketches, slapstick and …. socks. The Scottish Falsetto Sock Puppet Theatre will take to the stage for a fast-paced show filled with wit, innuendo and plenty of hilarious sci-fi references.
This blog was written by Claire Jones, Marketing Assistant and Sophie Milne, Communications Executive at Visit Nottinghamshire.
Related
0 Comments