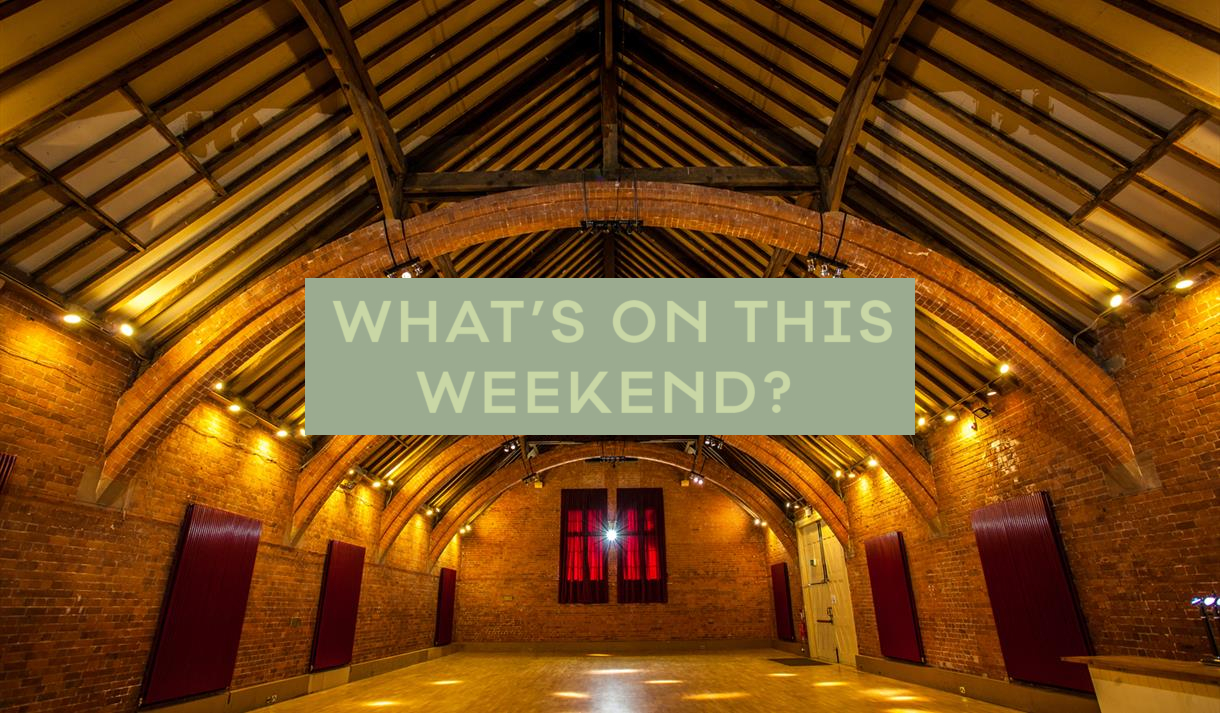 With the new Robin Hood film hitting cinemas this week we're excited to share the tales of our local legend. For an outlaw themed outing explore the majestic Sherwood Forest and seek out the famous Major Oak, take a look at our Robin Hood itinerary for ideas and inspiration, or read on to find out about some special themed events and our other top picks for this weekend.
There's many more things to do and see in our What's On calendar, so make sure to have a gander. Don't forget, if you are out having a great time in Nottinghamshire, you can use #lovenotts to share the love and connect with us via our Twitter, Facebook or Instagram.
Robin Hood Medieval Banquet


Cock & Hoop | Friday 23 November, 7.30 - 11pm | £45
The multi-award winning Ezekial Bone, creator of the top-rated Robin Hood Town and Sherwood Forest tours is a real raconteur and expert in all things relating to our legendary outlaw. For one night only, he invites you to eat, drink and be merry at his marvellous Medieval banquet. Hear tales of adventures in Sherwood Forest, battles with the establishment and fighting for the plight of the poor as Robin and his right-hand man Little John rewrite the history books. A feast fit for King Richard himself will be prepared by the kitchens of the award-winning Lace Market Hotel, while the complimentary mead, melodic stylings of medieval musical ensemble Sloe Gin and the hilarious antics of Shambolics the jester are sure to make the party go with a swing!
For more information, please click here

---
Tales of Truth and Legend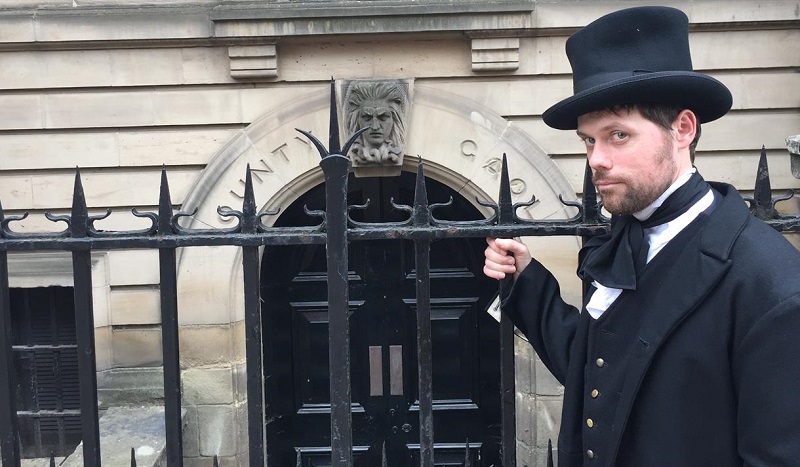 National Justice Museum | Daily at 10.30am & 3.30pm | Tickets: £7.45 - £9.45

With a court having stood on the site since at least 1375 and a prison recorded not long after, you can bet Nottingham's historic Shire Hall and County Goal has a few shrouded stories and secrets hidden in their ancient walls. Legend has it our notorious outlaw and bane of establishment, Robin Hood himself was once held captive in their dark dungeons. Their brand-new tour uncovers the quirkier elements of their fascinating history, with intriguing tales of prison breaks and stories of the horrific happenings that took place on the steps outside the museum, once a place of public execution. Explore the enigmatic areas deep in the depths of the building which are normally out of bounds, and unearth the little-known tales not often heard.

For more information, please click here.

---
Winter Ball Electric Cabaret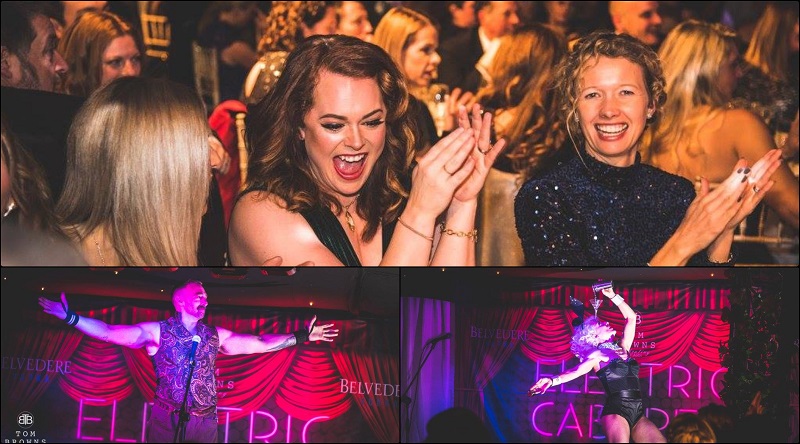 Tom Browns Brasserie | Friday 23 November | £70 – see below for an exclusive special offer
This glamorous event is the perfect opportunity to dust off your glad rags for an evening of eclectic entertainment set over a sumptuous 3-course meal. As you arrive at the beautiful riverside location, you'll be treated to a Belvedere cocktail reception to tantalise your taste buds before settling down to be wowed by some of the country's top entertainers. As you dig into the main course of succulent braised shoulder and roast rump of lamb, sensational singers will serenade, awe-inspiring magicians will stun with their clever tricks and showstopping burlesque performances from the internationally renowned starlet Ana Fur Laxis and the smouldering Scarlet Daggers will leave you wanting more. By the time the decadently delicious cherry and amaretto cheesecake is served the party is certain to be in full swing, so be sure to wear your dancing shoes ready to revel into the night with the club classics set from superstar DJ Jeremy Healy.
We've secured an exclusive special offer for this spectacular event: call 0115 966 3642 quoting 'Visit Nottinghamshire' to book your tickets for just £50 instead of £70.
For more information, please click here.

---
Artsy Markets and Craft Fairs


Various locations | Free

Lovers of art and everything artisanal are in for a treat this weekend with three fabulous craft fairs taking place across Nottinghamshire. The much-loved Winter Weekend returns to the grand Welbeck Estate, celebrating the best in handmade art and food from across the region. Whet your appetite with specially selected artisan food stalls and the wares of the award-winning Welbeck Farm Shop, take in the inspiring exhibitions in their critically acclaimed art galleries and explore 15 artists' studios before a tour of the art marquee hosting 75 carefully curated artists and craftspeople. Over at the equally beautiful Thorsby Park, their Victorian Riding Hall welcomes a range of talented makers showcasing their hand-crafted wares. Expect a fabulously festive atmosphere with carol singing from local choirs and music from brass bands and prepare to get creative with free craft workshops from the Thoresby Studio Artists. Last, but by no means least, Patchings Art Centre present over 50 stalls selling items crafted by gifted artists and designers, including textiles, fine art, ceramics and jewellery.
---
Snow White Rose Red Bear Brown


Nottingham Lakeside Arts | Sunday 25 November | 1 & 3.30pm | £8

Nottingham Lakeside Arts present a heart-warming new show using puppets, storytelling and original music, suitable for children aged 4 and above. Best friends Snow White and her twin sister Rose Red have lived in the forest since they were babes in the wood, but when a mysterious, friendly bear arrives, a new chapter in their tale begins. This fantastical forest fairy-tale is sure to delight little ones and the young at heart. There's plenty of fun to be had in the expansive Highfields park in which Lakeside is located, take a wander round the beautiful boating lake, explore the new adventure playground or take in a round of mini-golf, and be sure to check out the free, fairy-tale inspired, drop-in craft workshops running throughout the afternoon.
Related
0 Comments