From the titan of Romantic verse Lord Byron to Young Poet Laureate Georgina Wilding – poetry is in the lifeblood of Nottinghamshire, past and present. Read on to find out a little more about our poetic heritage, and the thriving scene in Nottingham today.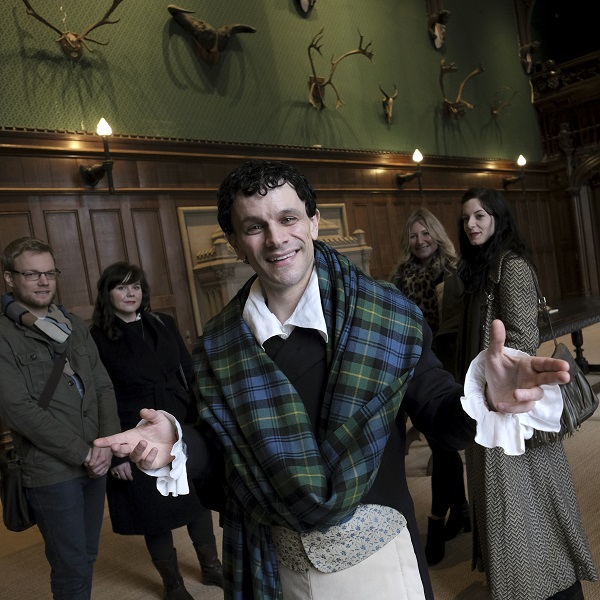 George Gordon Byron

No lowdown on poetry in Nottingham would be complete without an ode to the 'mad, bad and dangerous to know' Lord Byron. I must admit, as a self-confessed Byro-manic (a term given to his hoards of frenzied, mostly female fans during his heyday) I'm perhaps a little bit biased, but for me Byron is among the greatest poets who've ever lived. A rebel who always blazed his own trail, Lord Byron was the rock star of Romantic poetry, notorious for his salacious lifestyle as much as his exceptional way with words.
His former home, Newstead Abbey, is a treasure trove of the rare and beautiful, where you can wander through his bed chamber, see objects from his life, including the desk at which he penned many poems, and discover his legacy. There's even the chance to meet the man himself (or the next best thing) for a guided character tour and be regaled with tales of his lavishly gothic and debauched parties, goblets made from the skulls of monks and other tantalising titbits from the life of one of the most fascinating authors out there.

D.H Lawrence
While the working class, Eastwood-born author is undoubtedly best known for his ground-breaking and controversial novels, Sons and Lovers and Lady Chatterley's Lover, he was also a prolific poet. The D.H. Lawrence Birthplace Museum is an authentically recreated miner's cottage where you can learn about life in the mining community which shaped Lawrence's childhood and writing, see rooms where the family lived and view personal items and some of Lawrence's original watercolour paintings. The super friendly and knowledgeable staff will happily chat about Lawrence's poetic legacy, so don't hesitate to ask.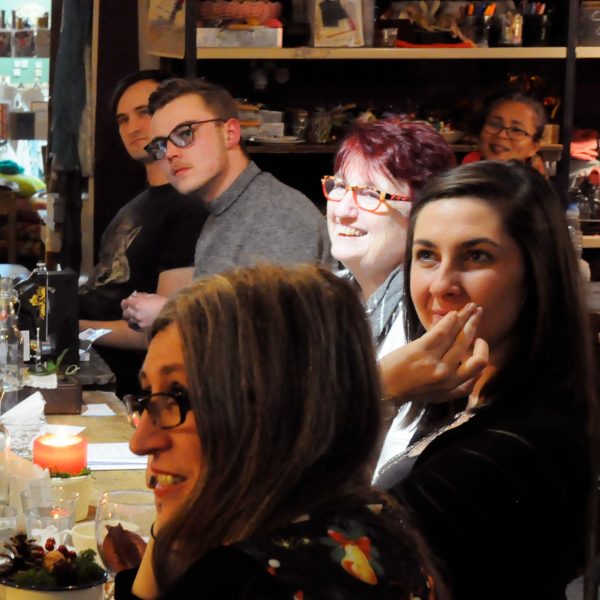 Nottingham's Poetry Scene Now
As one of just 29 UNESCO Cites of Literature world-wide, Nottingham's lyrical literary scene is very much alive and thriving. Fuelled by the supportive and creative community which has flourished in the city, there's always a range of local get-togethers, performances, slams and workshops happening in coffee shops, bars and art spaces, as well as larger scale events and festivals.
Now in its forth year, Nottingham Poetry Festival continues to go from strength to strength, with ten days of word jams, poetry slams, performances, songs and readings across the city. The eclectic programme sees some of the most renowned poets in the country rubbing shoulders with talented local poetic voices, showcasing the scene at its best. This year's festival runs from 26 April to 5 May, featuring national names like Ian McMillan, Caroline Bird, Roger McGough and John Hegley alongside local legends like our own Young Poet Laureate, the lovely Georgina Wilding, who's also joined the team behind the festival as Creative Director.
If you can't wait until then to check out the Nottingham poetry scene, get yourself to Wine and Words at Carriages Cafe, a relaxed evening of readings and collaborative writing with a little poetry bingo thrown in, or get cracking with your own wonderful works at ​Write the Poem, monthly writing workshop. Whether you're a complete novice or prolific poet already, just turn up on the second Wednesday of each month to creative retailer and tea rooms Debbie Bryan and get stuck in exploring the poetic form through a variety of techniques, creative exercises and editing techniques.
---
This blog was written by Claire Jones, Marketing Assistant at Visit Nottinghamshire.
Related
0 Comments