The weather has been very kind to us recently, so we were excited to venture into the heart of the University of Nottingham's Park Campus, where Bramleys Brasserie in the De Vere Orchard Hotel is nestled. It was the perfect day for a picnic-themed afternoon tea; the sun was shining, it was a Friday afternoon and perhaps most importantly, we were feeling quite peckish!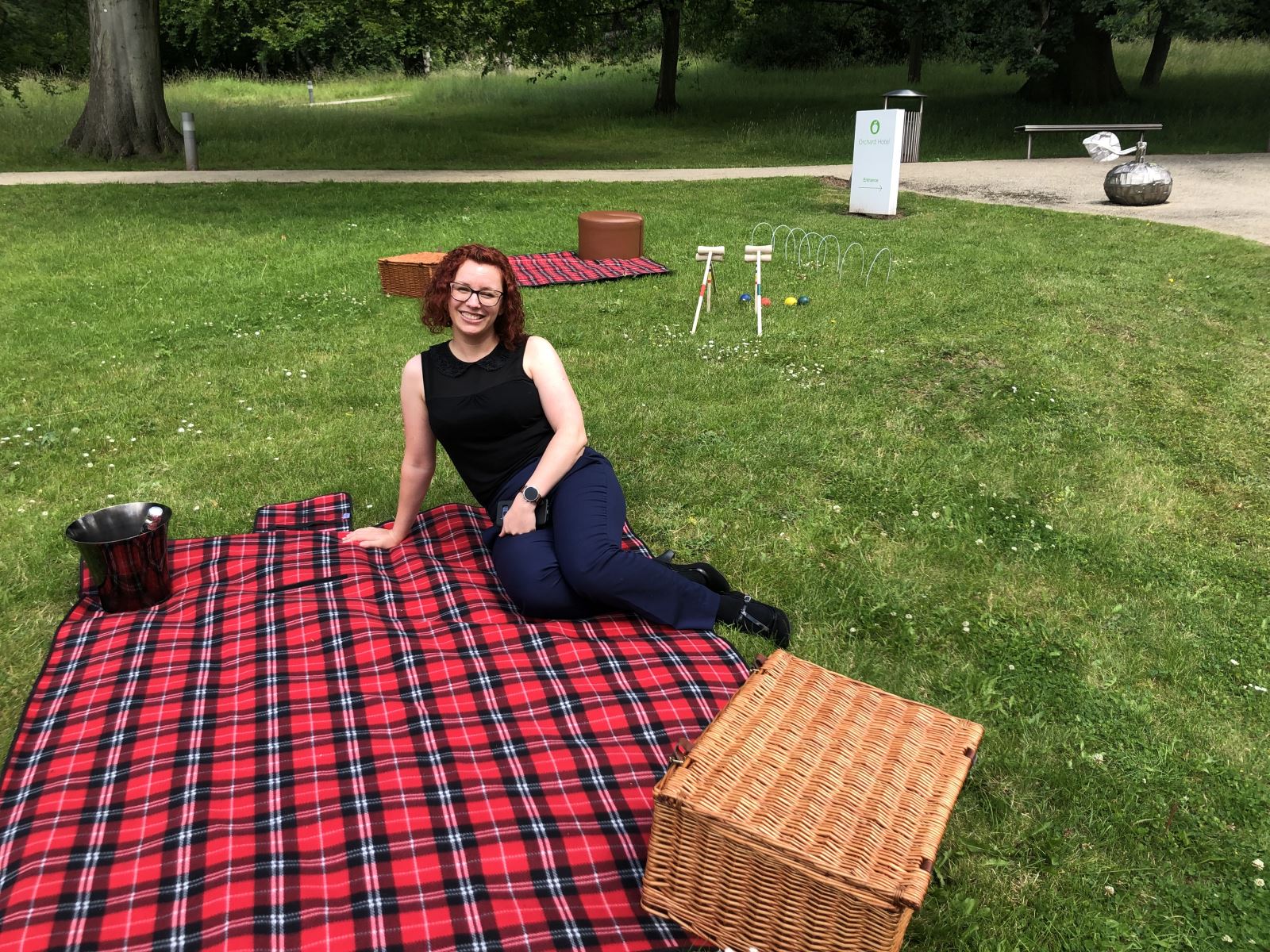 The exterior of the De Vere Orchard Hotel is a real treat for the eye, with its stunning, glass-front and impressively designed curved, wooden canopy. As soon as you're through the revolving glass door (there are automatic doors too, making the building fully accessible), you'll be in awe of the spacious, bright and contemporary reception area. The hotel's 202 bedrooms are also renowned for their contemporary feel.
But we're not here to talk about hotel's wonderful reception area or bedrooms! Once we've stopped gawping at the reception area, we took the stairs up to the hotel's terrace area. There we were greeted by a very smiley member of the Orchard Hotel team who offered us a glass of fresh fruit juice or prosecco and informed us that afternoon tea would be served outside.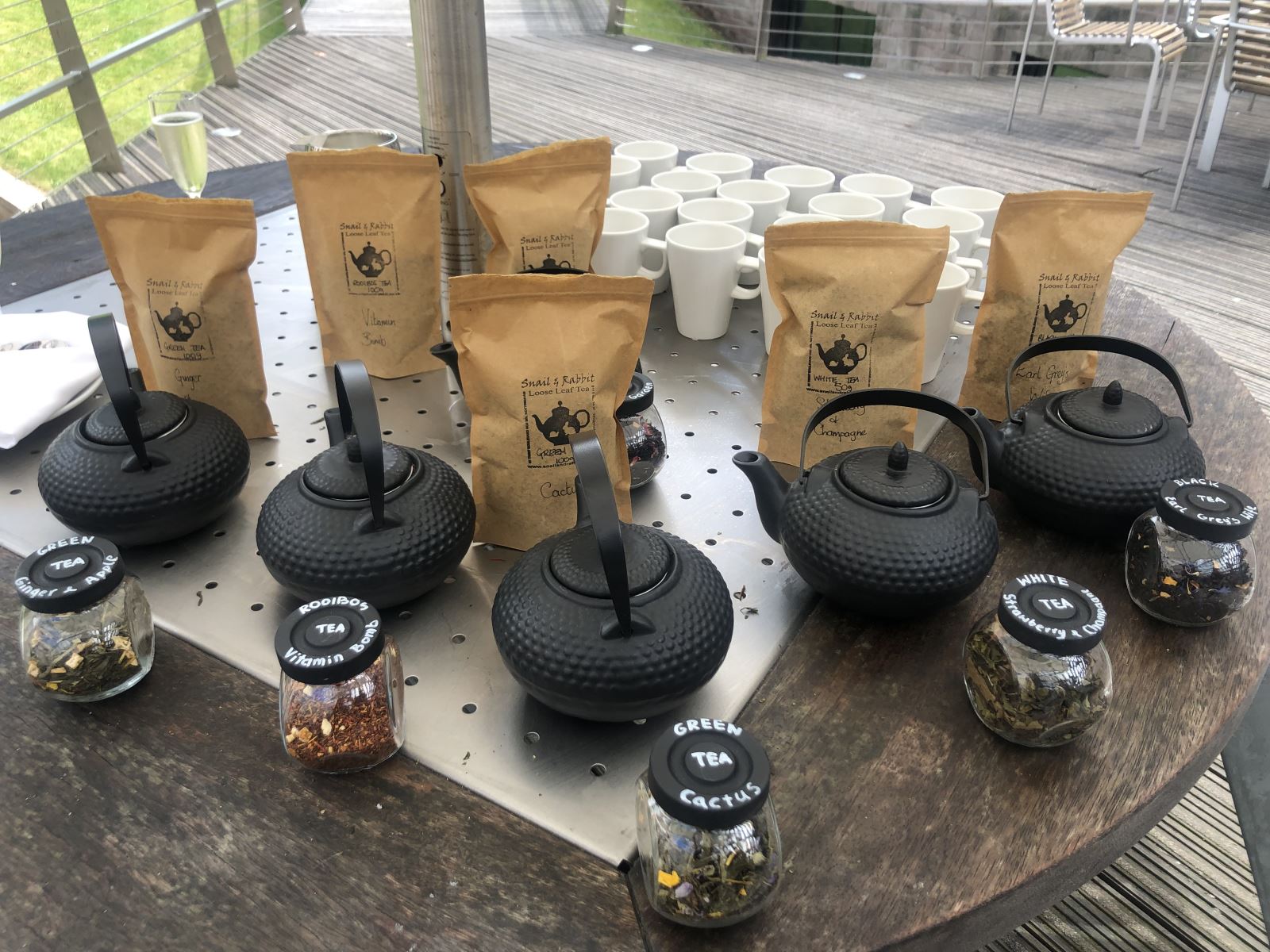 It was lovely out on the terrace, with great views of the perfectly landscaped gardens of the campus. We chose to sit at one of the tables, which was shaded and started sampling from a selection of tea on offer. There were over 10 types of loose-leaf tea that we were invited to sample, ranging from fruity green teas such as the intriguingly named Cactus, and white tea including Strawberry and Champagne, right up to the classic black varieties with notes of ginger and cinnamon. We opted for Cactus green tea first followed by sips of Earl Grey's Wife, Vtamin Bomb and Ginger and Apple. All tea options were supplied by Snail and Rabbit – a local and family run company based in West Bridgford. Should you take a liking to them enjoying afternoon tea at the De Vere Orchard Hotel (which we've no doubt you will), you can get hold of their delicious selection of tea at Nottingham Tourism Centre located on Smithy Row, just off Old Market Square.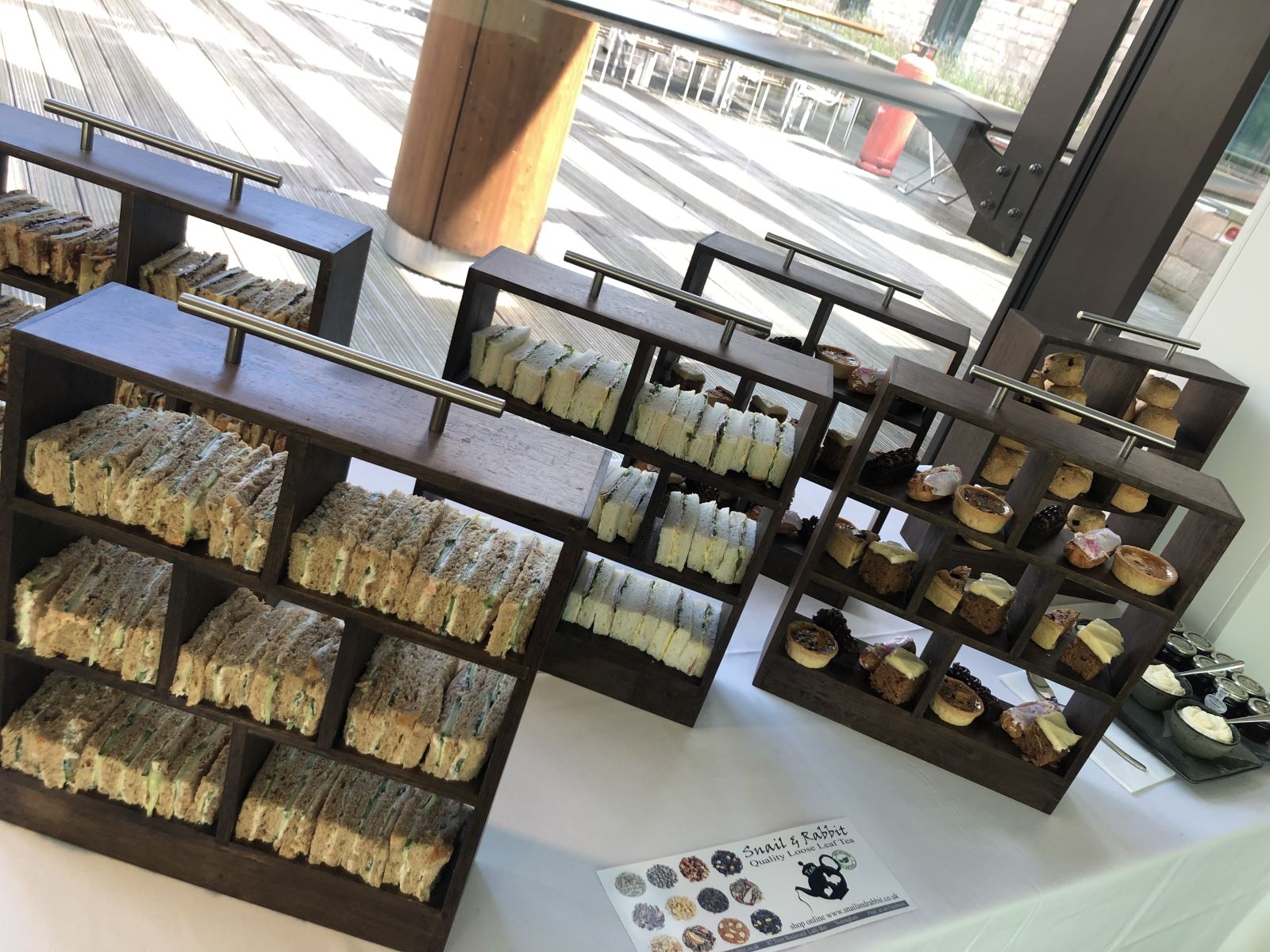 Everyone on the terrace enjoying afternoon tea was thoroughly looked after by the staff. Members of the hotel team were always nearby to offer anything we needed and advise on types of tea that could tickle our fancy. A selection of delicious finger sandwiches for both vegetarians and those who enjoy fish and meat, a selection of fruit, fresh pastries and a variety of cakes and scones were offered to us after we finished sipping our fist cup of tea. Everything was full of flavour, from the delicate smoked salmon mousse sandwiches to the sweet, indulgent eclairs, filled with the most amazing raspberry cream! It was difficult not to overdo it and reach out for more as the delicacies kept on coming.
After grazing on the amazing food on offer and drinking gallons of quality tea, we were invited to sit in the lovely sunshine on the comfy picnic blankets, which were scattered around the freshly cut grass. There was also a bottle of prosecco waiting for those who fancied another glass, and a game of croquet for the more adventurous ones. It was all well planned to keep everyone entertained, great job De Vere!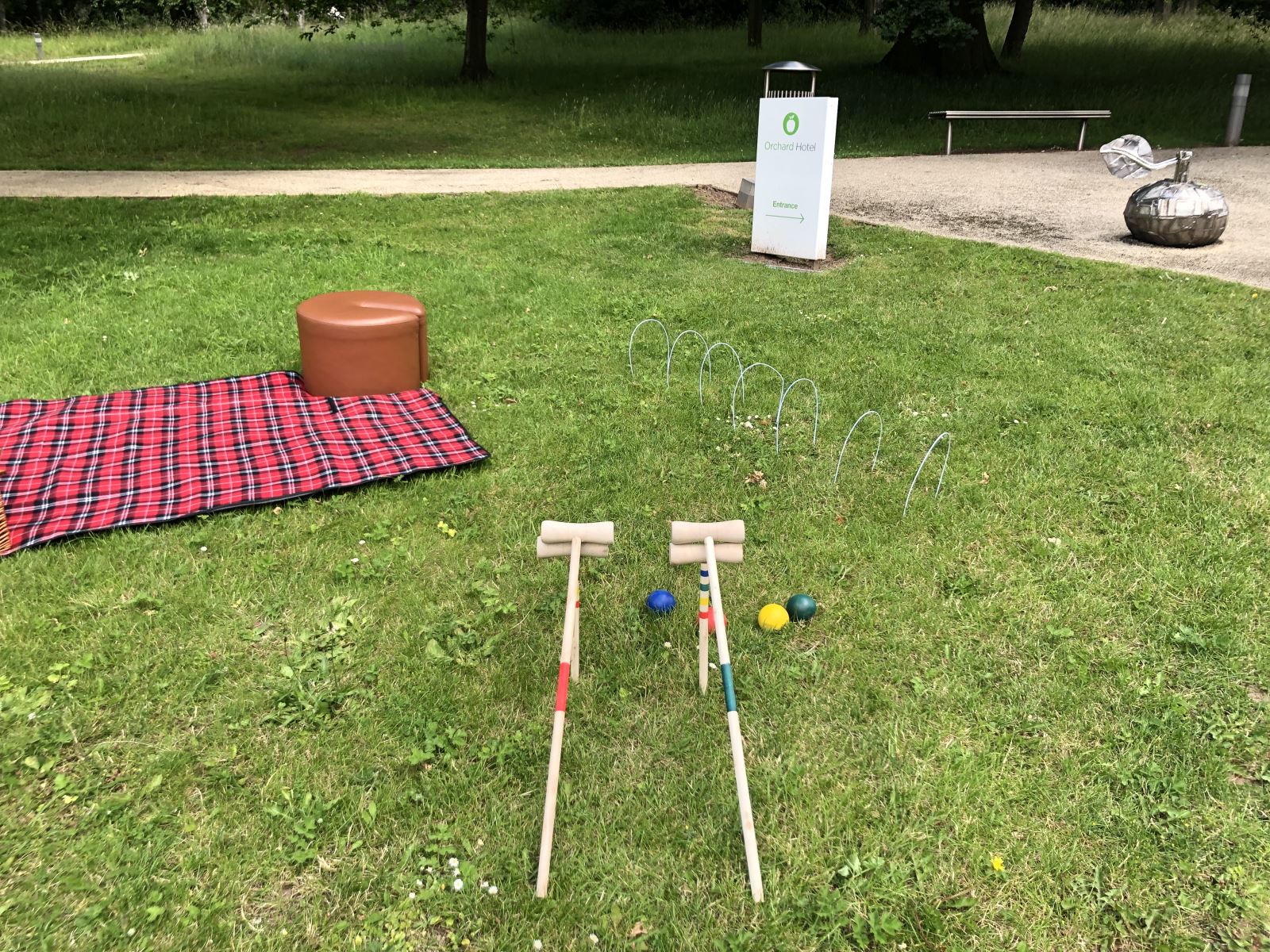 We spent a good two hours enjoying our afternoon and we were disappointed to leave when it was finally time to leave. Time flies when you're having fun, and it indeed felt like this to us. For a moment, we forgot that we were just on the outskirts of a bustling city and it felt more as if we're away on holiday with no care in the world.
The afternoon tea at Bramleys Brasserie is a great way to relax and unwind after a long day of work (we can vouch for that), it's also perfect for a gift or a special treat for your friends and loved ones.
Afternoon tea at Bramleys Brasserie, situated within the De Vere Orchard Hotel is served Thursday - Sunday between 2.30pm - 5.30pm. Find out more here.
This blog was written by Kinga Kapias, Communications Exectuive and Alex Broughton, Marketing & Communications Manager.
Related
0 Comments