The sun has finally come out and we have one heck of a summer ahead of us! It's fair to say our love of laggy virtual streams, online tours and Zoom meetups has been tested a little over the last few months - and we can't wait to get back out there enjoying and appreciating live, in the flesh, events and activities once again!
After a barren few months, prepare your calendar for a feast of fun and exciting real-world events. Now's the time to start planning your summer here in Nottinghamshire! All of our live events are set to be Covid Secure, and you can review the measures that our venues are taking to keep you safe here. So, without any further ado, here's our rundown of 15 of our favourite things taking place this summer in Nottingham and Nottinghamshire.
---

Image by Nottingham Castle Trust & Tracey Whitefoot
1. Be the first to visit the newly revamped Nottingham Castle!
You can't miss it, sitting on its mighty perch above Nottingham, and the historic gates of one of the city's most iconic historic landmarks are set to swing open once more!
Following a fantastic £30 million upgrade, Nottingham Castle is ready and waiting to welcome you back from the 21st of June - and there are more ways to experience the royal history, medieval mischief and Robin Hood revelry than ever before.
Tickets are on sale now - so grab yours and be among the first to explore the state-of-the-art new galleries, innovative and immersive experiences, browse the exclusive Paul Smith Exhibition and discover the Castle's gorgeous grounds.
---

2. See Titus the T. rex roaring into town!
This is going to be an exhibition with real teeth.
Titus the T. rex is stomping his way towards Nottingham, and you can come face to face with everyone's favourite dinosaur housed in Wollaton Hall's spectacular setting.
See Titus's magnificent skeleton - the first real Tyrannosaurus rex to be displayed on these shores for over a century. This is your once in a lifetime chance to get up close and personal with one of the most fearsome creatures ever to walk the earth.
Having travelled here from the Montana Badlands in the USA, the fascinating exhibition will teach you and the family all about his journey and origins.
---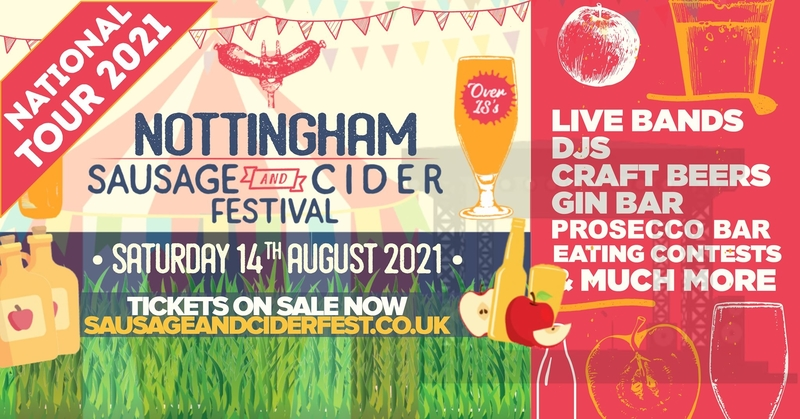 3. Whet your whistle at Nottingham's first Sausage and Cider Festival
Salt and pepper, bread and butter, fish and chips… some things just go well together - and sausage and cider is another winning combo to add to the list!
So join us to celebrate this mouth-watering union, at the very first edition of this fabulous new festival which puts sausage and scrumpy into the spotlight.
Get your fill of delicious artisan bangers, test your taste buds in chilli eating contests, and wash it all down with a hand-picked selection of crisp, refreshing ciders.
Don't worry if you're not a cider superfan - there will be craft beers and glasses of prosecco aplenty.
---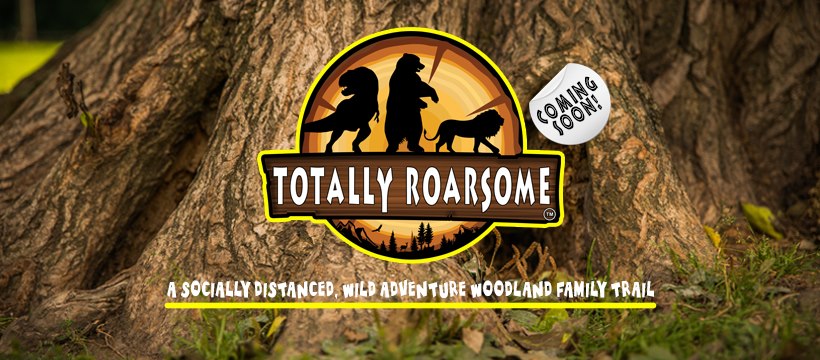 4. Have a totally Roarsome time at Rufford Abbey
In an untouched Nottinghamshire woodland at Rufford Abbey, you'll find dinosaurs, bears, lions, and tigers roaming free this summer! There may even be a unicorn or two, and they are joined by a gaggle of pirates and a gang of superheroes, it's much more than just dinosaurs.
This socially-distanced outdoor adventure woodland trail is the perfect summer activity for all the family to enjoy - It's Totally Roarsome!
---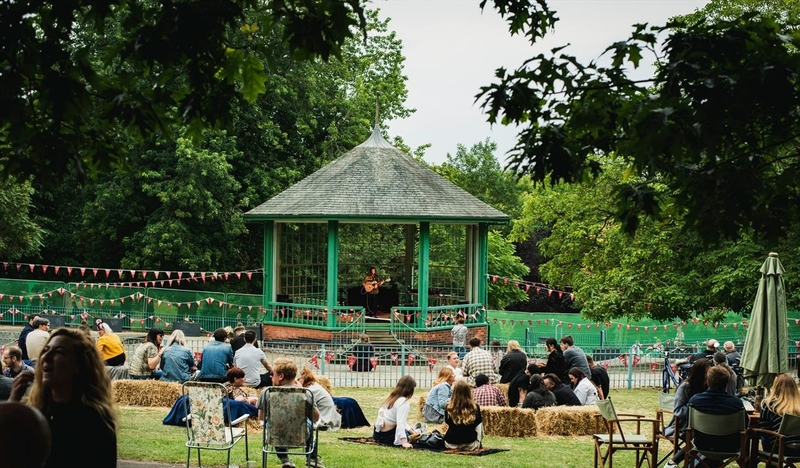 5. Savour the Arboretum Sunsets
Remember live music? Well, it's back in style this summer and what better way to see in the long summer nights, than with a fantastic series of intimate outdoor concerts.
Set in the glorious gardens of the magical Arboretum, well-known artists and bands will be stripping it back and going acoustic in one of Nottingham's most beautiful spaces.
Soak up the summer vibes, as everyone from Tony Hadley to Richard Thompson and the Futureheads play for you in this most atmospheric of al fresco settings.
---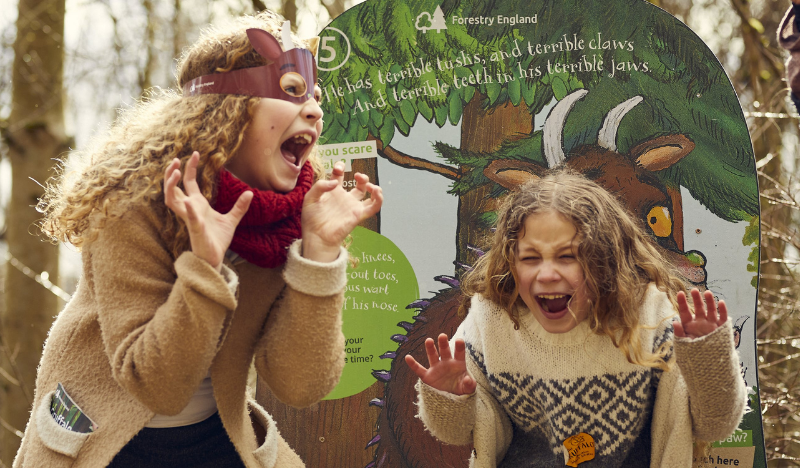 6. Spot the Gruffalo at Sherwood Pines
Venture into the woodlands of Sherwood Pines and enjoy a fun, navigational challenge by following the map on the road to finding twelve Gruffalo markers hidden in the deep, dark wood on the Gruffalo Orienteering Trail, or Follow the Gruffalo Spotters trail for even more fun with the new Gruffalo Spotter 2 app and see what creatures you can find!
Feeling competitive? choose to run, walk (or skip!) the course against the clock.
---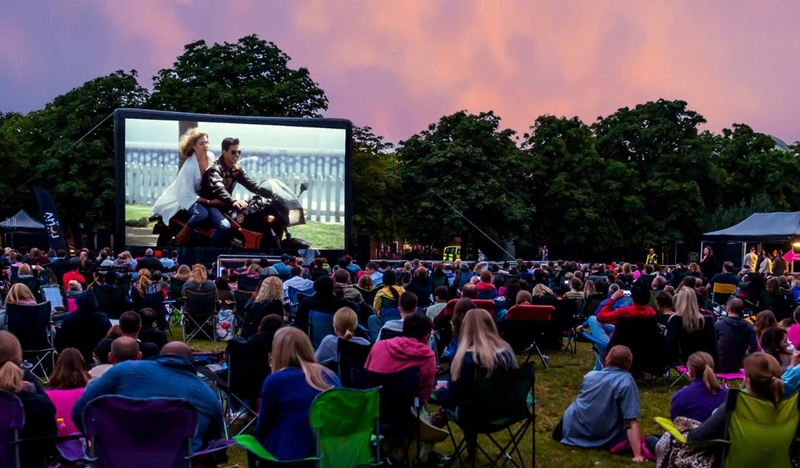 7. Take your seat for outdoor cinema and theatre
Warm summer nights mean one thing - outdoor entertainment is back!
Grab your popcorn and sit back to enjoy classic films, or if the play's the thing, enjoy some of the Bard's finest works performed in wonderful outdoor theatre shows.
Soak in the entertainment in some of Notts' most dazzling and spectacular outdoor venues - including Wollaton Hall - AKA Wayne Manor, from The Dark Knight - and Lord Byron's country escape, Newstead Abbey.
And if you want more, the Film & Food Fest is just the ticket, taking place between the 15th and 18th July at Victoria Embankment. Enjoy a packed four days of outdoor cinema - with a bumper line-up of films, and a whole host of live comedy, music, delicious street food, cocktails and craft beers to savour!
---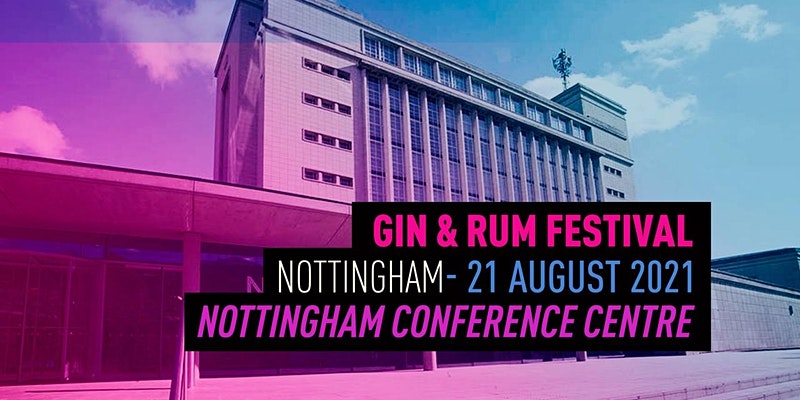 8. Mix it up a little with the gin and rum festival
If the rattling of cocktail mixers is music to your ears, then you won't want to miss the UK's largest gin and rum festival tour, which shakes into Nottingham on the 6th and 21st of August.
With a resident DJ to mix things up even more, you can go from curious to connoisseur - as distillers and producers share their skills, showcase their products, and lead hands-on public masterclasses.
And we daresay there will be a few samples to partake in of course!
---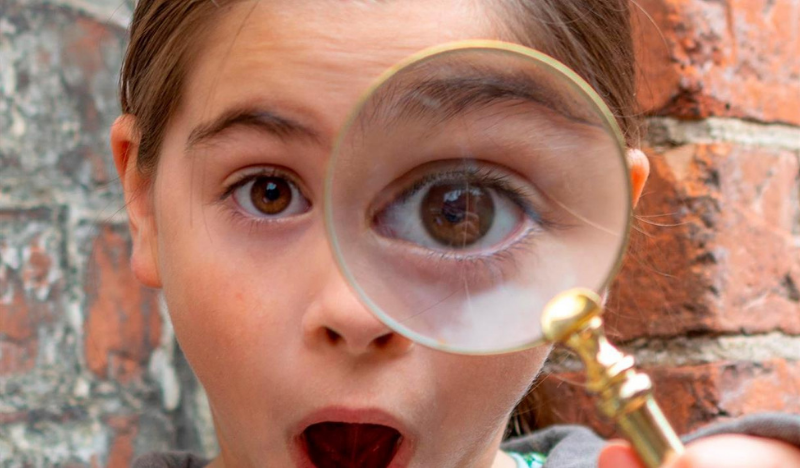 9. Get your Sherlock on with Junior Detectives at National Justice Museum
Are you an aspiring Sherlock Holmes and keen to rack your brain with mysterious clues to catch the escaped prisoner?
Journey back to Victorian Nottingham with Nottingham Justice Museum and help them solve the case of the escaped prisoner! Suitable for all ages, in this family-friendly activity you will take on the roles of different families living in the slum and help the head detective search for an escaped convict before he commits another crime! Search for hidden clues and solve challenging puzzles – will you crack the case?
---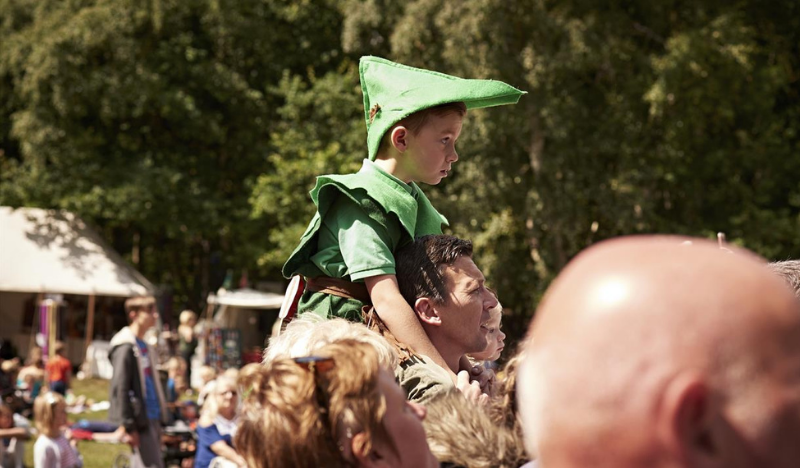 10. Go Wild in the Greenwood with Sherwood Forest!
Have a Big Wild Summer with Sherwood Forest's fun packed season of events and activities this summertime! With fantastic medieval entertainment, the age of Robin Hood and his Merry Band will be brought to live in the forest he once called home. From the outlaw puzzle on the family nature trail and guided walks with the Sheriff of Nottingham to archery, axe throwing and face painting – there's plenty of medieval fun to be had!
---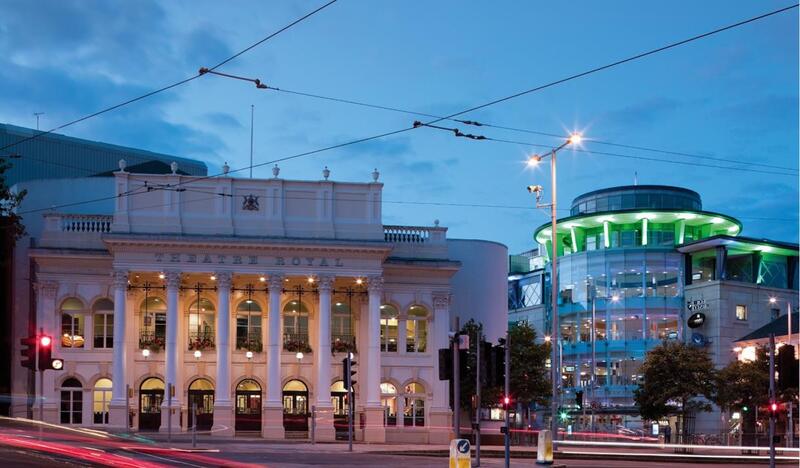 11. Catch a show at the theatre!
The Theatre Royal and Royal Concert Hall will be inviting audiences back to enjoy the unbeatable thrill of live entertainment - and there's a jam-packed schedule of spectacular plays, outrageous comedies, and bombastic musicals to see this summer.
With performances for every taste and age, and a host of big stars set to grace the famous old boardwalks once again, we can't wait to have live theatre and entertainment back in one of Nottingham's grandest venues!
---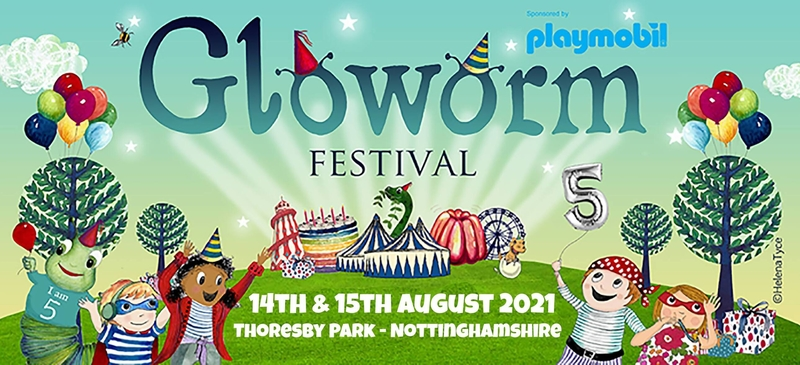 12. Enjoy festival fun for all the family
The family favourite festival, Gloworm, is also back and ready to light up Thorsby Park this summer.
Perfect for families with children under 14 years old, enjoy entertainment, live music, workshops, theatre and more. Spot a host of instantly recognisable faces - from TV's Dr Ranj and Andy and the Oddsocks, to the one and only Mr Blobby!
Camp on site for the full festival experience - but make sure you book soon; tickets are selling fast!
---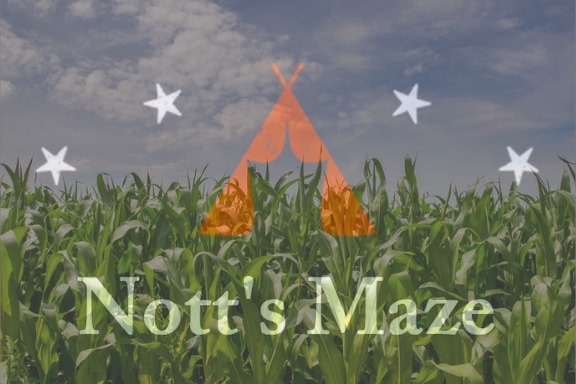 13.Get lost in an amazing adventure
Lose yourself in the massive, 12-acre Maize maze - which will be opening up on the 24th of July.
This magnificent labyrinth contains a tangle of two miles of pathways and countless dead ends, which are sure to push your navigational skills to the limit!
Grab a map to home in on the centre - unless you're feeling brave (or foolish) enough to try and find the centre without one? If you succeed, you'll earn your money back!
Once you've escaped, enjoy some well-earned refreshments and additional activities like archery and axe throwing. Or brush up your skills at Forestry School or by taking part in Bushcraft sessions (all of which can be booked in advance of any visit).
---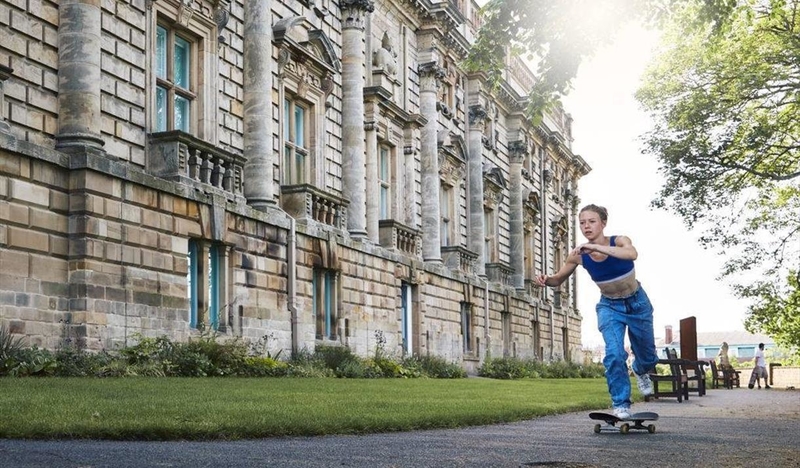 14. It's after hours at Nottingham Castle
Now that the Castle has reopened there's heaps to explore and discover, but with Nottingham Castle Lates there's even more fun to be had at the Castle after hours!
Immerse yourself in 1,000 years of Nottingham history at the Castle on the Rock, but this time, at sunset, as they've got some exciting events lined up! From live music events to action-packed activities and one-off experiences, there's something for everyone!
This 1 July, they're kicking it off with the ultimate skating challenge - Skate Nottingham, complete with a live DJ, skate lessons for the kids and demonstrations by pro-skaters, so grab your board and get ready to rip it!
---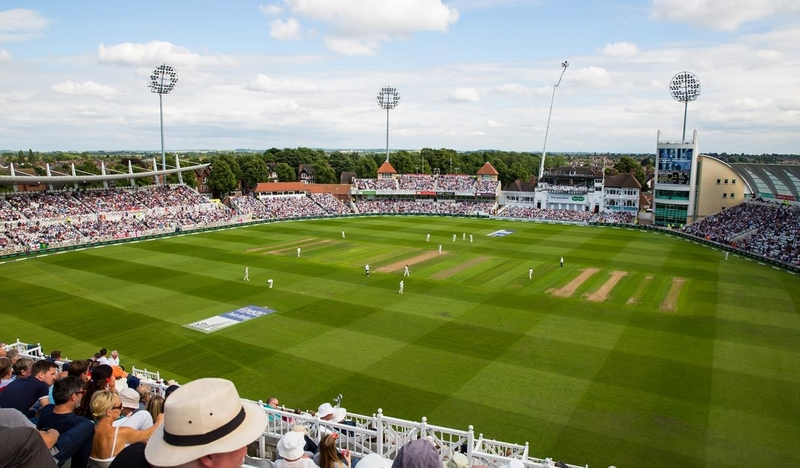 15. Catch The Hundred at Trent Bridge
It's cricket but like you've never seen it before. Full of big hits, fireworks and high-octane action, The Hundred is a brand-new cricket competition set to crank the drama up to 100!
Cheer on the stars of world cricket - and the home team, the Trent Rockets - on their quest for glory. Each side has just 100 balls to smash, slog and sweep their way through - guaranteeing teeth gnashing, edge of the seat sporting action.
We're just scratching the surface of the events taking place in Nottinghamshire this summer, and we hope you're as excited for a summer of fun and festivities as we are!
To see the full line up in Nottinghamshire, head to our fully featured Whats On guide.
---
This blog was written by Alistair Webster.
Related
2 Comments