Enjoy Tchaikovsky's traditional Nutcracker story reimagined at Newstead Abbey this winter and enter an enchanting winter wonderland with sugar plum fairies and Christmas dreams. Here at Visit Nottinghamshire, we got the chance to visit this week and here's what we discovered!
Newstead Abbey has been beautifully decorated for the festive period with wondrous, luscious Christmas trees, bountiful wreaths and twinkling lights which add a festive warmth to the house. In addition to these decorations, the venue are hosting Tchaikovsky's story The Nutcracker throughout the Abbey. You can choose from a self-led walk around the festive scenes or book onto a guided tour of the house.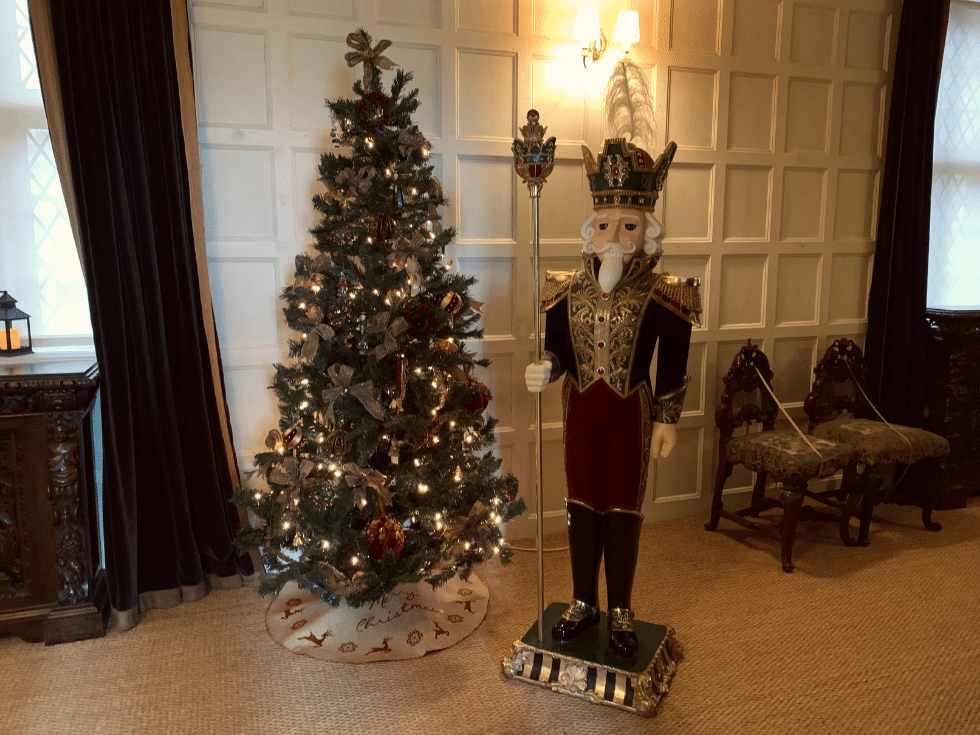 As you walk through the rooms, you will read the poem while elaborate sets immerse you in the story. The sets are specific and unique to each verse of the story, and often include elements such as mannequins, festive decorations, lights, projections and sound. As you walk through, the staff are careful to obey COVID guidelines as they ensure not too many visitors are in one room at a time.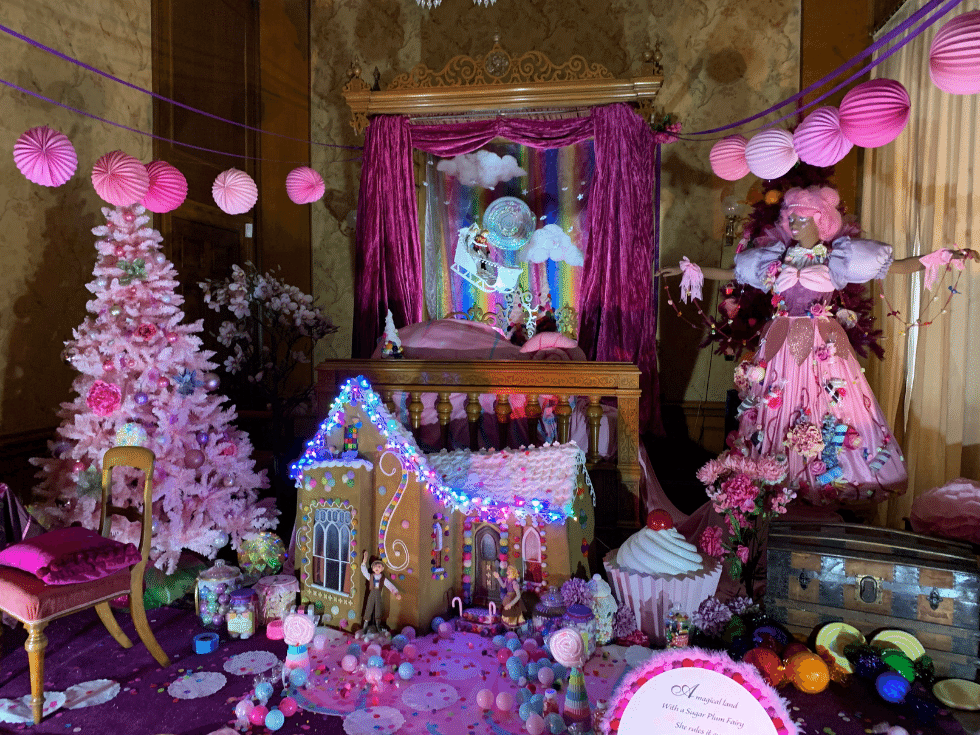 Each new part of the house seemingly boasts a new Christmas tree – each decorated more grand and luxurious than the previous. Some are decorated with gorgeous tartan bows and ornamental stags, perhaps in celebration of Lord Byron's Scottish ancestry.
You can learn more about the history of the house and the famous Romantic poet as you wander through the displays and historical accounts and archives of the Abbey. Founded as a monastic house in the twelfth century, you will see different iterations and etchings of the grounds throughout history and learn about the different owners of the estate, which passed into the hands of the Byron family after the dissolution of the monasteries in the reign of Henry VIII. You can browse paintings, letters, maps and photographs about the history, which are brought to life by the authentic style and décor of the building, including portraits, original antiques and wood panelling.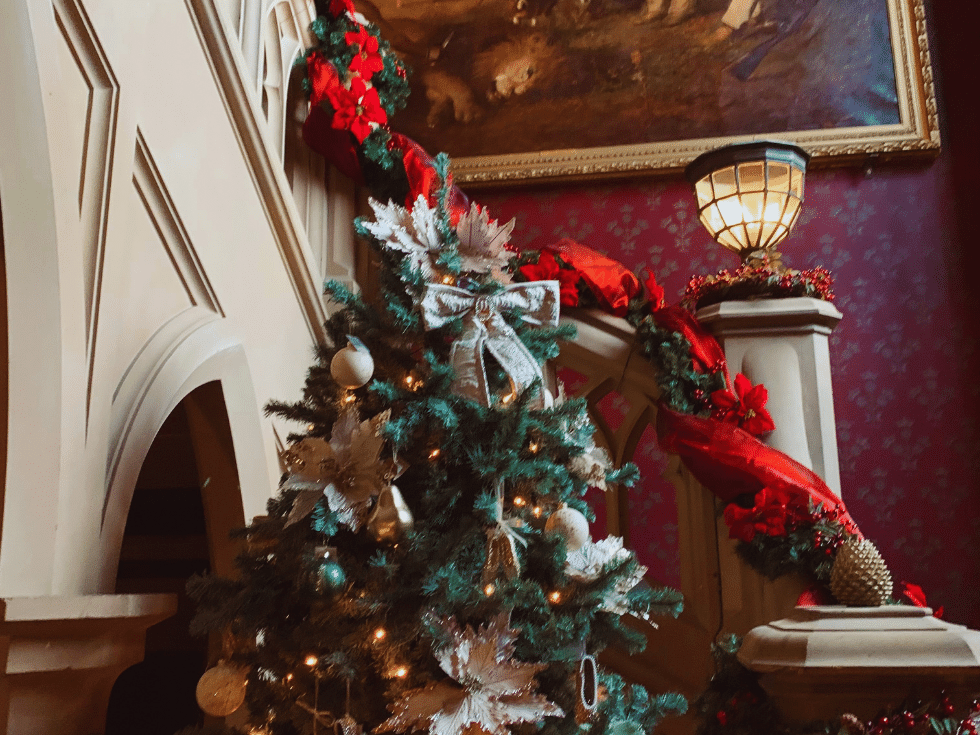 If you visit on a weekend, don't forget to stop by the craft stalls in the cloisters where you can browse a variety of items from local businesses and artists. You can pick up some handmade soap, books, jewellery, ornaments and much more – many of which would make fab Christmas gifts!
After a tour of the house, you can also explore the grounds including a walled garden, fort, waterfall, walks and trails. They have an Outdoor Nutcracker Trail which is perfect for the little ones, or why not warm up at their café and treat yourself to a hot drink and something to eat?
---
This review was written by Katherine Taylor, Markeitng Executive at Visit Nottinghamshire
Related
2 Comments