Culture is what makes each destination completely unique, so as part of Tourism Week it's only right we take a deep dive into the expansive culture of Nottinghamshire which has evolved over thousands of years and attracts visitors from around the globe.
---

Gastronomy



Fun Fact: The Bramley Apple originated in Nottinghamshire. The seeds to the first tree were planted by Mary Brailsford circa 1809 in Southwell!

Nottingham is home to the ever-growing independent doughnut company, known for their jaw-dropping, delicious toppings, Doughnotts! Nottingham also has some amazing long-standing gin producers. Weavers, home to Castle Gate Gin, uses acorns foraged from Sherwood Forest to create a completely unique and distinct dry nutty backdrop to their gin, whilst Redsmith Distillery created the Nottingham Dry Apple Gin using Nottingham's own Bramley Apple.

---
Legends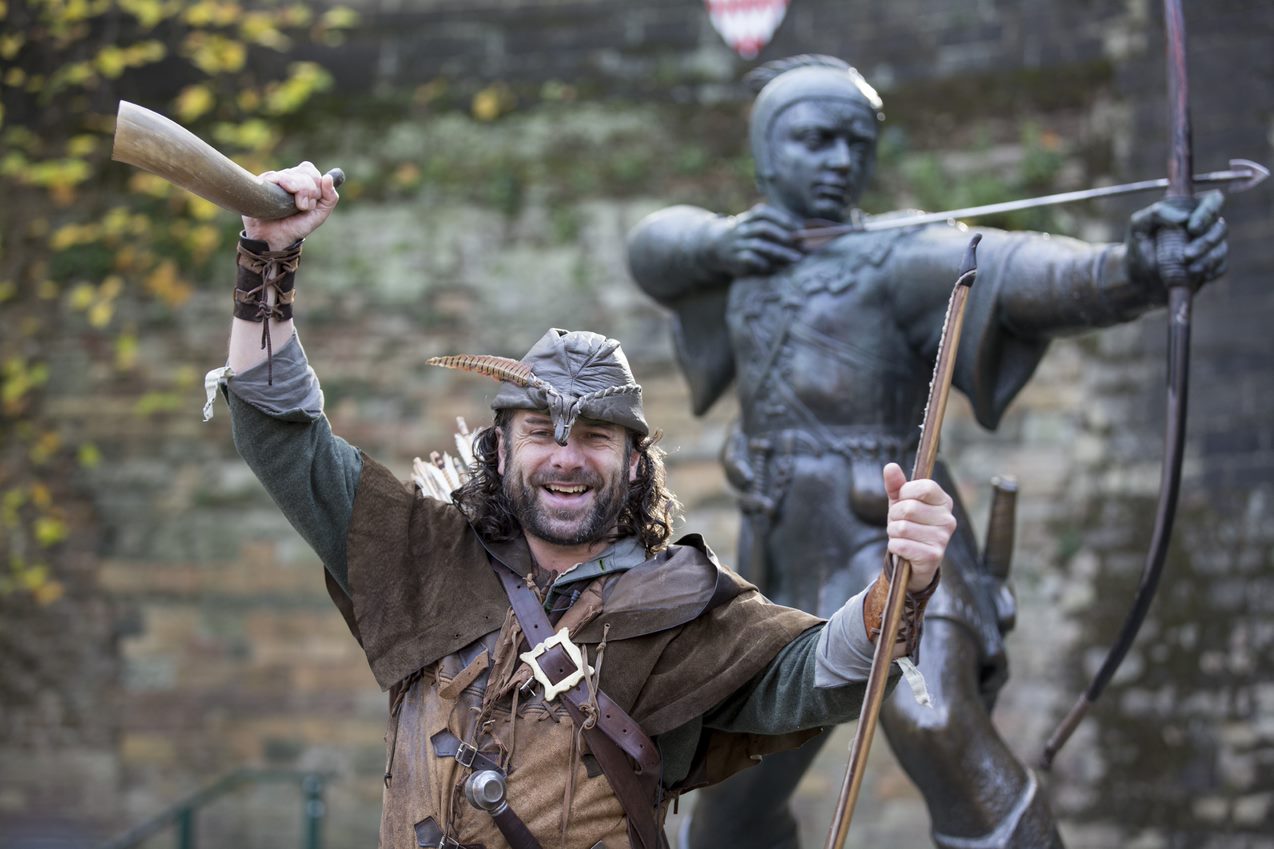 Fun Fact: Albert Ball, born in Nottingham, was a legendary British fighter pilot in the First World War, shooting down 43 enemy planes and one balloon. His legacy is commemorated with a statue erected in Nottingham Castle Gardens.
Nottinghamshire is home to one of the world's best-loved folk heroes, Robin Hood. The first literacy references to Robin Hood appear in the 14th-15th century, and his adventures have been re-told through literature and films for generations, uniting universal themes of adventure, altruism, and rebellion. You can discover the legacy he left behind throughout the county; his majestic hideout in Sherwood Forest, where he was held captive in the dungeons of the old county goal, or the church where he wed his beloved Maid Marian.
---

Festivals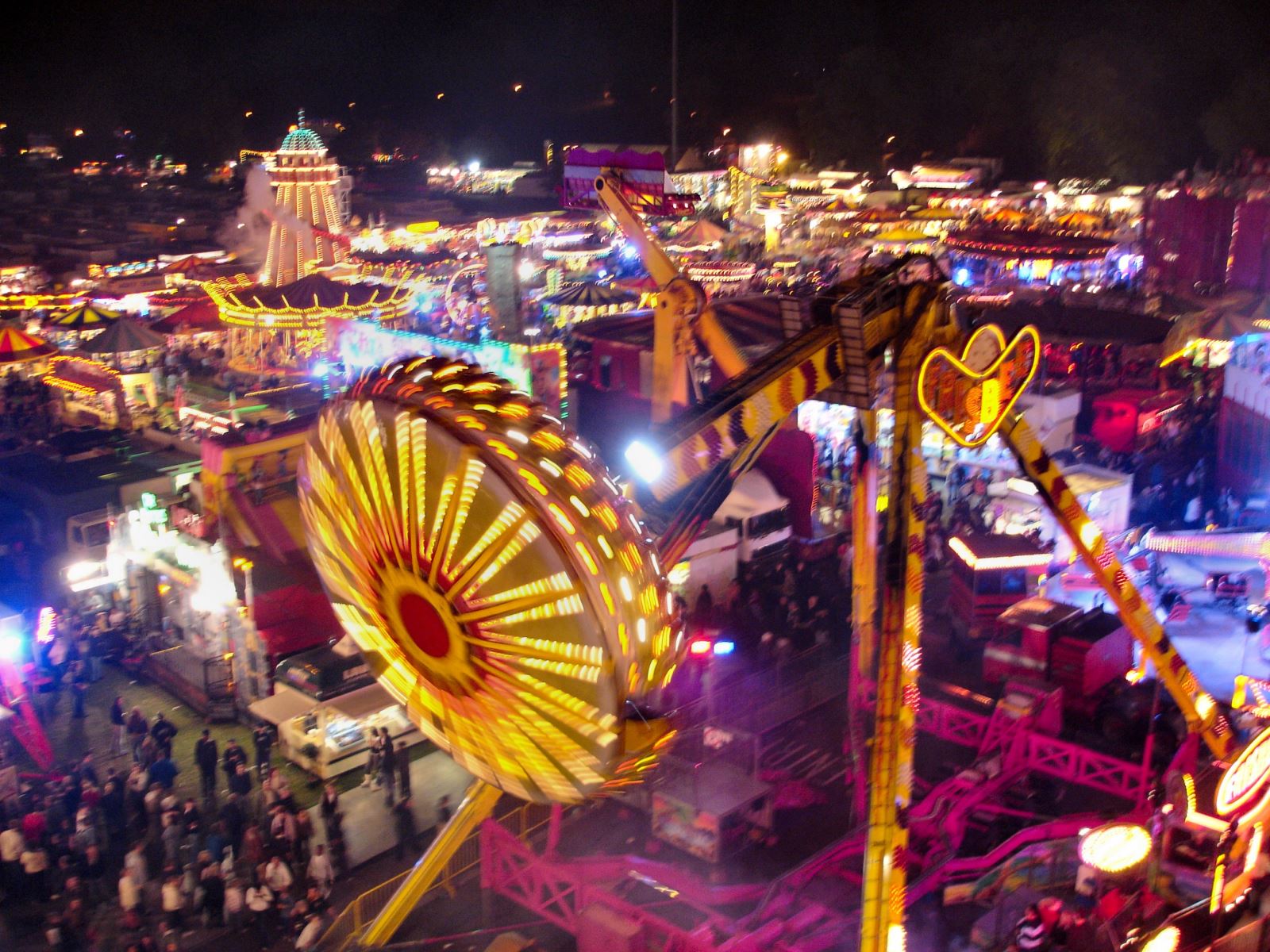 Fun Fact: Nottingham's Goose Fair is one of the longest-running fairs in history; historians believe it dates back to the 13th century!
Nottingham is proud to host a diverse repertoire of festivals and events each year. Nottinghamshire Pride brings colour, live music, and inspiring speeches all together to celebrate inclusivity and acceptance. The UK's oldest Mela festival, Nottingham Arts Mela, is celebrated annually hosting live music, dance, poetry, family-friendly events, storytelling, art and more. The year finishes off with Nottingham's spectacular Winter Wonderland. Other landmark events are Beat the Streets, Splendour, and the Riverside Festival. Nottingham is home to many more music festivals, as well as poetry and comedy festivals!

---
Architecture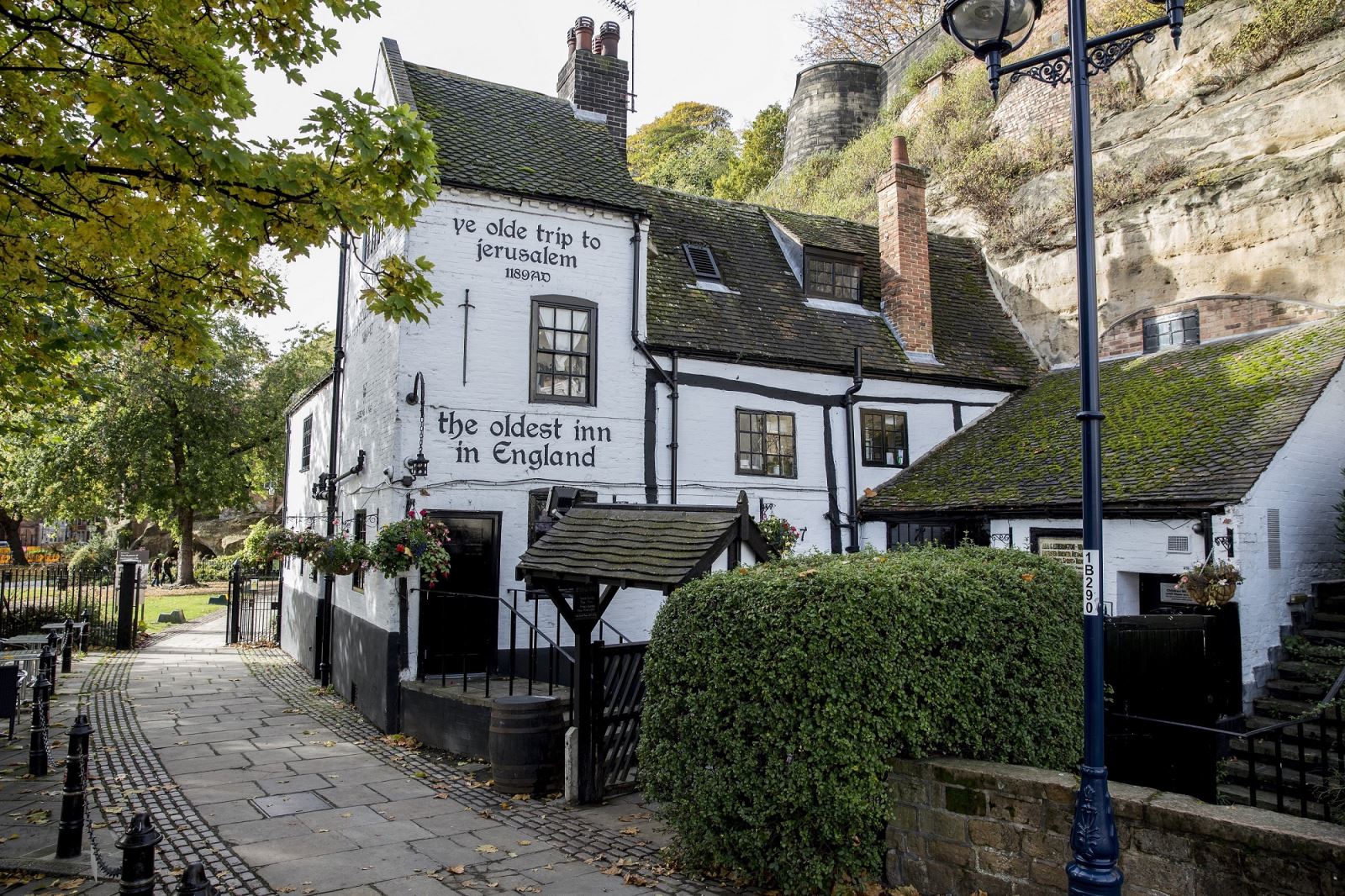 Fun Fact: Southwell Minster, with its striking twin-pepper pot towers, is considered one of the UK's finest examples of Romanesque architecture.

Nottinghamshire's rich architectural heritage is built into the intricate walls and unique streets of the city and county. The beauty of Nottingham's architecture is its diversity, from the architecture of England's oldest pub nestled beneath the castle cliff to the modern architecture of Nottingham Contemporary, designed by world-renowned Caruso St. John architects. In the heart of the city, you can find the former offices of hugely influential Gothic revival architect, Watson Fothergill.

---
Symbols


Fun Fact: The council house is a prominent symbol of the city. Its façade looks over Old Market Square, the largest public space in the UK after Trafalgar square and a focal point for the people of Nottingham.

The statue of Robin Hood is a traditional photo souvenir when visiting Nottingham. It honours the legendary outlaw who originated here, creating an iconic backdrop for visitors, celebrities, television links, newspaper, and magazine covers.
---

Night Economy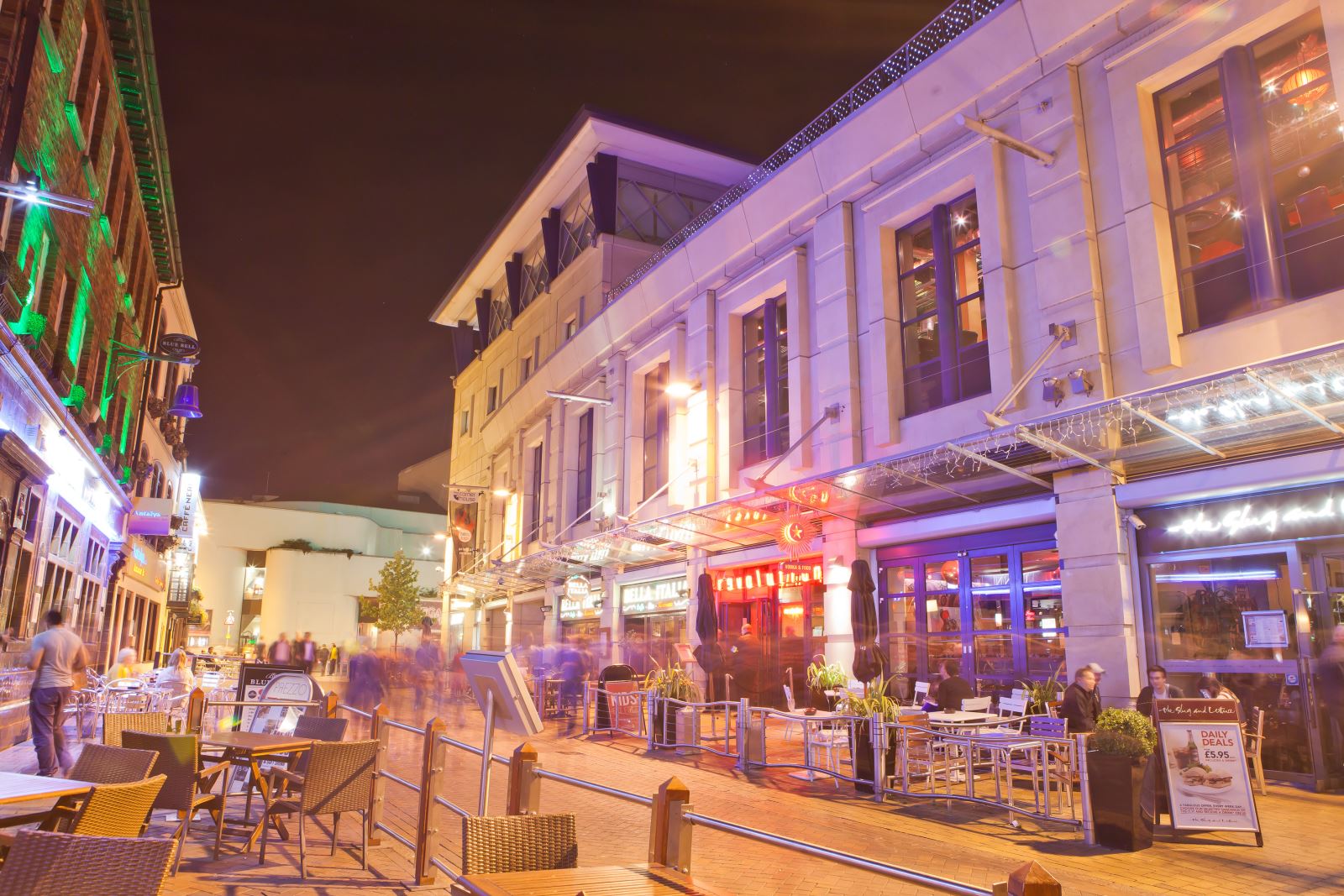 Image Credit - David Baird

Fun Fact: Nottingham's legendary live music venue and club, Rock City, has hosted the likes of Guns N Roses, Iron Maiden, Nirvana, David Bowie, and Amy Winehouse.
With a large student population, Nottingham's nightlife has a diverse offering! Filled with trendy creative bars, classic craft beers, a mix of delectable dining experiences, secret hidden gems, stand-out theatre productions, a diverse array of nightclubs, and frequent live music. Nottingham has been awarded the purple flag award since 2010, a prestigious award that signifies that the city provides a safe, vibrant, and varied night out.
---

Literature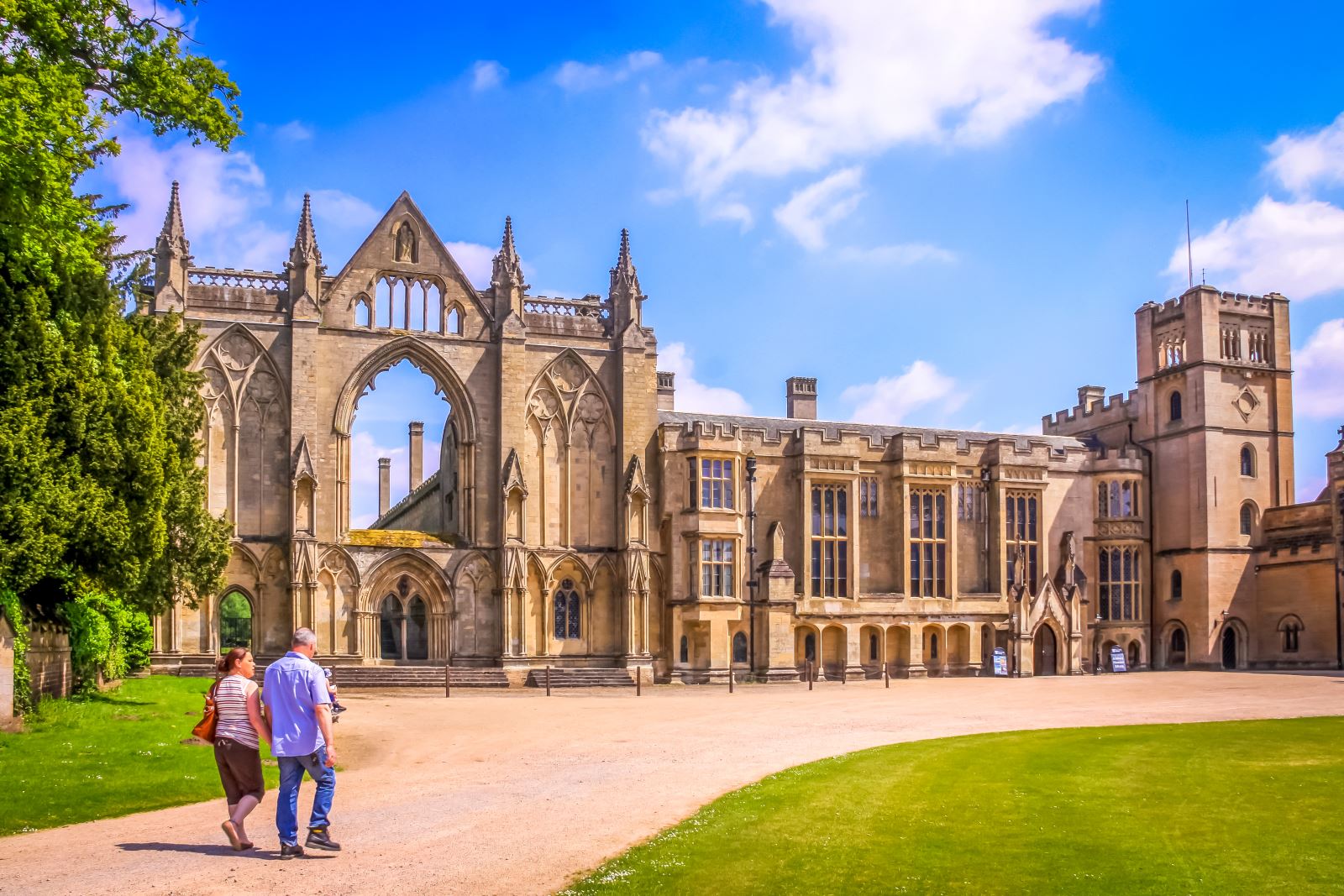 Image Credit - Cloud9 Designs

Fun Fact: The Nottinghamshire-born writer, D. H. Lawrence, published the controversial Lady Chatterley's Lover. So controversial that Penguin Books was prosecuted under the Obscene Publications Act, 1959 at the Old Bailey in London.
As a UNESCO City of Literature, outstanding literacy heritage runs deep through our city's culture. Hear the ballads and poems of our legendary outlaw within Nottingham Castle, visit 8a Victoria Street, the birthplace of boundary-pushing writer, D. H. Lawrence, and explore Newstead Abbey, the home of eccentric romantic poet Lord Byron.
---

Fashion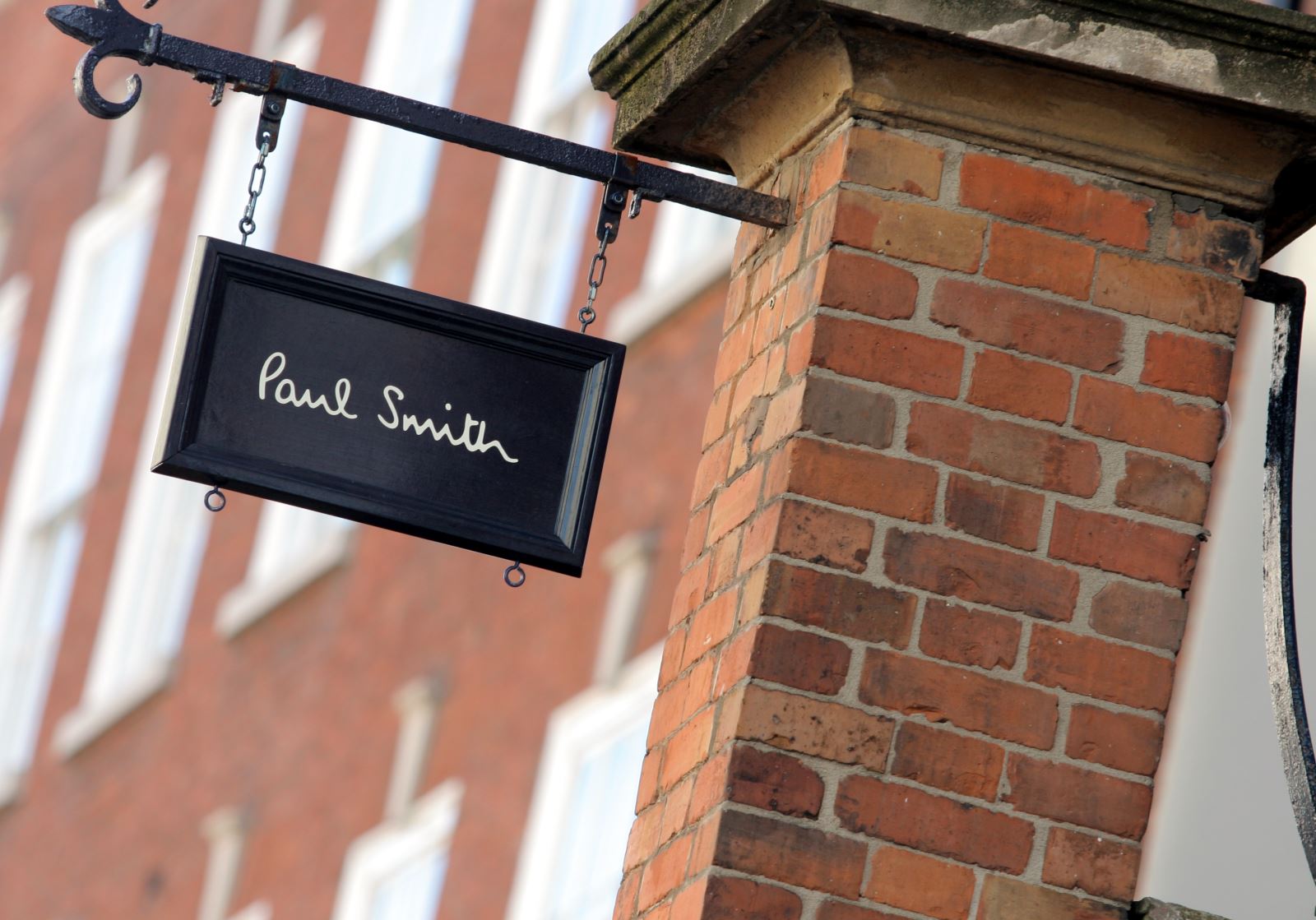 Fun Fact: In 2022, Nottinghamshire-born Paul Smith was made a member of the Order of the Companions of Honour by the Duke of Cambridge at Windsor Castle. The Order was established in 1917 by George V as a way to recognise service of national importance, with a limited membership.
The city centre is one of the top ten shopping destinations in the UK. A colourful mix of stylish, independent retailers and big brand favourites line the streets and the Victoria Shopping Centre. Nottingham's Lace Market, once the city's industrial centre of intricate lace and hosiery, now boasts a bohemian charm with an array of quirky independent shops and businesses including vintage and second-hand clothing shops.


---
Our Expert Recommendation
We asked Kit, one of our amazing staff members at the Nottingham Tourism and Travel Centre and expert in recommending activities, to share his top suggestion for visitors to learn about Nottinghamshire's culture and creativity. He said: 'The New Art Exchange is a real creative hub, showcasing a culturally diverse range of exhibitions and events throughout the year.'

For more local and expert reccomendations, visit the Nottingham Tourism and Travel Centre in the heart of Nottingham City Centre and talk to our friendly staff.
---
This blog was written by Katrina Farrier, Marketing Intern at Visit Nottinghamshire.
Related
5 Comments