Surrounded by The Dukeries and the home of the legendary Sherwood Forest, North Nottinghamshire is a beautiful part of the country. With expansive countryside, an array of interesting and exciting attractions to visit and excellent cycle routes popular with every level of cyclist, this area has lots to explore.
If you're visiting for the OVO Energy Tour of Britain on Saturday 8th September, have a browse of the list below and see if you can make a day or weekend in the area.
For ideas on where to stop off for food and drink, please read part one our blog OVO Energy Tour of Britain Stage 7: Places to Eat & Drink in North Nottinghamshire.
Cultural Attractions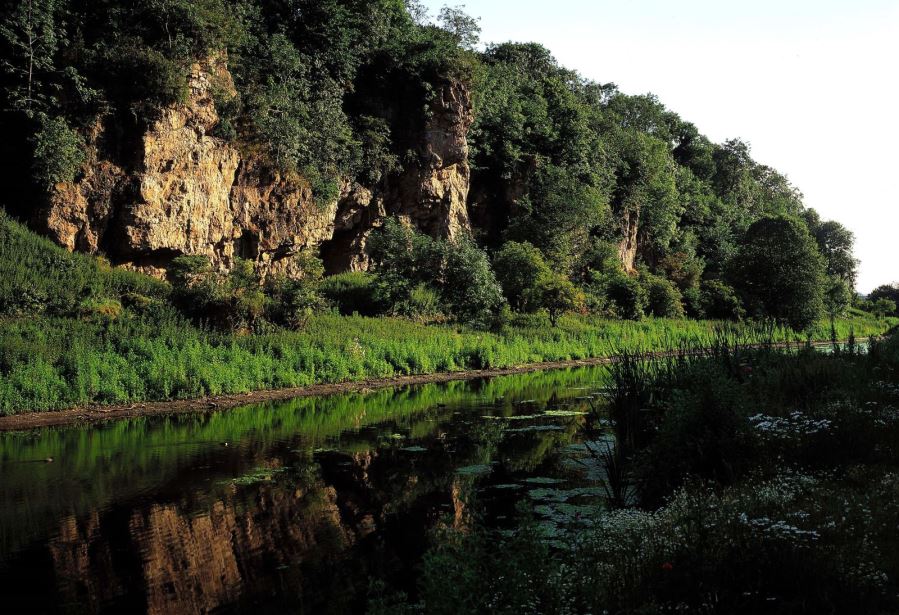 A magnificent limestone gorge with caves and small fissures, Creswell Crags offers an insight into the last Ice Age between 50,000 and 10,000 years ago. In 2003, Britain's only known Ice Age rock art was discovered in the caves, whilst previously remains of hyena, woolly mammoth, neanderthal tools and more have been discovered. Along with a fascinating museum, you can take part in Rock Art Tours and Ice Age Tours which allow you to discover on-site caves and artefacts. Read more here.
The Harley Gallery brings old and new together with exhibitions from contemporary leading visual artists, alongside The Portland Collection, which showcases their internationally renowned historic art collection. The gallery is situated within the grounds of the picturesque Welbeck estate, which is also home to The Welbeck Farm Shop and the School of Artisan Food. With free parking and entry, it is also a 20 minute walk to Creswell Crags. Read more here.
With its galleries, shops and gardens, Thoresby Park offers a lovely blend of independent business, rolling unspoilt countryside and creativity. Relax over lunch at The Bay Tree Cafe, browse their regular events, or enjoy browsing a range of professional artwork in the Pierrepont Gallery. Read more here.
Now in its 30th year, Patchings Art Centre is a hub of creativity in the Nottinghamshire countryside. With a pretty courtyard, three galleries and monthly exhibitions, browse the studios and art shop, stop off for tea and cake in the cafe or check out the art school programme which offers courses for everyone to enjoy throughout the year. Read more here.
Southwell Minster, the Cathedral of Nottinghamshire, provides the opportunity to view both Norman and early English architecture in its finest form. Throughout term time you can hear the Evensong sung by the Cathedral Choir or perhaps visit when the orchestral with choral concerts are taking place. The Visitors Centre incorporates the Cathedral Shop, Refectory and audio visual centre. A digitally-recorded audio guide is available. Whilst there make sure to pay a visit to the Archbishop's Palace and Sensory Gardens next door, which also maintain a rich history and excellent educational opportunities. Read more about Southwell Minster here, or click here for more about Archbishops Palace.
The home of the 'mad, bad, and dangerous to know' Romantic poet Lord Byron, this historic house set in beautiful gardens and parkland is a treasure in the heart of Nottinghamshire. Exploration of the house offers historical facts and artefacts, with specific insight into Lord Byron's time there. The gardens and parkland covers more than 300 acres, with roaming peacocks, a scenic lake and adventure playground to enjoy. Read more here.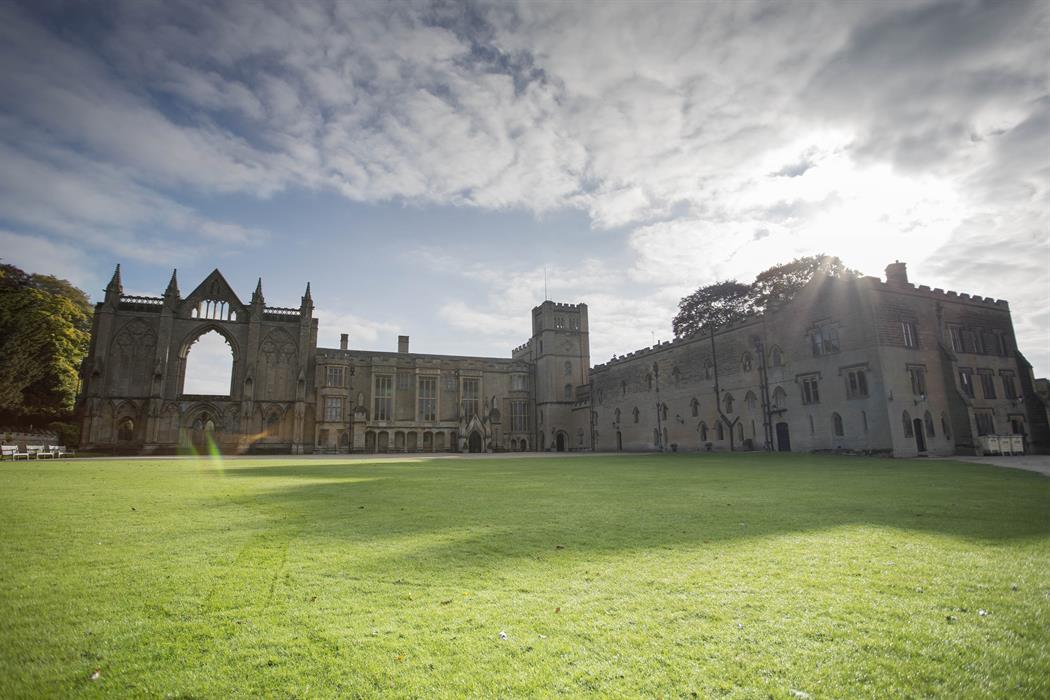 Telling the story of the brutal 17th century clash between crown and parliament, Newark's National Civil War Centre is a fantastic museum that will capture the interest of both adults and children. As a stronghold of the royalists, and the site of three sieges, Newark played a major role in the war, with the nearby Newark Castle and Gardens another must-see attraction in the historic market town. The museum allows you to discover why and how the war played out, and how the monarch lost his kingdom and his head. Read more here.
Family Attractions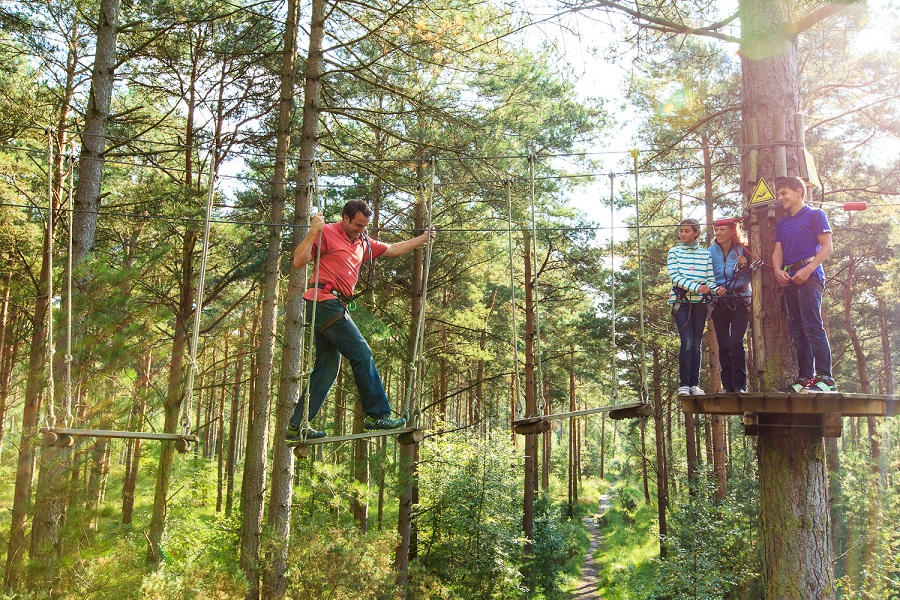 Sherwood Forest is an awe-inspiring nature reserve of 900 ancient oak trees, including the legendary Major Oak. Known worldwide as the hideout of Robin Hood and his band of merry men, the forest was once an area of woodland and heathland stretching over 30 miles. Today the area is split into a variety of country parks, with the main nature reserve now under the guardianship of the RSPB. A state-of-the-art visitor centre was opened in August 2018 offering an insight into the forest's history, along with nature trails, activities and a modern cafe . Read more here.
For those wanting a little adventure, Sherwood Pines offers a wide variety of outdoor activities in the heart of Sherwood Forest. The ever popular Go Ape Tree Top Adventure gives you the chance to swing high in the trees or take a Segway into the forest to explore at your own pace. You can also take part in nature trails, bushcraft experiences and meet rangers who can provide in-depth knowledge of the flora and fauna of the forest. Read more here.
Rufford Abbey Country Park is the estate and grounds of a former 12 century Cistercian Monastery and country house. Enjoy a leisurely walk around the lake, (or hire a boat!), check out the range of independent shops on site, explore the children's adventure playground or admire the fantastic abbey ruins. There are several onsite eateries including the Coach House café, or the smaller café near Rufford Mill by the lake. Read more here.
The perfect opportunity to get up close to over 3000 animals including cows, pigs, sheep and hens to llamas, chinchillas, bats, reptiles and spiders. You can get hands on with baby animal holding or enjoy the indoor soft play centre. For those visiting the area with families, White Post Farm is the animal lover's heaven. Read more here.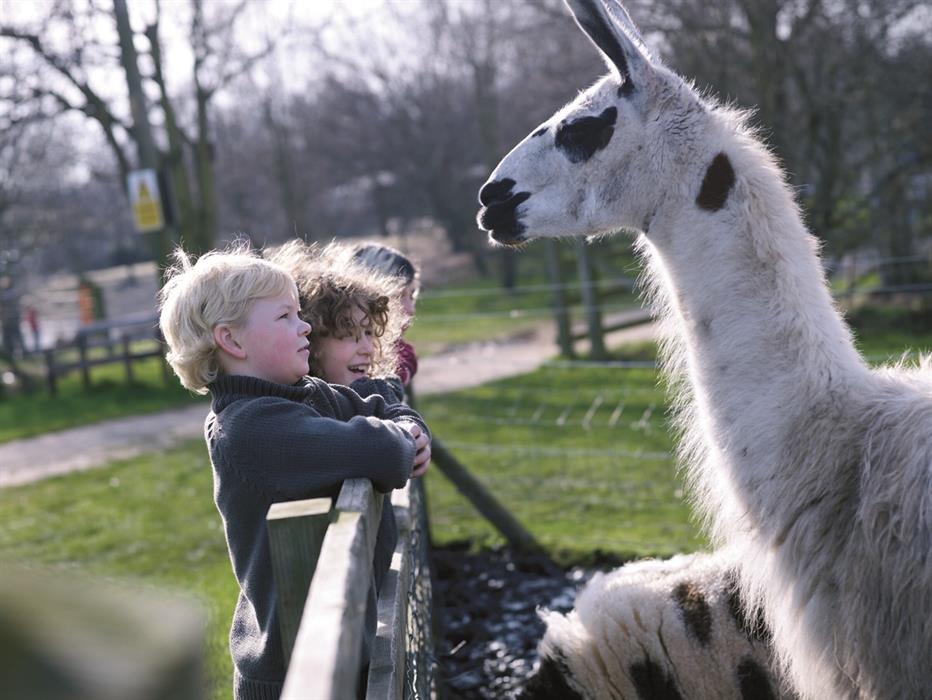 Clumber Park is a National Trust Property with an expansive parkland, farmland and woodland covering over 3800 acres. It was once the seat of the Duke of Newcastle, and now offers colourful scenery throughout the year, thanks to the wide variety of types of trees and its well-known avenue of limes stretching for 2 miles. As well as the cycle route mentioned above, it has many opportunities for a great day in the outdoors such as a walk around the beautiful serpentine lake. Read more here.
This family theme park, designed for any weather, stretches across 30 acres with the main theme park, a water park, two large indoor play centres and a farm. Endless hours of fun can be had here within the beautiful countryside near Sherwood Forest, just be sure to plan your trip ahead of time to take in the many thrilling rides and indoor action on offer. Read more here.
Cycle Routes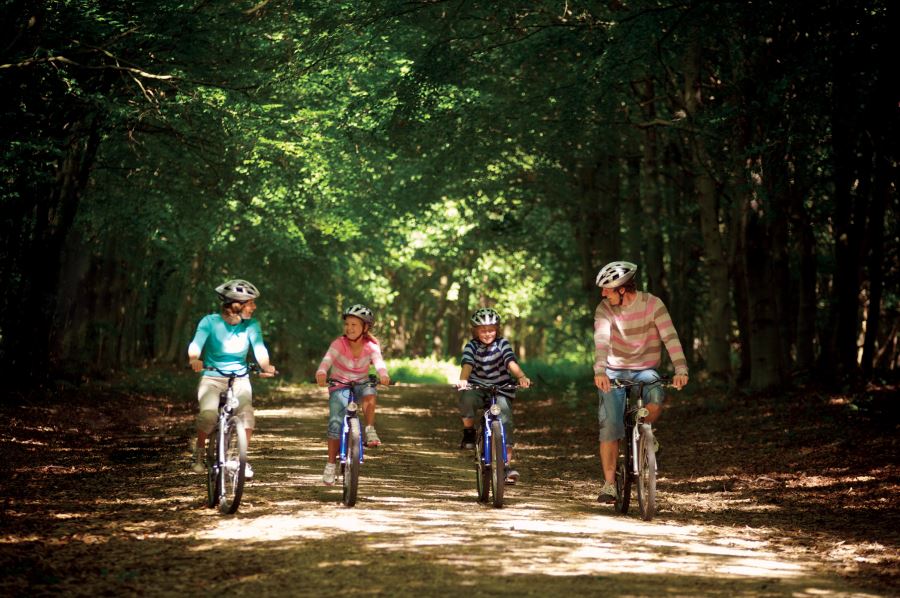 Clumber Park is a National Trust Property with an expansive parkland, farmland and woodland covering over 3800 acres. It was once the seat of the Duke of Newcastle, and now offers colourful scenery throughout the year, thanks to the wide variety of types of trees and its well-known avenue of limes stretching for 2 miles. The Clumber Route winds through the entire park, taking in views across the parkland and lake. Read more here.
The Dukeries Trail takes its name from the area between Worksop and Mansfield which is known at 'The Dukeries'. The trail takes you along a route of historic and industrial interest, through Sherwood Forest and stretches from the Derbyshire border across to Lincolnshire border through Clumber, Welbeck and Thoresby. Read more here.
The Adventure Pine Cycle Route begins at the Sherwood Forest Art & Craft Centre, continuing through the Sherwood Forest National Nature Reserve, past King's Clipstone before exploring the excellent cycling routes at Sherwood Pines Forest Park. The full route is approximately 20 miles long, designed for a day of exploration with stop offs for play time, refreshments and local attarctions to visit. Take in the spectacular scenic beauty or investigate the adventure routes for serious cyclists. Read more here.
The Ancient Sherwood Route also begins at Sherwood Forest Art and Craft Centre and winds through Sherwood Forest National Nature Reserve before taking you through Clumber Park. Again, an approximately 20-mile-long route designed for a day of exploration. The terrain is mainly flat and pathways are generally maintained making this a good option for families. Read more here.
This route takes you through the pretty villages of Newark, Collingham and Harby, with some road cycling and village exploration. Newark-on-Trent boasts a castle and traditional market square, whilst Collingham has two churches and offers places to stop off for a mid-ride rest. The route then follows rural lanes through attractive villages to reach Harby with the option to further the route another 6.5 miles. Read more here.
For more ideas please visit our website here.
---
This blog was written by Sophie Gargett, Marketing Assistant at Visit Nottinghamshire.
Related
0 Comments