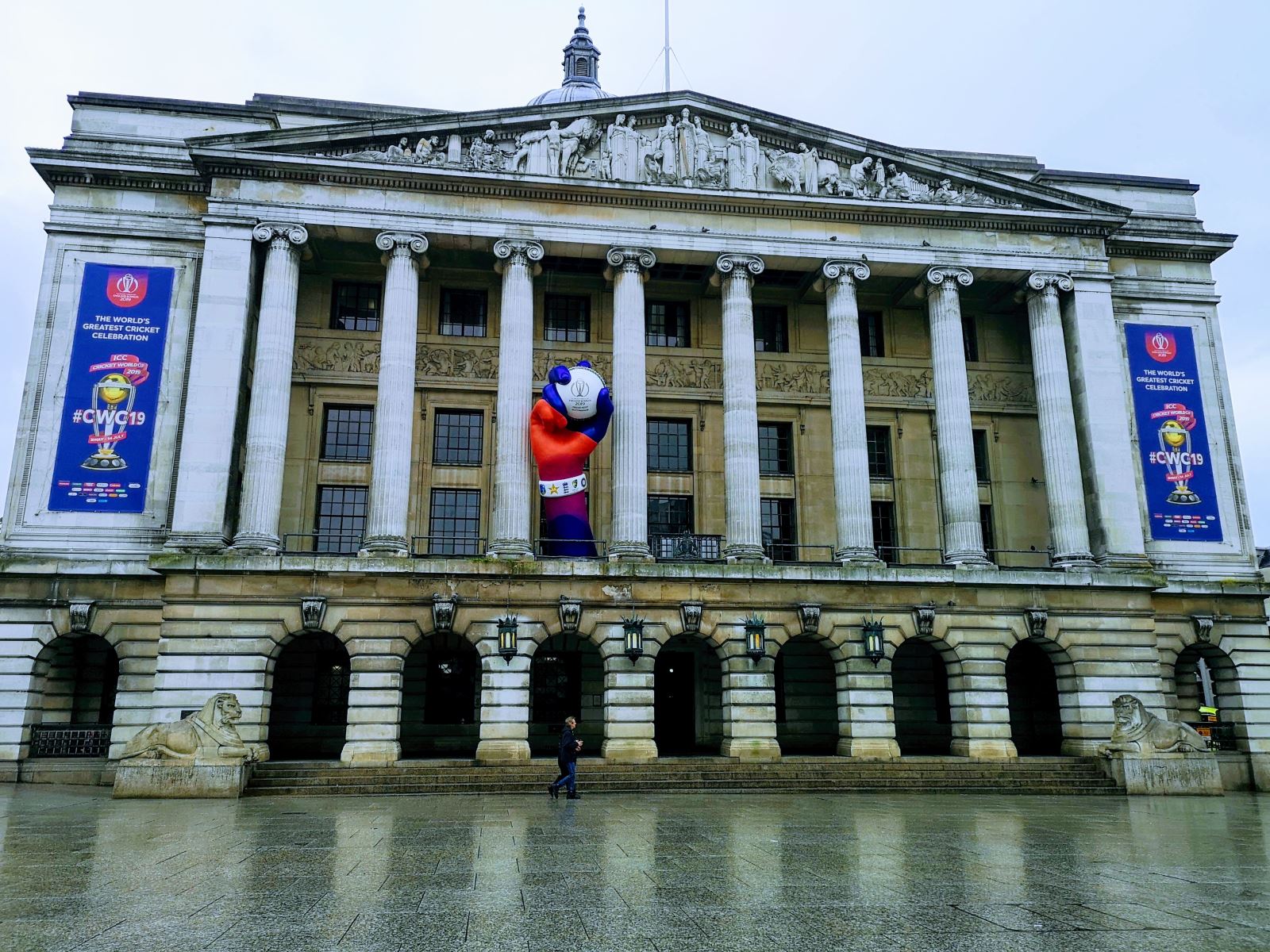 We can't predict the weather, but it's looking like another wash out during a Cricket World Cup fixture could be on the cards. If you're here to see India battle it out against New Zealand at Trent Bridge, you can still have a brilliant time in Nottingham despite the downpours. We've put together 10 top tips for things to do in Nottingham on a rainy day.

In the unfortunate event that the match is abandoned, we recommend heading into the city centre to check out some of the great attractions, enjoy a drink, or a delicious meal. Ticket holders can get free bus travel on all Nottingham City Transport buses passing by Trent Bridge – just look out for the Cricket World Cup sticker on the front. We've also got loads of Special Offers to help you make the most of your time in Nottingham.
---
1. See Inspiring Art in an Award-winning Art Gallery


Nottingham Contemporary has been recently shortlisted for the prestigious Museum of the Year Award and was once named the most inspiring gallery in the UK by the Guardian. The current exhibition is Lis Rhodes: Dissident Lines – an exploration of Lis Rhodes' career in iconic experimental filmmaking, installation, sound art, performance and writing.
---
2. Enjoy a Quintessentially British Afternoon


Whether you're visiting Nottingham from overseas for the Cricket World Cup, or have travelled from elsewhere in the UK, why not enjoy traditional Afternoon Tea at one of many lovely restaurants, tea rooms and hotels in the city? Get cosy indoors at the likes of The Pudding Pantry, experts in all things indulgent, Debbie Bryan, where you can also browse the heritage inspired artisan goods, or the gorgeous, boutique Lace Market Hotel, and tuck into delicate finger sandwiches, freshly-baked cakes, scones with jam and clotted cream, along with a fine selection of teas and coffees, or a even a glass of fizz if you fancy!
---
3. Get a Pint in one of our Historic Pubs


You're spoilt for choice in Nottingham when it comes to ancient inns and historic watering holes.

You really can't come to Nottingham without visiting Ye Olde Trip to Jerusalem. Reportedly the oldest inn in England, this historic gem is carved into the cliff on which Nottingham Castle stands and is packed with historic images, artefacts and curiosities. By Old Market Square you'll find another historic pub The Bell Inn, built on the site of a 12th century Carmelite monetary. Nearby you'll also find Nottingham's stunning Victorian music hall, the Malt Cross.
---
4. Go on a Rainforest Adventure

If the grey drizzle is getting you down, head to the tropical rainforest themed state-of-the-art golf complex in the Cornerhouse. The Lost City Adventure Golf features two 18-hole courses with dramatic interactive features such as talking Inca statues and musical landscaping. Their tiki bar serves some fabulously fruity cocktails and mocktails to revive the summery vibes.
---
5. Shop until you Drop


Head to intu Victoria Centre for all the best big brand shops and to shelter from the storm. The Exchange Arcade also offers some fantastic independent boutique shopping. This is Nottingham's oldest shopping arcade and located in a Grade II listed building just off Old Market Square. Make sure you stop to wonder at the fabulous painted ceiling, which displays frescos of Nottingham history!
If you don't mind braving the odd shower, take a wander a little off the beaten track up Derby Road to find many brilliant independent shops and retailers. Be sure to pop into Nottingham Tourism Centre, just off Old Market Square, to pick up a souvenir. They stock a range of great gifts and terrific trinkets created by local artists and makers. Anyone style conscious should be sure to check out Nottingham-born fashion icon Paul Smith's flagship store in the city.
For more on shopping in Nottingham, please click here.
---
6. Visit Nottingham's Cool Indie District

Part of Nottingham's Creative quarter, Hockley exudes bohemian charm and buzzes day and night, even if the weather is rubbish. Here you'll find an eclectic mix of quirky businesses, stylish bars and great restaurants. Visit the brilliant independent cinema and hub of creativity Broadway, seek out The Hockley Arts Club, an exquisitely decorated cocktail bar hidden away from the bustle, get some seaside vibes and hit the arcade at the quirky Penny Lane or play ping pong and eat some of the best pizza in town at Das Kino.
---
7. Tuck in to Some Tasty Treats


Nottingham's foodie scene is thriving, and you'll find something to suit every taste in the city. Discover the delights of World Service, who excel in creating gourmet cuisine with style. For tasty tapas dishes created with fine dining flair, Iberico World Tapas is the place to go. Or if you want to taste traditional dishes,The Larder on Goosegate has an outstanding reputation for the quality of their modern British fair. If you fancy a curry, you can follow in the footsteps of the cricket stars from team India with a meal at MemSabb, who visited during their last stay in Nottingham.
Annie's Burger Shack has become something of a Nottingham institution, renowned for their flippin' marvellous burgers, all available as vegan, veggie and meaty. Alternatively, Oscar & Rosie's serves up the best pizza this side of Pisa, or you could indulge in a delicious flat iron steak at Son of Steak.

Make sure you take a look at our Cricket World Cup special offers page for some great deals too.
---
8. Have Your Mind Blown with an Immersive VR Experience


Head to Zero Latency- the world's first multiplayer, free-roam virtual reality arcade. Groups of up to eight people can team up to take down zombies or rogue drones, explore alien worlds and investigate strange disturbances on spaceships. Some things have to be experienced to be believed – trust us, we don't use the words 'mind blowing' lightly.
---
9. Put Your Lateral Thinking Skills to the Test


Nottingham has a host of incredible escape rooms to challenge your creative problem-solving skills in a unique afternoon out.
Escapologic, iLocked and Logiclock have a huge array of themed rooms between them, from thrilling horror themed adventures, which are not for the faint of heart, to family-friendly challenges which are heaps of fun.
Descend into Nottingham's subterranean world for an lavishly gothic Dracula-themed adventure at Cave Escape. Ludorati Game Centre and Escape Rooms have a unique escape room challenge in the form of their EscapeDrome which has loads of games to choose from, including the chances to help Sherlock Holmes solve a range of baffling cases. You can even combine you escapology experience with some good grub at Pieminister Escape Rooms, where you can work up an appetite evading the demon barber of Feet Street or stopping an apocalypse before sitting down for a well feast of their excellent pies and sides.
---
10. Get Your Skates On

Glide into the exciting world of ice skating at the National Ice Centre in Nottingham - a great day out whatever the weather. Choose from a variety of fun sessions throughout week including family skate, club sessions and foam parties. A lively and fun activity to enjoy with family or friends, ice skating is guaranteed to get your body moving.
---
This blog was written by Claire Jones, Marketing Assistant at Visit Nottinghamshire.
Related
0 Comments